Fridays at Five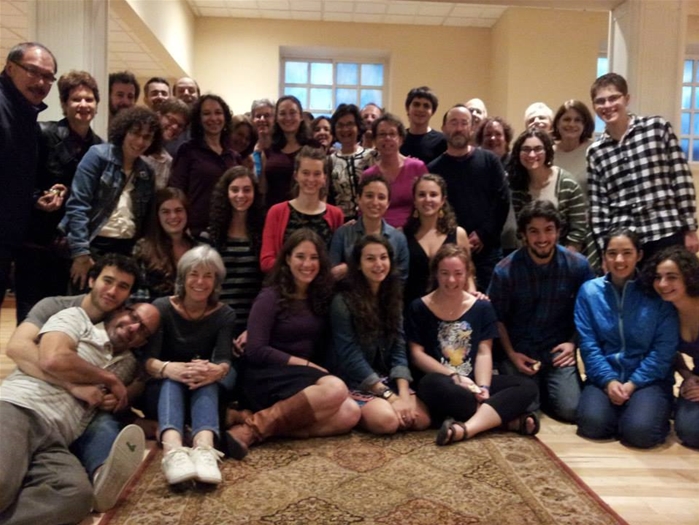 Family Weekend - Fridays @ Five
On many Fridays, members of Whitman's Hillel-Shalom group gather at 5 p.m. in the campus' spirituality room, mostly bare except for a wooden table upon which sit candle sticks, Dixie cups and, Manischewitz, the sweet traditional wine.
This is the scene week in and week out for Whitman's Jewish students and their friends. "It reminds me of home… Jewishness," one student said and smiled.
Besides the ceremonial ritual, announcements are made about other Hillel-Shalom activities, from Whitman theatre events to green and community involvement activities such as a charitable event at the Christian Aid Center and a Hanukkah party at the synagogue.
Hillel-Shalom also strives to provide support, heighten awareness of Jewish culture at Whitman, encourages individual expression and diversity and organizes members to celebrate holidays together, create friendships and have fun and enrich the Walla Walla Jewish community.
"It reminds me I have a home no matter where I am — being with people who grew up the same way I did, with the Jewish focus on social justice, service, activism and education," said Shayna Tivona '09, of Ashland, Ore., who always baked challah (traditional braided bread for the Sabbath) for Fridays at Five gatherings.
Non-Jewish students are welcome to participate in Hillel-Shalom and are in attendance often at many events — for the new experience or to just spend time with their Jewish friends.
Julia Nelson '09, Hillel-Shalom co-president for 2008-09, said when she came to Whitman the group was a way to learn more about her heritage.
Since 2002, Hillel-Shalom has been affiliated with Hillel, the largest Jewish campus organization in the world. As a result, Whitman's group receives Hillel's educational materials, and is eligible for grants and eligible to attend Hillel workshops and conferences.
Hillel-Shalom is involved in charitable activities and has put on events during the annual Holocaust Remembrance Day. On one occasion, volunteers read — for several hours at the Reid Campus Center — the names of children who died in the Holocaust.
Sharon Kaufman-Osborn, a counselor in Whitman's counseling center, said when she first came to Whitman in 1982 there were about four or five Jewish students — that she knew of — compared to today's total of about 125. There wasn't a Jewish student organization at that time, and they felt isolated. In 1991, students approached her, expressing their desire to start a group. It started with about 16 students.
Kaufman-Osborn said Whitman graduates have told her they had opportunities in Walla Walla to participate and "make a difference" in ways they never would have at their large home synagogues.
That goes both ways. Whitman's students bring talents and new energy to the congregation here, Kaufman-Osborn said.
"I'm eternally grateful for their presence," she said.