John W. Stanton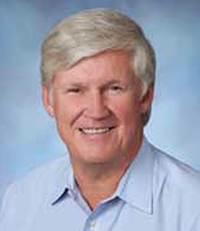 Now is the time for Whitman to lead. Seven years ago, when I had the privilege of co-chairing the committee that hired George Bridges, one of the primary objectives was to launch Whitman's first campaign in more than two decades. Under President Bridges' leadership, Whitman has honed a strategic plan to strengthen the liberal arts education we provide to better prepare Whitman students to become leaders in this new century. We have identified three priorities that will have a tremendous impact:
add depth and breadth to the academic program,
improve access through scholarships, and
build a stronger financial base by growing the endowment and increasing annual giving.
Our $150,000,000 campaign goal and the initiatives detailed in the following pages are ambitious. We call on alumni, parents, and friends to come together to sustain and advance the excellence that has characterized Whitman for generations. In doing so, we set Whitman apart and enhance its position of leadership at this pivotal moment in our history. The Board of Trustees and I are proud to lead this campaign and ask you to join us in supporting its important and timely initiatives.
John W. Stanton '77