---
REGISTER For Your Reunion NOW!

Classes of 1952, 1957, 1962, 1977, 1986, 1987, 1988, 1992, 2007, 2011, 2012 and 2013

Registration opened August 21st and your registration form and payment are due by September 29th.
To register and see who else is attending, click here.


---
Events
Building a Diverse Whitman Community • Boston, MA

September 12, 2017, 6-8 p.m.
The Langham, The Wyeth Room


How do you build community? How do you build a diverse learning environment that is both challenging and supportive?
Please join Kazi Joshua, Vice President for Diversity & Inclusion, as he speaks about the work of the Whitman Inclusion Diversity and Equity (WIDE) committee, our recent campus climate study, and how diversity planning will coincide with the broader college strategic planning.
Read more and RSVP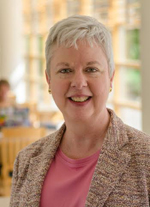 Presidential Receptions
Boise, Idaho

September 13, 6:30 p.m., at Telaya Wine Company - RSVP by September 6
President Kathleen M. Murray will share updates from campus, including the latest on the strategic plan, progress on the Living at Whitman Initiative, the arrival of our new Dean of Students, and invite conversation with alumni, parents and friends about the future of Whitman College.
Save the Date: - Tacoma on October 23, and Olympia on October 24



Golf Reunion and W Club Celebration • Walla Walla, WA


September 22-24, 2017
Walla Walla Country Club
The 8th Annual W Club Golf Tournament will be played at the Walla Walla Country Club, followed by an awards reception and Celebration of 10 Years of the W Club. Saturday, join former varsity golfers for a little competitive play at Wine Valley Golf Club and a reunion banquet on campus. Sunday, revisit the familiar greens of Veterans Memorial Golf Course.
Read more and Register


2017 Alumni Baseball Game • Walla Walla, WA

September 23, 2017
Ray Lane Field - DeSales
The day will start with a Blue vs. Gold alumni-only game (7-innings) before playing our more competitive Alumni vs. Varsity game (9-innings) in the night-cap, followed by dinner on the field. We would love to have you and your family attend.
Read more and RSVP


More Alumni Events
---
Whitman loses another great icon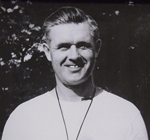 Dr. Robert "Bob" Thomsen, varsity football, golf and cross country coach from 1952 to 1979, passed away on August 20, 2017, in Walla Walla.
Coach Bob, who joined the Whitman faculty as an assistant football coach in 1952, enjoyed his greatest success during a 17-year span as the men's golf coach. He also served as Dean of Men and chair of the physical education department. Coach Bob was inducted into the Whitman Hall of Fame in 2004.
Read more

A memorial service will be held Friday, October 13, at 11 a.m. in the Cordiner Hall foyer.


---
Whitman News
Strategic priorities approved
At a meeting on August 16, the Whitman College Board of Trustees approved five strategic priorities.
Read more


Marshall Memorial Fellow alumna meets with European leaders
Amanda Hoey '04 recently returned from a prestigious month-long exchange program to Europe, courtesy of a Marshall Memorial Fellowship.
Read more


Scrambles program turns 40
Every August, the incoming class has the option to sign up for one of 20 trips aimed at acquainting them with their new peers and the Pacific Northwest.
Read more


More Whitman News
---
Whitman Crossroads Courses
This year Whitman launched a set of faculty-led, short-term off-campus courses. Pollination Biology in Sweden and Whitman Summer Studies in China courses were led by Professors Heidi Dobson, Brian Dott and Wencui Zhao and served 24 students.
Read more


---
Whitman lives in Walla Walla!
The Whitman College School Outreach program puts students into the community to provide extra resources and learning opportunities for Walla Walla youth.
Read more


---
Handshake is here!
Handshake is a fantastic new platform with a mission to "help democratize opportunity for students and recent graduates". The Student Engagement Center is in the midst of rolling out this new platform for connecting students and alumni to employers, jobs and internships. We are excited to invite graduates from the classes of 2013-2017 to create a profile in Handshake and use it as a resource as you navigate the first stages of your career.

On September 5th, you will receive an invitation from Handshake to activate your account and create a profile. If you have any questions or need assistance in your professional growth, please contact the SEC at 509-527-5183 or sec_info@whitman.edu.


---
Why We Love Whitman!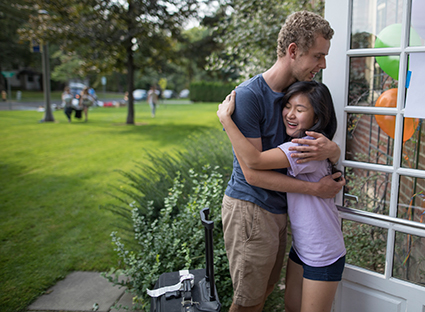 Move-In Day
Lyman Hall RA Amy Zhang '19 hugs friend and returning student Nathaniel Larson '19 while welcoming students to Lyman on opening day, August 24, 2017.


---
---
Reunions
Kappa Kappa Gamma
100 year celebration
April 20-22, 2018

Read more and RSVP
---
Varsity Track & Field and Cross Country
June 22-24, 2018

Read more and RSVP
---
Join those who make a difference.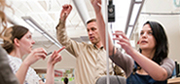 Your unrestricted gift enables Whitman to meet emerging needs and priorities. Please make your gift to support the Whitman Annual Fund.
Make your gift today.


---
Submit a Class Note
Submit a Class Note by November 10, 2017 to appear in the next issue of the Whitman Magazine.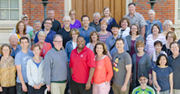 ---
Alumni Travel
"Legendary Danube" River Cruise on AMA Waterways with Professor Kurt Hoffman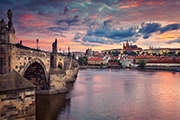 July 11-21, 2018
Includes optional 3 nights in Prague, followed by 7-night cruise from Nuremberg to Budapest. From $3,079 per person.


Book by September 30, 2017 and save $1,000 per person on cruise fare.
Read more
REGISTER NOW
---
WhitMail Project
You can make a difference in the life of a graduating Whitman senior in just a few minutes with WhitMail. Learn how you can participate Help welcome a senior to the ranks of alumni through the WhitMail Project!
Deadline is May 4.
Read More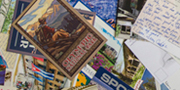 ---
Athletics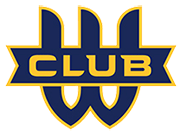 Join the excitement
Stream select events live!
---