---
Whitman Loses Two Esteemed Professors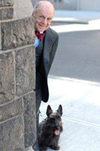 John R. "Jack" Freimann, actor, theatre professional and longtime professor of theatre at Whitman College, has died at age 91. He had recently moved from his apartment in New York City to Huntington Beach, California, where he could be near his niece Shaun Meagher and her husband, John. At his request, there will be no formal memorial service.
Read more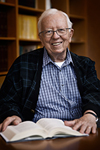 G. Thomas Edwards, professor of history emeritus
Memorial Service
Sunday, February 11, 2018
1:00 p.m.
Marylhurst University
17600 Pacific Highway
Marylhurst, OR 97036
Parking is available on the college campus.
Read more



---
Events

Whitties in the Cities for the Classes of 2007-2017 and Whitman Faculty • Walla Walla, WA

February 8, 5:30-8 p.m.
Isenhower Cellars
Read more and RSVP by February 4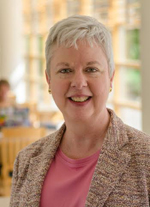 Presidential Reception • Honolulu, HI

February 11, 2018, 4-6 p.m.
Outrigger Canoe Club, Ocean Room
President Kathleen Murray will share updates from campus, including the latest on the strategic plan, progress on the Living at Whitman Initiative, and invite conversation with alumni, parents and friends about the future of Whitman College.
Read more and RSVP by February 7




"The Stuff of Family Life: How our Homes Reflect our Lives" • Walla Walla, WA

February 24, 2018, 11 a.m.-12 p.m.
Reid Campus Center, Young Ballroom B
Professor of Sociology Michelle Janning will talk about her new book and what the things we keep say about us. Book signing to following in the Whitman College Bookstore.
Read more and RSVP by February 22


Building a Diverse Whitman Community • San Francisco, CA

February 28, 2018, 7-9 p.m.
UBER Headquarters
Please join Kazi Joshua, Vice President for Diversity & Inclusion, as he speaks about the work of the Whitman Inclusion Diversity and Equity (WIDE) committee, our recent campus climate study, and how diversity planning will coincide with the broader college strategic planning.
Read more and RSVP by February 24


Waiting for the Next Big One • Portland, OR

March 3, 2018, 2 p.m.
Historic Kenton Firehouse
Assistant Professor of Sociology Alissa Cordner discusses her research on improving wildfire risk management in the Pacific Northwest
Read more and RSVP by March 1


Brunch with Professor Michelle Janning • Austin, TX

March 4, 2018, 12 p.m.
TRACE (inside the W Hotel)
Alumni, parents, and friends are invited to have brunch with Dr. Michelle Janning, professor of sociology. Come out to hear about her research, the sociology department, and Whitman College in general. Brunch will be fully hosted by Whitman College but space is limited. RSVP today!
Read more and RSVP by February 23


Memories of Microeconomics: Markets and Market Failure
New York, NY

March 11, 2018, 2-4 p.m.
NYU Kimmel Center, room KC 803
Alumni, parents and friends are invited to a talk by Dr. Jan Crouter, associate professor of economics, about what economists mean and don't mean by the odd phrase, "market failure", and the appeal of markets to most economists.
Read more and RSVP by March 7


More Alumni Events
---
Whitman News
Princeton Review touts Whitman as college that pays you back
The Princeton Review has again recognized Whitman as one of the country's best colleges for students seeking a superb education, affordability and good career prospects.
Read more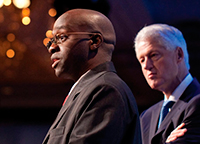 Ashifi Gogo '05 to give 2018 Commencement address
Social entrepreneur Ashifi Gogo '05, CEO of Sproxil, a global consumer protection company, will return to campus this spring as the 2018 Whitman College Commencement speaker.
Read more



Whitman students honored at Murdock College Science Research Conference
Three Whitman students won prizes at the 26th annual Murdock College Science Research Conference late last year.
Read more


More Whitman News
---
Study Abroad Alumni Network being launched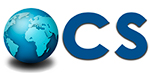 This initiative's primary objective is to support current students studying abroad or off-campus on U.S. Programs, thinking of studying abroad and/or recent graduates interested in working abroad. This Study Abroad/Off-campus Studies alumni network will serve as a resource for Whitties studying off-campus.
Read more


---
Coming soon! Alumni of Color Network
The Alumni of Color Network is currently in its early stages of development. The primary objectives of this initiative are to foster community among alumni of color through regional events, and to support recent graduates and students of color through a mentoring program.
Read more


---
Alumni Board seeks member
The Alumni Association board seeks to fill one opening this year. All alumni are invited to consider petitioning with preference given to candidates who bring diverse experiences and perspectives to the position, contribute to increasing alumni engagement in the San Francisco Bay Area and represent graduates from the last 15 years.

Deadline to submit documents related to petitioning is March 15, 2018, c/o Nancy Mitchell, director of alumni relations, at mitchenl@whitman.edu. For instructions for petitioning, board membership information and bylaws, go online to whitman.edu/alumni/stay-involved/alumni-board. For questions, call (509) 527-5952.


---
Why We Love Whitman!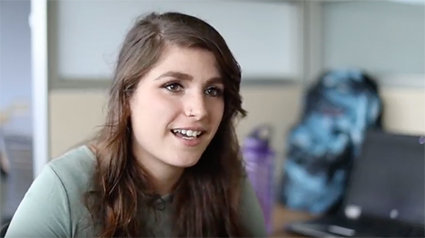 Suzanna Officer '19, utilized one of her majors, mathematics, and her chemistry minor as a summer intern at the Joint Institute for the Study of the Atmosphere and Ocean in Seattle.
Read more and watch the video


---
---
Reunions
Kappa Kappa Gamma
100 year celebration
April 20-22, 2018

Read more and RSVP
---
Class of 1968
50th Reunion
May 17-20, 2018
Read more and RSVP

Class of 1968 submit your reunion booklet information no later than March 30th. Click here.
---
Varsity Track & Field and Cross Country
June 22-24, 2018

Read more and RSVP
---
2018 Reunion Weekend
Classes of 1953, 1958, 1963, 1972, 1973, 1974, 1978, 1993, 1997, 1998, 1999, 2008
September 27-30, 2018

Read more and RSVP
---
Join those who make a difference.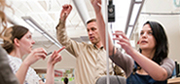 Your unrestricted gift enables Whitman to meet emerging needs and priorities. Please make your gift to support the Whitman Annual Fund.
Make your gift today.


---
Submit a Class Note
Submit Class Notes for the magazine and keep your classmates up to date! Wedding/Union and Baby/Adoption photos are now printed in the Whitman Magazine. Submit directly to Class Notes editor Jennifer Dilworth Northam '91 (northajl@whitman.edu).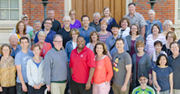 ---
WhitMail Project
You can make a difference in the life of a graduating Whitman senior in just a few minutes with WhitMail. Learn how you can participate Help welcome a senior to the ranks of alumni through the WhitMail Project!
Deadline is May 4.
Read More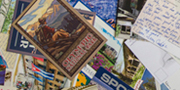 ---
Athletics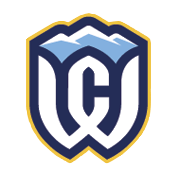 Join the excitement
Stream select events live!
---