---
All in for Whitman!
Transformation. Engagement. Community.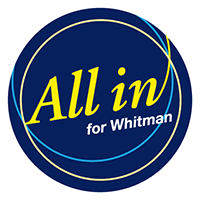 Join us online April 18-20 and be all in for Whitman with your gift to support students and the ideals of a Whitman education! Watch your email for an invitation to participate.


For more information, visit www.whitman.edu/allin


---
Whitman News

Whitman names new Vice President for Student Affairs and Dean of Students
Daren Mooko will replace retiring Dean of Students Chuck Cleveland this summer.
Read more


Tai Hallstein '17 makes Whitman swimming history at national championship meet
Tai is not only the fastest woman in the program's history but has now placed higher at the national meet than any Whitman women's swimmer ever.
Read more


Men's and women's basketball teams enjoy great success
Men's tournament wrap-up
Women's tournament wrap-up
More Whitman News
---
Events
Whitties Helping Whitties • Walla Walla, WA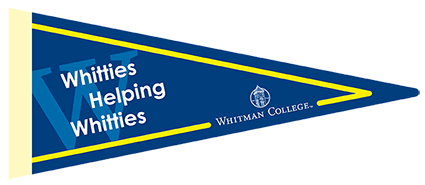 April 7, 2017, 4-5:30 p.m.
Whitman College Campus, Reid Campus Center, Young Ballroom
This event is targeted at creating professional networks in Walla Walla--we invite you to share in this night of networking—share your story, meet other Whitties working in your community and inspire students about to embark on their professional adventure.
Read more and RSVP




2017 Reunion Weekend, October 12-15, 2017
Classes of 1952, 1957, 1962, 1977, 1986, 1987, 1988, 1992, 2007, 2011, 2012 and 2013.
View the schedule of events, accommodation information and RSVP


More Alumni Events
---
AASHE awards Whitman College Silver STARS rating
This March the College was recognized by the Association for the Advancement of Sustainability in Higher Education (AASHE). The process for recognition consisted of a lengthy assessment of all campus academics, research, operations, planning, grounds, construction, waste management, energy use, water use and a number of other subcategories. As a result of the assessment the institution received a STARS Silver Rating for our sustainability efforts.

AASHE STARS is utilized by more than 650 institutions of higher education for sustainability benchmarking. The rating system is utilized by the Princeton review, Sierra Club and other NGOs when ranking an institution as a "Green School." This is the first time AASHE STARs has issued a full ranking of Whitman College.


---
New Off-Campus Studies Blog!
Blogs and Images on the Off-Campus Studies showcase the wonderful learning experiences of Whitman students as they study around the world. Do their experiences remind you of your Study Abroad experience?
Read more


---
Why We Love Whitman!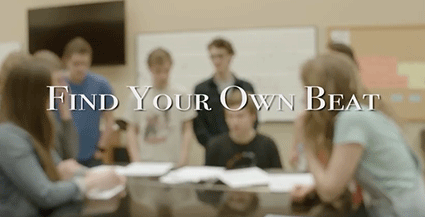 Video by Whitman College Film and Media Studies students Hannah Poukish '17, Megan Hearst '18, and Jordan Miller '18.
Music by Milo Cantor '17.
Watch the video.


---
---
Reunions

50th Reunion Weekend
May 18-21, 2017
Class of 1967
• Registration materials are coming soon! Watch your mailbox and inbox for details.
---
Join those who make a difference.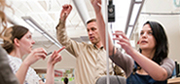 Your unrestricted gift enables Whitman to meet emerging needs and priorities. Please make your gift to support the Whitman Annual Fund.
Make an online gift now.


---
Submit a Class Note
Class notes received by April 7 will be printed in the Spring issue of the Whitman Magazine. Submissions received after that date will appear in the Summer issue.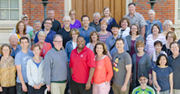 ---
Alumni Travel
Oregon Shakespeare Festival 2017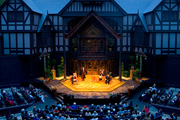 August 4-6, 2017
Alumni, parents and friends are invited to join Theresa DiPasquale, the Gregory M. Cowan Professor of English Language and Literature for a weekend at the Oregon Shakespeare Festival. Join us in beautiful Ashland, Oregon for theater, dinner and post-play discussions led by Professor Theresa DiPasquale which will enrich the experience.

REGISTER NOW


See more Alumni Trip opportunities
---
WhitMail Project
You can make a difference in the life of a graduating Whitman senior in just a few minutes with WhitMail. Learn how you can participate Help welcome a senior to the ranks of alumni through the WhitMail Project!
Deadline is May 5.
Read More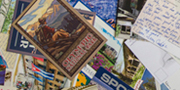 ---
Athletics

Join the excitement
Stream select events live!
---