---
Presidential Receptions Introducing
Dr. Kathleen M. Murray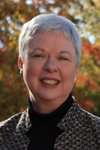 Join Whitman College alumni, parents and friends for a series of receptions introducing our 14th President, Dr. Kathleen M. Murray. Hear from Dr. Murray about initial plans to build on the success of the Now Is the Time Campaign and create a shared vision for the College's future. Wine and refreshments will be served.

Read more and register online:
October 8, 2015 - Seattle, WA
October 13, 2015 - Honolulu, HI
October 18, 2015 - San Francisco, CA



---
Events
Faculty Lecture • Spokane, WA

October 7, 2015 • 7 p.m.
Associate Professor of Sociology Helen Kim will discuss her research and her upcoming book, "JewAsian: Race, Religion and Identity for America's Newest Jews"
DoubleTree City Center Spokane, Grand Ballroom Salon I
Read more and RSVP online.


Faculty Lecture • Portland, OR

October 10, 2015 • 1 p.m.
Professor of Psychology Melissa Clearfield will discuss "Helping Babies in Poverty Overcome the Achievement Gap."
Hilton Portland & Executive Tower
Read more and RSVP online


Geology ROCKS • Baltimore, MD

November 2, 2015 • 6 p.m.
Everyone is invited to hang out, relax, and visit with Kirsten Nicolaysen, associate professor of geology. You may even hear a discussion or two regarding Geology at Whitman. This is a casual, no-host event with a cash bar for drinks and some light appetizers provided by the Whitman College Alumni Association.
Argosy Café
Read more and RSVP online


More Alumni Events
---
Welcome Young Alumni!
Welcome to the City Events • Various Cities

Join local alumni, parents and friends to welcome young alumni new to the area and catch up with other area alumni. Feel free to drop in anytime on your way home!

October 2, 2015 • 6-9 p.m. • Philadelphia, PA
October 6, 2015 • 6-9 p.m. • Chicago, IL
October 15, 2015 • 6-10 p.m. • Austin, TX
October 20, 2015 • 6-8 p.m. • Anchorage, AK
October 20, 2015 • 6:30 p.m. • Minneapolis, MN
October 22, 2015 • 6-8 p.m. • Portland, OR
October 27, 2015 • 7-9 p.m. • Walla Walla, WA
November 3, 2015 • 6 p.m. • Denver, CO


More Alumni Events
---
Whitman News
Kathleen M. Murray installed as Whitman's 14th president
On September 18, Whitman College installed its 14th president, Dr. Kathleen M. Murray, in a ceremony held in Cordiner Hall and attended by faculty and staff members, students, alumni and community members.
Read more


The Class of 2019 moves in
Move-in day for incoming first-year students took place on August 27, with new Whitties, their parents, and staff and faculty members criss-crossing campus to get the new students set up in their dorm rooms.
Read more


First-generation students get a head start

This past July, the college flew 32 incoming first-generation/working-class students to campus for an orientation program to get students familiar with the campus, faculty and staff members and the resources available to them.
Read more


World champion wheelchair tennis player David Wagner takes to the court

World champion wheelchair tennis player David Wagner returned to his hometown on September 16 to lead a youth tennis clinic, open to school-age children.
Read more



---
Welcome 2015 Graduates!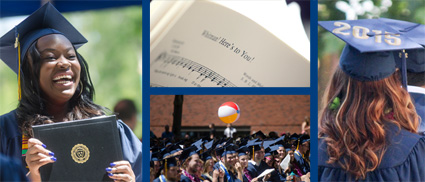 Did you know the Alumni Office is here to help you stay connected to Whitman and to your classmates? The Alumni Office staff organizes events across the country to give Whitties the opportunity to reconnect. They also provide the online alumni directory, Whitman Connect, to help you find your fellow Whitties. If you did not register as a student, visit connect.whitman.edu to get started. (You will need your Whitman ID and an email address and we'll even send you a gift for registering!)

Did you know we have also prepared a website especially for your class? Visit http://www.whitman.edu/starterkit and come learn about all the ways to stay engaged with Whitman after graduation!

Want to receive our emails at an account other than @whitman.edu?
Be sure we have your preferred email address by emailing addrchg@whitman.edu.



---
Subscribe to The Pioneer!
Would you like to keep in touch with Whitman College from home? Did you know that you can get the Whitman Pioneer delivered to your door every week? Subscribe to The Pioneer!

Weekly home delivery of The Pioneer is $45 a semester, or $75 an academic year. For an additional $25 ($60/semester, $100/year) you'll also receive The Circuit, a magazine produced by the Pioneer's staff.

Make checks payable to Whitman Pioneer and send to:
The Pioneer
280 Boyer Avenue
Walla Walla, WA 99362

If you have any questions, or if you'd like to know more about how you can support The Pioneer, don't hesitate to contact us at pioneer@whitman.edu.



---
Why We Love Whitman!
Photo by Matt Banderas '04, Whitman visual editor/photographer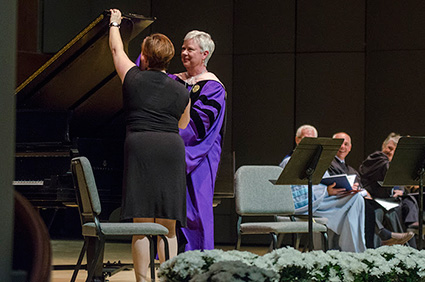 President Kathleen Murray offers Assistant Director of Alumni Relations Jennifer Northam '91 a musical hand during the Presidential Installation ceremony.


---
---
Reunions
Class of 1966 Fiftieth Reunion
May 19-22, 2016

View the schedule of events, accommodation information, RSVP and see who else plans to attend.
---
Join those who make a difference.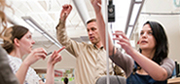 Your unrestricted gift enables Whitman to meet emerging needs and priorities.
Please make your gift to support the Whitman Annual Fund.
Make an online gift now.
---
Submit a Class Note
Class notes submitted between September 19, 2015 and January 4, 2016, will appear in the February 2016 issue.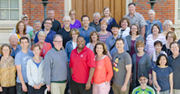 ---
Alumni Travel
Join members of the W Club at the Seattle Mariners Spring Training in Arizona, March 9-12, 2016. SPACE IS LIMITED - REGISTRATION CLOSES OCTOBER 31, 2015
Read more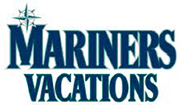 More Alumni Travel
---
Whit mail Project
You can make a difference in the life of a graduating Whitman senior in just a few minutes with Whit Mail. Learn how you can participate.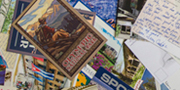 ---
College Bookstore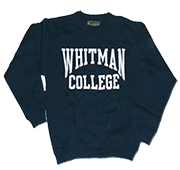 Buy online
---
Whitman Magazine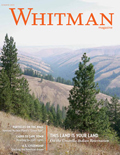 View online
---
Athletics

Join the excitement
---