---
All in for Whitman



The Whitman community certainly went all in during this first ever online campaign! Alumni, parents, faculty, staff, friends, and students answered the call by meeting the first goal of 750 gifts, rushing past our second goal of 850, and allowing Whitman to earn $85,000 in bonuses. Together, 1,203 donors made gifts totaling $290,875 during the 75-hour campaign, setting a new record and exceeding our donor goal by 60%. We are grateful for each and every one of you who invested in this transformative experience for Whitman College. Thank you!

Watch the videos:
We're all in for Whitman
Thank you for being all in for Whitman

If you missed this opportunity to participate in All in for Whitman and would like to make a gift before June 30, please visit www.whitman.edu/give.
---
Events
Presidential Reception • Spokane, WA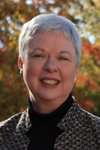 May 4, 2016 • 6:30 p.m. • The Historic Davenport Hotel, Elizabethan Ballroom
Join Whitman College alumni, parents and friends for a special reception with our 14th President,
Dr. Kathleen M. Murray. Hear from Dr. Murray about initial plans to build on the success of the Now Is the Time Campaign and create a shared vision for the College's future. Wine and refreshments will be served. Read more.

Online registration for this event is closed, but walk-ins are welcome.


Washington State Potlatch • Washington D.C.

May 20, 2016 • 6 p.m. • Washington Hilton
You are invited to attend this annual event celebrating and sampling the delicacies from the State of Washington for those living in Washington DC. Steve and Charlotte Bibb Hammond, both class of '79, will be your Whitman table hosts. This is Whitman's fifteenth year participating in this event.
Read more and purchase tickets online


College Night with the Sounders vs United • Washington D.C.

June 1, 2016 • 6 p.m. • RFK Stadium
Come join Whitman alumni, parents, and friends in cheering on the 'homestate' soccer team. Whitties are encouraged to come early and mix in the reserved tailgate area. Food and beverages are BYOB (no charcoal grills or kegs) or you may purchase from the various concession options available inside the stadium. Just look for the Whitman banner!
Read more and purchase tickets online


Young Alumni Outdoor Program Weekend • Leavenworth, WA

June 3-5, 2016 • Eightmile Campground
Young alumni from the classes of 2006-2015 are invited to join
Stuart Chapin, assistant director of the Outdoor Program, and Liesl Olson '11, Alumni Relations Officer, for a spring weekend of camping, hiking, rock climbing, and biking in the beautiful North Cascades.
Read more and register online


Young Alumni Urban Hike • San Francisco, CA

June 5, 2016 • 1 p.m. • San Francisco City Hall steps
Join Anna Murveit '13 and members of the Young Alumni Advisory Council for an "urban hike," a chance to see a side of the Bay Area you've never seen before. Meet new Whitties and reconnect with old friends while exploring numerous parks, historic neighborhoods and scenic views!
Read more and RSVP online



More Alumni Events
---
Whitman News
18th Annual Whitman Undergraduate Conference highlights student achievement
More than 150 students shared their work at the 2016 Whitman Undergraduate Conference, a yearly event dedicated to showcasing student research.
Read more


Bringing a New Voice to Nonprofit Boards
Chau Dang '06 shares her thoughts on being asked to serve on the board of the American Cancer Society.
Read more


---
Commencement for the Class of 2016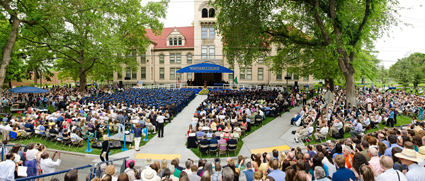 May 22, 2016 • 11 a.m. • Memorial Building Lawn
Joining us in Walla Walla? Get information here.
Live video feed available at 10:50 a.m. that day! Bookmark this link: https://livestream.com/WhitmanCollege/commencement2016


---
Summer College 2016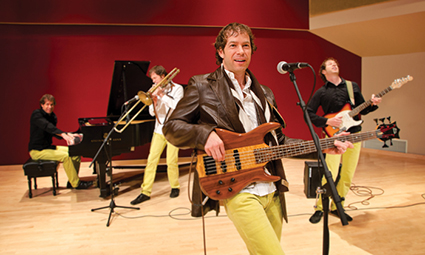 Hear about Walla Walla's own unsung woman composer, or the point when dance music shifted to art music. Build a simple whistle or sample virtual instruments in the Music Technology Lab. Explore all this and much more during the 2016 Summer College session, presented in partnership with the Department of Music and the Walla Walla Chamber Music Festival.
View the full schedule of events and register online


---
Student Engagement Center
Help us... Help you...
Recent data indicates that Whitman grads experience 4.7 career changes in their first 5 years after graduation. What resources would best support alumni during these transitions or other career moves - let us know via this survey: http://goo.gl/forms/ZzliICVFyg


---

Classes of 1956, 1961, 1976, 1980, 1981, 1982, 1991, 2000, 2001, 2002, 2006. Fifty-Plus Reunion for the Classes of 1965 and earlier

Want to help plan your reunion? Email alumni@whitman.edu or call 509-527-5167. View the schedule of events, accommodation information, RSVP and see who else plans to attend.


---
Why We Love Whitman!
Photo by Matt Banderas '04, Whitman visual editor/photographer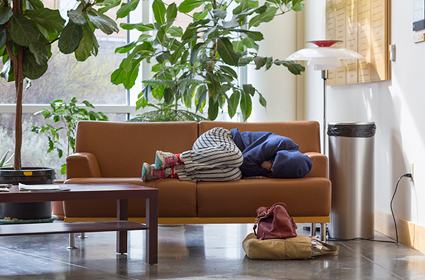 A sleepy student recharges in the Hall of Science.


---
---
Reunions

Class of 1966 Fiftieth Reunion
May 19-22, 2016

View the reunion details.
50th Reunion Weekend
May 18-21, 2017
Class of 1967
2017 Reunion Weekend
October 12-15, 2017
Classes of 1957, 1962, 1977, 1986, 1987, 1988, 1992, 2007, 2011, 2012 and 2013
---
Submit a Class Note
Class notes submitted between April 5 and July 1, 2016 will appear in the August issue.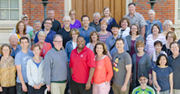 ---
Alumni Travel
Whitman at the Oregon Shakespeare Festival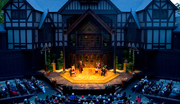 August 12-14, 2016.
Packages start at $300 per person. View the performances list, schedule of events, and register via our flyer (PDF).

---
College Bookstore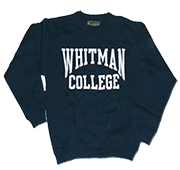 Buy online
---
Whitman Magazine

View online
---
Athletics

Join the excitement
Stream select events live!
---