---
October Game On! A Win for the Blues!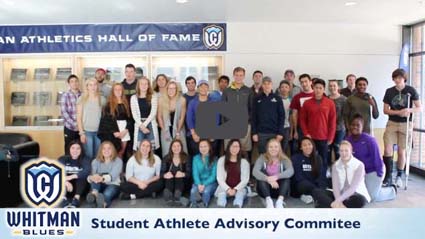 Watch thank-you video.

Thanks to the generosity of alumni, parents, students, faculty, staff, and friends, 446 donors made gifts totaling $54,097 to the Athletic Department's first-ever online campaign for varsity athletics, October 18 and 19.

Swimming, W Club Varsity Athletics, and Men's Tennis were the top three designations and Swimming, W Club Varsity Athletics, and Men's Basketball earned the top dollars. Interim Athletic Director Michelle Ferenz summed up the success, "446 people coming together to rally for our student-athletes is a huge win for our men and women. Thank you, everyone!"

---
Events
Changing Climates: Whitman College's pathway to Sustainability • San Francisco, CA
November 8, 2018, 6:30 - 8:30 p.m.

Join alumni, parents, and friends for a presentation by Brandon Bishop on sustainability efforts at Whitman College. This presentation will look at some of the projected impacts of climate change globally and within the inland northwest.
Read more and RSVP by November 5th


Innovating the Curriculum: Brain and Mind • Spokane, WA
November 11, 2018, 2:00 - 4:00 p.m.

Whitman faculty from Biology, Computer Science, Psychology and Philosophy are collaborating to build a new interdisciplinary minor, tentatively called "Brain and Mind." Building new connections between areas of major study that explore the mind/body problem will directly engage our students in the style of innovative problem solving that progress in cognitive neuroscience demands.
Read more and RSVP by November 5th


Building a Diverse Whitman Community - An Update • Portland, OR
November, 13, 2018, 7:00 - 9:00 p.m.

Alumni, parents and friends are invited to meet Interim Vice President for Diversity and Inclusion, Helen Kim, and hear an update on what students, staff and faculty are doing to create and sustain an inclusive Whitman.
Read more and RSVP


Save the Date for 2019 Whitties Helping Whitties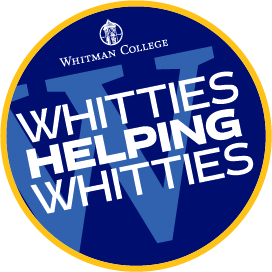 Career networking receptions for alumni, students and parents

Mark your calendars! Details will be available soon.
January 6 & 7, 2019, Seattle, WA
January 9, 2019, Portland, OR
January 10, 2019, Santa Clara, CA


More Alumni Events
---
Whitman News
Sociology Professor on "Romantic Marketplace" of Ghostwritten Love Letters
In an article on the significance of love letters, Professor of Sociology Michelle Janning explained how "paying for a [professionally composed or ghostwritten] love letter shows that people feel pressure to 'prove' their romantic worth to society" through the written word.
Read more


Whitman Welcomes Back Hundreds of Alumni for Reunion Weekend
Spanning four days, dozens of locations on- and off-campus and more than 875 alumni and guests, Reunion Weekend 2018 at Whitman College was a tremendous success.
See the video


Science Outreach Program Engages Elementary Students with STEM Principles
Whitman College hosts Science Nights at Walla Walla schools as part of the college's Science Outreach program. Science stations are led by Whitman students and local volunteers to engage students with STEM principles.
See the video


More Whitman News
---
Whitman College Students & Alumni of Color Coalition
This year, a group of Whitman students and alumni are launching a new group called the Whitman College Students and Alumni of Color Coalition (SAoCC). The purpose of SAoCC is to foster community, build mentoring relationships, and to host gatherings on Whitman's campus and in various cities with a strong alumni presence. In order to accomplish these goals, a database is being compiled to help Whitman students and alumni of color further connect. If you are interested in becoming involved with this group, please provide your information on this form.
---
Pete Reid Award Nominations Open!
Nominate a classmate for the Pete Reid award for Young Alumni. This award is given to a Whittie who has graduated in the last 10 years, who demonstrates outstanding recognition in his or her field, outstanding commitment to service, and a maintains a deep dedication to Whitman College.

Read about our most recent Pete Reid award winner Becky Antilla Walliman '08 here, and fill out the form here to nominate a classmate.


---
Join Your Local Alumni Facebook Group!
New to town? Connect with Whitties in your area - announce an event, seek a roommate, arrange a carpool for a trip to campus, or just find out who else is around!


---
Why We Love Whitman!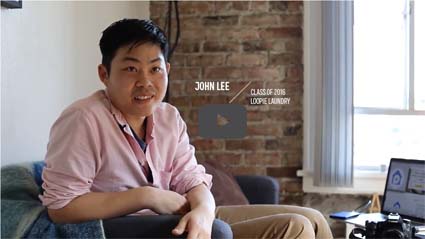 John Lee '16 founded Loopie Laundry to turn household chores into revenue streams. The film and media studies major hopes to bring modern mobile solutions to one of humanity's most enduring hassles-dirty laundry.

Watch the video.

Access
Whitman Connect
---
Reunions
Class of 1969
50th Reunion
May 16-19, 2018

Read more and RSVP
---
2019 Reunion Weekend
Classes of 1954, 1959, 1964, 1979, 1983, 1984, 1985, 1994, 2003, 2004, 2005, 2009
September 19-22, 2019

Read more and RSVP
---
Join those who make a difference.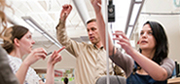 Your unrestricted gift enables Whitman to meet emerging needs and priorities. Please make your gift to support the Whitman Annual Fund.
Make your gift today.


---
Submit a Class Note
Submit Class Notes for the magazine and keep your classmates up to date! Wedding/Union and Baby/Adoption photos are now printed in the Whitman Magazine. Submit directly to Class Notes editor Jennifer Dilworth Northam '91 (northajl@whitman.edu).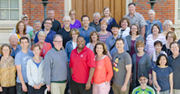 ---
WhitMail Project
You can make a difference in the life of a graduating Whitman senior in just a few minutes with WhitMail. Learn how you can participate. Help welcome a senior to the ranks of alumni through the WhitMail Project!
Deadline is May 3.
Read More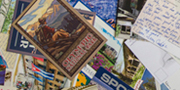 ---
Whitman Magazine

Read the latest issue online
---