---
Events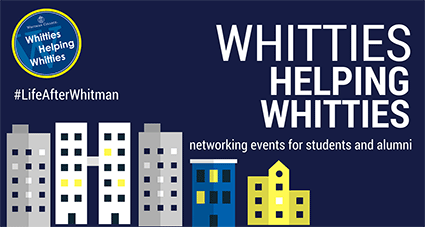 Please join us for a night of conversation and connection with Whitman students, alumni, and parents.
January 9: Mountain View • Computer History Museum • RSVP
January 10: Portland • Ecotrust at Jean Vollum Natural Capital Center • RSVP
January 11: Seattle • Impact HUB Seattle • RSVP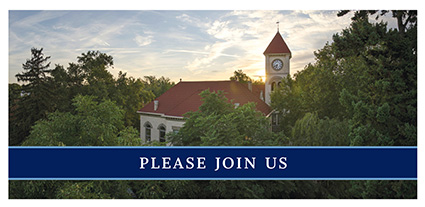 Strategic Planning Round Tables • various locations

President Kathleen M. Murray and the Strategic Planning Committee invite you to participate in an interactive round table discussion to help shape and define the Whitman College of tomorrow.
January 11: Walla Walla • Reid Campus Center, Young Ballroom • RSVP
January 23: Los Angeles • Home of Jim De Meules '67 and Penny De Meules • RSVP
January 26: San Francisco • Boston Consulting Group Office • RSVP
January 29: Berkeley • David Brower Center - Tamalpais Room • RSVP

Check next month's Whittie News for receptions scheduled in other communities.



W Club Basketball Tailgate • Walla Walla, WA

January 28, 2017, 4-8 p.m.
Cheer for the Whitman Basketball teams and join the W Club for refreshments and conversation at half-times and between games!
Read more and RSVP


Whitties in the Cities • Philadelphia, PA

February 3, 2017, 6:30-9 p.m.
Home of Marisa McClellan '01
Join Whitman alumni, parents, and friends for a social gathering celebrating Whitties in Philadelphia. Come meet new people, catch up, and network.
Read more and RSVP



Building a Diverse Whitman Community with Kazi Joshua, Vice President for Diversity and Inclusion • two locations

Join us for this special event to learn about the College's current efforts to build and support a more diverse Whitman community.
February 7: Washington D. C. • Renaissance Washington, DC Downtown Hotel • RSVP
February 9: Boston, MA • The Green Room • RSVP



More Alumni Events
---
Whitman News
Cameron Conner '20 and Grant Gallaher '20 reflect on disaster relief efforts during gap year
Spokane natives Cameron Conner '20 and Grant Gallaher '20 dedicated their gap year to doing relief work in Nepal in the wake of last year's 7.8 magnitude earthquake.
Read more


Whitman College makes Kiplinger's 2017 "Best Value College" list
Whitman College is ranked 36 on the list of liberal arts colleges and is ranked 64 in the combined list of all private and public colleges. Those rankings are the highest of any college in the northwest.
Read more


Cecilia Kang '94 talks about the potential dangers of fake news
Listen or read the transcript from The Diane Rehm Show.
Read more


---

2017 Reunion Weekend, October 12-15, 2017
Classes of 1952, 1957, 1962, 1977, 1986, 1987, 1988, 1992, 2007, 2011, 2012 and 2013.
View the schedule of events, accommodation information and RSVP


---
How to join the Alumni Association Board of Directors
All alumni are invited to submit a petition for consideration for board membership. Read about the work of the board and the petitioning process. Petitions are due no later than March 7, 2017.


---
Why We Love Whitman!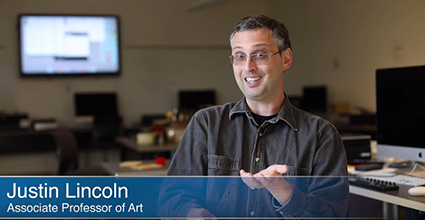 Whitman College Associate Professor of Art Justin Lincoln teams up with Art Major Mercer Hanau '18 for summer research on new genres in studio art via a Perry grant. Perry grants provide funding for student-faculty researchers to team up for in-depth projects during the summer. Watch the video.


---
---
Reunions

50th Reunion Weekend
May 18-21, 2017
Class of 1967
• View the schedule of events, accommodation information and RSVP online
• Access the Reunion Booklet Biography Form -- due on March 1, 2017.
---
Join those who make a difference.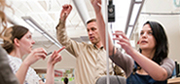 Your unrestricted gift enables Whitman to meet emerging needs and priorities. Please make your gift to support the Whitman Annual Fund.
Make an online gift now.


---
Submit a Class Note
Class notes submitted between Sept. 26, 2016 and Jan. 23, 2017 will appear in the Winter issue of the Whitman Magazine.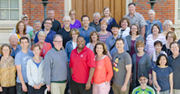 ---
Alumni Travel
Oregon Shakespeare Festival 2017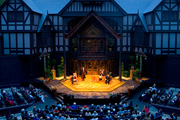 August 4-6, 2017
Alumni, parents and friends are invited to join Theresa DiPasquale, the Gregory M. Cowan Professor of English Language and Literature for a weekend at the Oregon Shakespeare Festival. Join us in beautiful Ashland, Oregon for theater, dinner and post-play discussions led by Professor Theresa DiPasquale which will enrich the experience.


See more Alumni Trip opportunities
---
Athletics

Join the excitement
Stream select events live!
---