---
Celebrate the 2018 Commencement Weekend with us online!
Livestream Baccalaureate here at 2:30, May 19.
Livestream the graduation ceremony here starting at 10:45 am, May 20.
See the full weekend schedule here.


---
Events
Enhancing Diversity, Equity and Inclusion—An Update
Seattle, WA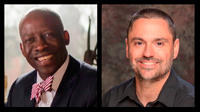 May 10, 2018, 7-9p.m.
Northwest African American Museum
Kazi Joshua, vice president for diversity and inclusion, and Fred Capestany '86, chair, Alumni of Color Networking Steering Committee.
Read more and RSVP by May 4


Houston Whitties in the Cities BBQ • Houston, TX

June 3, 2018, 4-7p.m.
Alumni, students, parents, and newly enrolled students of Whitman College are invited to the home of Robert Street '07 for a BBQ dinner compliments of Whitman College. Meet other Whitties in the area and welcome those that have recently arrived.
Read more and RSVP by May 28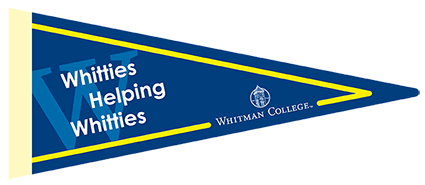 Whitties Helping Whitties career networking receptions for alumni, students and parents
June 4: Denver — Read more and RSVP by May 28
June 6: New York City — Read more and RSVP by May 31
June 7: Washington, D.C. — Read more and RSVP by June 6

Sponsored by the Whitman College Alumni Office and the Student Engagement Center


More Alumni Events
---
Whitman News
Adam Michel '12 appears on Heritage Foundation panel
A politics major at Whitman, this policy analyst earned his masters in economics from George Mason University, where he is currently pursuing his Ph.D.
Watch the panel discussion


Reza Darvish '21 extols virtues of outdoor leadership
The pre-engineering major from Miami recently returned from a weeklong hiking trip in the Utah Canyonlands, where Whitman students learned wilderness skills, environmental ethics, risk management and more with the help of their instructor.
Read more


Whitman geology professor presents at volcanic wines conference
Professor of Geology Kevin Pogue, a terroir expert, was part of the first annual International Volcanic Wines Conference on March 27 in New York City.
Read more


More Whitman News
---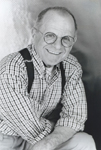 Celebrating Jack
October 26-27, 2018
The Whitman College Theatre Department and the Office of Alumni Relations invite you to a weekend celebrating the life of Jack Freimann.

Read more and RSVP




---
Whitman music streamed live

Interested in hearing music concerts at Whitman but can't make the drive? Click here https://livestream.com/WhitmanCollege for a full list of livestreamed and recorded events from the Chorale, Jazz Ensemble, Orchestra, Wind Ensemble, student solo recitals, and more.


---
Why We Love Whitman!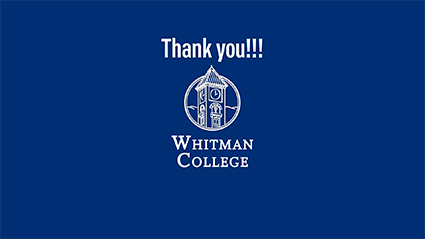 A Very Special Thank You
Whitman alumni, parents, faculty, staff and students surpassed the 1,000 donors and unlocked the $100,000 match with 1,234 donors and gifts and matches totaling $383,226! More than 60% of the donors were alumni along with 15% parent and generous gifts from students, faculty, staff, and friends. A sincere thank you to donors and to the 58 advocates and 30 people who offered matches and challenges.
Watch the thank you video


---
---
Reunions
Class of 1968
50th Reunion
May 17-20, 2018

Registration closes May 1
---
Varsity Track & Field and Cross Country
June 22-24, 2018

Read more and RSVP
---
2018 Reunion Weekend
Classes of 1953, 1958, 1963, 1972, 1973, 1974, 1978, 1993, 1997, 1998, 1999, 2008
September 27-30, 2018

Read more and RSVP
---
Join those who make a difference.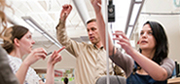 Your unrestricted gift enables Whitman to meet emerging needs and priorities. Please make your gift to support the Whitman Annual Fund.
Make your gift today.


---
Submit a Class Note
Submit Class Notes for the magazine and keep your classmates up to date! Wedding/Union and Baby/Adoption photos are now printed in the Whitman Magazine. Submit directly to Class Notes editor Jennifer Dilworth Northam '91 (northajl@whitman.edu).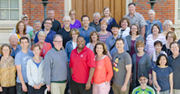 ---
WhitMail Project
You can make a difference in the life of a graduating Whitman senior in just a few minutes with WhitMail. Learn how you can participate. Help welcome a senior to the ranks of alumni through the WhitMail Project!
Deadline is May 4.
Read More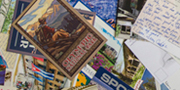 ---
Whitman Magazine

Latest issue online now
---
Athletics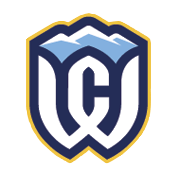 Join the excitement
Stream select events live!
---