---
Events

Building a Diverse Whitman Community with Kazi Joshua, Vice President for Diversity and Inclusion • two locations

Join us for this special event to learn about the College's current efforts to build and support a more diverse Whitman community.
February 7: Washington D. C. • Renaissance Washington, DC Downtown Hotel • RSVP
February 9: Boston, MA • The Green Room • RSVP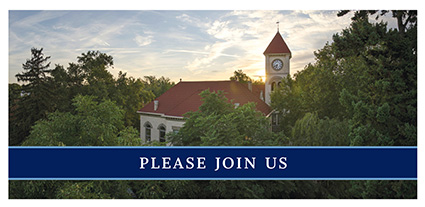 Strategic Planning Round Tables • various locations

President Kathleen M. Murray and the Strategic Planning Committee invite you to participate in an interactive round table discussion to help shape and define the Whitman College of tomorrow.
February 8: Mercer Island, WA • Mercer Island Community & Events Center Mercer Room • RSVP


New Date!

February 15: Walla Walla, WA • Reid Campus Center, Young Ballroom • RSVP

Save the Date!
March 1: New York
March 2: Washington, D.C.
March 14: Portland
March 15: Spokane
Details for these upcoming events will be sent via mail and e-mail. Hope you will join us!



W Club Baseball Tailgate • Seattle, WA

March 4, 2017, 11 a.m.
Join the W Club to see Whitman Baseball take on Centre College of Kentucky for two days of double-headers. Come Saturday for the in-park tailgate between games!
Read more and RSVP


Whitties in the Cities • Bellingham, WA

March 7, 2017, 5:30-7:30 p.m.
The Copper Hog Gastropub
Join Whitman alumni, parents, and friends for a social gathering celebrating Whitties in Bellingham. Come meet new people, catch up, and network.
Read more and RSVP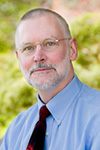 Considering Higher Education • New York, NY

March 12, 2017, 2-4 p.m.
NYU Kimmel Center/Global Center, room GC 369
Alumni, parents and friends are invited to a talk by Dr. Timothy Kaufman-Osborn, Baker Ferguson Chair of Politics and Leadership, that will explore the intersection between Life and the Life of the Mind. As life at Whitman changes and evolves how does this impact the curriculum?
Read more and RSVP



More Alumni Events
---
Whitman News
Basketball coach Michelle Ferenz hits milestone 250th win
Michelle Ferenz, the winningest basketball coach in Whitman College history, burnished her legacy when the women's team bested Pacific Lutheran University in her 250th victory in 16 years.
Read more


Study abroad scholarships for four Whitman students
Four Whitman students who have received Gilman Scholarships will spend the next semester studying abroad in Chile, Scotland, an Turks and Caicos.
Read more


Riley Foreman '14 featured for her job as a researcher at ESPN
Watch the video.
---
Summer College on Hiatus
Due to declining enrollment and changing college priorities, Summer College is going on hiatus for 2017. We will reassess the program in light of new initiatives and make an announcement in early 2018. Please send questions or comments to Jennifer Northam.


---
Contribute to Livewire

We'd like to hear from alumni between 2007 and 2016! Please submit updates and photos to olsonlm@whitman.edu.

We are also accepting wedding/union, engagement, and new baby photos! Need instructions? Electronically submitted photographs must be at least 300 dpi for a three- by five-inch photo and must include an accurate caption to make it in time for the next issue.

Deadline is March 6.
Read the latest Livewire


---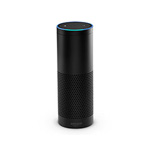 Whitman news direct from Amazon Echo devices
There is a new way to get Whitman news direct from Amazon Echo devices. To enable, just search Alexa skills for Whitman and add Whitman College news headlines to the Flash Briefing feature, or follow these steps:

1. Go to Settings > Flash Briefing
2. Click "Get more Flash Briefing content"
3. Search for Whitman College
4. Click on the link for the feed and click "Enable Skill" to add it to your Flash Briefing



---
Recruit a Whittie for the Summer
Many Whitman students are currently in the search for paid and unpaid internships. If your company hires summer interns, please let us know and post open opportunities through our online job and internship board iEngage.

If your internship program hosts many interns, we'd love to help you host a virtual recruiting/information session to share the program with a broad audience in one setting. Questions? Reach out to Internship Coordinator, Victoria Wolff and Director of Business Engagement, Kim Rolfe.

Students who secure an unpaid internship can apply for funding through the Whitman Internship Grant to help off-set their summer expenses. To learn more about the WIG, please contact Internship Coordinator, Victoria Wolff.


---
How to join the Alumni Association Board of Directors
All alumni are invited to submit a petition for consideration for board membership. Read about the work of the board and the petitioning process. Petitions are due no later than March 7, 2017.


---
Why We Love Whitman!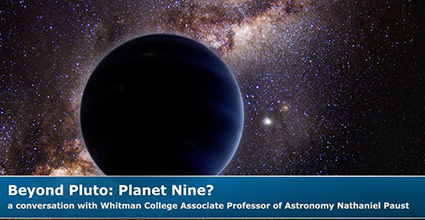 Whitman College Associate Professor of Astronomy Nathaniel Paust '98 speculates on the existence of Planet Nine. Watch the video.


---
---
Reunions

50th Reunion Weekend
May 18-21, 2017
Class of 1967
• View the schedule of events, accommodation information and RSVP online
• Access the Reunion Booklet Biography Form -- due on March 1, 2017.
---
Join those who make a difference.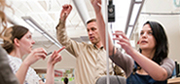 Your unrestricted gift enables Whitman to meet emerging needs and priorities. Please make your gift to support the Whitman Annual Fund.
Make an online gift now.


---
Submit a Class Note
Class notes will appear in the Whitman Magazine.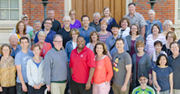 ---
Alumni Travel
Oregon Shakespeare Festival 2017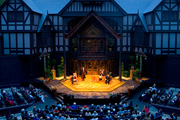 August 4-6, 2017
Alumni, parents and friends are invited to join Theresa DiPasquale, the Gregory M. Cowan Professor of English Language and Literature for a weekend at the Oregon Shakespeare Festival. Join us in beautiful Ashland, Oregon for theater, dinner and post-play discussions led by Professor Theresa DiPasquale which will enrich the experience.

REGISTER NOW


See more Alumni Trip opportunities
---
Athletics

Join the excitement
Stream select events live!
---