---
Events
Whitties in the Cities • three locations

Spokane, WA - November 2, 2017, 5:30-7 p.m., at Tempus Cellars Tasting Room
Try some award-winning Walla Walla Valley wines amid conversation and connection! Read more and RSVP by November 1
Washington, DC - November 14, 2017, 6 p.m., at Right Proper Brewing Company Shaw Brewpub and Kitchen
Join Whitman College alumni, parents, and friends in the Washington, D.C. area for happy hour and great conversation. Find out who you didn't know lives in your city! Read more and RSVP by November 10
New York, NY - November 16, 2017, 5:30-8:30 p.m., at House of Brews
Join Whitman alumni, parents and friends for a relaxing social event celebrating Whitties in the New York area. Come mingle, meet new people, and network whether you're new to the area or have lived here all your life. Read more and RSVP by November 13


Family Day with Whitman College • Sausalito, CA

November 18, 2017, 2-4 p.m.
Bay Area Discovery Museum
Alumni, parents, and friends (with or without children) are welcome to join Assistant Professor of Chemistry Nate Boland and Science Outreach Coordinator Heidi Chapin for a fun afternoon learning about teaching science to children and the efforts of Whitman and it's students in the Walla Walla school system.
Read more and RSVP by November 3


More Alumni Events
---
Whitman News
Students and faculty celebrate groundbreaking scientific discovery
Whitman played a role in the detection of gravitational waves caused by the collision of two neutron stars.
Read more


Judge James Robart '69 to hear contraceptive mandate case


The federal judge who President Donald Trump called a "so-called judge" may help decide the fate of yet another Trump administration mandate.
Read more





Gilman Scholarships support Whitties studying abroad
Three Whitman juniors are expanding their horizons this semester through study abroad opportunities funded by the prestigious Benjamin A. Gilman International Scholarship Program.
Read more


More Whitman News
---
An invitation from the Student Engagement Center
Whitman alumni, we invite you to help students learn about your work... your organization... your industry. Here are three ways you can help current students connect their Whitman education to life after Whitman.

1. Host a Whitman intern in your organization - Whether paid or unpaid, students gain valuable experience by moving into the workplace to test their skills in a non-academic environment. Contact Assistant Director for Internship Programs, Victoria Wolff to learn more.

2. Connect directly with students - Whitman Connect or Whitties Helping Whitties events are virtual and in-person options for you to help mentor young Whitties or use these platforms to expand your network of Whitman connections.

3. Help your company recruit Whitman grads - Available to current students and recent graduates, Handshake is a great way to share current openings by posting them​ yourself or sharing the link with your recruiting or HR teams. Share this link: Whitman on Handshake

For more information about these or other ways to partner with the Student Engagement Center, contact sec_info@whitman.edu. ​


---
Whitman music streamed live

Interested in hearing music concerts at Whitman but can't make the drive? Click here https://livestream.com/WhitmanCollege for a full list of livestreamed and recorded events from the Chorale, Jazz Ensemble, Orchestra, Wind Ensemble, student solo recitals, and more.


---
Why We Love Whitman!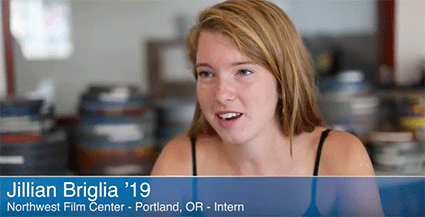 Whitman College student Jillian Briglia '19, a film and media studies major, shares her passion for filmmaking and some of what she learned about the field as a summer intern at the Northwest Film Center in Portland, Oregon.
Watch the video


---
---
Reunions
Kappa Kappa Gamma
100 year celebration
April 20-22, 2018

Read more and RSVP
---
Class of 1968
50th Reunion
May 17-20, 2018

Read more and RSVP
---
Varsity Track & Field and Cross Country
June 22-24, 2018

Read more and RSVP
---
2018 Reunion Weekend
Classes of 1958, 1963, 1972, 1973, 1974, 1978, 1993, 1997, 1998, 1999, 2008
September 27-30, 2018

Read more and RSVP
---
Join those who make a difference.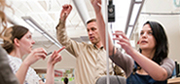 Your unrestricted gift enables Whitman to meet emerging needs and priorities. Please make your gift to support the Whitman Annual Fund.
Make your gift today.


---
Submit a Class Note
Submit a Class Note by November 10, 2017 to appear in the next issue of the Whitman Magazine.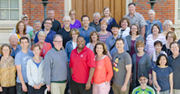 ---
Alumni Travel
"Legendary Danube" River Cruise on AMA Waterways with Professor Kurt Hoffman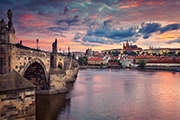 July 11-21, 2018
Includes optional 3 nights in Prague, followed by 7-night cruise from Nuremberg to Budapest. From $3,079 per person.


Spaces and promotions still available!
Read more
REGISTER NOW
---
WhitMail Project
You can make a difference in the life of a graduating Whitman senior in just a few minutes with WhitMail. Learn how you can participate Help welcome a senior to the ranks of alumni through the WhitMail Project!
Deadline is May 4.
Read More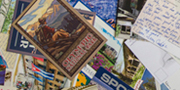 ---
Athletics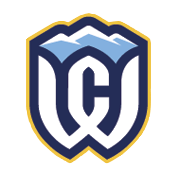 Join the excitement
Stream select events live!
---