---
Dedication of Cleveland Commons and Stanton Hall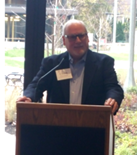 At the November meeting of the Board of Trustees, donors to the Living at Whitman Initiative celebrated the College's most significant additions to its residence life facilities in more than 45 years. Alumni, parents and friends of the College contributed $10.6 million toward these projects, which have already transformed the residence life and dining experience on campus. Learn more about this successful initiative.
---
Events
2019 Whitties Helping Whitties
Career networking receptions for alumni, students and parents
The deadline to RSVP is January 4th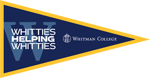 January 6, 2019, Seattle, WA - RSVP Here
January 7, 2019, Bellevue, WA - RSVP Here
January 9, 2019, Portland, OR - RSVP Here
January 10, 2019, Santa Clara, CA - RSVP Here


Basketball Tailgates in Tacoma
Friday, February 15th, 2019 • Puget Sound
Women start at 6 p.m., Men start at 8 p.m.
Meet for light refreshments at halftimes and between games!
Read more and RSVP here

Saturday, February 16th, 2019 • Pacific Lutheran
Women start at 4 p.m., Men start at 6 p.m.
Check in at the Whitman table in the lobby for your pom poms and to enter a raffle!
Read more and RSVP here

An Afternoon of Reflections with Professor David Schmitz • Seattle, WA
February 24, 2019, 2:00 - 5:00 p.m. *Corrected date*

Join Whitman alumni, parents, and friends for a fantastic lecture on the history of the college by the Robert Allen Skotheim chair of history, Dr. David F. Schmitz.
Read more and RSVP by February 21st

More Alumni Events


---
2019 Reunion Weekend

September 19-22, 2019
Classes of 1954, 1959, 1964, 1979, 1983, 1984, 1985, 1994, 2003, 2004, 2005, 2009
Click here to RSVP and read more.


---
Whitman News
First Whitman Graduate to Win Marshall Scholarship
Nina Finley '17 made school history by becoming the first Whitman College graduate to claim a highly competitive Marshall Scholarship. Only 48 candidates were selected as 2019 Marshall Scholars from a field of more than 1,000 applicants.
Read more


Whitman Propels Pioneering Civics Program
Whitman Teaches the Movement is the pioneering program that leads conversations about civil rights on campus all year long and in participating Walla Walla public schools.
Read more


Assistant Professor Brings Research into the Classroom
Assistant Professor Brit Moss incorporates elements of a NSF-funded collaborative maize project into her synthetic cell biology class. Whitman students taking the class get the opportunity to contribute to scientific research while gaining first-hand experience into the type of research life scientists do in the field.
See the video


More Whitman News
---
Seeking Passionate Leaders for Whitman's Alumni Board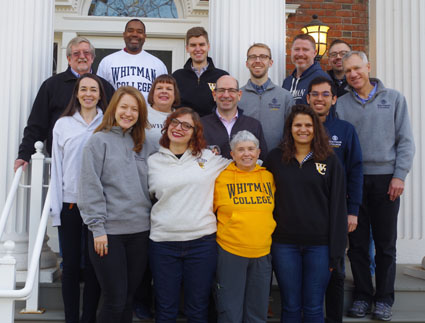 The Alumni Association board seeks to fill up to three vacancies. All alumni are invited to consider petitioning with preference given to candidates who bring diverse experiences and perspectives to the position and contribute to increasing alumni engagement. Alumni who have previously submitted petitions will be considered.

The deadline to submit documents related to petitioning is March 15, 2019 c/o Nancy Mitchell, director of alumni relations, at mitchenl@whitman.edu.


For instructions for petitioning, board membership information and bylaws, visit our Alumni Board page. For questions, call (509) 527-5952.

---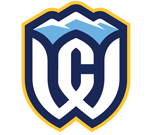 Whitman Athletics Online!
Varsity winter sports are in full swing! Follow along with live stats or stream the action (where available) here. Check out the rosters and schedules for all Whitman varsity athletics at athletics.whitman.edu.
---
Why We Love Whitman!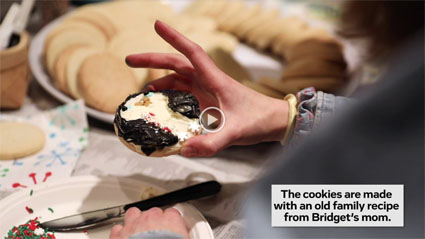 Each December President Kathy Murray and her partner, Bridget Reischl, open their home to students for a pre-finals study break.

Watch the video.

Access
Whitman Connect
---
Reunions
Class of 1969
50th Reunion
May 16-19, 2019

Read more and RSVP
---
2019 Reunion Weekend
Classes of 1954, 1959, 1964, 1979, 1983, 1984, 1985, 1994, 2003, 2004, 2005, 2009
September 19-22, 2019

Read more and RSVP
---
Join those who make a difference.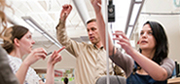 Your unrestricted gift enables Whitman to meet emerging needs and priorities. Please make your gift to support the Whitman Annual Fund.
Make your gift today.


---
Submit a Class Note
Submit Class Notes for the magazine and keep your classmates up to date! Wedding/Union and Baby/Adoption photos are now printed in the Whitman Magazine. Submit directly to Class Notes editor Jennifer Dilworth Northam '91 (northajl@whitman.edu).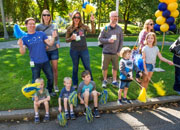 ---
WhitMail Project
You can make a difference in the life of a graduating Whitman senior in just a few minutes with WhitMail. Learn how you can participate. Help welcome a senior to the ranks of alumni through the WhitMail Project!
Deadline is May 3.
Read More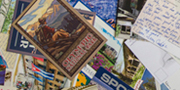 ---
Whitman Magazine

Read the latest issue online
---