---
Class of 1967 Reunion Gift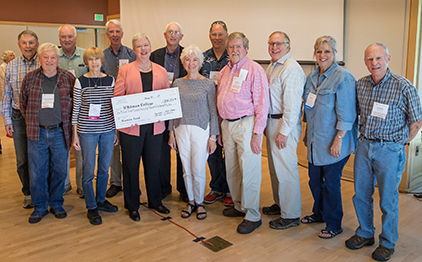 Class of '67 gives more than $1 million, commits to $9 million in estate planning. Read more.
Members of the Class of 1967 50th Reunion Committee present the class gift to President Kathleen M. Murray.

Row 1: Cyrus Anderson, Elizabeth Meugniot Anderson, President Kathleen Murray, Leota Phillips Shaner (co-chair), Dennis McNair (co-chair), Peter Newland, Marky Hillyer Winger, Robbie Scott.
Row 2: Craig Lesley, Jim De Meules (co-chair), Darrell Baggs, Mike Munson, Mal Higgins.


---
Events
Whitnic in Central Park • New York City, NY

June 24, 2017, 1-4 p.m.
Central Park, Sheep Meadow
Join Whitman alumni, parents and friends for a BYOPicnic in Central Park's Sheep Meadow. The group will be greeted by Aaron Blank '01 on the west side of the meadow. Look for a Whitman sign staked in the ground.
Read more and RSVP


Young alumni night with the Sweets • Walla Walla, WA

June 27, 2017, 7 p.m.
Borleske Stadium
Young alumni are invited to cheer on the Walla Walla Sweets against the Gresham GreyWolves. Whitties are encouraged to come early to mingle in the beer garden along the left field line; just look for the Whitman banner!
Read more and RSVP


Whitman Movie Night in the Park • Chicago IL

July 7, 2017, 6:15 p.m.
Millennium Park
Join Whitman alumni, parents, and friends for a screening of La La Land at the Millennium Park Summer Film Series. Bring your whole family out for this fun community event! Lauren Schneider '10 will meet the group on the southwest corner of the Great Lawn where you will be welcome to spread out, connect with old friends, and make new ones.
Read more and RSVP


More Alumni Events
---
Whitman News
Semester in West 2016 — A Recap
What happens on the ultimate Whitman road trip?
Read more


Wanjiru Kamau-Rutenberg '01 counsels Whitman graduates to do good
The 2017 Commencement speaker had some sage advice for our newest alumni.
Read more


Hundreds wish Chuck Cleveland a joyous retirement
As Dean Cleveland wraps up 36 years of service to Whitman, staff and faculty show their appreciation.
Read more


More Whitman News
---
WhitMail Thank you
The Class of 2017 thanks YOU!

This year's WhitMail Project once again opened the soon-to-be-graduates' eyes to the pride and support of the larger Whittie community. Messages of congratulations and encouragement poured in from near and far and the recipients were delighted with the recognition.

And it's not too early to think about the Class of 2018!
Visit the Whitmail Project page and send your postcards from home or vacation.


---
BREAKING NEWS!
Varsity Golf Team Reunion
September 22-24, 2017
Read More and RSVP

Save the Date! Varsity Track & Field, Cross Country Reunion
June 22-24, 2018
Read More and RSVP


---
Travel with Whitman
Float the Wild and Scenic Wallowa and Grande Ronde Rivers
July 17-19, 2017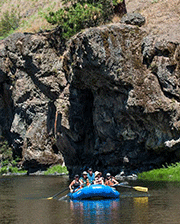 Guided by Grant Richie '03 of Richie Outfitters • Education by Assistant Professor of Geology Nick Bader • Gourmet dinners by Chef Andrae Bopp • Wines from Revelry Vintners poured by owner and winemaker 
Jared Burns '03
Details and Registration








Oregon Shakespeare Festival
August 4-6, 2017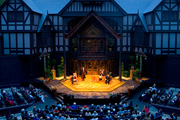 Alumni, parents and friends are invited to join Theresa DiPasquale, the Gregory M. Cowan Professor of English Language and Literature for a weekend at the Oregon Shakespeare Festival. Join us in beautiful Ashland, Oregon for theater, dinner and post-play discussions led by Professor Theresa DiPasquale which will enrich the experience.
Register by June 30th


Circumnavigation of Iceland
July 25-August 2, 2018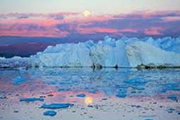 Join fellow Whittie travelers for an unforgettable journey to Iceland in Summer 2018. Accompanied by Professor of Geology Pat Spencer, explore the stunning beauty of the "Land of Fire and Ice," on a seven-night circumnavigation of the Nordic island nation. Interested parties are invited to contact Lauren Riker, assistant director for development events, at rikerle@whitman.edu for details.


---
Whitman on Facebook
Have you joined a group?
Seattle
Portland
Bay Area (new!)
New York
Washington DC
Boston
Los Angeles
The United Kingdom


---
Why We Love Whitman!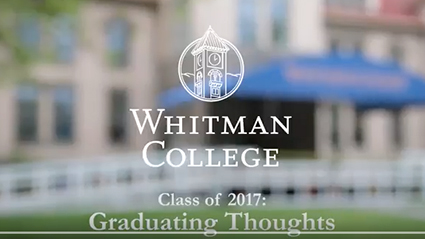 Graduating Thoughts from the Class of 2017
Whitman College Class of 2017 graduates share some about their Whitman experience ahead of the next step in their lives.
Watch the video.


---
---
Reunions

2017 Reunion Weekend
October 12-15, 2017
Classes of 1952, 1957, 1962, 1977, 1986, 1987, 1988, 1992, 2007, 2011, 2012 and 2013.
RSVP today!
---
June 30 Deadline: Make Your Gift Count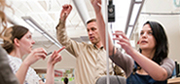 Join alumni and friends in making a gift to the Whitman College Annual Fund before the June 30 close of the fiscal year.
Make your gift today.


---
Submit a Class Note
Submit a Class Note by Friday, June 9, 2017, to appear in the Summer issue of the Whitman Magazine.