---

Classes of 1956, 1961, 1976, 1980, 1981, 1982, 1991, 2000, 2001, 2002, 2006. Fifty-Plus Reunion for the Classes of 1965 and earlier.

REGISTRATION OPENS TODAY! Even if you sent an RSVP to let us know you were "likely to attend" you now need to register. Registration deadline is September 9th. Register now!


---
Events
Sigma Chi Alumni Event • Seattle, WA

August 18, 2016 • 5-7 p.m. • Hagerty's Sports Bar, Washington Athletic Club, 2nd Floor
Alumni brothers of the Gamma Epsilon chapter of Sigma Chi are cordially invited to come together to reconnect with old friends and meet new brothers. Chapter President Nadir Ovcina '17 will be in attendance to update members on the chapter's current affairs and outlook for the coming school year. It will be a great opportunity to show support for Sigma Chi and to strengthen the ties between alumni and the active chapter.
Read more and RSVP online


Presidential Reception • Anchorage, AK and Yakima, WA

Anchorage: August 18, 2016 • 6:30 p.m. • Hotel Captain Cook, Quarterdeck Room
Yakima: August 30, 2016 • 6:30 p.m. • The Home of Terry Abeyta '73 and Denielle Beaulaurier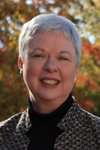 Denver: October 11, 2016 • Save the date. Details coming soon.

Join Whitman College alumni, parents and friends for an evening reception with our 14th President,
Dr. Kathleen M. Murray. Hear from Dr. Murray about the College's strategic planning process that will advance the work of Whitman and create a shared vision for the College's future. Wine and refreshments will be served.

RSVP online for the Anchorage event by August 12
RSVP online for the Yakima event by August 22



Whitties in the Cities • Austin, TX; Washington, DC; New York, NY

Austin: August 31, 2016 • 5:30 p.m. • Salty Sow
Washington, DC: August 31, 2016 • 6 p.m. • Iron Horse Taproom
New York: August 31, 2016 • 6:30 p.m. • House of Brews (upstairs)

Join Whitman alumni, parents and friends for a relaxing social event celebrating Whitties. Reconnect with former classmates and meet others during the after-work get together.

RSVP online for the Austin event
RSVP online for the Washington, DC event
RSVP online for the New York, NY event


Artist Reception - Body of Work: The Process Paintings of Margaret Jamison '74 • Walla Walla, WA

September 2, 2016 • 2-7 p.m. • Reid Campus Center, Stevens Gallery
This show aligns with the Whitman College Summer Read, The Empathy Exams by author, Leslie Jamison. The exhibit is now open and runs through September 16, 2016.


More Alumni Events
---
Whitman College Alumni Trip to New York City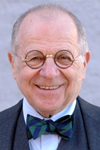 November 10-13, 2016
Join fellow theatre enthusiasts for a thrilling weekend adventure in NYC. Kicking off the trip will be a 90th Birthday Celebration honoring Jack Freimann, Whitman College Professor of Theatre Emeritus, and lifelong patron, champion and benefactor of the performing arts.
Register online by September 15.




---
Whitman News
Todd Newhouse '95 named 2016 Honorary Grower of the Year by the Auction of Washington Wine
Todd was also elected Chairman of the Winegrape Growers of America.
Read more



The new hazardous chemical law
Assistant Professor of Sociology Alissa Cordner explains the potential impact of a recently signed law on toxic chemicals.
Read more


Whitman named to Forbes' Top 10 Best Colleges in the West
Forbes ranks Whitman No. 8 in the west.
Read more


---
Contribute to Livewire

We'd like to hear from alumni between 2007 and 2016! Please submit updates and photos to olsonlm@whitman.edu.

We are also accepting wedding/union, engagement, and new baby photos! Need instructions? Electronically submitted photographs must be at least 300 dpi for a three- by five-inch photo and must include an accurate caption to make it in time for the next issue.

Deadline is September 2.
Read the latest Livewire


---
Work is underway on the next volume of Whitman's history!

Professor David Schmitz, Robert Allen Skotheim chair of history, will research and write the third volume of Whitman's history over the next five years. The volume will cover 1975 to 2015, from Robert Allen Skotheim's presidency to the end of George Bridges' term. The first two volumes of Whitman's history were commissioned by former president Robert Skotheim and written by Tom Edwards, the William Kirkman professor of history emeritus, who served at the College from 1964 until his retirement in 1998.



Schmitz will consult archival records and conduct oral histories as part of his research. Some of the work has already begun.

This academic year will be Schmitz's 32nd at Whitman College. He will teach full-time for two more years while continuing his research. He will then turn his full attention to working on the College's history.


---
Why We Love Whitman!
Photo by Matt Banderas '04, Whitman visual editor/photographer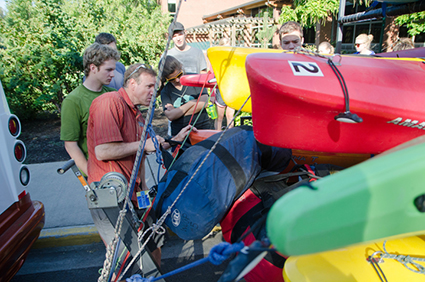 Preparing for a Scramble.


---
---
Reunions

50th Reunion Weekend
May 18-21, 2017
Class of 1967
Details
2017 Reunion Weekend
October 12-15, 2017
Classes of 1957, 1962, 1977, 1986, 1987, 1988, 1992, 2007, 2011, 2012 and 2013
---
Submit a Class Note
Class notes submitted between July 2 and October 28, 2016 will appear in the Fall issue of the Whitman Magazine.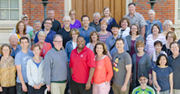 ---
Alumni Travel
Danube River Cruise on Avalon Waterways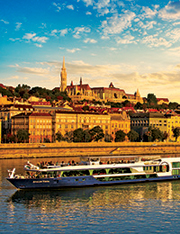 June 7-18, 2017
Professor of Physics Kurt Hoffman will provide learning activities through a combination of lectures, experiments, and performance experiences. Includes Vienna and Budapest. Itinerary and pricing available soon.


See more Alumni Trip opportunities
---
College Bookstore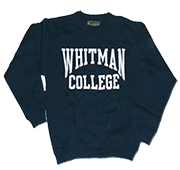 Buy online
---
Whitman Magazine
View online
---