Sally Rodgers Award for Lifelong Achievement
The Sally Rodgers Award for Lifelong Achievement, created in 1999 to honor Sally Rodgers, long time director of alumni relations, is given to an individual who graduated from Whitman College over 50 years ago and whose life exemplifies the qualities of a liberal arts education.
The 2019 Sally Rodgers Award winner is Susan Brown Martin Songer '67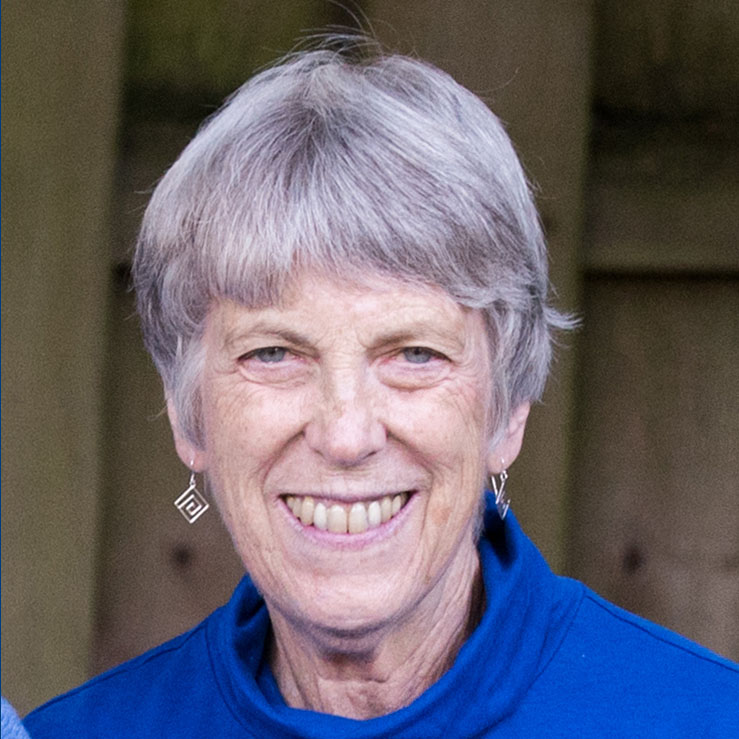 Sue Songer has become a national leader in traditional folk music and contra dance (a form of American folk dance). After establishing a career as a teacher and psychologist, she learned to fiddle and fell in love with contra dancing. In the late '80s, Songer started transcribing the tunes she learned, sharing them with her fellow musicians. Word of this growing collection spread and she eventually left her psychology practice to become a full-time musician and music publisher. Songer has earned national recognition for her compilation and publication of three books of contra dance music (just under 1000 separate pieces of music): The Portland Collection: Contra Dance Music in the Pacific Northwest, Vols. 1, 2, and 3. These books are used by fiddlers all over the States and the UK. Closely identified with Portland's role as an epicenter of American folk music and dance, Songer leads what is possibly the biggest contra dance band in the world: the Portland Megaband, with more than 80 musicians, attracting dancers from around the country to their annual gig. Last spring, she was presented with the 2019 Lifetime Contribution Award by the Country Dance and Song Society. Songer, with her lifelong love of learning and spirit of reinvention, exemplifies the qualities of a liberal arts education.