Sally Rodgers Award for Lifelong Achievement
The Sally Rodgers Award for Lifelong Achievement, created in 1999 to honor Sally Rodgers, long time director of alumni relations, is given to an individual who graduated from Whitman College over 50 years ago and whose life exemplifies the qualities of a liberal arts education.
The 2021 Sally Rodgers Award Winner, Pam Walton '66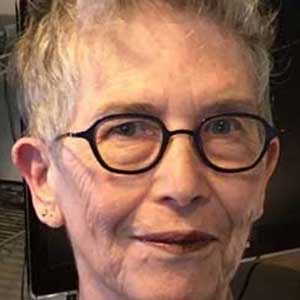 An award-winning documentarian, Pam Walton is dedicated to telling the truth about American life. Her films have chronicled LGBTQIA+ lives, politics, and culture, working to change our culture's homophobic views of gay and lesbian people and, more recently, focusing on ageism. Her work has screened at the Museum of Modern Art in New York City and the Margaret Mead Film Festival, and has been included in the prestigious International Public Television Screening Conference (INPUT). Walton's next film, "The Lodge," documents the first retirement community to offer independent and assisted living to LGBTQIA+ seniors and their allies.
Walton has two master's degrees from Stanford University, one in education and the other in communication (film and video production). She was a lecturer in communication at Stanford from 1989 to 1999. Although she only attended Whitman from 1962-1964, when she returned to campus for her 50th reunion she noted, "That time has stood as two of the most important years of my life." The reason for Walton's selection for this award can be found in the motto of her eponymous production company: for her work in "Illuminating gay and lesbian lives and the journeys of extraordinary older women.