Pete Reid Award for Young Alumni
The Pete Reid Award for Young Alumni is given by the Alumni Association to someone whose youthful exuberance is demonstrated toward his or her career, community, and Whitman College as exemplified by Pete Reid '49, in his service to the College. This award is limited to graduates of the last ten years. Standards for recognition include outstanding recognition in his or her career or field of work or outstanding commitment in service to others, and a demonstrated commitment to Whitman College.
The 2021 Pete Reid Award for Young Alumni Winner, Davey Friedman '11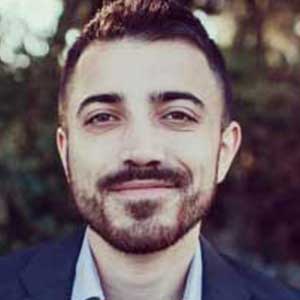 Since graduating from Whitman, Friedman has used his success as a leader in fast-growing startup companies to help current and recent grads build community, find job opportunities and put their liberal arts education to good use in the real estate and technology industries.
After completing a master's in Middle East studies at Tel Aviv University in Israel, Friedman joined WeWork as the company's 90th employee. He started in a frontline sales role and rose in the organization to become head of sales for the West. As soon as he was able, Friedman turned his passion for Whitman into opportunities for recent graduates. In addition to hiring a handful of talented Whitties himself, in January 2016 Friedman facilitated the Whitties Helping Whitties networking event, where he served as the keynote speaker and encouraged students to use the skills they learned at Whitman to seek opportunities in top companies with confidence.
In 2019, Friedman started a grassroots Slack channel called "Whitties in Tech" that within two weeks grew to more than 500 members. The group is now more than 600 members strong and has become an active platform for Whitties to network, discover job opportunities and access mentors in the technology sector.
Friedman's entrepreneurial spirit, enthusiasm for creating opportunities for Whitman students and commitment to mentoring others throughout his career makes him an ideal recipient of the Pete Reid Award for Young Alumni.