Alumni of Merit Award
The Alumni of Merit Award, the highest honor the Alumni Association bestows on an alumna/us of Whitman College, is given to alumni who have achieved distinction in their chosen field, or rendered outstanding service to their community, or rendered outstanding service to, and demonstrated loyal interest in, Whitman College.
The 2020 Alumnus of Merit, Gary Davis '60
Gary Davis has devoted his life to global development, building relationships with communities across the world, and working with local leaders to address critical humanitarian issues and promote change. Gary served as an Asia-Africa Fellow of the Maxwell School of Public Administration, Syracuse University, traveling to the British protectorate of Basutoland (now Lesotho) in southern Africa to assist in the formation of co-operatives for rural farmers. He was recruited to stay to help set up the elections which led to the country's independence. Following a brief career practicing law, Gary joined the staff of the Peace Corps in 1968, where over a 10-year span he served leadership positions in Swaziland, Cameroon, and Kenya. He joined the United Nations Development Programme (UNDP) in 1978, serving posts in Ghana and Senegal, and then took on a five-year role as Senior Policy Analysis Officer in the United States. Later in his career, Gary worked for the UN providing high-level training for government officials, and rounded out his diplomatic efforts in Zambia until his retirement in 1998. He has continued consultant work even in post-retirement life, serving UNDP in Kazakhstan, Armenia, Cambodia, Russia and Latvia. He credits Whitman for being his launch pad.
The 2020 Alumna of Merit, Deborah Kafoury '89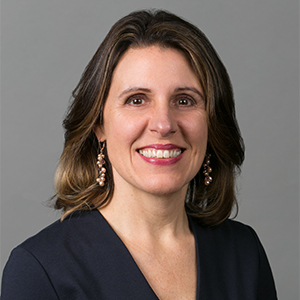 Multnomah County Chair Deborah Kafoury has long propelled innovative solutions to the region's most pressing issues. Since February 2020, she has led an unprecedented response to the COVID-19 pandemic, overseeing Oregon's largest county health department, declaring the state's first eviction moratorium and promoting measures that became statewide policy and public health initiatives.
She has spent more than a decade at Multnomah County working to end homelessness, economic disparities and gaps in the behavioral health system. Deborah spearheaded the nation's largest per capita investment in homelessness in a May 2020 ballot measure to fund critical homeless services and affordable housing. She co-founded the Joint Office for Homeless Services with the City of Portland, the region's first community-wide strategy for preventing and ending homelessness, which served more than 35,000 people last year.
In overseeing nearly $1 billion worth of new construction in Portland, including a new Central Courthouse and Health Department headquarters, she prioritized apprenticeship programs and contracting requirements that open the door for more women, people of color and veterans to pursue construction careers.
She's partnered with County employees to lead a sweeping workforce equity effort to change the organization's recruiting, hiring, retention and other practices to address systemic racism. She's also leveraged the County's legal might, suing Big Pharma over opioids and the state of Oregon over its climate crisis response.
Following her parents' civic careers (Stephen Kafoury '64 and Gretchen Miller Kafoury '63), Deborah began her public service in the Oregon House of Representatives. She was elected to the Multnomah County Commission in 2008, elected Multnomah County Chair in 2014 and re-elected in May 2018 for a second term. Deborah lives in southeast Portland with her husband, Nik Blosser, and their children, Alexander, Jacob and Anna.