Alumni Board Bios
Meet the members of the
Whitman College Alumni Board
Theatre major Aaron Blank '01, Vice President,has been an active Whitman alumnus in New York, where he works as a producer for Penguin Random House Audio. He has organized events and helped fellow Whitties connect with other alumni professionally. Blank was active in the Whitman Drama Club, worked with Off-Campus Studies and the Coalition Against Homophobia, and took part in several Harper Joy Theatre productions. He wanted to join the Alumni Board to help strengthen the northeast alumni community and to help future students have "the same opportunities that I had through Whitman."
---
Dennis McNair '67 grew up in Dayton, Wash. He earned a Biology degree from Whitman and Zoology MS and PhD from Southern Illinois Univ.-Carbondale. At Whitman he met his wife, Karen Jacobson '68. Dennis and Karen live in Pennsylvania where he taught physiology and ecology for 33 years at the University of Pittsburgh at Johnstown. Dennis retired from university teaching and administration in 2013 but still does research on dragonfly and damselfly ecology and distribution. He is currently a Trustee Emeritus of the Johnstown Symphony Orchestra and has sung with the JSO Chorus for 37 years. He's a founding member and past president of the Allegheny Plateau Audubon Society. He's served an associate class representative since the late '70s and co-chaired his class's 40th, 45th, and 50th reunions. "Whitman launched me on a rich and satisfying academic career and many of my dearest friendships began there. I hope I can serve future alumni so that they can profit from their Whitman Experience the way Karen and I have."
---
Emily Arneson '06 has Whitman, quite literally, in her blood: her grandparents, James '50 and Mary Null Boule '50, met and married at Whitman. Arneson was a Sociology major with a French minor and a member of Kappa Kappa Gamma. She studied abroad in Paris and worked in the bookstore all four years in college, including as its student manager. She has spent the last six years in her home town of Spokane with her daughters McKenzie, Addison and Avery.
Arneson earned her law degree from the University of Washington School of Law and, after seven years as an attorney in private practice, serves as the Community Ombudsman and Accessibility Officer for the Spokane Transit Authority. She serves on the board of the United Way Emerging Leaders Society and has served a variety of roles in the Junior League of Spokane as well as the Spokane Young Lawyers Division of the Spokane County Bar Association. Additionally, she is an associate class representative for the Annual Giving Office.
"I feel a responsibility to give back to Whitman, as it has given so much to me; serving on the Alumni Board would be an ideal way for me to support the College," Arneson says. "I believe that alumni are the strongest ambassadors of an institution, as the successes of the alumni reflect upon the quality of education provided by the school."
---
Laura Bales '89 credits her strong ties to Whitman alumni to the fact that she lived in numerous places across the U.S. and in Singapore; she made a point of making and maintaining those connections that helped her feel not quite so far from home. Now back stateside, Bales lives in the Tacoma area with her husband, Geoffrey Dugan, and sons Eli and Seth.
A Psychology major and member of Kappa Alpha Theta while at Whitman, Bales has held various roles - paid and volunteer - from college admissions, fundraising and grants writing, to managing digital and print communications. She has worked for Knox College, the MacArthur Foundation, Seattle Art Museum, Microsoft Asia Pacific's Citizenship team. She now serves as the Upper School Admissions Director at Annie Wright Schools in Tacoma.
Bales began her Whitman volunteering as a member of the Senior Committee and later served as a associate class representative. She chaired the Seattle Whitman College Alumni Club in the early 2000's, planning and marketing alumni events. In 2014, Bales co-chaired the Class of 1989's 25th Reunion Fundraising Committee (from Singapore), successfully raising more than any previous 25th reunion class. (FROM SINGAPORE!).
"Being on the Alumni Board provides an opportunity for me to give back to Whitman and engage a broader community in a much larger way than I have been able to contribute previously," says Bales.
---
Sarah Deming '10 recently completed her MBA at the Kellogg School of Management at Northwestern University and is starting as an Associate Brand Manager at Nestle Ice Cream in August 2017. Prior to graduate school, Sarah was working at Google in support operations. Originally from University Place, Wash., Deming majored in economics at Whitman, where she served as President of the Black Student Union, CEO of the Whitman Investment Club, Membership Chair of Kappa Kappa Gamma, as well as member of the Senior Fund Committee, the Career Consultant Network and the Admissions Committee, among others. Deming received helpful career advice from other Whitman alumni after she graduated, and hopes to give back to current Whitman students in her position on the Alumni Board.

Sarah resides in San Francisco, CA with her husband Philip Bernasek, an alum of Colgate University.
---
Matt Dittrich '12 is a startup founder and community organizer. Today Matt is building The Fort – a startup incubator and accelerator at Fortive (FTV). Previously Matt founded a consulting business, collaborating with startups in the AI, ML and XR spaces, as well as served on the investing team of Trilogy Partnership – while studying an MBA at Yale. Before business school Matt served as the Market Development Manager for nLIGHT (LASR), leading global efforts for the CEO including go-to-market, product marketing, sales and operations as well as corporate fundraising – contributing to an IPO.
After graduating from Whitman in 2012 Matt was a consultant at Bain & Company in London, UK, advising technology and private equity firms across four continents. At Whitman Matt was ASWC President, Representative to the Board of Trustees, a KWCW DJ, a Green Park Elementary Mentor, a TKE officer and a KKG "Hoot." Matt runs finances for his family wheat and wind farm in Dayton, WA and serves on a number of boards across the NW including the Whitman Alumni Board.
---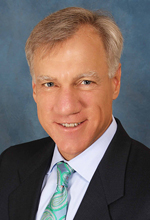 After graduating from Whitman as a history major, Thomas W. Henderson '83, obtained his law degree from the University of Denver and joined the Denver law firm now known as Burg Simpson, where Tom became a shareholder in 1994. Tom credits his acting classes with Jack Freimann and his speech class with Bob Withycombe for giving him the confidence to become the successful trial lawyer he is today, and credits all the papers he wrote as a history major for helping him develop the skills necessary for legal brief writing. It is these lifetime skills, learned at Whitman, that motivate Tom to always be looking for ways to "give back" to the school, including serving for many years as a class representative, and now joining the Alumni Board.

Tom was a member and officer of Beta Theta Pi while at Whitman, and also played on the tennis team, earning a varsity letter his senior year. Another Whittie, Beth Bright Snare '83, introduced Tom to her best friend Tracy (University of Colorado, Boulder, '83) while Tom was in law school in Denver, and they married in 1988. Their two boys, Tommy and Danny, chose to stay close to home and follow their mom's foot steps to Boulder, where Tommy is now a senior, and Danny a freshman. As a family, they love to travel, ski and hike in the Rockies.

Tom enjoys his work for Burg Simpson as a trial lawyer. Tom's work focusses on suing insurance companies for bad faith when they fail to pay the benefits owed under the policy. His firm has now grown to over 40 attorneys over 4 states, with the Colorado office in Englewood (a Denver suburb) remaining the home office. Burg Simpson focusses on representing inured persons in the fields of consumer rights, personal injury, construction defect, workers compensation and commercial litigation.

Tom is a director of the Arapahoe County Bar Association. Tom also is the co-chair of the Access to Justice Committee for the 18th Judicial District of Colorado, helping keep the courthouse doors open to litigants who cannot afford to pay for legal representation.

When not working, skiing or hiking with his family, Tom enjoys golf, as well as his weekly volleyball league with Craig Kelly '83. Tom also looks forward to the annual "boys weekend" ski trips with a group of Whitman buddies – where our minds tells us we're still back in our 20's in Walla Walla, but our bodies scream NO, you're in your 50's and you are not invincible!
---
Evan Jones '97, is a Business Development Territory Manager for United Educators Insurance Company, in which Whitman Trustee Janice Abraham is the President and CEO. Evan is originally from Cheverly, Maryland and was a Sociology major at Whitman, and was a two-year co-captain of the men's basketball team, a member of Tau Kappa Epsilon fraternity and the Black Student Union. After graduation, Evan served as Assistant Men's Basketball Coach, Admissions Officer and Director of the Intercultural Center at Whitman before moving back to the Washington DC area. Evan now resides in Pasadena, CA with his wife Adrienne Hale and is excited to give back to Whitman as a member of the Alumni Board.
---
Ellie Klein '10 currently resides in Seattle, Washington with her husband Nicholas, and works at the Bill and Melinda Gates Foundation where she evaluates the impact of K-12 Education investments in order to improve student outcomes. She previously lived in D.C. where she worked at the Government Accountability Office, the Brookings Institution and the Aspen Institute. At Whitman, Ellie was a Rhetoric and Film Studies major and an education minor. She was a member of Kappa Kappa Gamma and Hillel Shalom, Public Events Chair and a senator for ASWC, and an admissions tour guide. As an Alumni Board member, Ellie hopes bring generations of Whitties together and gather feedback on how to enhance alumni engagement.
---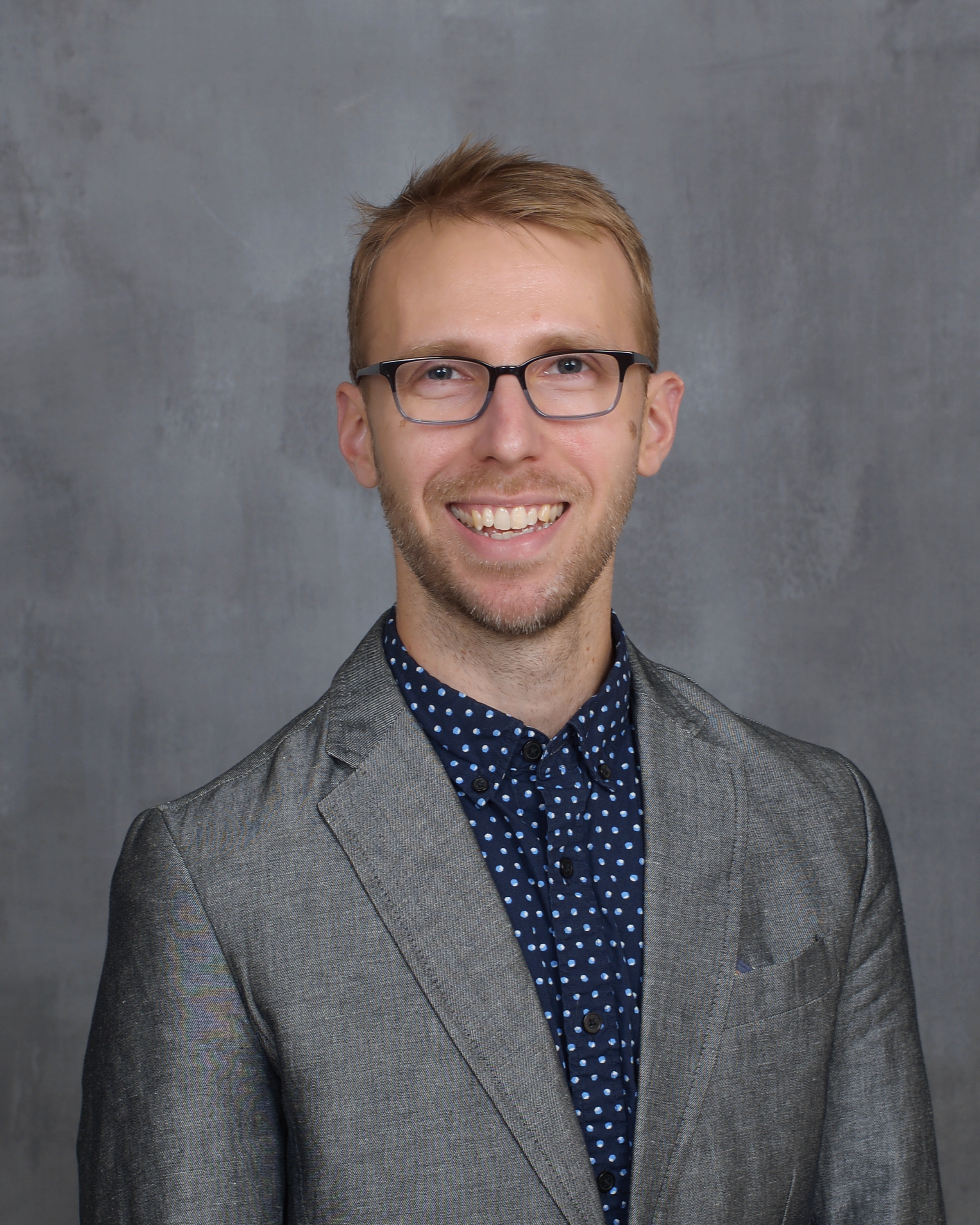 Since moving to Portland in 2006, Ben Kubany '05 has sought to bolster the local Whitman community, attending or organizing over 30 alumni events. Professionally he's led teams of designers and developers at interactive agency, Fashionbuddha, Portland's news weekly, Willamette Week, and software innovator, NAVEX Global. Currently he leads a team of web developers at enterprise WordPress agency, 10up. As a volunteer he's served on the boards of non-profits PDX Pop Now!, Willamette Light Brigade, and Young Audiences of Oregon and Southwest Washington. Beyond his Politics major, Ben credits study abroad, ASWC, KWCW, and ballet, for helping shape his personal and professional story. Savoring freshly imported breakfast tacos, celebrating anyone's wedding, and serenading grandparents with oldies at cruise ship karaoke are a few of his most cherished pastimes. His mission on the alumni board is to reinforce the cross-generational value of the Whitman experience.
---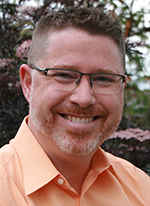 Russ Oliver '93 manages the Cloud Services project management team at Concur, a Bellevue, WA cloud software company, where he works with four other Whitman alumni. An Iraq War veteran, he retired from the US Navy Reserve after a 21 year career in Navy Intelligence. While a student at Whitman, he pursued a Psychology major with a minor in Music, performed with the Whitman Sampler barbershop quartet and other choral ensembles at the College, and was a fixture of the Yellow Jacket student escort service with Campus Security. He married his college sweetheart Amy Raschella '92, and they have two fantastic boys and a home in Bothell, WA. A long term volunteer with the College, he's been an associate class representative for over 8 years, a Whitties Helping Whitties volunteer in Seattle, and serves his community as a member of the Rotary Club of Bellevue, and as a member of a local Sons of the American Revolution chapter. He is excited by the opportunity to bring alumni and the College closer together, by sharing feedback and encouraging more programs like the recent Whitman Connect "Why Computer Science in the Liberal Arts?" series.
---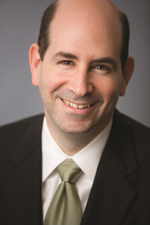 A history major, Greg Saliba '90 is now President of Taurus Capital Management in Portland. As a student, Saliba was a Phi Delta Theta member, played intramural sports and worked with ASWC. More recently, Greg married Jenn in 2010 and they now have three awesome kids: Sophia (3) and her twin brothers Bennett and Marcus (19 months), who keep them happy and occupied.
---
Debi Aucutt Toews '76 will be retiring at the end of 2016 as an attorney and as partner at Willis &Toews, PLLC. She has had good fortune to live in Walla Walla all but two years since her graduation. Those two years were spent teaching in a secondary school in northeastern Kenya with husband James, '78.

Toews is an avid bicyclist, and is the "Team Mom" for the Whitman Cycling Team, traveling with the team to races throughout the Northwest and to the National Championships in May.

She has testified in the Washington state legislature on several occasions on behalf of bicycle safety legislation, including the 2005 "Safe Passing Law," requiring motorists to pass bicyclists, pedestrians and equestrians at a safe distance. In 2005, Debi won the Washington State Susie Stephens Award for Bicycle Advocacy on behalf of her successful efforts to get the Safe Passing Law passed in Washington State. In 2006, Debi won a "Hometown Hero" award from the Blue Mountain Chapter of the Red Cross for her work in Public Safety.

She is currently helping to organize her 40th Reunion for September, and wondering how the number of years since she graduated became such a large number. Toews earned an English major at Whitman.

A first generation college student in her family, the Whitman Experience helped shape her into the person that she is today. She is looking forward to serving the Whitman Community in a new way through the Alumni Board.
---