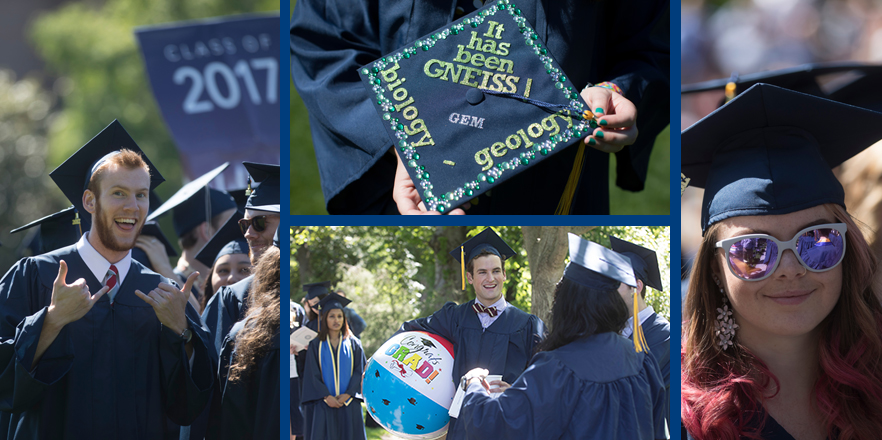 Welcome to the Whitman College Alumni Association!
As a graduate of Whitman College, you are automatically a member of this prestigious group. We hope you'll take advantage of the many programs and services Whitman continues to offer its alumni, which are outlined below.
A letter from your Alumni Board President Mary Deming Barber '78
So…what's in it for me? Benefits for Young Alumni
Stay Connected
Get Involved
Whitman College Annual Fund
For many students, the Senior Fund is the first opportunity to make a philanthropic gift in support of future generations of Whitties. The Class of 2017 reached a 47% participation rate and raised over $10,000 for the Senior Class Scholarship Endowment. In the coming years, your classmates will ask you and fellow alumni to support the tradition of providing a quality education for students -- just as alumni contributed during your time at Whitman.
As you begin your career or move on to graduate school, your participation is more important than the amount of your gift. Your gift of even $5 or $10 is like voting on Election Day. A single vote may seem insignificant but it's the collective votes that make a difference. When everyone gives to the Annual Fund, it's a vote of support for Whitman College. Our alumni have always been strong supporters and we need YOU to continue that tradition. Please support the Whitman College Annual Fund in one of three ways:
Give online at www.whitman.edu/give.
Call (509) 527-5189 to make your gift with a credit or debit card.
Set up a recurring gift – just $10 a month quickly adds up to $120! Make monthly or quarterly contributions via credit card at www.whitman.edu/give or make automatic transfers from your savings or checking account.
Contact Us
Alumni Relations Staff - Nancy Mitchell, Jason Arp '94, Jennifer Northam '91, and Jaimee Maurer
We're here to serve you! Feel free to contact us at alumni@whitman.edu or (509) 527-5167 whenever we can be of assistance.