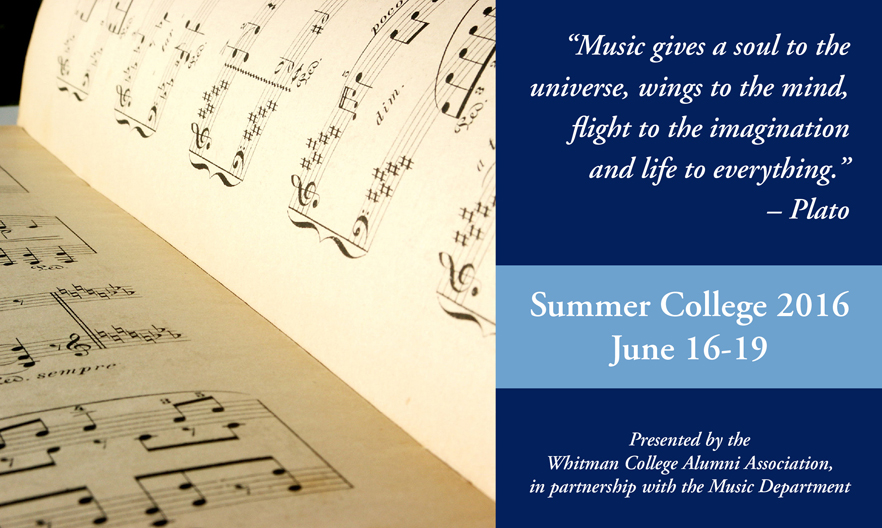 Summer College • June 16-19, 2016
Join alumni, parents and friends for a weekend of learning and unforgettable experiences as we explore the world of music from a liberal arts perspective.
The Alumni Office has partnered with the Whitman College Music Department and Walla Walla Chamber Music Festival to bring you a weekend of musical exploration. Summer College features intellectually challenging classes, lively discussions and afternoon labs for musicians and music lovers alike. All alumni, parents and friends of Whitman College are invited to attend.
The weekend kicks off on Thursday evening with a reception at Baker Center, home of the Whitman College Alumni Association, followed by opening remarks by President Kathleen Murray and Susan Pickett, Catharine Chism Professor of Music Theory and Violin and Department Chair. Morning lectures and hands-on learning experiences combined with optional afternoon labs, a special Saturday night dinner and a tribute to the Beatles by the talented members of the Music Department faculty round out the schedule.
See the full schedule of classes, presenters, optional activities and meals HERE.
Register for Summer College ONLINE.
Summer College Registration Form PDF