Class of 1976 35th Reunion, Spring 2010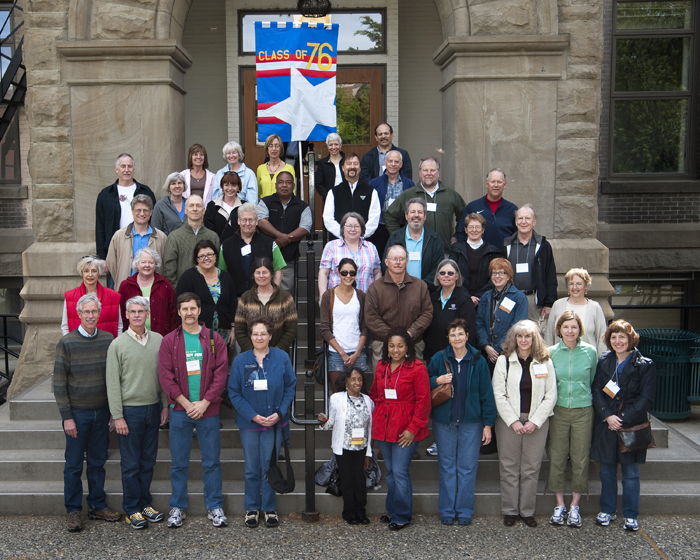 Class of 1976
35th Reunion - Spring 2010

Download the high resolution photo.
(Right click or option-click the link and choose "Save As..." to download this file.)


Row 1: Dean Lynch, Michael Flannery, Dana Caldart, Elena Louise Richmond, Carla Brinkley, Tiffany Brinkley, Donna Perry Jones, Deborah Tripp Beers, Joan Elgee, Vikki Canfield Rousso.
Row 2: Jeri Robinson Smith, Katrina Koontz Powell, Susan Fleming, Ellen Harbold Ostheller '77, Morgan Wynne '10 (daughter of the late Mike Wynne), David Jones, Anna Medairy Elefant, Mary Ann Ritchey Darby, Nancy Strother Andrews.
Row 3: Mark Powell, Peter Williams, Ed Fleming, Marjorie Schaer Gray, John Gray, Mindy Brown Ferris, John Ferris.
Row 4: John Murray '74, Candace Franks Murray, Tricia Walsh-Coughlan, Gilbert Campbell, Kurt Casad, Curtis Brownell, Mike Ricketts, Mark Sconyers.
Row 5: Georgia Malwitz O'Flaherty, Sheila Lake Hair, Susan Dahlberg, Marty Kraemer Urman, Bill Bettencourt.