2020 Celebration Accommodations & Basic Information
Charter Bus Service

Grape Line offers three round trips daily between Walla Walla and Pasco. If you are flying into Pasco, Grape Line will pick you up and drop you at the transit station at 4th & Main in downtown Walla Walla. View the Grape Line schedule.
Taxi Service
Taxi Services in Walla Walla
A-1 Taxi - 509-529-2525
ABC Taxi - 509-529-7726
A Plus Taxi - 509-386-7388
Uber - https://www.uber.com/ride/
The local offices of these rental companies may have special Whitman College rates available.
Rental Cars


Budget/Avis Rent-A-Car (509) 525-8811 (https://www.budget.com/en/locations/find-a-location) (https://www.avis.com/en/locations/us/wa/walla-walla/alw)

Enterprise Car Rentals (509) 529-1988 (www.enterprise.com)




Hertz Rent-A-Car (509) 522-3321 (https://www.hertz.com/rentacar/location/unitedstates/washington/wallawalla/alwt04)
More information will be available in the spring
Rooms have been blocked for the 2020 Celebration at the Marcus Whitman Hotel, when you call a hotel, identify yourself as a Whitman alumna/alumnus attending Whitman 2020 Celebration to book a room in the block. Once the block is full you are responsible for finding your own accommodations. Unreserved rooms will be released on May 24, 2021 for the celebration. Go to Visit Walla Walla's lodging page for a list of motels and B&Bs in the area.
Traveling with your pup? Keep in mind that only registered service dogs are allowed at Reunion events. Here is one convenient local dog care service:

Haute Dog Pet Resort
1177 Abadie Street 509-525-1312 - www.HauteDogPetResort.com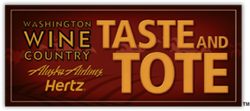 Alaska Airlines makes it easy. Stop worrying if the bottles of wine you packed with your favorite sweater will make it all the way home. Pack your wine and send it home in style. Visit the official Taste & Tote website to learn all of the details. Many Walla Walla wineries have shipping boxes available for purchase for a nominal fee.