Class of 2020 Celebration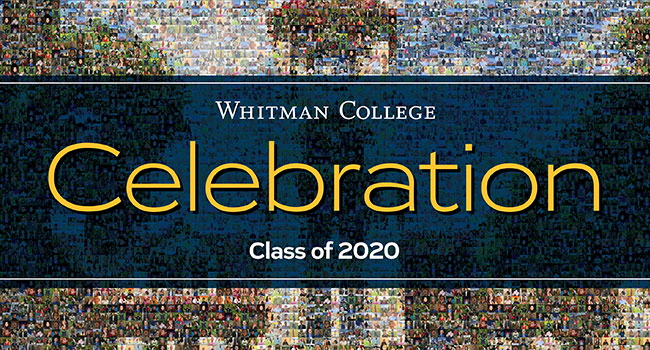 Welcome to the Class of 2020 celebration page!
June 24-26, 2022
The focus of this year's celebration is financial affordability and fun so that as many of our fellow Class of 2020 alumni can show up and have a great time.
This will be a weekend where we can celebrate each other and our accomplishment of graduating during a challenging time for our country and our world. Please note that it will not be a recreation of Commencement and this weekend will be for us, not families.

Alumni from the Class of 2020 have been doing important work all over the country and world since graduating: engaging in our first jobs out of college or looking for one during an economic downturn, participating in activism for the Black Lives Matter movement, encouraging political engagement and civic responsibility and persevering through the pandemic.

Let's take a weekend to celebrate our four years at Whitman and all our memories and accomplishments!

The weekend schedule and registration will be released next spring but please RSVP now to indicate your attendance. Just use the button below. We hope to see many of you on campus next summer summer!

Isaiah Banta, Kimberly Taylor, Samarah Uribe, Grant Gallaher

If you want to help with planning or just have an idea you want to share, you can email me at bantaib@whitman.edu.
Coming Soon!
Your schedule of exciting events is coming soon!
Contact Information
Jason Arp
Find a Friend with Whitman Connect
Want to find your roommate, make plans with your friends to attend the reunion, or do some networking? Whitman Connect can help!
Volunteer Opportunities
There are many opportunities to share your time and talents with Whitman. Find out about volunteer opportunities.