Events
---
Float the Wild and Scenic Wallowa and Grande Ronde Rivers • Eastern Oregon

July 17-19, 2017 • Wallowa and Grande Ronde Rivers of Eastern Oregon

Assistant Professor of Geology Nick Bader will share the geologic history of the region at camp each night and point out areas of interest along the float. The trip will be led by Grant Richie '03 and his team of experienced guides from Richie Outfitters. Noted Walla Walla chef Andrae Bopp from Andrae's Kitchen will create gourmet meals from the camp kitchen and Jared Burns '03 of RevelryVintners will bring along his wines to pair with the menu.

Read more and RSVP online

Whitman Movie Night in the Park • Chicago, IL

July 18, 2017 • Millennium Park

Join Whitman alumni, parents, and friends for a screening of La La Land at the Millennium Park Summer Film Series. Bring your whole family out for this fun community event! Lauren Schneider '10 will meet the group on the southwest corner of the Great Lawn where you will be welcome to spread out, connect with old friends, and make new ones.

Read more and RSVP online

Whitman in Ashland - Oregon Shakespeare Festival • Ashland, OR

August 4-6, 2017 • Oregon Shakespeare Festival

Alumni, parents and friends are invited to join Theresa DiPasquale, the Gregory M. Cowan Professor of English Language and Literature for a weekend at the Oregon Shakespeare Festival. Join us in beautiful Ashland, Oregon for theater, dinner and post-play discussions led by Professor Theresa DiPasquale which will enrich the experience.

Read more and RSVP online
More Events
Whitman Connect
Whitman Connect is Whitman's online community, where you can find your friends and classmates and network with fellow Whitties.
Alumna recognized at International Women's Day celebration in Olympia
Bao-Tram Do '13 was honored at a Center for Women & Democracy gala in the Governor's Mansion in Olympia to mark International Women's Day.
Read more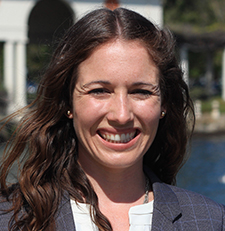 Lisa Curtis '10, 2016 Pete Reid Young Alumni Award
Lisa Curtis '10 is the founder and CEO of Kuli Kuli, Inc. She began working on Kuli Kuli while serving as a Peace Corps volunteer in Niger, West Africa. Working at the village's health center, she had first-hand exposure to the nutritional challenges people face in western Africa and discovered that the moringa plant could help to address some of those challenges.
Pete Reid Award for Young Alumni
Give to Whitman
Gifts from alumni, parents, and friends are integral to the financial strength of Whitman College, improving the overall quality of the liberal arts education we provide.
Make an online gift now
Make Connections
The Student Engagement Center works to connect students and alumni to the communities and experiences that help them cultivate their futures. Staff and resources of the SEC are available to assist young and established alumni as well as current students.
Student Engagement Center