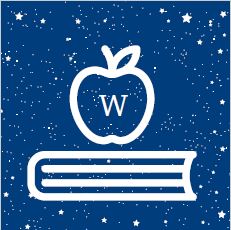 Library and information science is an extremely diverse field with professionals working not just in academic, school, public, and corporate libraries, but also in many other fields. Interested Whitman students may find themselves in a computer science class learning about database management and programming or in an art history class doing hands-on research in our archives.
Following an internship with the Museum of the Oregon Territory, James McKinney '18, said:
"There is still quite a lot of planning and work to do, and the museum will never be 'done' evolving, but it has been a pleasure and a great learning experience for me help MOOT's efforts to make the Northwest's history relevant to the people living in it."
There are many clubs on campus that will allow you to explore your interests, stretch your skills, and make an impact in an area about which you're passionate. Contact the ASWC Club Director at aswc_clubdir@whitman.edu to learn more about current clubs or start your own.
Computer Science Club
Through meetings, workshops, hackathons, films, and other events, this club promotes coding and computer science in the Whitman community.
Library Advisory Committee
The student appointed to this committee serves until graduation and makes policy recommendations regarding Penrose Library, archives, and collections.
Whitman Yearbook
The Whitman Yearbook is a campus media organization funded by ASWC which chronicles each academic year on campus. The student staff photographs events and solicits submissions to compile a visually literate yearbook.
Community involvement helps students understand a broad range of issues and is becoming increasingly important in the eyes of many employers. For more ways to connect with local organizations, contact the Student Engagement Center in Reid Campus Center.
Friends of the Library
Members of the Friends of the Library volunteer their time at special events at the Walla Walla Public Library.
Story Time Project
Story Time volunteers travel to classrooms and daycares throughout Walla Walla to read stories to children each week. Bilingual volunteers, especially those fluent in Spanish, are welcome.
General
Students can work alongside experts in Penrose Library (which is open 24/7) or as student staff for WCTS, Whitman's computer and information technology services.
To learn more about working on campus, visit the Student Employment page. We have general job search resources here. For employers committed to diversity and opportunities for minorities, visit workplacediversity.com, nemnet.com, and blackcollegian.com.
Industry Job Boards
Fellowships and grants afford many students the opportunity to continue their learning beyond graduation in high-impact programs. For more information, please contact the Office of Fellowships and Grants in Reid Campus Center.
Beinecke Scholarship Program
The Beinecke Scholarship Program honors juniors that plan to enter master's or doctoral program focusing on the arts, humanities, or social sciences. It strives to encourage motivated students to pursue a selection of a graduate course of study by awarding them $34,000 to supplement support from the graduate school. Schools that participate in the Beinecke Scholarship Program are allowed to make one nomination per year and applicants must have a documented history of need-based financial aid while they were in undergraduate school.
Fulbright U.S. Student Program (academic)
The Fulbright U.S. Student Program grants motivated students an individually designed study/research or an English teaching assistantship in a single country. It also facilitates a cultural exchange because the scholars will be engaging in direct interaction within the classroom, field, home, and in daily tasks that allow for students to gain an appreciation of other viewpoints, beliefs, customs, and approaches to daily life within an atmosphere of openness, academic integrity, and intellectual freedom.
Truman Scholarship
The Harry S. Truman Scholarship Foundation awards a merit-based scholarship to college students who are going to pursue a pursue a career in government or elsewhere in public service. The Truman Scholars will receive up to $30,000 that can go towards graduate or professional school, participating in leadership development activities and will provide special opportunities for internship and employment within the federal government. Scholars are also required to work in the public service sector for three of the seven years that precede the funded graduate degree program, and those who fail to do so or lack proof of employment will be required to pay back any funds received along with interest.
Internships and on-campus employment are excellent for accumulating work experience, developing your narrative, and broadening your network. Note that the list below is not comprehensive. Check sites such as vault.com and internships.com for more opportunities.
To see what Library & Information Sciences internships Whitman students have held in the past, check out the Whitman Internship Database and search "Library & Information Sciences" or "Education".
Studying away from campus is a fantastic way to learn more about the world, as well as an excellent experience upon which you'll draw throughout your academic and professional career. For more information, contact Off-Campus Studies in Memorial.
Many study abroad programs include access to a public library. Look for programs with personalized internship opportunities (such as IES Granada) to specifically gain library/information services experience.
Here are some possible post-graduate degrees pursued by people in library and information sciences. Contact the SEC for additional information.
Master of Library and Information Science
Ph.D. in Library Science
Doctorate in Information Studies
Alumni in the Field
Log in to LinkedIn or Whitman Connect to learn about Whitman alumni with jobs in library and information science.
Potential Job Titles
Archivist
Competitive Intelligence Analyst
Corporate Librarian
Information Architect
Knowledge Manager
Law Librarian
Library Director
Medical Librarian
Metadata Librarian
Public Librarian
Reference Librarian
School Librarian