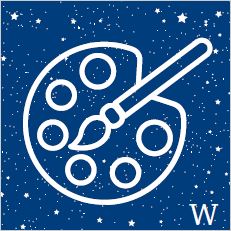 While the game industry tends to focus more on technical skills like programming and computer generated imaging, the ability to think critically, understand social and historical constructs, and incorporate them into industry and design standards is the unique background that a Whitman education provides. Whether considering the relationship between industry, user, and content, understanding the ethics of specific genres, or the studying the ways that games have evolved, Whitman's broad curriculum offers a variety of perspectives from which to understand the field.
There are many clubs on campus that will allow you to explore your interests, stretch your skills and make an impact in an area about which you're passionate. Contact the ASWC Club Director at aswc_clubdir@whitman.edu to learn more about current clubs or start your own.
Anime Club
Anime Club meets weekly to watch new and classic anime series and discuss the interaction of Japanese and American cultures. It also hosts a marathon during October Break and plans a trip to Sakura-Con in Seattle each spring.
blue moon
blue moon is a student-staffed annual art and literary magazine funded by ASWC that features outstanding art, prose, poetry, and digital media from the Whitman community.
Computer Science Club
Through meetings, workshops, hackathons, films, and other events, this club promotes coding and computer science in the Whitman community.
quarterlife
quarterlife is a student-run literary magazine funded by ASWC. Four times a year the staff solicits submissions based on a theme and then compiles and prints the issue.
Student Technology Advisory Committee (STAC)
Three appointed students make policy recommendations regarding campus technology services and work with WCTS staff.
Tabletop Games
A group for people who enjoy board games, card games, RPGs, and more.
Trap Shooting Club
Trap Shooting Club aims to teach students gun safety and proper shotgun shooting technique, having fun through hands-on firearm education.
Whitman Action Games
Whitman Action Games provides entertaining diversions from the daily routine of campus life. This club organizes weeklong games of Humans vs. Zombies as well as single-day "missions" throughout the semester.
Video Game Club
A group for video game enthusiasts to convene.
Whitman Yearbook
The Whitman yearbook, a campus media organization funded by ASWC, chronicles each academic year on campus. The student staff photographs events and solicits submissions to compile a visually literate yearbook.
Community involvement helps students understand a broad range of issues and is becoming increasingly important in the eyes of many employers. For more ways to connect with local organizations, contact the Student Engagement Center in Reid Campus Center.
Fellowships and grants afford many students the opportunity to continue their learning beyond graduation in high-impact programs. For more information, please contact the Office of Fellowships and Grants in Reid Campus Center.
The American-Scandinavian Foundation offers yearlong fellowships and one-to-three month grants to individuals to pursue research or study in one or more Scandinavian countries. Awards are made in all fields, so applications to the visual arts, music, film, dance, creative writing and translation are welcome.
The Beinecke Scholarship Program seeks to encourage and enable highly motivated students to pursue opportunities available to them and to be courageous in the selection of a graduate course of study. Eligibility is limited to students planning to attend graduate school in the arts, humanities and social sciences.
Independent study or master's degree in visual or performing arts in Germany.
DeKarman Fellowship
The DeKarman Fellowship is open to U.S. and international students currently enrolled in a university or college in the United States. Only candidates for a Ph.D. who will defend their dissertation by June 2020 and undergraduates entering their senior year are eligible for consideration. Special consideration will be given to applicants in the humanities. Study must be carried out in the United States, and all funds must be expended in the country.
The Thomas J. Watson Fellowship program offers college graduates of unusual promise a year of independent, purposeful exploration and travel outside of the United States to enhance their capacity for resourcefulness, imagination, openness, and leadership, and to foster humane and effective participation in the world community.
Internships and on-campus employment are excellent for accumulating work experience, developing your narrative, and broadening your network. Note that the list below is not comprehensive. Check sites such as vault.com and internships.com for more opportunities.
To see what Game Design internships Whitman students have held in the past, check out the Whitman Internship Database and search "Game Design" or "Arts & Communication".
Studying away from campus is a fantastic way to learn more about the world, as well as an excellent experience upon which you'll draw throughout your academic and professional career. For more information, contact Off-Campus Studies in Memorial.
Budapest Semesters in Mathematics (BSM)
Through the Budapest Semesters in Mathematics program, students learn mathematics from leading Hungarian scholars in English. Hungary has a long tradition of excellence in mathematics education. The instructors of Budapest Semesters in Mathematics are members of the three institutions in Budapest known for having educated more than half of Hungary's highly acclaimed mathematicians. The school is near the center of historic Budapest, classes are small, living costs are modest, and all courses are taught in English.
DIS: Copenhagen
In the DIS Copenhagen program, students can take a variety of courses in English while experiencing immersion in Copenhagen, Denmark. This program provides students with an academically challenging environment where students can take over 200 elective course that are all taught in English. There are several cultural engagements opportunities like course-integrated study tours, DIScovery Trips, and housing.
University of Otago
Whitman students may enroll directly at the University of Otago in Dunedin, New Zealand, as visiting students, through an agreement with Whitman college. The University has 19,000 students, offers a broad range of courses, and is particularly appealing to students of biology, geology, and environmental studies because of the unusual geologic features of the South Island and the rare flora and fauna of the area. The city of Dunedin is a "university town" of about 120,000 inhabitants and the University is conveniently located near downtown bookstores, shops, and cafes.
IFSA Butler: Glasgow School of Art
Through the Institute for Study Abroad at Butler University, Whitman students may enroll in the Glasgow School of Art in Glasgow, Scotland. Glasgow is a vibrant city with a population of 650,000. It is home to the national Scottish companies of ballet, opera, orchestra and chorus. It offers two repertory theaters, the Glasgow Film Theater, galleries, and museums. Serious studio art students who attend the Glasgow School of Art can expect to spend 30-35 hours a week in the studio working on independent projects under faculty supervision.
Here are some possible post-graduate degrees pursued by people in game design. Contact the SEC for additional information.
Master of Fine Arts (MFA) in Computer Animation
Master's Degree in Animation
Potential Job Titles
2D Game Artist
Creative Director
Concept Artist
Data Scientist
Digital Design Manager
Game Designer
Marketing Director
Multimedia Manager
Software Engineer
Video Compositor
Web/Mobile Application Developer