America Reads/America Counts
Program Description
This program enhances primary- and secondary-level reading and math skills of children in Walla Walla while providing Whitman College students (especially those who qualify for work study) the opportunity to give back to their community, gain work experience, and earn money. America Reads/America Counts interns are funded through the Federal and Washington State Work Study programs and coordinated by the Student Engagement Center. Participation is subject to funding; the Student Engagement Center aims to support 20-30 interns per semester.
Testimonial
"I had the pleasure and privilege of working as an ARAC intern for all four of my years at Whitman. [...] The ARAC internship program was so much more than a job for me. In my first year as an ARAC intern I decided that I wanted to pursue education as a career. In subsequent years I took on new responsibilities as a teaching intern, developed lasting relationships with students and teachers, used my Spanish in dual immersion classrooms, and was excited and inspired to go to work every day. I often found myself struggling to leave when my hours were done because I felt so welcomed and valuable in my school's community."
- Catherine Bayer '16
Program Requirements
To receive payment for participation in America Reads/America Counts, Whitman students must be eligible for Federal or Washington State Work Study Aid. Hours worked cannot exceed a student's work study allowance. Whitman interns must be directly engaged in work to enhance the reading and math skills of local primary school students through one-on-one or small group interaction.
Tutors must work an average of 5-8 hours per week. They will be paid an hourly wage, which may not be lower than the Washington State Minimum Wage. Interns must sign in and out on a site-specific timesheet that will be scanned and emailed to Marisol Beccerra at becerrm@whitman.edu or faxed to 509-527-5934 by the 5th of each month. Interns are expected to conduct themselves professionally and serve as role models for Walla Walla students.
How to Apply
Position Responsibilities
Interns will provide one-to-one and/or small group instruction for school age children in the Walla Walla area to increase language proficiency and improve mathematical skills. Interns will report to the Outreach Coordinator of the Student Engagement Center. Each school has a site coordinator to assist interns with scheduling and school familiarity.
Qualifications
Eligible for federal work-study funding as determined by the Whitman College Financial Aid Office. Please confirm your eligibility before applying.
Interest in working with children; previous experience is preferred.
Clearance from the Washington State Patrol.
Interns must attend an orientation and training session before beginning work.
Available to work during the school hours of 9 AM to 3 PM Monday through Friday.
Applicants who can work 5-8 hours per week will be given preference.
We especially welcome applications from members of historically underrepresented minority groups, persons with disabilities, and others who would bring additional dimensions to the cohort of interns.
Applications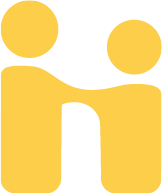 Applications, along with a resume and cover letter, are due each semester on a rolling basis. Email arac@whitman.edu to inquire about and/or apply for open positions and check Handshake for the job listing toward the beginning of the academic year.