Whitman Connect Alumni Database
Using Whitman Connect:
As of February 2015 students have access to a massive datebase of 16,000 Whitman alumni. To access the database, current students must first fill out this Whitman Connect Code of Conduct.
Whitman alumni want to help current students learn more about the professional world. Connecting with these alumni can help students find new opportunities and create a network of industry professionals. Alumni can be searched and filtered by location, job title, occupation, college major, greek affiliation, and more.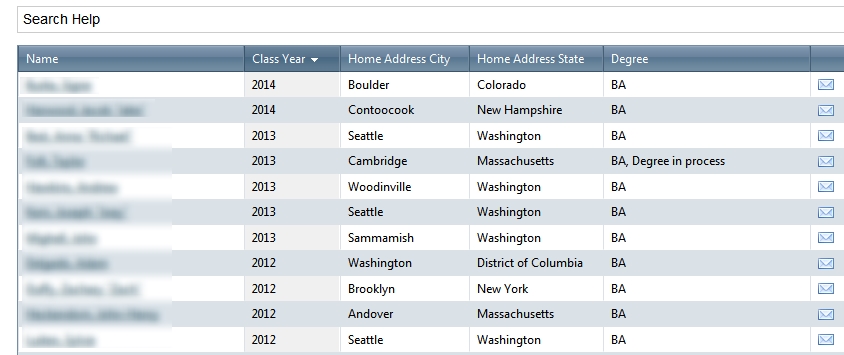 Why do I need to sign a code of conduct?
Access to Whitman Connect is a privilege. Students are only permitted to use the system for personal career networking, and it is important to maintain standards of professionalism for sustainable use.
Related Resources
Don't know where to start? Try reading some tips about Making and Using Your Network.