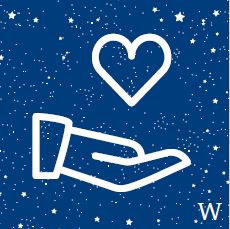 People in the business of serving others appreciate the small and significant ways in which they're able to impact people's lives. Students drawn to this type of career are usually good communicators and have a strong desire to help others. Volunteer work and courses in psychology, sociology, gender studies, religion, and philosophy could all lend themselves to preparing for this field.
Following a summer internship with the Burma Humanitarian Mission fundraising for and assisting organizations that help displaced peoples of Burma, Kari Hampson '17 said:
"My internship with Burma Humanitarian Mission helped me engage in cross-cultural interaction and international aid. I'm glad I had this internship, as it helped me realize interest that I had access to community healthcare, and the foundations that a community needs in order to foster good health, such as youth education, clean water, and conflict-free areas. My internship helped me academically by realizing the need and use for the liberal arts, in order to think in interdisciplinary ways to try to combat humanitarian crises."
There are many clubs on campus that will allow you to explore your interests, stretch your skills, and make an impact in an area about which you're passionate. Contact the ASWC Club Director at aswc_clubdir@whitman.edu to learn more about current clubs or start your own.
All Students for Consent (ASC)
All Students for Consent helps the community support survivors of sexual violence and combat rape culture through education.
Community Service House (The "Coop")
Residents of this interest house promote volunteerism and complete at least 30 hours of community service each semester. Up to seven students and one resident assistant can occupy the Community Service House.
Council on Student Affairs
Five students (and at least two alternates) work as a disciplinary body to make rulings on student infractions of school policy.
Diversity Governing Board
Two students sit on the Diversity Governing Board, where they engage in frank discussions about creating a learning environment that attracts and embraces a more diverse community. These students represent their peers in meetings with the Whitman College Board of Trustees.
Enrollment Governing Board
Two students sit on the Enrollment Governing Board and work with the Office of Admission to develop ideology, improve the admission process, increase retention, and evaluate financial aid systems. These students represent their peers in meetings with the Whitman College Board of Trustees.
Feminists Advocating Change and Empowerment (FACE)
FACE supports marginalized groups and advocates for a feminism that includes people of various backgrounds, genders, races, etc., rather than limiting their efforts to a particular "kind" of woman.
GlobeMed
A chapter of the national non-profit, GlobeMed at Whitman educates the community about issues of global public health through discussions, events, films, and a close relationship with Burma Humanitarian Mission (BHM). BHM supports grassroots education, community-based backpack medics, and refugee collaboration projects in Burma.
Health Center Advisory Committee
Three students work as a liaison between the Welty Health Center and the student body, advising the Health Center on program and policy changes and students on service availability.
Multi-Ethnic Center for Cultural Affairs (MECCA)
The MECCA houses up to four students and one resident assistant who host race discussions, international potlucks, current events forums, and other events that celebrate and promote different cultures.
Peer Listeners
Affiliated with the Counseling Center, this program fosters emotional well-being on campus by providing students with a safe space to discuss any issue with a peer.
Planned Parenthood Generation Action
This group educates the community about reproductive health and rights, providing a safe space to learn about healthy, enjoyable, and empowering ways to approach sex.
Power & Privilege
The P&P Operations Sub-Committee includes a Volunteer Coordinator who organizes hundreds of students for this day of presentations, discussions and workshops about the hierarchies of power and the intersections of identity.
Story Time Project
Story Time volunteers travel to classrooms and day cares throughout Walla Walla to read stories to children each week. Bilingual volunteers, especially those fluent in Spanish, are welcome.
Student Life Committee
Six students serve 2-year terms and address non-academic or non-disciplinary matters relating to student life, often by recommending policy changes.
Student Life Governing Board
Two students sit on the Student Life Governing Board, where they work with the dean of students, provost, faculty, and president of the college to address the quality of life on campus. These students represent their peers in meetings with the Whitman College Board of Trustees.
Whitman Events Board (WEB)
WEB is a volunteer-driven student committee funded by ASWC which plans a variety of campus-wide events. The WEB Campus Relations Coordinator manages student engagement efforts and increases campus awareness.
Thrive
This club addresses mental health issues, educating the community and welcoming anyone who seeks information about how to help themselves or support loved ones.
Community involvement helps students understand a broad range of issues and is becoming increasingly important in the eyes of many employers. For more ways to connect with local organizations, contact the Student Engagement Center in Reid.
Adopt-A-Grandparent
This program pairs Whitman students with residents at the nearby Odd Fellows senior home. Volunteers visit their adopted grandparents each week to tell stories, play games, listen to music, read books, and craft together.
BMAC exists so that low-income people in Walla Walla, Columbia, and Garfield counties are able to meet their essential needs. Their goals are that low-income people are employable, are food-secure, have affordable and safe housing, and have access to resources for protection of their rights and privileges. Further, they strive for public policy to address the needs of the low-income population.
Blue Mountain Heart to Heart works to promote public health and increase wellness among our community members with advocacy, education, harm reduction, and support for individuals across a spectrum of chronic conditions, with a special emphasis on HIV prevention and care.
Buddy Program
The Buddy Program connects students with intellectually or developmentally disabled adults in Walla Walla. Students meet with their community buddies twice a month for various activities, including dances, movie nights, crafts, bowling, and more.
The Christian Aid Center offers hope and restoration to the poor and homeless in the community by providing food, shelter, spiritual guidance, and case management. Volunteers help with meal preparation and service, childcare, van driving, home upkeep, and other aid.
Classroom Connections
These tutors volunteer in Walla Walla high school classrooms to model self-confidence, foster academic commitment, strong study skills, and planning for college.
Eye to Eye
Eye to Eye connects fourth and fifth graders from Walla Walla public schools with Whitman students with learning disabilities. Each week, the pairs create art projects that instill confidence and self-advocacy skills in the elementary students.
Friends of Children of Walla Walla
This organization recruits adult friends (mentors) to spend at least one hour a week with a local child (6-18 years old) either during school lunch or outside of class.
Green Park Elementary Bilingual Program
Once a week students tutor children at Green Park Elementary School as they transition from learning only in Spanish to learning in English. Volunteers must be able to teach various subjects in Spanish, including math, reading, writing, and science.
Helpline serves as the front door to help for poor and homeless individuals and families in Walla Walla County. Their job is to connect people struggling to meet basic needs with the community resources needed to achieve stability. Trained, caring staff and volunteers meet with clients to assess needs and screen for eligibility of available local resources. They provide direct assistance with a variety of essential needs, and when appropriate make referrals to a wide network of local social service agencies.
This organization seeks to provide exceptional reproductive and complementary health care services, honest education, and fearless advocacy for all.
SCORE Trips
Summer Community OutReach trips allow students to explore Walla Walla before classes start through work with great nonprofits and community organizations in town. The excursions are student-led, pre-orientation service trips for incoming Whitman students. These trips allow new students to participate in community service projects in Walla Walla and get to know their fellow peers through hard work and lots of fun. SCORE participants volunteer at a primary service project each day and go on field trips to non-profits to gain an understanding of the social issues that affect our community.
Whitman Mentor Program
Whitman students join their mentee, a local elementary student, at recess once a week to build a healthy relationship and have fun.
This program trains students to teach about the 1960s civil rights movement in local schools. Using curricula developed by the Walla Walla Public School District and the Southern Poverty Law Center, WTTM increases tolerance and anti-discrimination education.
Walla Walla Community Hospice provides end-of-life comfort care, family support, and grief and bereavement support in the communities we serve. Patient support volunteers assist staff in meeting the needs of our patients and their families. The volunteer's role is generally that of a listener, but they may also spend time visiting, reading to the patient, playing music or singing, writing letters, light housekeeping, or meal preparation for the patient.
Walla Walla Housing Authority
WWHA aims to create housing choices and energize neighborhoods, focusing on providing opportunities for families of low to moderate income to prosper. Volunteers can expect to help with grounds upkeep and really learn how neighborhoods and housing are interrelated.
YWCA
The Young Women's Christian Association aims to eliminate racism and empower women. Volunteers can expect to read to children, help with kids' activities while moms are in support group meetings, sort donations, clean toys, misc. maintenance projects, weekly grocery shopping for child care programs, office work, help on childcare field trips, make presentations to girls in the Mariposa program.
Fellowships and grants afford many students the opportunity to continue their learning beyond graduation in high-impact programs. For more information, please contact the Office of Fellowships and Grants in Reid Campus Center.
The Beinecke Scholarship Program seeks to encourage and enable highly motivated students to pursue opportunities available to them and to be courageous in the selection of a graduate course of study. Eligibility is limited to students planning to attend graduate school in the arts, humanities and social sciences.
Chamberlain Fellowship in Women & Public Policy
Chamberlain fellows work in Washington, D.C. as general research assistants on a variety of projects and reports. Research tasks include reviewing literature; collecting, checking and analyzing data; and preparing reports and report graphics. Attendance at relevant U.S. congressional briefings, policy seminars and meetings is also an integral part of the program. Research areas include the quality of women's jobs, increasing access to higher education and non-traditional jobs for low-income women, strategies for improving child care access, affordability and quality. Placements are full-time and generally span the academic year.
Congressional Hispanic Caucus Institute Public Policy Fellowship
CHCIPPF is a nine-month paid program in Washington, D.C., that offers talented Latinos who have received a bachelor's degree within two years of the program start date the opportunity to gain hands-on experience at the national level in the public policy area of their choice. Fellows work in congressional offices and federal agencies in their area of interest. Past focus areas include international affairs, economic development, health and education policy, housing and local government.
Cultural Vistas Fellowship
Cultural Vistas provides opportunities for underrepresented U.S. university students to advance their career goals, develop global competencies and experience life in another culture. The program includes an eight-week summer internship in Argentina, Germany or India. Academic or practical experience in sustainability, environmental awareness, engineering and related sciences, as well as prior knowledge of the language of the host country, are important eligibility components. Fellows enrich their academic learning through professional internships and immersion experiences focused on environmental sustainability.
Davis Projects for Peace is an initiative for students at Davis UWC partner schools, including Whitman, to design grassroots projects for the summer - anywhere in the world - which promote peace and address the root causes of conflict among parties. The program encourages applicants to use their creativity to design projects and employ innovative techniques for engaging project participants in ways that focus on conflict resolution, reconciliation, building understanding and breaking down the barriers that cause conflict.
The Davis-Putter Scholarship Fund provides grants to students actively working for peace and justice. These need-based scholarships are awarded to those able to do academic work at the university level and who are part of the progressive movement on the campus and in the community.
Doris Duke Conservation Scholars Program
DDCSP is a multi-summer, experiential learning program for undergraduates that explores conservation in the areas of climate, water, food and ecosystems of the Pacific Northwest. DDCSP helps emerging conservation leaders to develop unique perspectives and skills by connecting them to conservation, biodiversity, environmental justice and community programs and initiatives. Duke scholars are engaged with conservation practice across a range of ecological and cultural landscapes. Academic study in the natural sciences is not a requirement for application.
Awards for "social entrepreneurs" to create organizations for social change.
The Bill Emerson National Hunger Fellowship, a project of the Congressional Hunger Center, is a unique leadership development opportunity for motivated individuals seeking to make a difference in the struggle to eliminate hunger and poverty. Fellows are placed for half their term of service with urban and rural community-based organizations all over the country involved in fighting hunger at the local level, such as grassroots organizing groups, food banks, economic development agencies, local advocacy groups and faith-based organizations.
The Ford Foundation seeks to increase the diversity of the nation's college and university faculties by increasing their ethnic and racial diversity, to maximize the educational benefits of diversity, and to increase the number of professors who can and will use diversity as a resource for enriching the education of all students.
The Freeman-ASIA program is designed to support U.S.-based undergraduates with demonstrated financial need who are planning to study abroad in East or Southeast Asia. The program's goal is to increase the number of U.S. citizens and permanent residents with first-hand exposure to and understanding of Asia and its peoples and cultures.
Scholarships are awarded on the basis of intellectual ability, leadership capacity and desire to contribute to society throughout the world by providing service to communities and applying knowledge and talents to improve the lives of others.
Global Health Corps
Global Health Corps offers a one-year paid fellowship in which fellows make a significant, measurable contribution to a partner organization and its target population. GHC recruits partner organizations involved in healthcare access and positive health outcomes for the poor. Fellowship placements are domestic and international. Candidates apply for specific positions with one of Global Health's partner organizations for which they have relevant skills and experience. Fellows are selected jointly by GHC and the partner organization.
Green Corps' Field School for Environmental Organizing trains college graduates to run environmental campaigns, by building a core group of activists and convincing decision-makers to pass laws, change policies and create reforms to protect our environment.
The HIA fellowship strives to facilitate a collective exploration of the social and political roots of discrimination, as well as provide a forum where potential solutions can be considered and discussed. The programs are also intended to instill a responsibility among HIA Fellows to recognize and address the need to protect minorities and promote human rights-in their own communities and around the world.
Huntington Public Service Award
The Huntington Award provides $15,000 for a graduating college senior to pursue one year of public service anywhere in the world. The award allows recipients to engage in meaningful public service before proceeding to graduate school or a career.
Institute for Recruitment of Teachers
IRT addresses lack of diversity in the nation's teaching faculties by recruiting outstanding students of color and other scholars committed to diversity. IRT sponsors a summer workshop for 25-30 students who apply to the program during their junior or senior year of college. Participants engage in a graduate-level curriculum of critical, cultural and educational theory during an intense four-week program in July at Phillips Academy in Andover, Mass.
Karel Fellowship in Public Interest Communications
The Karel Fellowship is a nine-week paid summer program that places high-potential undergraduate students in leading nonprofit organizations that vigorously promote the public interest. Fellows gain field experience through placements in leading nonprofits. A majority of fellows are placed in the greater Washington, D.C. area. Remaining fellows are placed in diverse metropolitan areas. Applicants must be nominated by a faculty sponsor, be first-generation and/or minority students who are juniors or seniors with a demonstrated commitment to social justice.
Media Institute for Social Change
MISC is a seven-week program: part summer camp and part production house. The city (Portland) serves as a hands-on laboratory as students make video documentaries about local solutions to global issues. The majority of the program takes place in Portland; the first week is spent at a summer camp in Zig Zag, Oregon. Once accepted, a student may apply for a scholarship, which is awarded as a tuition offset. In the past, students have been able to arrange academic credit through Portland State University, or through an independent study program at their home university.
Mississippi Teacher Corps
MTC is a two-year program that trains non-education majors to teach in high-poverty public schools in Mississippi. Participants live and teach in rural and urban communities. While teaching, each participant earns a master's degree in education from the University of Mississippi and receives training and support from MTC. All candidates must have received or expect to receive a bachelor's degree by May 30 and have a grade point average of at least 3.0 on a 4.0 scale in the baccalaureate degree. No previous education coursework is required.
Multidisciplinary International Research Training Program
MIRT is a national program designed to encourage students to pursue careers in biomedical and behavioral science research. The program provides support for undergraduate and graduate students to conduct health-related population-based research and training in developing countries. The Harvard School of Public Health MIRT Program has established links and training sites with academic institutions throughout the developing world, including Zimbabwe, Ethiopia, Vietnam, Thailand, Republic of Georgia, Peru, Mexico, Ecuador, Chile and Australia. Research opportunities are designed collaboratively with faculty to address pertinent health and health disparities.
National Geographic Young Explorers Grants Program
National Geographic's YEG program is designed for individuals ages 18 and older to pursue research, conservation, and exploration-related projects consistent with National Geographic's existing grant programs. The program offers opportunities for fieldwork in Brunei, Hong Kong, Malaysia, Mongolia, Japan, Korea, Indonesia, Philippines, Singapore, Taiwan and other countries. Applicants are not required to have advanced degrees. However, a record of prior experience in research, conservation or exploration should be submitted as it pertains to the proposed project. Foreign nationals are invited to apply. Researchers planning to work in countries abroad should make great effort to include at least one local collaborator as part of their team.
New York City Teaching Fellows
The NYC Teaching Fellows program recruits and prepares high-quality, dedicated individuals to to teach in classrooms that need them most. Fellows engage in a six-week intensive pre-service training program in the summer prior to the school year. Fellows receive a stipend of $2,500 to help with living expenses during the training period. They then continue their education through a subsidized master's degree program while teaching at a New York City public school.
Oxfam CHANGE Initiative
The Oxfam CHANGE Initiative provides leadership and advocacy training to prepare college students to promote social change locally and globally. The year-long program begins with a week-long training unit for all accepted students, or CHANGE Leaders. These leaders commit to work with other students and campus contacts at their respective colleges to host three to four Oxfam engagements and to build a network of relationships on behalf of Oxfam. All CHANGE Leaders must commit to participate in the entire training. Oxfam covers the cost of travel to and from Boston as well as lodging and meals during the week of training in Boston.
Princeton in Africa (PiAf) is a nonprofit organization that offers yearlong fellowship opportunities with a variety of organizations working across the African continent. PiAf Fellows work in service-oriented positions in many different fields, including humanitarian aid, public health, conservation, education and social enterprise.
Fellowships for teaching and other services in Asia.
Princeton in Latin America (PiLA) is a nonprofit organization, affiliated with but not funded by Princeton University. PiLA partners with non-governmental organizations (NGOs), community, government and multilateral organizations throughout Latin America and the Caribbean to provide them with highly qualified recent college graduates. Fellows commit to a full-year service fellowship in development work.
Each year, Rotary selects individuals from around the world to receive fully funded academic fellowships at one of their peace centers.
The Rotary Global Grant provides support scholarships for graduate students studying abroad in one of six specific focus areas. Scholarships range from one to four years and therefore can include an entire degree program.
Swanson Fellowship
The Swanson Fellowship annually awards fellowships to SIT study-abroad program alumni who want to return to the country of their program to pursue further development projects that benefit human rights in that region.
Washington Bus Summer Fellows
Washington Bus is a 10-week political boot camp for young leaders. Fellows spend the summer in Seattle, managing campaigns, organizing grassroots initiatives, formulating public policy and developing leadership skills. The fellowship is an intensive, intentional, transformative experience for fellows who are ready for public service. Fellows take classes from regional authorities in their fields.
The Thomas J. Watson Fellowship program offers college graduates of unusual promise a year of independent, purposeful exploration and travel outside of the United States to enhance their capacity for resourcefulness, imagination, openness, and leadership, and to foster humane and effective participation in the world community.
Internships and on-campus employment are excellent for accumulating work experience, developing your narrative, and broadening your network. Note that the list below is not comprehensive. Check sites such as vault.com and internships.com for more opportunities.
To see what Social Services internships Whitman students have held in the past, check out the Whitman Internship Database and search "Social Services" or "Social & Human Services".
Studying away from campus is a fantastic way to learn more about the world, as well as an excellent experience upon which you'll draw throughout your academic and professional career. For more information, contact Off-Campus Studies in Memorial.
DIS: Copenhagen
The DIS Copenhagen program, students can take a variety of courses in English while experiencing immersion in Copenhagen, Denmark. This program provides students with an academically challenging environment where students can take over 200 elective course that are all taught in English. There are several cultural engagements opportunities like course-integrated study tours, DIScovery Trips, housing.
IES: London Health Practice & Policy
Through the IES: London Health Practice & Policy program, Whitman students can study current issues related to health care, public health practices and policy, and the structure and administration of health care systems. Students enroll in courses at the IES Abroad Center (located near the British Museum) and travel to Oxford once per week for a course taught at Oxford's St Catherine's College. Students travel to Kingston, Jamaica for the final 8-10 days of the semester to study health issues in a country with a developing economy.
Here are some possible post-graduate degrees pursued by people in social services. Contact the SEC for additional information.
Master of Social Work
Ph.D. in Social Work
MA Education-Family and Community Services
Master in Public Administration and Policy, JD
Other Resources
AllPsychologySchools.com - All Psychology Schools provides a wealth of information for students who are looking for the right school and program to get their psychology degree.
American Psychological Association - A resource for students exploring careers and graduate education in psychology.
Careers in Psychology - Learn about the variety of careers in Psychology with expert interviews.
Alumni in the Field
Log in to LinkedIn or Whitman Connect to learn about Whitman alumni with jobs in social services.
Potential Job Titles
Clinical Social Worker
Child and Family Social Worker
Patrol Officer
School Counselor
School Psychologist
Social Services Lawyer
Professional Associations