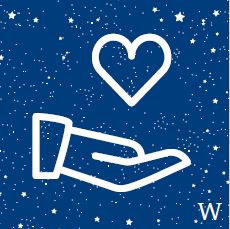 Counselors address many issues and relationships: marriage, family, career, rehabilitation, mental health, substance abuse, education, and more. Finding an internship at a local mental health organization, shadowing a school counselor, or doing informational interviews with counselors can help you understand the many sub-areas within this field. Various kinds of courses, including psychology, sociology, anthropology, philosophy, economics, biology, religion, linguistics classes, can help a student prepare for counseling. Enhancing emotional intelligence, empathy, communication, critical thinking, and rhetorical skills will also help.
Following an internship with Hip Hop for Change, psychology major Caitlin Inglehart '16 said,
"I had an incredible time working here this summer. While I expected the organization to be full of interesting people, the passion of the individuals here has been truly inspiring. I never expected the organization to be as close knit as it is. Nothing about the organization feels corporate. They refer to themselves as a family, and I am so grateful to have had the opportunity to be a part of it for the summer."
There are many clubs on campus that will allow you to explore your interests, stretch your skills, and make an impact in an area about which you're passionate. Contact the ASWC Club Director at aswc_clubdir@whitman.edu to learn more about current clubs or start your own.
All Students for Consent (ASC)
All Students for Consent helps the community support survivors of sexual violence and combat rape culture through education.
Council on Student Affairs
Five students (and at least two alternates) work as a disciplinary body to make rulings on student infractions of school policy.
Diversity Governing Board
Two students sit on the Diversity Governing Board, where they engage in frank discussions about creating a learning environment that attracts and embraces a more diverse community. These students represent their peers in meetings with the Whitman College Board of Trustees.
Health Center Advisory Committee
Three students work as a liaison between the Welty Health Center and the student body, advising the Health Center on program and policy changes and students on service availability.
Multi-Ethnic Center for Cultural Affairs (MECCA)
The MECCA houses up to four students and one resident assistant who host race discussions, international potlucks, current events forums, and other events that celebrate and promote different cultures.
Peer Listeners
Affiliated with the Counseling Center, this program fosters emotional well-being on campus by providing students with a safe space to discuss any issue with a peer.
Planned Parenthood Generation Action
This group educates the community about reproductive health and rights, providing a safe space to learn about healthy, enjoyable, and empowering ways to approach sex.
Student Life Committee
Six students serve 2-year terms and address non-academic or non-disciplinary matters relating to student life, often by recommending policy changes.
Student Life Governing Board
Two students sit on the Student Life Governing Board, where they work with the dean of students, provost, faculty, and president of the college to address the quality of life on campus. These students represent their peers in meetings with the Whitman College Board of Trustees.
Thrive
This club addresses mental health issues, educating the community and welcoming anyone who seeks information about how to help themselves or support loved ones.
Community involvement helps students understand a broad range of issues and is becoming increasingly important in the eyes of many employers. For more ways to connect with local organizations, contact the Student Engagement Center in Reid 219.
Adopt-A-Grandparent
This program pairs Whitman students with residents at the nearby Odd Fellows senior home. Volunteers visit their adopted grandparents each week to tell stories, play games, listen to music, read books, and craft together.
Buddy Program
The Buddy Program connects students with intellectually or developmentally disabled adults in Walla Walla. Students meet with their community buddies twice a month for various activities, including dances, movie nights, crafts, bowling, and more.
BMAC exists so that low-income people in Walla Walla, Columbia, and Garfield counties are able to meet their essential needs. Their goals are that low-income people are employable, are food-secure, have affordable and safe housing, and have access to resources for protection of their rights and privileges. Further, they strive for public policy to address the needs of the low-income population.
The Christian Aid Center offers hope and restoration to the poor and homeless in the community by providing food, shelter, spiritual guidance, and case management. Volunteers help with meal preparation and service, childcare, van driving, home upkeep, and other aid.
Friends of Children of Walla Walla
This organization recruits adult friends (mentors) to spend at least one hour a week with a local child (6-18 years old) either during school lunch or outside of class.
Helpline serves as the front door to help for poor and homeless individuals and families in Walla Walla County. Their job is to connect people struggling to meet basic needs with the community resources needed to achieve stability. Trained, caring staff and volunteers meet with clients to assess needs and screen for eligibility of available local resources. They provide direct assistance with a variety of essential needs, and when appropriate make referrals to a wide network of local social service agencies.
Walla Walla Community Hospice provides end-of-life comfort care, family support, and grief and bereavement support in the communities we serve. Patient support volunteers assist staff in meeting the needs of our patients and their families. The volunteer's role is generally that of a listener, but they may also spend time visiting, reading to the patient, playing music or singing, writing letters, light housekeeping, or meal preparation for the patient.
Whitman Mentor Program
Whitman students join their mentee, a local elementary school student, at recess once a week to build a healthy relationship and have fun.
YWCA
The Young Women's Christian Association aims to eliminate racism and empower women. Volunteers can expect to read to children, help with kids' activities while moms are in support group meetings, sort donations, clean toys, misc. maintenance projects, weekly grocery shopping for child care programs, office work, help on childcare field trips, make presentations to girls in the Mariposa program.
Fellowships and grants afford many students the opportunity to continue their learning beyond graduation in high-impact programs. For more information, please contact the Office of Fellowships and Grants in Reid Campus Center.
Davis Projects for Peace is an initiative for students at Davis UWC partner schools, including Whitman, to design grassroots projects for the summer - anywhere in the world - which promote peace and address the root causes of conflict among parties. The program encourages applicants to use their creativity to design projects and employ innovative techniques for engaging project participants in ways that focus on conflict resolution, reconciliation, building understanding and breaking down the barriers that cause conflict.
The Davis-Putter Scholarship Fund provides grants to students actively working for peace and justice. These need-based scholarships are awarded to those able to do academic work at the university level and who are part of the progressive movement on the campus and in the community.
Internships and on-campus employment are excellent for accumulating work experience, developing your narrative, and broadening your network. Note that the list below is not comprehensive. Check sites such as vault.com and internships.com for more opportunities.
To see what Counseling internships Whitman students have held in the past, check out the Whitman Internship Database and search "Counseling" or "Social & Human Services".
Studying away from campus is a fantastic way to learn more about the world, as well as an excellent experience upon which you'll draw throughout your academic and professional career. For more information, contact Off-Campus Studies in Memorial.
DIS: Copenhagen
The DIS Copenhagen program, students can take a variety of courses in English while experiencing immersion in Copenhagen, Denmark. This program provides students with an academically challenging environment where students can take over 200 elective course that are all taught in English. There are several cultural engagements opportunities like course-integrated study tours, DIScovery Trips, housing.

IES: Vienna, European Society, and Culture
Through the Institute for the International Education of Students (IES), Whitman students may enroll at the IES Center in Vienna. The IES Vienna program offers courses in art history, politics, music, history, literature, economics, and psychology taught by Austrian faculty in English and German specifically for US study abroad students. A special feature of the program is the opportunity to enroll in courses that focus on Central and Eastern Europe. As a cultural center, Vienna offers a wide range of arts including opera, concerts theater, world-famous museums, and historic architecture. In addition, the program offers optional field trips each semester to locations such as Berlin, Dresden, Budapest, Krakow, Prague, and the Austrian Alps.
Here are some possible post-graduate degrees pursued by people in counseling. Contact the SEC for additional information.
Master or Ph.D. in Counseling
MS/Ph.D in Clinical/Mental Health
MS/Ph.D in Marriage and Family Therapy
MS/Ph.D in School Counseling
MS/Ph.D in Forensics Counseling
MS/Ph.D in Career Counseling
MS/Ph.D in Addiction Counseling
MS/Ph.D. in Psychology
MS/Ph.D in Sociology
Other Resources
AllPsychologySchools.com - All Psychology Schools provides a wealth of information for students who are looking for the right school and program to get their psychology degree.
American Psychological Association - A resource for students exploring careers and graduate education in psychology.
Careers in Psychology - Learn about the variety of careers in Psychology with expert interviews.
Potential Job Titles
Career Counselor
Child Abuse Counselor
Marriage & Family Counselor
Mental Health Specialist
Rehabilitation Counselor
Pediatric Counselor
School Counselor
Veteran Counselor
Professional Associations