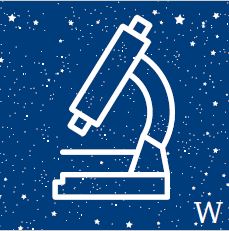 Natural science includes many fields: astronomy, astrophysics, chemistry, geology, geoscience, material science, nanotechnology, optics, and many more. Whitman's liberal arts approach provides students interested in this field with a strong foundation in science and research while simultaneously teaching them the communication, critical thinking, and problem-solving skills.
Following a summer internship with the Tolman Group Laboratory at the University of Minnesota, Nathaniel Larson '19 said:
"I now know about the planning and the uncertainties that go into chemistry that involves molecules that have never been researched and published before. I understand so much more intuitively the structures of compounds, mechanisms of reactions, and what to do in the organic lab setting."
There are many clubs on campus that will allow you to explore your interests, stretch your skills, and make an impact in an area about which you're passionate. Contact the ASWC Club Director at aswc_clubdir@whitman.edu to learn more about current clubs or start your own.
Mycology Club
Mycology Club promotes awareness of the Fungi Kingdom by meeting weekly to organize lectures, watch fungal documentaries, and grow gourmet mushrooms in the shed behind Lyman Hall.
Physics Club
Physics Club (SPS) meets weekly to work on hands-on projects and discuss physics topics in a creative and inclusive manner. From electric truck building to quantum gravity!
Community involvement helps students understand a broad range of issues and is becoming increasingly important in the eyes of many employers. For more ways to connect with local organizations, contact the Student Engagement Center in Reid.
Advanced Studies Enrichment (ASE)
Twice a week Whitman tutors gather in the Hall of Science armed with snacks, textbooks, and knowledge to help Walla Walla AP students with math and science.
Cool the Schools
Students volunteer to teach about climate change to local middle schoolers each spring.
Get involved with the natural resources and landscape in Walla Walla by helping to preserve the Kooskooskie commons. Learn through cultural activities, storytelling, experiential education, conversation, celebration, and the arts about the importance of our environment. Volunteers will work on stream riparian, wetland restoration, stream clean up, removing non-native vegetation, planting native plants, GIS monitoring, and other outreach efforts.
Students can participate in this partnership between the Whitman science department and local schools in many ways, including volunteering on Family Science Night.
Learn to appreciate, enjoy, study, and preserve the environment for native plants. Work outdoors maintaining native plants and weeding for a more sustainable environment. Volunteers must be willing to get dirty and have an appreciation for the beauty of the environment.
Fellowships and grants afford many students the opportunity to continue their learning beyond graduation in high-impact programs. For more information, please contact the Office of Fellowships and Grants in Reid Campus Center.
The Amgen Scholars U.S. Program provides hundreds of undergraduate students with the opportunity to engage in a hands-on research experience in science and biotechnology at ten of the nation's leading educational institutions.
Cultural Vistas Fellowship
Cultural Vistas provides opportunities for underrepresented U.S. university students to advance their career goals, develop global competencies and experience life in another culture. The program includes an eight-week summer internship in Argentina, Germany or India. Academic or practical experience in sustainability, environmental awareness, engineering and related sciences, as well as prior knowledge of the language of the host country, are important eligibility components. Fellows enrich their academic learning through professional internships and immersion experiences focused on environmental sustainability.
RISE is a summer internship program for undergraduate students from the United States, Canada and the U.K. in the fields of biology, chemistry, physics, earth sciences and engineering. RISE offers unique opportunities for undergraduate students to work with research groups at universities and top research institutions across Germany for a period of 2 to 3 months during the summer. RISE interns are matched with doctoral students whom they assist and who serve as their mentors.
Doris Duke Conservation Scholars Program
DDCSP is a multi-summer, experiential learning program for undergraduates that explores conservation in the areas of climate, water, food and ecosystems of the Pacific Northwest. DDCSP helps emerging conservation leaders to develop unique perspectives and skills by connecting them to conservation, biodiversity, environmental justice and community programs and initiatives. Duke scholars are engaged with conservation practice across a range of ecological and cultural landscapes. Academic study in the natural sciences is not a requirement for application.
The Undergraduate Research Fellowship Program sponsored by the Howard Hughes Medical Institute (HHMI) and the College of Chemical & Life Sciences, University of Maryland supports the independent research activities of talented undergraduate students under the direct supervision of a faculty investigator/mentor.
The Hollings Scholarship Program provides awards that include academic assistance for two years of full-time study and a 10-week, full-time internship position during the summer at a NOAA facility. The internship provides the Scholars with "hands-on"/ practical educational training experience in NOAA-related science, research, technology, policy, management, and education activities.
Multidisciplinary International Research Training Program
MIRT is a national program designed to encourage students to pursue careers in biomedical and behavioral science research. The program provides support for undergraduate and graduate students to conduct health-related population-based research and training in developing countries. The Harvard School of Public Health MIRT Program has established links and training sites with academic institutions throughout the developing world, including Zimbabwe, Ethiopia, Vietnam, Thailand, Republic of Georgia, Peru, Mexico, Ecuador, Chile and Australia. Research opportunities are designed collaboratively with faculty to address pertinent health and health disparities.
The National Institutes of Health Oxford-Cambridge Scholars Program is an accelerated, individualized doctoral training program for outstanding science students committed to careers in biomedical research.
The purpose of the NSF Graduate Research Fellowship Program is to help ensure the vitality and diversity of the scientific and engineering workforce in the United States. The program recognizes and supports outstanding graduate students who are pursuing research-based master's and doctoral degrees in fields within NSF's mission.
Pasteur Foundation
The Pasteur Foundation provides undergraduates entering their senior year with an opportunity to work on supervised research projects at the Institut Pasteur in Paris. The foundation's goal is to encourage students in their pursuit of a scientific career and to expose them to an international laboratory experience. During their internships, students carry out research supervised by a lab mentor. Applicants should be eager to engage with a different culture and self-sufficient enough to arrange travel and secure housing in Paris.
Science, Mathematics & Research for Transformation
The SMART Scholarship for Service Program was established by the Department of Defense to support undergraduate and graduate students pursuing degrees in science, technology, engineering and mathematics disciplines. The program aims to increase the number of civilian scientists and engineers working at DOD laboratories. It is open to undergraduate and graduate students.
Boulder, Colorado, Laboratories' National Institute of Standards and Technology (NIST) Summer Undergraduate Research Fellowship (SURF) program provides research experience for students majoring in science, mathematics, and engineering.
The National Institute of Standards and Technology's Gaithersburg, MD Summer Undergraduate Research Fellowship (SURF) program is for students majoring in science, mathematics and engineering. The Thermo Scientific Pierce scholarship is a $10,000 award to emerging science scholars. Graduate students or undergraduate students must be enrolled in an accredited college to qualify for this scholarship. Candidates must have a declared major of biology, chemistry, biochemistry or a related life science field and have a cumulative GPA of at least a 3.0. Applicants must be U.S. citizens or permanent residents.
Waldbaum Archaeological Field School Scholarship
The Waldbaum Scholarship is intended to help students who are planning to participate in archaeological fieldwork for the first time. Students majoring in archaeology or related disciplines are especially encouraged to apply. The scholarship provides $1,000 to help pay expenses associated with participation in an archaeological fieldwork project (minimum stay of four weeks).
The Woodrow Wilson Teaching Fellowship seeks to attract talented, committed individuals with backgrounds in the STEM fields into teaching in high-need secondary schools in Georgia, Indiana, and New Jersey.
Internships and on-campus employment are excellent for accumulating work experience, developing your narrative, and broadening your network. Note that the list below is not comprehensive. Check sites such as vault.com and internships.com for more opportunities.
To see what Natural Sciences internships Whitman students have held in the past, check out the Whitman Internship Database and search "Natural Sciences" or "Science, Engineering & Technology".
Studying away from campus is a fantastic way to learn more about the world, as well as an excellent experience upon which you'll draw throughout your academic and professional career. For more information, contact Off-Campus Studies in Memorial.
Budapest Semesters in Mathematics (BSM)
Through the Budapest Semesters in Mathematics program, students learn mathematics from leading Hungarian scholars in English. Hungary has a long tradition of excellence in mathematics education. The instructors of Budapest Semesters in Mathematics are members of the three institutions in Budapest known for having educated more than half of Hungary's highly acclaimed mathematicians. The school is near the center of historic Budapest, classes are small, living costs are modest, and all courses are taught in English.

CIEE: Seoul Arts and Sciences
The CIEE: Seoul Arts and Science program provides students an environment in which to study at a top-ranked Korean university and experience life in Seoul. While participants enroll in Yonsei University courses, CIEE organizes co-curricular programs designed to provide a deeper understanding of Korea. Program participants take courses in English and Korean through the Underwood International College (UIC), a division of Yonsei University.

University of St. Andrews
Whitman Students may enroll directly at the University of St Andrews in Scotland as visiting students through an agreement with Whitman College. Founded in 1413, St Andrews is the oldest university in Scotland and is located in a picturesque medieval town overlooking the sea. The University enrolls about 7,000 students, including a significant number of students from the US and other foreign countries. English literature, history, international religions, religion, economics, philosophy, biology, biochemistry, math, and physics are among the many disciplines that students may enroll in. In addition to enrolling in classes alongside with local students, students attending St Andrews may join the many clubs and activities available to regular students.

University of Otago
Whitman students may enroll directly at the University of Otago in Dunedin, New Zealand, as visiting students, through an agreement with Whitman college. The University has 19,000 students, offers a broad range of courses, and is particularly appealing to students of biology, geology, and environmental studies because of the unusual geologic features of the South Island and the rare flora and fauna of the area. The city of Dunedin is a "university town" of about 120,000 inhabitants and the University is conveniently located near downtown bookstores, shops, and cafes.
Here are some possible post-graduate degrees pursued by people in physical sciences. Contact the SEC for additional information.
MS/Ph.D. in Chemistry
MS/Ph.D. in Applied Geospatial Science
MS/Ph.D. in Geosciences
Ph.D. in Microbiology
Master in Public Health
Ph.D. Environmental Sciences
MS/Ph.D. in Physics
Alumni in the Field
Log in to LinkedIn or Whitman Connect to learn about Whitman alumni with jobs in the natural sciences.
Potential Job Titles
Astronomer
Aquaculture Manager
Audio and Video Equipment Technician
Chemical Technician
Climate Change Analyst
Geoscientist
Hydrologist
Meteorologist
Physicist
Professor