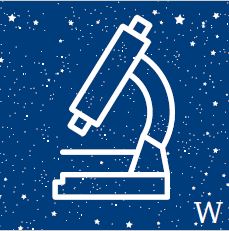 The field of CIS focuses on practical applications of technology, while computer science emphasizes programming and computing. Both fields encompass many subjects such as cybersecurity, software development, game programming/design, and mathematics. The abilities to think critically, communicate clearly, and analyze data in a coherent way are necessary for student success. A broad range of classes in subjects such as computer science, mathematics, art, philosophy, and geology can lay the groundwork for a career in CIS/CS.
Following an internship with Walla Walla Web Weavers, Zachariah Turner '17, said:

"Instead of worrying about what I didn't know or couldn't do, by focusing on what I knew and could do, I was able to contribute meaningfully to the company. I also learned atmosphere is very important."
There are many clubs on campus that will allow you to explore your interests, stretch your skills, and make an impact in an area about which you're passionate. Contact the ASWC Club Director at aswc_clubdir@whitman.edu to learn more about current clubs or start your own.
Computer Science Club
Through meetings, workshops, hackathons, films, and other events, this club promotes coding and computer science in the Whitman community.
Student Technology Advisory Committee (STAC)
Three appointed students make policy recommendations regarding campus technology services and work with WCTS staff.
Community involvement helps students understand a broad range of issues and is becoming increasingly important in the eyes of many employers. For more ways to connect with local organizations, contact the Student Engagement Center in Reid.
Fellowships and grants afford many students the opportunity to continue their learning beyond graduation in high-impact programs. For more information, please contact the Office of Fellowships and Grants in Reid Campus Center.
AAUW Selected Professions Fellowships are awarded to women who intend to pursue or are enrolled in full-time study at accredited U.S. institutions through a designated degree program in which women's participation traditionally has been low.
The Amgen Scholars U.S. Program provides hundreds of undergraduate students with the opportunity to engage in a hands-on research experience in science and biotechnology at ten of the nation's leading educational institutions.
RISE is a summer internship program for undergraduate students from the United States, Canada and the U.K. in the fields of biology, chemistry, physics, earth sciences and engineering. RISE offers unique opportunities for undergraduate students to work with research groups at universities and top research institutions across Germany for a period of 2 to 3 months during the summer. RISE interns are matched with doctoral students whom they assist and who serve as their mentors.
Foreign Affairs Information Technology Fellowship
The Foreign Affairs Information Technology Fellowship provides opportunities for students pursuing an IT-related degree to apply technology solutions to the arena of diplomacy. Fellows receive tuition assistance, mentorship and professional development to launch their careers in the U.S. Department of State's foreign service arm. Fellows are required to complete their junior and senior years of an undergraduate degree or a two-year master's degree in an IT field; maintain a GPA of 3.2; and become a U.S. Department of State Foreign Service IMS representing their country and its interests abroad and at home. Fellows must fulfill and maintain strict Foreign Service entry requirements. There is a minimum five-year service commitment in the Department of State's Foreign Service Officer Program. Fellows complete two internships with the State Department: one in the U.S. and one overseas.
The Hollings Scholarship Program provides awards that include academic assistance for two years of full-time study and a 10-week, full-time internship position during the summer at a NOAA facility. The internship provides the Scholars with "hands-on"/ practical educational training experience in NOAA-related science, research, technology, policy, management, and education activities.
General
To learn more about working on campus, visit the Student Employment page. We have general job search resources on our Jobs page. For employers committed to diversity and opportunities for minorities, visit workplacediversity.com, nemnet.com, and blackcollegian.com.
Interviewing
Applicants for computer science/IT positions often must complete a technical interview during the selection process. To practice interviewing anonymously with engineers from top companies, visit interviewing.io. For more information about computing careers and technical interviews, visit the Anita Borg Institute (ABI).
Coding Practice & Job Boards
The HackerRank online community allows participants to practice, compete and find jobs.
Other Resources
Internships and on-campus employment are excellent for accumulating work experience, developing your narrative, and broadening your network. Note that the list below is not comprehensive. Check sites such as vault.com and internships.com for more opportunities.
To see what Computer Information Systems internships Whitman students have held in the past, check out the Whitman Internship Database and search "Computer Information Systems" or "Science, Engineering & Technology".
Studying away from campus is a fantastic way to learn more about the world, as well as an excellent experience upon which you'll draw throughout your academic and professional career. For more information, contact Off-Campus Studies in Memorial.
Budapest Semesters in Mathematics (BSM)
Through the Budapest Semesters in Mathematics program, students learn mathematics from leading Hungarian scholars in English. Hungary has a long tradition of excellence in mathematics education. The instructors of Budapest Semesters in Mathematics are members of the three institutions in Budapest known for having educated more than half of Hungary's highly acclaimed mathematicians. The school is near the center of historic Budapest, classes are small, living costs are modest, and all courses are taught in English.

University of Otago
Whitman students may enroll directly at the University of Otago in Dunedin, New Zealand, as visiting students, through an agreement with Whitman college. The University has 19,000 students, offers a broad range of courses, and is particularly appealing to students of biology, geology, and environmental studies because of the unusual geologic features of the South Island and the rare flora and fauna of the area. The city of Dunedin is a "university town" of about 120,000 inhabitants and the University is conveniently located near downtown bookstores, shops, and cafes.
Here are some possible post-graduate degrees pursued by people in computer information systems. Contact the SEC for additional information.
Master's Degree in Computer Science
Master of Science in Computer Information Systems
Master's Degree in Information Technology
Master of Science in Software Development
Alumni in the Field
Log in to LinkedIn or Whitman Connect to learn about Whitman alumni with jobs in computer information systems.
Potential Job Titles
Computer Systems Analyst
Data Coordinator
Database Administrator
Information Research Scientist
Information Technology Manager
MIS Manager
Operations Systems Manager
Network Architect
Professor
Programmer
Project Manager
Software Designer
Software Implementation Consultant
Systems Administrator
Strategic Technologist
Systems Consultant
Systems Developer
Web Developer