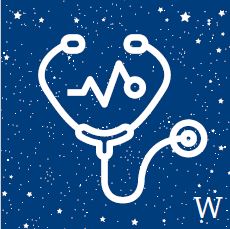 Whitman prepares many graduates for successful careers in other health professions. In addition to foundation courses in biochemistry, genetics, microbiology, nutrition, or physiology, Whitman offers seminar courses in areas such as medical anthropology, psychology of aging, biomedical ethics, biostatistics, and global infectious diseases.
The most comprehensive on-campus resource for pre-health advising is the Whitman Health Professions site.
There are many clubs on campus that will allow you to explore your interests, stretch your skills, and make an impact in an area about which you're passionate. Contact the ASWC Club Director at aswc_clubdir@whitman.edu to learn more about current clubs or start your own.
Action for Animals
This club works with local institutions to better the lives of animals through service and advocacy.
GlobeMed
A chapter of the national non-profit, GlobeMed at Whitman educates the community about issues of global public health through discussions, events, films, and a close relationship with Burma Humanitarian Mission (BHM). BHM supports grassroots education, community-based backpack medics, and refugee collaboration projects in Burma.
Health Center Advisory Committee
Three students work as a liaison between the Welty Health Center and the student body, advising the Health Center on program and policy changes and students on service availability.
Peer Listeners
Affiliated with the Counseling Center, this program fosters emotional well-being on campus by providing students with a safe space to discuss any issue with a peer.
Planned Parenthood Generation Action
This group educates the community about reproductive health and rights, providing a safe space to learn about healthy, enjoyable, and empowering ways to approach sex.
Organic Garden
The Organic Garden grows annual and perennial vegetables, fruits and herbs, using no chemical pesticides and improving soil fertility with compost. Students weed and plant the garden and care for egg-laying chickens in the adjacent coop.
Pre-Vet Club
This club runs activities and presentations to help students learn more about veterinary medicine and veterinary school admission requirements.
SOS Volunteers Club
This club works with SOS Health Services of Walla Walla, which provides quality healthcare to the uninsured. Student volunteers act as scribes for physicians during clinic hours, assist with patient data entry, and plan the annual SpeakEasy fundraising concert.
Thrive
This club addresses mental health issues, educating the community and welcoming anyone who seeks information about how to help themselves or support loved one.
Whitman Pre-Health Society
This group guides liberal arts students through joining the medical field. Activities include MCAT preparation, physician shadowing in Walla Walla, and workshops about pre-med course requirements and creating a four-year plan.
Community involvement helps students understand a broad range of issues and is becoming increasingly important in the eyes of many employers. For more ways to connect with local organizations, contact the Student Engagement Center in Reid Campus Center.
Adopt-A-Grandparent
This program pairs Whitman students with residents at the nearby Odd Fellows senior home. Volunteers visit their adopted grandparents each week to tell stories, play games, listen to music, read books, and craft together.
Birthright
Birthright is an emergency pregnancy service staffed by volunteers who provide positive support during and following pregnancy for girls and women who need help. They provide no-cost pregnancy tests, maternity clothes, adoption information, and counseling referrals. Volunteers would really be helpful in staffing the office and helping with special projects.
Buddy Program
The Buddy Program connects students with intellectually or developmentally disabled adults in Walla Walla. Students meet with their community buddies twice a month for various activities, including dances, movie nights, crafts, bowling, and more.
Eye to Eye
Eye to Eye connects fourth and fifth graders from Walla Walla public schools with Whitman students with learning disabilities. Each week, the pairs create art projects that instill confidence and self-advocacy skills in the elementary schoolers.
Planned Parenthood
The mission of Planned Parenthood of Greater Washington and North Idaho is to provide exceptional reproductive and complementary health care services, honest education, and fearless advocacy for all. Volunteers can expect to make phone calls, canvass, do office tasks, and help with special projects to help raise awareness.
Story Time Project
Story Time volunteers travel to classrooms and daycares throughout Walla Walla to read stories to children each week. Bilingual volunteers, especially those fluent in Spanish, are welcome.
Whitman Mentor Program
Whitman students join their mentee, a local elementary schooler, at recess once a week to build a healthy relationship and have fun.
Fellowships and grants afford many students the opportunity to continue their learning beyond graduation in high-impact programs. For more information, please contact the Office of Fellowships and Grants in Reid Campus Center.
The Amgen Scholars U.S. Program provides hundreds of undergraduate students with the opportunity to engage in a hands-on research experience in science and biotechnology at ten of the nation's leading educational institutions.
Emerson Hunger Fellowship
The Bill Emerson National Hunger Fellowship, a project of the Congressional Hunger Center, is a unique leadership development opportunity for motivated individuals seeking to make a difference in the struggle to eliminate hunger and poverty. Each year 16 to 20 participants are selected for this eleven-month program. Fellows are placed for half their term of service with urban and rural community-based organizations all over the country involved in fighting hunger at the local level, such as grassroots organizing groups, food banks, economic development agencies, local advocacy groups, and faith-based organizations. Then they move to Washington, DC to complete the year with national organizations involved in the anti-hunger and poverty movement, including national advocacy organizations, think tanks, and federal agencies.
NIH - IRTA/CRTA
The NIH Postbac IRTA (Intramural Research Training Award) program or CRTA (Cancer Research Training Award) provides recent college graduates who are planning to apply to graduate or professional (medical/dental/pharmacy) school an opportunity to spend one or two more years performing full-time research at the NIH. Individual scientists select their postbacs and provide the funding to support them; there is not a centralized selection process. These traineeships are available only in the intramural laboratories of the NIH. The NIH consists of the 240-bed Mark O. Hatfield Clinical Research in Bethesda, MD and the surrounding area as well as in Baltimore and Frederick, MD; Research Triangle Park NC; Hamilton, MT; Framingham, MA; Phoenix, AZ; and Detroit, MI.
Internships and on-campus employment are excellent for accumulating work experience, developing your narrative, and broadening your network. Note that the list below is not comprehensive. Check sites such as vault.com and internships.com for more opportunities.
To see what Other Health Professions internships Whitman students have held in the past, check out the Whitman Internship Database and search "Other Health Professions" or "Health & Medicine".
Studying away from campus is a fantastic way to learn more about the world, as well as an excellent experience upon which you'll draw throughout your academic and professional career. For more information, contact Off-Campus Studies in Memorial Building.
SIT: South Africa Community Health and Social Policy
Through the SIT: South Africa Community Health and Social Policy program, Whitman students can examine primary health care concerns from a South African perspective exploring roles of the South African state, the media, nongovernmental organizations, community structures, and traditional healers. This program focuses on topics such as health communication strategies, prenatal care, access to health care, and health education.

SIT: Chile Public Health, Traditional Medicine, & Community Empowerment
Through the SIT: Chile Public Health, Traditional Medicine, and Community Empowerment program, Whitman students can gain insight and exposure to healthcare policies, politics, and delivery methods within a Chilean context, with a special emphasis on indigenous peoples and traditional medicines practices. Program excursions include visits to public health centers throughout Arica and surrounding valleys. Longer excursions include traveling to the rural area of Putre, the region from which the Aymara population of Chile originated, and Temuco, home to the indigenous Mapuche nation. Students produce a final Independent Study Project.

DIS: Copenhagen
The DIS Copenhagen program, students can take a variety of courses in English while experiencing immersion in Copenhagen, Denmark. This program provides students with an academically challenging environment where students can take over 200 elective course that are all taught in English. There are several cultural engagements opportunities like course-integrated study tours, DIScovery Trips, housing.

IES: London Health Practice & Policy
Through the IES: London Health Practice & Policy program, Whitman students can study current issues related to health care, public health practices and policy, and the structure and administration of health care systems. Students enroll in courses at the IES Abroad Center (located near the British Museum) and travel to Oxford once per week for a course taught at Oxford's St Catherine's College. Students travel to Kingston, Jamaica for the final 8-10 days of the semester to study health issues in a country with a developing economy.

The Philadelphia Center
Qualified Whitman students interested in a professional development experience in the historic city of Philadelphia may elect to participate in The Philadelphia Center program. Participants on this program will intern on a field of their choice for 32 hours a week. The Philadelphia Center offers more than 800 internship options to choose from with organizations such as the Environmental Protection Association, Philadelphia Zoo, arden Theater Company, and the District Attorney's office. In addition to the internship, students will enroll in a weekly City Seminar and one elective course.
Here are some possible post-graduate degrees pursued by people in other health professions. Contact the SEC for additional information.
Ph.D. in Physical Therapy
Master or Ph.D. in Occupational Therapy
Ph.D. Physician's Assistant
Veterinary Medicine
Master and Ph.D. in Nursing
Master in Public Health
Ph.D. in Pharmacology
Alumni in the Field
Log in to LinkedIn or Whitman Connect to learn about Whitman alumni with jobs in various health professions.
Potential Job Titles
Allergist
Dentist
Family Practitioner
Healthcare Administrator
Healthcare Consultant
Nurse
Optometrist
Occupational Therapist
Pharmacist
Physical Therapist
Physician
Physician's Assistant
Veterinarian