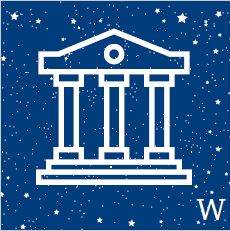 Government, politics, and public policy careers focus on governance, national security, foreign service, planning, regulation and administration at the local, state, and federal levels. The positions in this field enforce and determine policy through political systems and institutions, ensuring that fundamental rights are universally guaranteed. Courses in many departments can provide students with relevant background in environmental and educational policy, politics in America, international relations, economics, gender studies, and so much more.
Following an internship with the Office of Santa Cruz County supervisor Ryan Coonerty, Arthur Shemitz '17 said:
"I'm glad I did this internship because researching issues such as cannabis policy and local procurement showed me that I could continue to use my academic research skills after graduation. I've spent four years learning how to write research papers, and my internship showed that the utility of those skills wouldn't cease the moment I graduated."
There are many clubs on campus that will allow you to explore your interests, stretch your skills, and make an impact in an area about which you're passionate. Contact the ASWC Club Director at aswc_clubdir@whitman.edu to learn more about current clubs or start your own.
Academic Affairs Governing Board
Alongside the provost and the dean of the faculty, two students sit on the Academic Affairs Governing Board to consider planning, policy, and procedures that affect academics. These students represent their peers in meetings with the Whitman College Board of Trustees.
Associated Students of Whitman College (ASWC)
The term ASWC refers both to every student currently attending Whitman and to the student government comprised of elected officials who voice the concerns, support the projects, and fuel the passions of the student body.
ASWC Nominations
This committee of appointed and elected members interviews and selects students to hold positions on college committees and governing boards as well as campus media organization leadership.
ASWC Oversight
Charged with ensuring that ASWC follows its own by-laws, this committee of appointed and elected members requires students to run fair, democratic elections and evaluate ASWC personnel without bias.
ASWC Student Affairs
This committee, comprised of elected members of the ASWC senate, responds to student concerns by writing legislation that clarifies the bylaws, allocates money, or demonstrates the position of the student body to the administration.
Budget Governing Board
Working with the President's Advisory Committee and the treasurer of the college, two students (one nominated student in addition to the ASWC Finance Chair, who serves ex oficio) sit on the Budget Governing Board to create, discuss, critique, and implement the College's budget. This representative advocates for the student body in meetings with the Whitman College Board of Trustees.
Buildings and Grounds Governing Board
Two students sit on the Buildings and Grounds Governing Board to provide perspective on significant, long-term initiatives concerning structures, renovation, and upkeep. These students represent their peers in meetings with the Whitman College Board of Trustees.
Council on Student Affairs
Five students (and at least two alternates) work as a disciplinary body to make rulings on student infractions of school policy.
Diversity Governing Board
Two students sit on the Diversity Governing Board, where they engage in frank discussions about creating a learning environment that attracts and embraces a more diverse community. These students represent their peers in meetings with the Whitman College Board of Trustees.
Enrollment Governing Board
Two students sit on the Enrollment Governing Board and work with the Office of Admission to develop ideology, improve the admission process, increase retention, and evaluate financial aid systems. These students represent their peers in meetings with the Whitman College Board of Trustees.
General Studies Committee
Two students appointed to this committee recommend new courses, substantive changes in existing courses, and curriculum for the General Studies program.
Library Advisory Committee
The student appointed to this committee serves until graduation and makes policy recommendations regarding Penrose Library, archives, and collections.
Power & Privilege
A day of presentations, discussions, and workshops, this annual event provides a space to learn about the hierarchies of power and the intersections of identity. Its scope and budget require extensive planning and many volunteers who care about social justice.
President's Budget Advisory Committee
The ASWC Finance Chair and three appointed students comprise this committee, which makes recommendations to the President's Council about the college's budget.
Student Life Committee
Six students serve 2-year terms and address non-academic or non-disciplinary matters relating to student life, often by recommending policy changes.
Student Life Governing Board
Two students sit on the Student Life Governing Board, where they work with the dean of students, provost, faculty, and president of the college to address the quality of life on campus. These students represent their peers in meetings with the Whitman College Board of Trustees.
Student Registrar Committee
Four students advise the Registrar's Office about course schedules and registration.
Student Technology Advisory Committee (STAC)
Three appointed students make policy recommendations regarding campus technology services and work with WCTS staff.
Whitman Events Board (WEB)
WEB is a volunteer-driven student committee funded by ASWC which plans a variety of campus-wide events. The WEB Campus Relations Coordinator manages student engagement efforts and increases campus awareness.
Community involvement helps students understand a broad range of issues and is becoming increasingly important in the eyes of many employers. For more ways to connect with local organizations, contact the Student Engagement Center in Reid Campus Center.
Blue Mountain Action Council
BMAC exists so that low-income people in Walla Walla, Columbia, and Garfield counties are able to meet their essential needs. Their goals are that low-income people are employable, are food-secure, have affordable and safe housing, and have access to resources for protection of their rights and privileges. Further, they strive for public policy to address the needs of the low-income population.
Green Park Elementary Bilingual Program
Once a week students tutor children at Green Park Elementary School as they transition from learning only in Spanish to learning in English. Volunteers must be able to teach various subjects in Spanish, including math, reading, writing, and science.
Volunteer programs and cultural exchanges designed to promote understanding of Africa and the African Diaspora based on the belief that one can truly enter another culture only by living and working in it.
Spring Break Service Trips
Spring Break Service Trips are week-long volunteer opportunities that allow Whitman students to focus on a particular social issue outside of the Walla Walla community.
SCORE Trips
Summer Community OutReach trips allow students to explore Walla Walla before classes start through work with great nonprofits and community organizations in town. The excursions are student-led, pre-orientation service trips for incoming Whitman students. These trips allow new students to participate in community service projects in Walla Walla and get to know their fellow peers through hard work and lots of fun. SCORE participants volunteer at a primary service project each day and go on field trips to non-profits to gain an understanding of the social issues that affect our community.
Whitman Teaches the Movement (WTTM)
This program trains students to teach about the 1960s civil rights movement in local schools. Using curricula developed by the Walla Walla Public School District and the Southern Poverty Law Center, WTTM increases tolerance and anti-discrimination education.
Fellowships and grants afford many students the opportunity to continue their learning beyond graduation in high-impact programs. For more information, please contact the Office of Fellowships and Grants.
Alaska Fellows Program
The Alaska Fellows Program is a near-year-long fellowship that places dynamic college graduates with organizations across Alaska. Fellows are supported by teams of well-connected members of the Anchorage, Juneau, Sitka and Fairbanks communities who help make introductions, integrate the class of fellows into the community, and share high-octane Alaska experiences in outdoor, civic, and community life. Fellows across the four sites live communally and attend program-funded events that draw together all twenty-plus fellows across all four sites to cultivate connections, friendships, and common identity at the beginning and end of the program.
The American Prospect Writing Fellows Program
The American Prospect Writing Fellows program offers emerging journalists the opportunity to spend two years at The American Prospect magazine in Washington, D.C. to develop their journalistic skills. A passion for politics, policy and digital journalism is a prerequisite. Fellows must make a one-year commitment to the program. Program fellows and permanent staff at the magazine then determine whether to continue participation for a second year.
Asian Pacific American Institute for Congressional Studies (APAICS) Congressional Fellowship
APAICS provides exceptional graduates and young professionals with opportunities to work on policy issues as full-time staff members of a U.S. congressional office, federal agency or nonprofit community organization in Washington, D.C. Placements are in these three areas.
Asia Pacific Leadership Program
APLP seeks outstanding individuals from all areas of practice and interest (government, business, NGOs, health sciences, media, monastic orders, education) to participate in an innovative leadership development program at the East-West Center in Honolulu, Hawai'i. The 35-40 participants selected each year have strong leadership experience or potential. All participants must have at least a bachelor's degree; most have a master's degree and at least five years of professional experience.
Boren Fellowships, an initiative of the National Security Education Program, provide unique funding opportunities for U.S. graduate students to study less commonly taught languages in world regions critical to U.S. interests, and underrepresented in study abroad, including Africa, Asia, Central and Eastern Europe, Eurasia, Latin America, and the Middle East. Boren Fellows represent a vital pool of highly motivated individuals who wish to work in the federal national security arena.
Boren Scholarships, an initiative of the National Security Education Program, provide unique funding opportunities for U.S. undergraduate students to study less commonly taught languages in world regions critical to U.S. interests, and underrepresented in study abroad, including Africa, Asia, Central and Eastern Europe, Eurasia, Latin America, and the Middle East. Boren Scholars represent a vital pool of highly motivated individuals who wish to work in the federal national security arena.
Capital Fellows Programs (California State Government)
Capital Fellows engage in public service and prepare for future careers while actively contributing to the development and implementation of public policy in California. Fellows in each program work as full-time members for 10 or 11 months, are employees of Sacramento State University and are typically given assignments with a significant responsibility and challenge. Fellows also enroll as graduate students at Sacramento State University and receive graduate units from the university's Government Department or Public Policy and Administration Program.
Chamberlain Fellowship in Women & Public Policy
Chamberlain fellows work in Washington, D.C. as general research assistants on a variety of projects and reports. Research tasks include reviewing literature; collecting, checking and analyzing data; and preparing reports and report graphics. Attendance at relevant U.S. congressional briefings, policy seminars and meetings is also an integral part of the program. Research areas include the quality of women's jobs, increasing access to higher education and non-traditional jobs for low-income women, strategies for improving child care access, affordability and quality. Placements are full-time and generally span the academic year.
Congressional Hispanic Caucus Institute Public Policy Fellowship
CHCIPPF is a nine-month paid program in Washington, D.C., that offers talented Latinos who have received a bachelor's degree within two years of the program start date the opportunity to gain hands-on experience at the national level in the public policy area of their choice. Fellows work in congressional offices and federal agencies in their area of interest. Past focus areas include international affairs, economic development, health and education policy, housing and local government.
The Coro Fellows Program in Public Affairs is a full-time, nine month, graduate-level experiential leadership training program that prepares diverse, intelligent and committed individuals for effective and ethical leadership in the public affairs arena.
Council of American Ambassadors International Affairs Fellowship
CAA enables six undergraduate students per year to participate in a summer program in Washington, D.C. that combines mentoring by former U.S. ambassadors, practical training through internships at the U.S. Department of State and academic studies in international affairs. CAA fellows receive valuable advice and guidance from former U.S ambassadors and serve as mentors to discuss international affairs issues and careers. Students first must be selected for a D.C.-based summer internship at the U.S. Department of State.
Critical Language Scholarships (CLS) institutes provide fully funded group-based intensive language instruction and structured cultural enrichment experiences for seven to ten weeks for U.S. citizen undergraduate, Master's and Ph.D. students.
This program provides scholarships to attend a broad range of three- to four-week summer courses at German universities which focus mainly on German language and literary, cultural, political and economic aspects of modern and contemporary Germany. Extensive extracurricular programs complement and reinforce the core material.
El Pomar's Fellowship program is built around the idea that outstanding organizations and communities don't just happen--they evolve when great potential meets great leadership. The focus of the Fellowship is on cultivating the next generation of leaders in the state of Colorado.
Foreign Affairs Information Technology Fellowship
The Foreign Affairs Information Technology Fellowship provides opportunities for students pursuing an IT-related degree to apply technology solutions to the arena of diplomacy. Fellows receive tuition assistance, mentorship and professional development to launch their careers in the U.S. Department of State's foreign service arm. Fellows are required to complete their junior and senior years of an undergraduate degree or a two-year master's degree in an IT field; maintain a GPA of 3.2; and become a U.S. Department of State Foreign Service IMS representing their country and its interests abroad and at home. Fellows must fulfill and maintain strict Foreign Service entry requirements. There is a minimum five-year service commitment in the Department of State's Foreign Service Officer Program. Fellows complete two internships with the State Department: one in the U.S. and one overseas.
The Freeman-ASIA program is designed to support U.S.-based undergraduates with demonstrated financial need who are planning to study abroad in East or Southeast Asia. The program's goal is to increase the number of U.S. citizens and permanent residents with first-hand exposure to and understanding of Asia and its peoples and cultures.
Each year 12-14 graduating seniors are selected to serve as research assistants to senior associates-academics, former government officials, lawyers, and journalists from around the world-to work on a variety of international affairs issues at the Carnegie Endowment in Washington, DC.
The Alexander von Humboldt Foundation's German Chancellor Fellowship Programme targets prospective decision-makers, multipliers and thought leaders from a broad range of professional fields such as politics, public administration and business as well as society and culture. The fellowship presents the opportunity to spend a year in Germany networking with other prospective leaders from abroad and to explore new solutions to the global issues of our times.
The Green Corps Field School for Environmental Organizing trains college graduates to run environmental campaigns by building a core group of activists and convincing decision-makers to pass laws, change policies and create reforms to protect our environment.
The Greenlining Institute is a national policy, organizing and leadership institute working for racial and economic justice. Greenlining ensures that grassroots leaders are participating in major policy debates by building diverse coalitions that work together to advance solutions to our nation's most pressing problems. Greenlining builds public awareness of issues facing communities of color, increases civic participation, and advocates for public and private policies that create opportunities for people and families to make the American Dream a reality.
The Humanity in Action (HIA) Fellowship program strives to facilitate a collective exploration of the social and political roots of discrimination, as well as provide a forum where potential solutions can be considered and discussed. The programs are also intended to instill a responsibility among HIA Fellows to recognize and address the need to protect minorities and promote human rights-in their own communities and around the world.
Karel Fellowship in Public Interest Communications
The Karel Fellowship is a nine-week paid summer program that places high-potential undergraduate students in leading nonprofit organizations that vigorously promote the public interest. Fellows gain field experience through placements in leading nonprofits. A majority of fellows are placed in the greater Washington, D.C. area. Remaining fellows are placed in diverse metropolitan areas. Applicants must be nominated by a faculty sponsor, be first-generation and/or minority students who are juniors or seniors with a demonstrated commitment to social justice.
The James Madison Fellowships were created to honor Madison's legacy and principles by providing support for graduate study that focuses on the Constitution, its history and contemporary relevance to the practices and policies of democratic government.
The Marshall Scholarship finances American students of high ability to study for a degree in the United Kingdom.
Named in honor of the former U.S. Senator's pivotal contribution to the Northern Ireland peace process, the Mitchell is designed to introduce and connect upcoming generations of future American leaders to the island of Ireland, while recognizing and fostering intellectual achievement, leadership, and a commitment to public service and community.
Mount Vernon Leadership Fellows Program
The Mount Vernon program is a highly selective, six-week summer institute for rising college juniors that offers unparalleled learning and networking opportunities at the home of America's first president just outside our nation's capital. The program provides housing, transportation, meals and a $3,000 stipend. Fellows will develop valuable leadership skills, advance an actionable cause with a capstone project, build a professional network and connect with Washington D.C. leaders and decision-makers.
The Pickering Fellowship is one of the State Department's premier recruitment programs aimed at increasing diversity among U.S. Foreign Service officers.
The PPIA Junior Summer Institutes (JSI) is an intensive seven-week summer program that focuses on preparing students for graduate programs in public and international affairs and careers as policy professionals, public administrators and other leadership roles in public service. The JSI curriculum includes economics, statistics, domestic/international policy issues and leadership topics, all designed to sharpen students' quantitative, analytic and communication skills.
Princeton in Africa (PiAf) offers year-long fellowship opportunities through a wide range of organizations working across the African continent. PiAf fellows work in service-oriented positions in myriad fields, including humanitarian aid, public health, conservation, education and social enterprise.
Princeton in Asia (PiA) provides transformative, service-oriented experiences that serve the needs of Asia as determined by host institutions and partners. Asian host organizations contribute at the community level to important global issues: education, public health, environmental sustainability, public information/media, economic development, social justice.
Princeton in Latin America (PiLA) is a nonprofit organization, affiliated with but not funded by Princeton University. PiLA partners with non-governmental organizations (NGOs), community, government and multilateral organizations throughout Latin America and the Caribbean to provide them with highly qualified recent college graduates. Fellows commit to a full-year service fellowship in development work.
The Rangel program is a collaborative effort between Howard University and the U.S. State Department that seeks to prepare young people for careers as diplomats in the Foreign Service of the U.S. Department of State.
The Charles B. Rangel International Affairs Summer Enrichment Program provides two courses that focus on enhancing knowledge and skills related to U.S. foreign policy, economics and writing, as well as introducing the participants to a wide range of government and non-government professionals who work on global issues. The program also arranges visits to various governmental and non-governmental institutions involved in international affairs.
Each year, Rotary selects individuals from around the world to receive fully funded academic fellowships at one of their peace centers.
San Francisco Fellows Program
The San Francisco Fellows program affords recipients the opportunity to learn about local government while working full time as a city employee. Fellows must have earned an undergraduate degree in the past five years. They participate in learning and development sessions designed to help develop essential workplace skills, enhance understanding of city processes and hone leadership ability. Fellows travel outside of San Francisco to increase their understanding of the larger context of their work. They work together on small group-consulting projects for various city departments.
The stated aim of the Schwarzman Scholars program is to prepare the next generation of global leaders. It was created to respond to the geopolitical landscape of the 21st century, from the belief that the success of future leaders will depend upon an understanding of China's role in global trends.
The Herbert Scoville Jr. Peace Fellowship program provides college graduates with the opportunity to gain a Washington perspective on key issues of peace and security. Twice yearly, the fellowship's board of directors selects a group of individuals to spend six to nine months in Washington. Supported by a stipend, the fellows serve as full-time project assistants at the participating organization of their choice.
The purpose of the Soros Fellowship is to provide opportunities for continuing generations of able and accomplished New Americans to achieve leadership in their chosen fields and to partake of the American dream.
Switzer Environmental Fellowship
Switzer is a one-year fellowship given to highly talented graduate students enrolled at schools in New England and California whose studies and career goals are directed toward environmental improvement, and who clearly demonstrate leadership in their field. Fellows come from diverse social, academic and economic backgrounds and are on the leading edge of environmental and social change through efforts in environmental policy, public health, journalism, business and other fields. Fellows are committed to interdisciplinary and cross-sector work, applied results, and collaborative leadership, and may apply from any field of study.
The Harry S. Truman Scholarship Foundation awards merit-based scholarships to college students who plan to pursue careers in government or elsewhere in public service.
The Udall Foundation awards scholarships to college sophomores and juniors for their leadership, public service, and commitment to issues related to American Indian nations or to the environment.
Washington Bus Summer Fellows
Washington Bus is a 10-week political boot camp for young leaders. Fellows spend the summer in Seattle, managing campaigns, organizing grassroots initiatives, formulating public policy and developing leadership skills. The fellowship is an intensive, intentional, transformative experience for fellows who are ready for public service. Fellows take classes from regional authorities in their fields.
Internships and on-campus employment are excellent for accumulating work experience, developing your narrative, and broadening your network. Note that the list below is not comprehensive. Check sites such as vault.com and internships.com for more opportunities.
To see what Government, Politics & Public Policy internships Whitman students have held in the past, check out the Whitman Internship Database and search "Government, Politics & Public Policy" or "Government & Law".
Studying away from campus is a fantastic way to learn more about the world, as well as an excellent experience upon which you'll draw throughout your academic and professional career. For more information, contact Off-Campus Studies in Memorial.

CIEE: Prague Central European Studies
The Central European Studies program in Prague, Czech Republic is intended for students who have an interest in the Czech Republic and Central Europe, as well as in the political, social, and/or economic transformation from state control to democratic market-based systems.
SIT: Serbia Peace and Conflict Studies in the Balkans
Through the SIT: Serbia, Bosnia, and Kosova - Peace and Conflict in the Balkans program, Whitman students can gain firsthand knowledge of peacebuilding, conflict transformation, and the struggle for human rights in Serbia, Bosnia-Herzegovina, and Kosovo. The program is based in Serbia, but students take educational excursions to Bosnia-Herzegovina and Kosovo.
AU Washington Semester Program
Whitman students who wish to learn about the U.S. government and national policy or engage in community organizing in the heart of the nation's capital may apply to attend American University's Washington Semester Program. Students obtain hands-on experience by participating in an internship as well as enrolling in a seminar course, which is often taught on location taking them behind the scenes in D.C. Washington Semester students also will choose location to conduct an in-depth research project project to enroll in an elective at American University.

IES: European Union Studies program
The IES European Union program is based in Freiburg, Germany. Students will participate in field study trips with a focus on the European Union to places such as Berlin, Brussels, Luxembourg, Paris, and Strasbourg. Participants also will take part in Model EU simulations and spring semester students will have the opportunity to intern after the program in either Freiburg (for those proficient in German) or Brussels.
SIT: Ecuador Development, Politics, and Languages
The SIT: Ecuador Development, Politics, and Language program analyzes the connections and interplay between language and power in Ecuador. Students will examine how language shapes politics and how different groups in Ecuador have used languages to instill, reinforce, subvert, and reinvent power relationships, both historically and today. Students participate in many educational excursions including a trip to the Galápagos where students study the discourses related to sustainability and tourism. Students produce a final Independent Study Project.
IES: Berlin Metropolitan Studies
The IES: Berlin Metropolitan Studies program provides students with an opportunity to use the thriving cultural and political center of Berlin as a case study in issues affecting major metropolitan areas. Students must enroll in a German language course, but all other instruction is in English. Field trips to Paris, France and St. Petersburg, Russia provide a comparative context for study; however, previous German language study is not required.

CIEE: Amman Language & Culture
The Council on International Educational Exchange's (CIEE) Language and Culture program based at the University of Jordan in Amman allows students to learn their Arabic while taking Middle East Studies courses in English. The coursework on the Language and Culture Program is supplemented by field excursions to sites throughout Jordan, guest lecturers, and community involvement through internships or volunteer opportunities.

CIEE: Senegal Language & Culture
Through CIEE, Whitman students may study a wide variety of subjects in the French-speaking, West African nation of Senegal. Students on this program will take French language and Wolof language courses, as well as three additional courses taught either in English or French. At the CIEE Center in Dakar, the coursework will focus on Africa in general, but specifically on Senegal. Students studying in Senegal will have the opportunity to supplement their studies with a for-credit internship.
Here are some possible post-graduate degrees pursued by people in government, politics, and public policy. Contact the SEC for additional information.
Master in Public Policy
Master in Public Administration
MS in Applied Political Science
Ph.D. in Politics and Policy
Doctor of Jurisprudence (JD) otherwise known as law school (see the Wayfinder Law & Criminal Justice page to learn more)
Other Resources
Public Affairs and Administration - NASPAA is the membership association of graduate programs in public administration, public policy and public affairs.
Alumni in the Field
Log in to LinkedIn or Whitman Connect to learn about Whitman alumni with jobs in government, politics, and public policy.
Potential Job Titles
Assessor
City Council Member
Foreign Service Officer
Governor
Legislator
Lobbyist
Organizer
Policy Analyst
Senator
Special Forces Officer