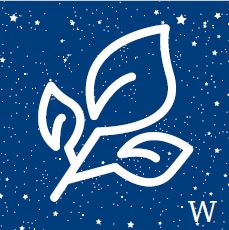 Wildlife conservationists protect the natural habitats of animals and plants from human encroachment and environmental issues. Whitman's interdisciplinary approach to environmental studies or studying biology, chemistry, or geology could prepare a student for this type of career. Whitman College Semester in the West is an interdisciplinary field program focusing on public lands conservation and rural life in the interior American West.
Following a summer internship with the Oregon Nature Conservancy monitoring biodiversity of prairie grasses, Zoey Kapusinski '17 said:

"I gained valuable career experience during my internship doing fieldwork in NE Oregon. By spending long days in the field setting up plots and recording data, I know that I am capable of doing field research for extended periods of time."
There are many clubs on campus that will allow you to explore your interests, stretch your skills, and make an impact in an area about which you're passionate. Contact the ASWC Club Director at aswc_clubdir@whitman.edu to learn more about current clubs or start your own.
Action for Animals
This club improves the lives of animals in Walla Walla by working closely with the Blue Mountain Humane Society.
ASWC Sustainability
This committee coordinates many sustainability initiatives across campus, often using money from the Green Fund to finance projects and seeking the legislative backing of the ASWC senate to formalize changes.
Campus Climate Coalition (CCC)
Campus Climate Coalition is the umbrella organization for various environmental campaigns and groups at Whitman. Its goals shift depending on which issues galvanize the campus that year.
Divest Whitman
Through rallies, sit-ins, surveys, and poster campaigns this group seeks to convince the Board of Trustees to allocate the college's fiscal investments in the fossil fuel industry elsewhere.
Environmental Studies House (The Outhouse)
Up to eight students and one resident assistant can live in the Outhouse, where they educate their peers about ecological issues through all-campus programming and contribute significantly to Whitman's recycling pick-up.
Organic Garden
The Organic Garden grows annual and perennial vegetables, fruits and herbs, using no chemical pesticides and improving soil fertility with compost. Students weed and plant the garden and care for egg-laying chickens in the adjacent coop.
Outdoor Program
The Outdoor Program fosters personal growth, facilitates learning, and creates recreational opportunities through skills and risk management training, leadership development, and environmentally sound trips in a supportive community.
Science in the Schools
Students can participate in this partnership between the Whitman science department and local schools in many ways, including volunteering on Family Science Night.
Student Agriculture at Whitman (SAW)
In the SAW garden, students grow organic produce that the dining halls incorporate into their food.
Sustainability Committee
Three appointed students work alongside the Campus Sustainability Coordinator to advise the college on projects and policy changes.
Community involvement helps students understand a broad range of issues and is becoming increasingly important in the eyes of many employers. For more ways to connect with local organizations, contact the Student Engagement Center in Reid Campus Center.
Blue Mountain Humane Society
This organization prevents cruelty and promotes kindness to companion animals in the community. Volunteer to help with everything from animal care to office work.
Blue Mountain Land Trust
BLMT is dedicated to protecting for future generations the land we love, working farms and forests, watershed habitat and scenic views through voluntary partnerships with private landowners.
CURB, a project of the Tri-State Steelheaders and Kooskooskie Commons, restores sustainable populations of native salmonids by enhancing habitat, providing public education, and promoting recreational angling for future generations.
Get involved with the natural resources and landscape in Walla Walla by helping to preserve the Kooskooskie commons. Learn through cultural activities, storytelling, experiential education, conversation, celebration, and the arts about the importance of our environment. Volunteers will work on stream riparian, wetland restoration, stream clean up, removing non-native vegetation, planting native plants, GIS monitoring, and other outreach efforts.
The Sustainable Living Center conserves resources for the future by encouraging and facilitating sustainable living practices in our community. Volunteers staff a booth at the Farmer's Market or at a fair, help with grant writing, retail opportunities at Builders ReSupply, and can help with a Builders ReSupply clean-up day.
Walla Walla Area Resource Conservation Committee (Walla Walla 2020)
This organization works with government agencies, private entities, and the public to promote sustainability (ecological, equitable, and economical) in the community.
Learn to appreciate, enjoy, study, and preserve the environment for native plants. Work outdoors maintaining native plants and weeding for a more sustainable environment. Volunteers must be willing to get dirty and have an appreciation for the beauty of the environment.
The Walla Walla Community College Water & Environmental Center focuses on collaboration and education for environmental and economic sustainability. WEC facilitates regional and local partnership programs, provides community and K-12 education opportunities, and coordinates the WWCC Watershed Ecology degree program, campus sustainability and "Go Green Club" activities.
Fellowships and grants afford many students the opportunity to continue their learning beyond graduation in high-impact programs. For more information, please contact the Office of Fellowships and Grants in Reid Campus Center.
Cultural Vistas Fellowship
Cultural Vistas provides opportunities for underrepresented U.S. university students to advance their career goals, develop global competencies and experience life in another culture. The program includes an eight-week summer internship in Argentina, Germany or India. Academic or practical experience in sustainability, environmental awareness, engineering and related sciences, as well as prior knowledge of the language of the host country, are important eligibility components. Fellows enrich their academic learning through professional internships and immersion experiences focused on environmental sustainability.
Green Corps' Field School for Environmental Organizing trains college graduates to run environmental campaigns, by building a core group of activists and convincing decision-makers to pass laws, change policies and create reforms to protect our environment.
National Geographic Young Explorers Grants Program
National Geographic's YEG program is designed for individuals ages 18 and older to pursue research, conservation, and exploration-related projects consistent with National Geographic's existing grant programs. The program offers opportunities for fieldwork in Brunei, Hong Kong, Malaysia, Mongolia, Japan, Korea, Indonesia, Philippines, Singapore, Taiwan and other countries. Applicants are not required to have advanced degrees. However, a record of prior experience in research, conservation or exploration should be submitted as it pertains to the proposed project. Foreign nationals are invited to apply. Researchers planning to work in countries abroad should make great effort to include at least one local collaborator as part of their team.
The Udall Foundation awards scholarships to college sophomores and juniors for their leadership, public service, and commitment to issues related to American Indian nations or to the environment.
Internships and on-campus employment are excellent for accumulating work experience, developing your narrative, and broadening your network. Note that the list below is not comprehensive. Check sites such as vault.com and internships.com for more opportunities.
To see what Wildlife & Conservancy internships Whitman students have held in the past, check out the Whitman Internship Database and search "Wildlife & Conservancy" or "Environment & Sustainability".
Studying away from campus is a fantastic way to learn more about the world, as well as an excellent experience upon which you'll draw throughout your academic and professional career. For more information, contact Off-Campus Studies in Memorial.


SFS: Tanzania Wildlife Management Studies Program
The SFS: Tanzania Wildlife Management Studies program in northern Tanzania is well-suited for students who want a hands-on study abroad program that examines the issues of African wildlife and sustainable development. The curriculum and research of this program focuses on examining how changes in land-use and resource availability in the Maasai steppe ecosystems can be managed in such a way as to safeguard and promote biodiversity conservation while fostering the wellbeing of local communities. For the Directed Research project, students work in teams conducting research related to ongoing SFS studies on topics, such as grazing, land-use patterns, water use, and factors affecting wildlife populations.

SIT: Madagascar Biodiversity & Natural Resource Management
Through the SIT: Madagascar Biodiversity and Natural Resource Management program, Whitman students can study ecology and social scientific research methods in Madagascar. Students analyze environmental issues in an array of ecosystems, including rainforests, dry spiny forests, savanna, gallery and littoral forests, mangroves, and coral reefs. Students study French and Malagasy and look at long-term conservation and development needs of local populations.
SFS: Australia Tropical Rainforest Studies
The School for Field Studies program in Australia is well-suited for students who want to study and conduct hands-on research in rainforest management and restoration in the the country's tropical rainforest. The region's ancient rainforests have been greatly affected by habitat loss, fragmentation, and climate change. Student research aims to further the understanding of the dynamics of rainforest ecosystems, including the potential impact of global climate change. For the Directed Research project near the end of the semester, students work in teams conducting research related to ongoing SFS studies on topics such as monitoring flora and fauna succession, assessing tree seedling recruitment, and improving water quality through plantings around watersheds.

SIT: Australia Sustainability & Environmental Action
The SIT: Australia Sustainability and Environmental Action program is designed to help students acquire methods, tools, and different perspectives on how to make our societies more sustainable. About half of the students on the program are environmental studies majors, while the other half of the students are from diverse fields who are motivated to act on environmental challenges. Learning is conducted in remote wilderness areas, national parks, and on-site sustainable housing projects. The program includes excursions such as a one-week trip to Tasmania, a week-long trip to Sydney and Melbourne, and camping trip with Aboriginal elders.
SFS: Turks & Caicos Marine Resource Management
The School for Field Studies program in the Turks and Caicos Islands (TIC) of the Caribbean is well-suited for students who want a hands-on study abroad program that examines issues of marine resource management. These British-governed islands are major exporters to conch and spiny lobster, and reef degradation and depletion of the fisheries has impacted the livelihood of the local community. Students live at the SFS Center on the South Caicos Island overlooking the sea where they frequently snorkel and SCUBA dive with SFS faculty to learn about the marine habitat and fisheries. Students learn to identify and observe the behavior of marine species, assess coastal and marine habitats, and quantify fishery resources through hours of training, observation, and study in the water. For the Directed Research project near the end of the semester, students work in teams conducting research related to ongoing SFS studies on tropics, such as lobster and conch stock levels, coral diseases, and seagrass habitats.
SFS: Panama Tropical Island Biodiversity & Conservation
Through the SFS: Panama Tropical Island Biodiversity Studies program, the archipelago of Bocas Del Toro becomes the classroom where forest and shore come together. Students study the state of the island system's fragile natural habitats, defining the main environmental issues and understanding the community's goals in natural resource management. The archipelago hosts more marine and terrestrial species than almost anywhere on Earth.

SIT: Ecuador Comparative Ecology & Conservation
The SIT: Ecuador Comparative Ecology and Conservation program allows Whitman students with an interest in environmental studies and biology an opportunity to study in Quito, Ecuador. This program affords students the opportunity to study various ecosystems and to learn of conservation issues affecting those systems. Students on this program will participate in educational excursions to the Galápagos Islands, the highland Andes, the Amazon rainforest, and the cloud forest, as well as complete a month-long Independent Study Project.

CIEE: Monteverde: Tropical Ecology, & Conservation
The CIEE: Tropical Ecology and Conservation program in Monteverde, Costa Rica is designed for students with biology-related majors who seek intensive, tropical field and coursework in Costa Rica. All biology courses are taught in English. Field trips involve hiking that may be strenuous.

SFS: Costa Rica Sustainable Development Studies
The School for Field Studies program in Costa Rica (Sustainable Development Studies) is well-suited for students who want a hands-on study abroad program that examines issues of sustainable development in Central America. Located on a small mangos and orange farm in the hills of the Central Valley of Costa Rica, the program focuses on evaluating the actual success of Costa Rica's world renowned conservation system and developing alternate strategies for economic development and biodiversity conservation.

SEA Semester
Every SEA Semester begins with a shore component on SEA's campus in Woods Hole, MA and is followed by an open ocean research voyage. SEA Semester offers a number of programs/voyages in both the Atlantic and Pacific Oceans.
Here are some possible post-graduate degrees pursued by people in wildlife and conservancy. Contact the SEC for additional information.
MS/Ph.D. in Environmental Science and Management
MS/Ph.D. in Sustainability, Climate Change, or Environmental Degradation
Master of Forestry
Master of Biological Sciences
Master of Conservation Biology
Ph.D. in Biosphere Conservation
Ph.D. in Ecology, Evolution, or Marine Biology
Alumni in the Field
Log in to LinkedIn or Whitman Connect to learn about Whitman alumni with jobs in wildlife and conservancy.
Potential Job Titles
Activist
Conservation Easement Mediator
Conservation Scientist
Environmental Scientist
Field Geologist
Fire Fighter
Land Trust Representative
Lobbyist
Natural Resource Specialist
Nature Photographer
Nature Writer
Park Ranger
Forester
Veterinarian
Wildlife Biologist
Zoologist