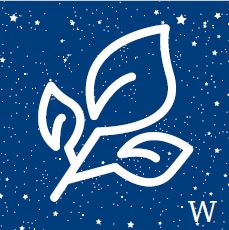 Careers in food systems can pertain to food access and justice, farming, policy development, education, academia, agricultural business, technology systems, and more. A strong environmental studies background and an interdisciplinary perspective can help students navigate the intersections of ecology, plant development, food culture and politics that comprise food systems.
Following an internship with Nothing's Simple Farm in Walla Walla, Paul Minor '17 said:

"Farming is fun! I'm particularly enjoying observing my friend Ted manage small-business-owner syndrome, communal eating, beets, and actively using my body through my job."
There are many clubs on campus that will allow you to explore your interests, stretch your skills, and make an impact in an area about which you're passionate. Contact the ASWC Club Director at aswc_clubdir@whitman.edu to learn more about current clubs or start your own.
ASWC Sustainability
This committee coordinates many sustainability initiatives across campus, often using money from the Green Fund to finance projects and seeking the legislative backing of the ASWC senate to formalize changes.
Bon Appetit Advisory Committee
Four students advise Bon Appetit on changes to the dining halls.
Campus Climate Coalition (CCC)
Campus Climate Coalition is the umbrella organization for various environmental campaigns and groups at Whitman. Its goals shift depending on which issues galvanize the campus that year.
Environmental Studies House (The Outhouse)
Up to eight students and one resident assistant can live in the Outhouse, where they educate their peers about ecological issues through all-campus programming and contribute significantly to Whitman's recycling pick-up.
Glean Team
This group gathers leftover fruit and vegetables from farmers' fields that have already been commercially harvested and distributes the produce to local food banks.
Japanese Cooking Club (JCC)
This club spreads cultural awareness through culinary arts, meeting weekly for cooking classes.
Mycology Club
Mycology Club promotes awareness of the Fungi Kingdom by meeting weekly to organize lectures, watch fungal documentaries, and grow gourmet mushrooms in the shed behind Lyman Hall.
Organic Garden
The Organic Garden grows annual and perennial vegetables, fruits and herbs, using no chemical pesticides and improving soil fertility with compost. Students weed and plant the garden and care for egg-laying chickens in the adjacent coop.
Sustainability Committee
Three appointed students work alongside the Campus Sustainability Coordinator to advise the college on projects and policy changes.
Student Agriculture at Whitman (SAW)
In the SAW garden, students grow organic produce that the dining halls incorporate into their food.
Community involvement helps students understand a broad range of issues and is becoming increasingly important in the eyes of many employers. For more ways to connect with local organizations, contact the Student Engagement Center in Reid.
An integral part of BMAC's work is supplying food for those in need. Food from multiple community food drives, gleaning projects, grocery rescue, Second Harvest, and the USDA is stored in the BMAC Food Bank warehouse and distributed through local pantries, the Senior Food Program (CSFP), the Weekend Backpack Program, and other programs.
Blue Mountain Land Trust
BLMT is dedicated to protecting for future generations the land we love, working farms and forests, watershed habitat and scenic views through voluntary partnerships with private landowners.
Christian Aid Center provides breakfast and dinner daily to anyone in our community who is hungry. The meal ministry is volunteer-driven with more than 200 volunteers preparing and serving hot, nutritious meals each month.
CURB, a project of the Tri-State Steelheaders and Kooskooskie Commons, restores sustainable populations of native salmonids by enhancing habitat, providing public education, and promoting recreational angling for future generations.
Glean Team
This group gathers leftover fruit and vegetables from farmers' fields that have already been commercially harvested and distributes the produce to local food banks.
Students can participate in this partnership between the Whitman science department and local schools in many ways, including volunteering on Family Science Night.
SCORE Trips
Summer Community OutReach trips allow students to explore Walla Walla before classes start through work with great nonprofits and community organizations in town. The excursions are student-led, pre-orientation service trips for incoming Whitman students. These trips allow new students to participate in community service projects in Walla Walla and get to know their fellow peers through hard work and lots of fun. SCORE participants volunteer at a primary service project each day and go on field trips to non-profits to gain an understanding of the social issues that affect our community.
Learn to appreciate, enjoy, study, and preserve the environment for native plants. Work outdoors maintaining native plants and weeding for a more sustainable environment. Volunteers must be willing to get dirty and have an appreciation for the beauty of the environment.
Fellowships and grants afford many students the opportunity to continue their learning beyond graduation in high-impact programs. For more information, please contact the Office of Fellowships and Grants in Reid Campus Center.
Doris Duke Conservation Scholars Program
DDCSP is a multi-summer, experiential learning program for undergraduates that explores conservation in the areas of climate, water, food and ecosystems of the Pacific Northwest. DDCSP helps emerging conservation leaders to develop unique perspectives and skills by connecting them to conservation, biodiversity, environmental justice and community programs and initiatives. Duke scholars are engaged with conservation practice across a range of ecological and cultural landscapes. Academic study in the natural sciences is not a requirement for application.
The Bill Emerson National Hunger Fellowship, a project of the Congressional Hunger Center, is a unique leadership development opportunity for motivated individuals seeking to make a difference in the struggle to eliminate hunger and poverty. Fellows are placed for half their term of service with urban and rural community-based organizations all over the country involved in fighting hunger at the local level, such as grassroots organizing groups, food banks, economic development agencies, local advocacy groups and faith-based organizations.
Meridian Institute Fellowship Program
The Meridian Institute provides the next generation of public policy leaders with skills to promote collaboration on complex, often controversial problems. Fellows work in several focus areas: environment and natural resources; agriculture and food security; climate change and energy; resilience and sustainability; global stability and security; health; and science and technology. The fellowship is a two-year, full-time position beginning in the summer. Applicants must be U.S. citizens, have full professional proficiency in English and have earned a bachelor's degree before start of program.
Internships and on-campus employment are excellent for accumulating work experience, developing your narrative, and broadening your network. Note that the list below is not comprehensive. Check sites such as vault.com and internships.com for more opportunities.
To see what Food Systems internships Whitman students have held in the past, check out the Whitman Internship Database and search "Food Systems" or "Environment & Sustainability".
Studying away from campus is a fantastic way to learn more about the world, as well as an excellent experience upon which you'll draw throughout your academic and professional career. For more information, contact Off-Campus Studies in Memorial.
SFS: Turks & Caicos Marine Resource Management
The School for Field Studies program in the Turks and Caicos Islands (TIC) of the Caribbean is well-suited for students who want a hands-on study abroad program that examines issues of marine resource management. These British-governed islands are major exporters to conch and spiny lobster, and reef degradation and depletion of the fisheries has impacted the livelihood of the local community. Students live at the SFS Center on the South Caicos Island overlooking the sea where they frequently snorkel and SCUBA dive with SFS faculty to learn about the marine habitat and fisheries. Students learn to identify and observe the behavior of marine species, assess coastal and marine habitats, and quantify fisherie resources through hours of training, observation, and study in the water. For the Directed Research project near the end of the semester, students work in teams conducting research related to ongoing SFS studies on tropics, such as lobster and conch stock levels, coral diseases, and seagrass habitats.

SFS: Costa Rica Sustainable Development Studies
The School for Field Studies program in Costa Rica (Sustainable Development Studies) is well-suited for students who want a hands-on study abroad program that examines issues of sustainable development in Central America. Located on a small mangos and orange farm in the hills of the Central Valley of Costa Rica, the program focuses on evaluating the actual success of Costa Rica's world renowned conservation system and developing alternate strategies for economic development and biodiversity conservation.
Here are some possible post-graduate degrees pursued by people in food systems. Contact the SEC for additional information.
Advanced degrees available in Nutrition and Food Science, Agricultural and Biological Engineering, Food Studies, Food Security and the Environment, Plant Pathology, and Soil Science
Master of Science in Sustainable Food Systems (MSFS)
MA in Environment and Community
Potential Job Titles
Activist
Agricultural/Food Scientist
Chef
Greenhouse Technician
Farmer
Farmer's Market Vendor
Food Broker
GMO Researcher
Land Trust Advocate
Lobbyist
Pesticide Technician
Organic Farm Owner
Organic Product Marketing
Precision Agriculture Specialist
Soil Scientist