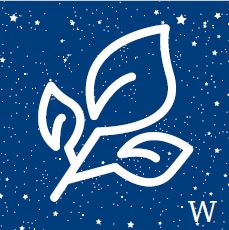 This profession includes jobs in renewable energy, energy efficiency, pollution reduction and removal, greenhouse gas reduction, recycling and reuse, natural resource conservation, environmental compliance, education and training, and public awareness. Understanding statistical measurement, ecology, climate science, environmental activism, sociological tendencies, and public policy as well as worldwide historical precedents for today's energy use would all be useful in this field.
Following an internship with the EPA's Hanford Project office, Chemistry/Environmental Studies major Marra Clay '17 said:
"Through my internship, I connected with the Washington State Department of Ecology, the Department of Energy, as well as several different contracting firms. I was able to get a feel for what it would be like to have a career in environmental regulation."
There are many clubs on campus that will allow you to explore your interests, stretch your skills, and make an impact in an area about which you're passionate. Contact the ASWC Club Director at aswc_clubdir@whitman.edu to learn more about current clubs or start your own.
ASWC Sustainability
This committee coordinates many sustainability initiatives across campus, often using money from the Green Fund to finance projects and seeking the legislative backing of the ASWC senate to formalize changes.
Buildings and Grounds Governing Board
Two students sit on the Buildings and Grounds Governing Board to provide perspective on significant, long-term initiatives concerning structures, renovation, and upkeep. These students represent their peers in meetings with the Whitman College Board of Trustees.
Campus Climate Coalition (CCC)
Campus Climate Coalition is the umbrella organization for various environmental campaigns and groups at Whitman. Its goals shift depending on which issues galvanize the campus that year.
Divest Whitman
Through rallies, sit-ins, surveys, and poster campaigns this group seeks to convince the Board of Trustees to allocate the college's fiscal investments in the fossil fuel industry elsewhere.
Environmental Studies House (The Outhouse)
Up to eight students and one resident assistant can live in the Outhouse, where they educate their peers about ecological issues through all-campus programming and contribute significantly to Whitman's recycling pick-up.
Organic Garden
The Organic Garden grows annual and perennial vegetables, fruits and herbs, using no chemical pesticides and improving soil fertility with compost. Students weed and plant the garden and care for egg-laying chickens in the adjacent coop.
Science in the Schools
Students can participate in this partnership between the Whitman science department and local schools in many ways, including volunteering on Family Science Night.
Student Agriculture at Whitman (SAW)
In the SAW garden, students grow organic produce that the dining halls incorporate into their food.
Sustainability Committee
Three appointed students work alongside the Campus Sustainability Coordinator to advise the college on projects and policy changes.
Community involvement helps students understand a broad range of issues and is becoming increasingly important in the eyes of many employers. For more ways to connect with local organizations, contact the Student Engagement Center in Reid Campus Center.
BMAC Energy Assistance Programs help low-income households maintain power and heating, especially during the winter. Various programs can help households with energy bills, depending on the energy sources in the home.
Blue Mountain Land Trust
BLMT is dedicated to protecting for future generations the land we love, working farms and forests, watershed habitat and scenic views through voluntary partnerships with private landowners.
Cool the Schools
Students volunteer to teach local middle schoolers about climate change to each spring.
Students can participate in this partnership between the Whitman science department and local schools in many ways, including volunteering on Family Science Night.
The Sustainable Living Center conserves resources for the future by encouraging and facilitating sustainable living practices in our community. Volunteers staff a booth at the Farmer's Market or at a fair, help with grant writing, retail opportunities at Builders ReSupply, and can help with a Builders ReSupply clean-up day.
Walla Walla Area Resource Conservation Committee (Walla Walla 2020)
This organization works with government agencies, private entities, and the public to promote sustainability (ecological, equitable, and economical) in the community.
The Walla Walla Community College Water & Environmental Center focuses on collaboration and education for environmental and economic sustainability. WEC facilitates regional and local partnership programs, provides community and K-12 education opportunities, and coordinates the WWCC Watershed Ecology degree program, campus sustainability and "Go Green Club" activities.
Fellowships and grants afford many students the opportunity to continue their learning beyond graduation in high-impact programs. For more information, please contact the Office of Fellowships and Grants in Reid Campus Center.
Cultural Vistas Fellowship
Cultural Vistas provides opportunities for underrepresented U.S. university students to advance their career goals, develop global competencies and experience life in another culture. The program includes an eight-week summer internship in Argentina, Germany or India. Academic or practical experience in sustainability, environmental awareness, engineering and related sciences, as well as prior knowledge of the language of the host country, are important eligibility components. Fellows enrich their academic learning through professional internships and immersion experiences focused on environmental sustainability.
Fraunhofer Center for Sustainable Energy Systems Fellowship
The Fraunhofer Center provides recipients with project experience in PV technologies, building energy technologies, distributed electrical energy systems and/or technology commercialization. Fellowship positions range from research on cutting-edge clean technology solutions to work with a behavioral scientist on issues related to energy-saving technology. Placements are in Boston for three months to one year. A minimum commitment of six months and a 40-hour work week is required of all fellows.
Meridian Institute Fellowship Program
The Meridian Institute provides the next generation of public policy leaders with skills to promote collaboration on complex, often controversial problems. Fellows work in several focus areas: environment and natural resources; agriculture and food security; climate change and energy; resilience and sustainability; global stability and security; health; and science and technology. The fellowship is a two-year, full-time position beginning in the summer. Applicants must be U.S. citizens, have full professional proficiency in English and have earned a bachelor's degree before start of program.
Internships and on-campus employment are excellent for accumulating work experience, developing your narrative, and broadening your network. Note that the list below is not comprehensive. Check sites such as vault.com and internships.com for more opportunities.
To see what Energy internships Whitman students have held in the past, check out the Whitman Internship Database and search "Energy" or "Environment & Sustainability".
Studying away from campus is a fantastic way to learn more about the world, as well as an excellent experience upon which you'll draw throughout your academic and professional career. For more information, contact Off-Campus Studies in Memorial.
IES: Freiburg Environmental Studies & Sustainability
The IES: Freiburg Environmental Studies and Sustainability program through IES Abroad allows Whitman students to explore topics in environmental studies, forest ecology, and sustainability while living in Freiburg, a well-known center for environmental innovation.

Frontiers Abroad: Geology of New Zealand
The Geology of New Zealand program begins with a five-week geology field camp that explores the stratigraphy, mountain building, and tectonics of the South Island and the volcanology and geothermal geology of the North Island. Following field camp, students transition to a campus semester at the University of Canterbury in Christchurch.

DIS: Copenhagen
The DIS Copenhagen program, students can take a variety of courses in English while experiencing immersion in Copenhagen, Denmark. This program provides students with an academically challenging environment where students can take over 200 elective course that are all taught in English. There are several cultural engagements opportunities like course-integrated study tours, DIScovery Trips, housing.

SIT: Australia Sustainability & Environmental Action
The SIT: Australia Sustainability and Environmental Action program is designed to help students acquire methods, tools, and different perspectives on how to make our societies more sustainable. About half of the students on the program are environmental studies majors, while the other half of the students are from diverse fields who are motivated to act on environmental challenges. Learning is conducted in remote wilderness areas, national parks, and on-site sustainable housing projects. The program includes excursions such as a one-week trip to Tasmania, a week-long trip to Sydney and Melbourne, and camping trip with Aboriginal elders.

SIT: Madagascar Biodiversity & Natural Resource Development
Through the SIT: Madagascar Biodiversity and Natural Resource Management program, Whitman students can study ecology and social scientific research methods in Madagascar. Students analyze environmental issues in an array of ecosystems, including rainforests, dry spiny forests, savanna, gallery and littoral forests, mangroves, and coral reefs. Students study French and Malagasy and look at long-term conservation and development needs of local populations.
Here are some possible post-graduate degrees pursued by people in energy. Contact the SEC for additional information.
MS/Ph.D. of Environmental Science and Management
Master and Ph.D.s in Sustainability, Climate Change, and Environmental Degradation
Master in Environmental Science/Public Affairs
Master in Energy Management
Master in Energy Policy and Climate
Potential Job Titles
Activist
Alternative Fuel Scientist
Energy Project Manager
Engineer
Environmental Consultant
Environmental Scientist
Facilities Director
Lobbyist
Natural Resource Specialist
Solar Panel Distributor
Sustainability Coordinator
Technical Sales
Wind Turbine Technician