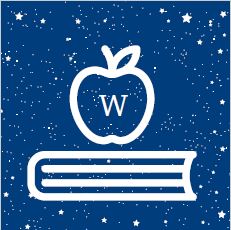 Opportunities in K-12 education include teaching, mentoring, para-education, and counseling.
Following an internship with America Reads, America Counts in Walla Walla, Catherine Bayer '16, said:
"I often found myself struggling to leave when my hours were done because I felt so welcomed and valuable in my school's community."
There are many clubs on campus that will allow you to explore your interests, stretch your skills, and make an impact in an area about which you're passionate. Contact the ASWC Club Director at aswc_clubdir@whitman.edu to learn more about current clubs or start your own.
Academic Affairs Governing Board
Alongside the provost and the dean of the faculty, two students sit on the Academic Affairs Governing Board to consider planning, policy, and procedures that affect academics. These students represent their peers in meetings with the Whitman College Board of Trustees.
Beyond Borders Club
Beyond Borders fosters global awareness. This educational and culturally-focused club hosts screenings, lectures, art displays, and other events, such as the Internation Celebration.
Black Student Union (BSU)
Black Student Union is a safe space to discuss topics of race. The club serves as a support group for students of color, but any student can attend.
Council on Student Affairs
Five students (and at least two alternates) work as a disciplinary body to make rulings on student infractions of school policy.
Club Latino
Club Latino is a group of students of any ethnic background who seek to educate themselves and the community about the history and culture of the Latino population, especially that of the United States, Mexico, Central, and South America.
First Generation/Working Class Club (FGWC)
Sometimes FG/WC students struggle to adjust to Whitman; this club aims to help them overcome potential obstacles by providing a network and advocating for resources on campus.
Mixed Race Club (HAPA)
HAPA responds to the modern world's continual blurring of the margins of "race" by creating a community for multiracial students and educating others about identity development.
Indigenous People's Education and Cultural Club (IPECC)
Both Native and non-Native students comprise IPECC, a group that shares the diverse traditions of Native culture through entertainment, speakers, educators, and activities.
Outdoor Program
The Outdoor Program fosters personal growth, facilitates learning, and creates recreational opportunities through skills and risk management training, leadership development, and environmentally sound trips in a supportive community.
Peer Listeners
Affiliated with the Counseling Center, this program fosters emotional well-being on campus by providing students with a safe space to discuss any issue with a peer.
Planned Parenthood Generation Action
This group educates the community about reproductive health and rights, providing a safe space to learn about healthy, enjoyable, and empowering ways to approach sex.
South Asian Students Association (SASA)
SASA promotes interest in and awareness of South Asian cultures in the Whitman community by hosting festivals, film screenings, lectures, and performances.
Thrive
This club addresses mental health issues, educating the community and welcoming anyone who seeks information about how to help themselves or support loved ones.
Whitman African Students Association (WASA)
WASA supports African students on campus and teaches about African culture and issues.
Whitman Institute for Scholastic Enrichment (WISE)
Each summer the Intercultural Center hires resident assistants to lead local rising ninth graders through a three-day pre-college program at Whitman.
Community involvement helps students understand a broad range of issues and is becoming increasingly important in the eyes of many employers. For more ways to connect with local organizations, contact the Student Engagement Center in Reid Campus Center.
Adopt-A-Grandparent
This program pairs Whitman students with residents at the nearby Odd Fellows senior home. Volunteers visit their adopted grandparents each week to tell stories, play games, listen to music, read books, and craft together.
Advanced Studies Enrichment (ASE)
Twice a week Whitman tutors gather in the Hall of Science armed with snacks, textbooks, and knowledge to help Walla Walla AP students with math and science.
Buddy Program
The Buddy Program connects students with intellectually or developmentally disabled adults in Walla Walla. Students meet with their community buddies twice a month for various activities, including dances, movie nights, crafts, bowling, and more.
Classroom Connections
These tutors volunteer in Walla Walla high school classrooms to model self-confidence, foster academic commitment, strong study skills, and planning for college.
Cool the Schools
Students volunteer to teach about climate change to local middle schoolers each spring.
Eye to Eye
Eye to Eye connects fourth and fifth graders from Walla Walla public schools with Whitman students with learning disabilities. Each week, the pairs create art projects that instill confidence and self-advocacy skills in the elementary schoolers.
Green Park Elementary Bilingual Program
Once a week students tutor children at Green Park Elementary School as they transition from learning only in Spanish to learning in English. Volunteers must be able to teach various subjects in Spanish, including math, reading, writing, and science.
Junior Achievement
Junior Achievement is the world's largest organization dedicated to inspiring and preparing K-12 students to succeed in a global economy. Junior Achievement provides students in-school and after-school programs in three key areas: entrepreneurship, financial literacy, and work readiness.Volunteers at JA teacher/consultants volunteer in elementary school classrooms for a series of 5-6 sessions that take approximately 45 minutes each. Fall sessions are October to December; spring sessions occur February to April.
Spring Break Service Trip
Spring Break Service Trips are week-long volunteer opportunities that allow Whitman students to focus on a particular social issue outside of the Walla Walla community.
Science in the Schools
Students can participate in this partnership between the Whitman science department and local schools in many ways, including volunteering on Family Science Night.
stART
Students partner with CAMPFIRE USA to teach art, music, and theater lessons at local elementary schools.
Story Time Project
Story Time volunteers travel to classrooms and daycares throughout Walla Walla to read stories to children each week. Bilingual volunteers, especially those fluent in Spanish, are welcome.
Walla Walla High School
WWHS aims to provide a comfortable and safe learning experience for its students. Volunteers can expect to tutor math, science, English, history and foreign language while encouraging individual responsibility. Tutors aid with many tasks like finishing homework, working on papers, retaking quizzes, reviewing assignments, etc. Lab Hours: Mon-Fri 7:30-8:25, Mon-Thurs 2:00 - 4:00 Required hours: This is a volunteer position and students may work as little as one hour per week, although it is required that tutors are committed to tutoring during the time that they have indicated.
Whitman Mentor Program
Whitman students join their mentee, a local elementary schooler, at recess once a week to build a healthy relationship and have fun.
Whitman Teaches the Movement (WTTM)
This program trains students to teach about the 1960s civil rights movement in local schools. Using curricula developed by the Walla Walla Public School District and the Southern Poverty Law Center, WTTM increases tolerance and anti-discrimination education.


Fellowships and grants afford many students the opportunity to continue their learning beyond graduation in high-impact programs. For more information, please contact the Office of Fellowships and Grants in Reid Campus Center.
The French Ministry of Education and the Cultural Services at the French Embassy offer approximately 1,500 English language teaching assistantships in French primary and secondary schools as well as in various French teaching colleges.
TaLK is a Korean Government scholarship program known as Teach And Learn in Korea. The program's main objective is to invite and train native English speakers and overseas Koreans to teach practical English in after-school classes at rural elementary schools.
Princeton in Africa (PiAf) is a nonprofit organization that offers yearlong fellowship opportunities with a variety of organizations working across the African continent. PiAf Fellows work in service-oriented positions in many different fields, including humanitarian aid, public health, conservation, education and social enterprise.
Fellowships for teaching and other services in Asia
Princeton in Latin America (PiLA) is a nonprofit organization, affiliated with but not funded by Princeton University. PiLA partners with non-governmental organizations (NGOs), community, government and multilateral organizations throughout Latin America and the Caribbean to provide them with highly qualified recent college graduates. Fellows commit to a full-year service fellowship in development work.
North American Language and Culture Assistants (NALCA) is an academic "continuing education" grant provided by the Ministry of Education of Spain. NALCA sends over 2000 American and Canadian participants to Spain each year to serve as teaching assistants, sharing their native knowledge of the English or French language and North American culture in Spanish public K-12 schools.
The Woodrow Wilson Teaching Fellowship seeks to attract talented, committed individuals with backgrounds in the STEM fields into teaching in high-need secondary schools in Georgia, Indiana, and New Jersey.
Internships and on-campus employment are excellent for accumulating work experience, developing your narrative, and broadening your network. Note that the list below is not comprehensive. Check sites such as vault.com and internships.com for more opportunities.
To see what K-12 internships Whitman students have held in the past, check out the Whitman Internship Database and search "K-12" or "Education".
Studying away from campus is a fantastic way to learn more about the world, as well as an excellent experience upon which you'll draw throughout your academic and professional career. For more information, contact Off-Campus Studies in Memorial.

Budapest Semesters in Mathematics (BSM)
Through the Budapest Semesters in Mathematics program, students learn mathematics from leading Hungarian scholars in English. Hungary has a long tradition of excellence in mathematics education. The instructors of Budapest Semesters in Mathematics are members of the three institutions in Budapest known for having educated more than half of Hungary's highly acclaimed mathematicians. The school is near the center of historic Budapest, classes are small, living costs are modest, and all courses are taught in English.

SIT: Nicaragua Youth Culture, Literacy, & Media
Through the SIT: Nicaragua Youth Culture, Literacy, and Media program, Whitman students can explore Nicaragua a generation after the revolution and investigate how people in Nicaragua are creatively advocating for change. In addition to many site visits in Nicaragua, students gain comparative perspectives on youth issues during an excursion to Cuba.

SIT: Ecuador Development, Politics, & Languages
The SIT: Ecuador Development, Politics, and Language program analyzes the connections and interplay between language and power in Ecuador. Students will examine how language shapes politics and how different groups in Ecuador have used languages to instill, reinforce, subvert, and reinvent power relationships, both historically and today. Students participate in many educational excursions including a trip to the Galápagos where students study the discourses related to sustainability and tourism. Students produce a final Independent Study Project.

IES: Vienna, European Society, and Culture
Through the Institute for the International Education of Students (IES), Whitman students may enroll at the IES Center in Vienna. The IES Vienna program offers courses in art history, politics, music, history, literature, economics, and psychology taught by Austrian faculty in English and German specifically for US study abroad students. A special feature of the program is the opportunity to enroll in courses that focus on Central and Eastern Europe. As a cultural center, Vienna offers a wide range of arts including opera, concerts theater, world-famous museums, and historic architecture. In addition, the program offers optional field trips each semester to locations such as Berlin, Dresden, Budapest, Krakow, Prague, and the Austrian Alps.
IES: Study in Granada
The IES Abroad Granada provides students with exposure to Granada's Islamic heritage in a Southern European setting and a cross of cultures that is unique within the Hispanic world. Advanced track students with sufficient Spanish skills have the option of direct enrollment at the University of Granada.

DIS: Copenhagen
The DIS Copenhagen program, students can take a variety of courses in English while experiencing immersion in Copenhagen, Denmark. This program provides students with an academically challenging environment where students can take over 200 elective course that are all taught in English. There are several cultural engagements opportunities like course-integrated study tours, DIScovery Trips, housing.
Here are some possible post-graduate degrees pursued by people in K-12 education. Contact the SEC for additional information.


Master of Arts in Elementary Education
Master of Education in Secondary Education
Ph.D. in Bilingual and Bicultural Education
Master of Science in Special Education
Other Resouces
Washington State Approved Programs for MAT/MIT - Degrees or certificates offered by approved programs at Institutions in Washington State.
Masters in Education - This site provides information about teaching in a variety of subjects, the educational climate in each state, interviews with teachers who have completed a master's-level education, and a comprehensive list of schools offering master's programs in education across the country.
Alumni in the Field
Log in to LinkedIn or Whitman Connect to learn about Whitman alumni with jobs in K-12 education.
Potential Job Titles
Counselor
Curriculum Designer
Educator Manager
Elementary School Teacher
ESL Instructor
High School Teacher
Middle School Teacher
Special Education Teacher
Textbook Writer
Youth Tutor