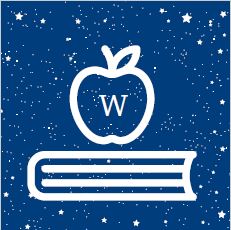 Careers in higher education can usually be divided into three categories: teaching, research, and administration.
There are many clubs on campus that will allow you to explore your interests, stretch your skills, and make an impact in an area about which you're passionate. Contact the ASWC Club Director at aswc_clubdir@whitman.edu to learn more about current clubs or start your own.
Pursue residence hall or extracurricular leadership positions, such as hall council, club leadership, Whitman Events Board, and Intramural Sports Committee.
Academic Affairs Governing Board
Alongside the provost and the dean of the faculty, two students sit on the Academic Affairs Governing Board to consider planning, policy, and procedures that affect academics. These students represent their peers in meetings with the Whitman College Board of Trustees.
Beyond Borders Club
Beyond Borders fosters global awareness. This educational and culturally-focused club hosts screenings, lectures, art displays, and other events, such as the Internation Celebration.
Black Student Union (BSU)
Black Student Union is a safe space to discuss topics of race. The club serves as a support group for students of color, but any student can attend.
Classics Club
This club caters to classics enthusiasts who enjoy studying and celebrating the history and culture of Ancient Greece and Rome.
Club Latino
Club Latino is a group of students of any ethnic background who seek to educate themselves and the community about the history and culture of the Latino population, especially that of the United States, Mexico, Central, and South America.
Council on Student Affairs
Five students (and at least two alternates) work as a disciplinary body to make rulings on student infractions of school policy.
Diversity Governing Board
Two students sit on the Diversity Governing Board, where they engage in frank discussions about creating a learning environment that attracts and embraces a more diverse community. These students represent their peers in meetings with the Whitman College Board of Trustees.
Enrollment Governing Board
Two students sit on the Enrollment Governing Board and work with the Office of Admission to develop ideology, improve the admission process, increase retention, and evaluate financial aid systems. These students represent their peers in meetings with the Whitman College Board of Trustees.
First Generation/Working Class Club (FGWC)
Sometimes FG/WC students struggle to adjust to Whitman; this club aims to help them overcome potential obstacles by providing a network and advocating for resources on campus.
General Studies Committee
Two students appointed to this committee recommend new courses, substantive changes in existing courses, and curriculum for the General Studies program.
Indigenous People's Education and Cultural Club (IPECC)
Both Native and non-Native students comprise IPECC, a group that shares the diverse traditions of Native culture through entertainment, speakers, educators, and activities.
Interfraternity Council (IFC)
The IFC oversees Rush, regulates the fraternities, moderates Greek social events and plans Greekend.
Library Advisory Committee
The student appointed to this committee serves until graduation and makes policy recommendations regarding Penrose Library, archives, and collections.
Mixed Race Club (HAPA)
HAPA responds to the modern world's continual blurring of the margins of "race" by creating a community for multiracial students and educating others about identity development.
Outdoor Program
The Outdoor Program fosters personal growth, facilitates learning, and creates recreational opportunities through skills and risk management training, leadership development, and environmentally sound trips in a supportive community.
Panhellenic
Panhellenic is the all-female Greek governing and programming group. Elected members from all the chapters work together on various events, especially Fall Recruitment.
Peer Listeners
Affiliated with the Counseling Center, this program fosters emotional well-being on campus by providing students with a safe space to discuss any issue with a peer.
Planned Parenthood Generation Action
This group educates the community about reproductive health and rights, providing a safe space to learn about healthy, enjoyable, and empowering ways to approach sex.
South Asian Students Association (SASA)
SASA promotes interest in and awareness of South Asian cultures in the Whitman community by hosting festivals, film screenings, lectures, and performances.
Student Life Committee
Six students serve 2-year terms and address non-academic or non-disciplinary matters relating to student life, often by recommending policy changes.
Student Registrar Committee
Four students advise the Registrar's Office about course schedules and registration.
Student Life Governing Board
Two students sit on the Student Life Governing Board, where they work with the dean of students, provost, faculty, and president of the college to address the quality of life on campus. These students represent their peers in meetings with the Whitman College Board of Trustees.
Thrive
This club addresses mental health issues, educating the community and welcoming anyone who seeks information about how to help themselves or support loved ones.
Whitman African Students Association (WASA)
WASA supports African students on campus and teaches about African culture and issues.
Whitman Events Board (WEB)
WEB is a volunteer-driven student committee funded by ASWC which plans a variety of campus-wide events. The WEB Lectures Director identifies topics and individuals of interest and brings speakers to campus.
Whitman Institute for Scholastic Enrichment (WISE)
Each summer the Intercultural Center hires resident assistants to lead local rising ninth graders through a three-day pre-college program at Whitman.
Community involvement helps students understand a broad range of issues and is becoming increasingly important in the eyes of many employers. For more ways to connect with local organizations, contact the Student Engagement Center in Reid.
Advanced Studies Enrichment (ASE)
Twice a week Whitman tutors gather in the Hall of Science armed with snacks, textbooks, and knowledge to help Walla Walla AP students with math and science.
Buddy Program
The Buddy Program connects students with intellectually or developmentally disabled adults in Walla Walla. Students meet with their community buddies twice a month for various activities, including dances, movie nights, crafts, bowling, and more.
Classroom Connections
These tutors volunteer in Walla Walla high school classrooms to model self-confidence, foster academic commitment, strong study skills, and planning for college.
Eye to Eye
Eye to Eye connects fourth and fifth graders from Walla Walla public schools with Whitman students with learning disabilities. Each week, the pairs create art projects that instill confidence and self-advocacy skills in the elementary schoolers.
Green Park Elementary Bilingual Program
Once a week students tutor children at Green Park Elementary School as they transition from learning only in Spanish to learning in English. Volunteers must be able to teach various subjects in Spanish, including math, reading, writing, and science.
Spring Break Service Trip
Spring Break Service Trips are week-long volunteer opportunities that allow Whitman students to focus on a particular social issue outside of the Walla Walla community.
stART
Students partner with CAMPFIRE USA to teach art, music, and theater lessons at local elementary schools.
Story Time Project
Story Time volunteers travel to classrooms and daycares throughout Walla Walla to read stories to children each week. Bilingual volunteers, especially those fluent in Spanish, are welcome.
Whitman Mentor Program
Whitman students join their mentee, a local elementary schooler, at recess once a week to build a healthy relationship and have fun.
Whitman Teaches the Movement (WTTM)
This program trains students to teach about the 1960s civil rights movement in local schools. Using curricula developed by the Walla Walla Public School District and the Southern Poverty Law Center, WTTM increases tolerance and anti-discrimination education.
Fellowships and grants afford many students the opportunity to continue their learning beyond graduation in high-impact programs. For more information, please contact the Office of Fellowships and Grants in Reid Campus Center.
College and University graduates will work as teaching assistants in secondary schools across Austria. U.S. teaching assistants not only enhance the instruction of English as native speakers; they also are important resources for first-hand information about the "American way of life" and act as representatives of the United States.
The Ford Foundation seeks to increase the diversity of the nation's college and university faculties by increasing their ethnic and racial diversity, to maximize the educational benefits of diversity, and to increase the number of professors who can and will use diversity as a resource for enriching the education of all students.
The French Ministry of Education and the Cultural Services at the French Embassy offer approximately 1,500 English language teaching assistantships in French primary and secondary schools as well as in various French teaching colleges.
Internships and on-campus employment are excellent for accumulating work experience, developing your narrative, and broadening your network. Note that the list below is not comprehensive. Check sites such as vault.com and internships.com for more opportunities.
To see what Higher Education internships Whitman students have held in the past, check out the Whitman Internship Database and search "Higher Education" or "Education".
Studying away from campus is a fantastic way to learn more about the world, as well as an excellent experience upon which you'll draw throughout your academic and professional career. For more information, contact Off-Campus Studies in Memorial.
IFSA-Butler: University of Oxford
The University of Oxford, founded in 1250, is actually a federation of individual colleges. Through IFSA-Butler, highly qualified students may study at one of the several Oxford Colleges. The hallmark of the Ox-bridge model is the tutorial system. In this system, student meet one-on-one with their tutor either once a week or every other week. At the center of tutorial is an essay on a topic the tutor previously assigned. Successful visiting Oxford student work well independently and are able to thrive in an intense academic system.

Intercollegiate Center for Classical Studies (ICCS) in Rome
The Intercollegiate Center for Classical Studies (ICCS) in Rome, Italy administered by Duke University is ideal for Whitman students majoring in classics or other fields, such as art history and history, with classical component. All students enroll in a core course entitled "The Ancient City" in which students learn about Roman history, archaeology, and civilization through frequent site visits, lectures, and museum tours. The other course work involves one Greek or Latin course and the student's choice of two area studies course taught by ICCS faculty. The program also involves longer field excursions to locations outside of Rome related to the areas of expertise of the program's lead professor. Past excursions have included Campania, Etruria, and Sicily.

Budapest Semesters in Mathematics (BSM)
Through the Budapest Semesters in Mathematics program, students learn mathematics from leading Hungarian scholars in English. Hungary has a long tradition of excellence in mathematics education. The instructors of Budapest Semesters in Mathematics are members of the three institutions in Budapest known for having educated more than half of Hungary's highly acclaimed mathematicians. The school is near the center of historic Budapest, classes are small, living costs are modest, and all courses are taught in English.
Here are some possible post-graduate degrees pursued by people in higher education. Contact the SEC for additional information.
M.Ed in Higher Education Administration
MA in Higher Education
Ph.D. in Higher Education Leadership
MS in Higher Education
Doctorate in Education
Ed.D in Organizational Leadership
Other Resources
AllPsychologySchools.com - All Psychology Schools provides a wealth of information for students who are looking for the right school and program to get their psychology degree.
American Economic Association - Information on graduate study in economics.
American Historical Association - Resources for graduate study in history and early career professionals.
American Psychological Association - A resource for students exploring careers and graduate education in psychology.
Whitman College Rhetoric Department compilation of Rhetoric Graduate Schools.
Alumni in the Field
Log in to LinkedIn or Whitman Connect to learn about Whitman alumni with jobs in higher education.
Potential Job Titles
Department Faculty
Dean
Faculty Instructor
Researcher
Professor
Student Affairs
Teaching Assistant
Visiting Lecturer