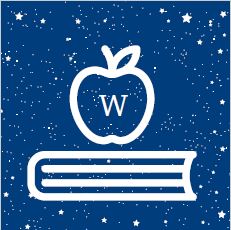 Education administration can be divided into two subsets: K-12 administration and higher education administration. Professionals in this field are responsible for the maintenance and supervision of the institution. Students might consider working as a resident assistant or admission office intern to learn more.
There are many clubs on campus that will allow you to explore your interests, stretch your skills, and make an impact in an area about which you're passionate. Contact the ASWC Club Director at aswc_clubdir@whitman.edu to learn more about current clubs or start your own.
Academic Affairs Governing Board
Alongside the provost and the dean of the faculty, two students sit on the Academic Affairs Governing Board to consider planning, policy, and procedures that affect academics. These students represent their peers in meetings with the Whitman College Board of Trustees.
ASWC Nominations
This committee of appointed and elected members interviews and selects students to hold positions on college committees and governing boards as well as campus media organization leadership.
ASWC Oversight
Charged with ensuring that ASWC follows its own bylaws, this committee of appointed and elected members requires students to run fair, democratic elections and evaluate ASWC personnel without bias.
Beyond Borders Club
Beyond Borders fosters global awareness. This educational and culturally-focused club hosts screenings, lectures, art displays, and other events, such as the Internation Celebration.
Black Student Union (BSU)
Black Student Union is a safe space to discuss topics of race. The club serves as a support group for students of color, but any student can attend.
Budget Governing Board
Working with the President's Advisory Committee and the treasurer of the college, two students (one nominated student in addition to the ASWC Finance Chair, who serves ex oficio) sit on the Budget Governing Board to create, discuss, critique, and implement the College's budget. This representative advocates for the student body in meetings with the Whitman College Board of Trustees.
Club Latino
Club Latino is a group of students of any ethnic background who seek to educate themselves and the community about the history and culture of the Latino population, especially that of the United States, Mexico, Central, and South America.
Council on Student Affairs
Five students (and at least two alternates) work as a disciplinary body to make rulings on student infractions of school policy.
Diversity Governing Board
Two students sit on the Diversity Governing Board, where they engage in frank discussions about creating a learning environment that attracts and embraces a more diverse community. These students represent their peers in meetings with the Whitman College Board of Trustees.
Enrollment Governing Board
Two students sit on the Enrollment Governing Board and work with the Office of Admission to develop ideology, improve the admission process, increase retention, and evaluate financial aid systems. These students represent their peers in meetings with the Whitman College Board of Trustees.
First Generation/Working Class Club (FGWC)
Sometimes FG/WC students struggle to adjust to Whitman; this club aims to help them overcome potential obstacles by providing a network and advocating for resources on campus.
Green Park Elementary Bilingual Program
Once a week students tutor children at Green Park Elementary School as they transition from learning only in Spanish to learning in English. Volunteers must be able to teach various subjects in Spanish, including math, reading, writing, and science.
General Studies Committee
Two students appointed to this committee recommend new courses, substantive changes in existing courses, and curriculum for the General Studies program.
Indigenous People's Education and Cultural Club (IPECC)
Both Native and non-Native students comprise IPECC, a group that shares the diverse traditions of Native culture through entertainment, speakers, educators, and activities.
Library Advisory Committee
The student appointed to this committee serves until graduation and makes policy recommendations regarding Penrose Library, archives, and collections.
Mixed Race Club (HAPA)
HAPA responds to the modern world's continual blurring of the margins of "race" by creating a community for multiracial students and educating others about identity development.
Outdoor Program
The Outdoor Program fosters personal growth, facilitates learning, and creates recreational opportunities through skills and risk management training, leadership development, and environmentally sound trips in a supportive community.
President's Budget Advisory Committee
The ASWC Finance Chair and three appointed students comprise this committee, which makes recommendations to the President's Council about the college's budget.
South Asian Students Association (SASA)
SASA promotes interest in and awareness of South Asian cultures in the Whitman community by hosting festivals, film screenings, lectures, and performances.
Senior Fund Committee
Students in their final year at Whitman can join this committee to plan and promote various events, fundraise for scholarships, and cultivate a sense of community within their class.
Student Life Committee
Six students serve 2-year terms and address non-academic or non-disciplinary matters relating to student life, often by recommending policy changes.
Student Life Governing Board
Two students sit on the Student Life Governing Board, where they work with the dean of students, provost, faculty, and president of the college to address the quality of life on campus. These students represent their peers in meetings with the Whitman College Board of Trustees.
Student Registrar Committee
Four students advise the Registrar's Office about course schedules and registration.
Whitman African Students Association (WASA)
WASA supports African students on campus and teaches about African culture and issues.
Community involvement helps students understand a broad range of issues and is becoming increasingly important in the eyes of many employers. For more ways to connect with local organizations, contact the Student Engagement Center in Reid.
Buddy Program
The Buddy Program connects students with intellectually or developmentally disabled adults in Walla Walla. Students meet with their community buddies twice a month for various activities, including dances, movie nights, crafts, bowling, and more.
Classroom Connections
These tutors volunteer in Walla Walla high school classrooms to model self-confidence, foster academic commitment, strong study skills, and planning for college.
Eye to Eye
Eye to Eye connects fourth and fifth graders from Walla Walla public schools with Whitman students with learning disabilities. Each week, the pairs create art projects that instill confidence and self-advocacy skills in the elementary schoolers.
Green Park Elementary Bilingual Program
Once a week students tutor children at Green Park Elementary School as they transition from learning only in Spanish to learning in English. Volunteers must be able to teach various subjects in Spanish, including math, reading, writing, and science.
Spring Break Service Trip
Spring Break Service Trips are week-long volunteer opportunities that allow Whitman students to focus on a particular social issue outside of the Walla Walla community.
stART
Students partner with CAMPFIRE USA to teach art, music, and theater lessons at local elementary schools.
Story Time Project
Story Time volunteers travel to classrooms and daycares throughout Walla Walla to read stories to children each week. Bilingual volunteers, especially those fluent in Spanish, are welcome.
Whitman Mentor Program
Whitman students join their mentee, a local elementary schooler, at recess once a week to build a healthy relationship and have fun.
Whitman Teaches the Movement (WTTM)
This program trains students to teach about the 1960s civil rights movement in local schools. Using curricula developed by the Walla Walla Public School District and the Southern Poverty Law Center, WTTM increases tolerance and anti-discrimination education.
Fellowships and grants afford many students the opportunity to continue their learning beyond graduation in high-impact programs. For more information, please contact the Office of Fellowships and Grants in Reid Campus Center.
The Ford Foundation seeks to increase the diversity of the nation's college and university faculties by increasing their ethnic and racial diversity, to maximize the educational benefits of diversity, and to increase the number of professors who can and will use diversity as a resource for enriching the education of all students.

Internships and on-campus employment are excellent for accumulating work experience, developing your narrative, and broadening your network. Note that the list below is not comprehensive. Check sites such as vault.com and internships.com for more opportunities.
To see what Education Administration internships Whitman students have held in the past, check out the Whitman Internship Database and search "Education Administration" or "Education".
Studying away from campus is a fantastic way to learn more about the world, as well as an excellent experience upon which you'll draw throughout your academic and professional career. For more information, contact Off-Campus Studies in Memorial.
SIT: Ecuador Development, Politics, & Languages
The SIT: Ecuador Development, Politics, and Language program analyzes the connections and interplay between language and power in Ecuador. Students will examine how language shapes politics and how different groups in Ecuador have used languages to instill, reinforce, subvert, and reinvent power relationships, both historically and today. Students participate in many educational excursions including a trip to the Galápagos where students study the discourses related to sustainability and tourism. Students produce a final Independent Study Project.
Here are some possible post-graduate degrees pursued by people in education administration. Contact the SEC for additional information.
Master of Arts in Education
Master of Science in Student Affairs in Higher Education/Educational Leadership
Ed.D in Organizational Leadership
Ph.D. in Education
Master's/Ph.D. in School Administration
Other Resouces
Washington State Approved Programs for MAT/MIT - Degrees or certificates offered by approved programs at Institutions in Washington State.
Masters in Education - This site provides information about teaching in a variety of subjects, the educational climate in each state, interviews with teachers who have completed a master's-level education, and a comprehensive list of schools offering master's programs in education across the country.
Alumni in the Field
Log in to LinkedIn or Whitman Connect to learn about Whitman alumni with jobs in education administration.
Potential Job Titles
Admission Officer
Chief Academic Officer
Dean
Director of Student Affairs
Financial Aid Officer
Ombudsperson
President
Principal
Professor
Provost
Registrar
Residence Life Director
Researcher
Superintendent
Treasurer
Vice President