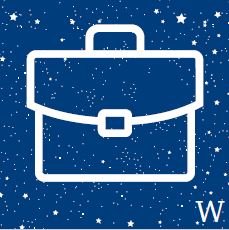 Operations and management employees control the technical and physical functions of an organization--specifically, manufacturing, production and development. These professionals ensure that business operations are efficient (using as few resources as needed) and effective (meeting customer requirements). While technical skills are an important requirement, operations managers spend most of their time analyzing, problem-solving, organizing, and managing people.
There are many clubs on campus that will allow you to explore your interests, stretch your skills, and make an impact in an area about which you're passionate. Contact the ASWC Club Director at aswc_clubdir@whitman.edu to learn more about current clubs or start your own.
ASWC Nominations
This committee of appointed and elected members interviews and selects students to hold positions on college committees and governing boards as well as campus media organization leadership.
ASWC Oversight
Charged with ensuring that ASWC follows its own bylaws, this committee of appointed and elected members requires students to run fair, democratic elections and evaluate ASWC personnel without bias.
Budget Governing Board
Working with the President's Advisory Committee and the treasurer of the college, two students (one nominated student in addition to the ASWC Finance Chair, who serves ex oficio) sit on the Budget Governing Board to create, discuss, critique, and implement the College's budget. This representative advocates for the student body in meetings with the Whitman College Board of Trustees.
Buildings and Grounds Governing Board
Two students sit on the Buildings and Grounds Governing Board to provide perspective on significant, long-term initiatives concerning structures, renovation, and upkeep. These students represent their peers in meetings with the Whitman College Board of Trustees.
Interfraternity Council (IFC)
The IFC oversees Rush, regulates the fraternities, moderates Greek social events, and plans Greekend.
Panhellenic
Panhellenic is the all-female Greek governing and programming group. Elected members from all the chapters work together on various events, especially Fall Recruitment.
Power & Privilege Symposium
This day of presentations, discussions, and workshops about the hierarchies of power and the intersections of identity requires the effort of many students well-versed in both event planning and budget management.
President's Budget Advisory Committee
The ASWC Finance Chair and three appointed students comprise this committee, which makes recommendations to the President's Council about the college's budget.
Senior Fund Committee
Students in their final year at Whitman can join this committee to educate their classmates about philanthropy, plan various events, and raise money for scholarships and financial aid.
Whitman Investment Company (WIC)
A student investment management group, WIC meets weekly to discuss the portfolio, provide investment training, and take action when necessary.
Whitman Events Board (WEB)
WEB is a volunteer-driven student committee funded by ASWC which plans and promotes a variety of campus-wide events including concerts, speakers, movie screenings, readings, craft programming, and more.
Community involvement helps students understand a broad range of issues and is becoming increasingly important in the eyes of many employers. For more ways to connect with local organizations, contact the Student Engagement Center in Reid.
Spring Break Service Trips
Spring Break Service Trips are week-long volunteer trips that allow Whitman students to focus on a particular social issue outside of the Walla Walla community. Each trip's service, education, and reflection opportunities are arranged around a theme, giving students a greater sense of their impact and role on that issue. Students plan, advertise, and coordinate these trips.
Fellowships and grants afford many students the opportunity to continue their learning beyond graduation in high-impact programs. For more information, please contact the Office of Fellowships and Grants in Reid Campus Center.
AAUW Selected Professions Fellowships are awarded to women who intend to pursue or are enrolled in full-time study at accredited U.S. institutions through a designated degree program in which women's participation traditionally has been low.
Awards for "social entrepreneurs" to create organizations for social change.
El Pomar's Fellowship program is built around the idea that outstanding organizations and communities don't just happen--they evolve when great potential meets great leadership. The focus of the Fellowship is on cultivating the next generation of leaders in the state of Colorado.
The Hollings Scholarship Program provides awards that include academic assistance for two years of full-time study and a 10-week, full-time internship position during the summer at a NOAA facility. The internship provides the Scholars with "hands-on"/ practical educational training experience in NOAA-related science, research, technology, policy, management, and education activities.
Karel Fellowship in Public Interest Communications
The Karel Fellowship is a nine-week paid summer program that places high-potential undergraduate students in leading nonprofit organizations that vigorously promote the public interest. Fellows gain field experience through placements in leading nonprofits. A majority of fellows are placed in the greater Washington, D.C. area. Remaining fellows are placed in diverse metropolitan areas. Applicants must be nominated by a faculty sponsor, be first-generation and/or minority students who are juniors or seniors with a demonstrated commitment to social justice.
Internships and on-campus employment are excellent for accumulating work experience, developing your narrative, and broadening your network. Note that the list below is not comprehensive. Check sites such as vault.com and internships.com for more opportunities.
To see what Operations & Management internships Whitman students have held in the past, check out the Whitman Internship Database and search "Operations & Management" or "Business".
Studying away from campus is a fantastic way to learn more about the world, as well as an excellent experience upon which you'll draw throughout your academic and professional career. For more information, contact Off-Campus Studies in Memorial Building.
CIEE: Taipei Communication, Business, and Political Economy
Through the CIEE: Taipei Communications, Business, and Political Economy program, based at National Chengchi University in Taipei, students can study Chinese language intensively while taking classes in English with Taiwanese students at the University. The program includes excursions to temples, mountains, tea plantations, and museums. There are also opportunities for students to volunteer with Taiwan's many NGOs and NPOs.
CIEE: Khon Kaen Development and Globalization
The CIEE: Khon Kaen Development and Globalization program based at Khon Kaen University in Khon Kaen, Thailand allows students to study development and globalization as they pertain to the religion they will be studying in and also the world. Through coursework and community integration, CIEE Thailand program participants will investigate issues related to development and planning, the environment peace and justice issues, and sociology while studying the Thai language. The semester will culminate with students working either in small groups or individually to develop a research plan and a project in a community or organization previously visited and studied as part of the program.

IES: Beijing Contemporary China & Chinese Language
The IES: Beijing Contemporary China & Chinese Language program allows students to enroll in history, economics and Chinese culture, and language classes. Each courses on this program is supplemented by field trips directly related to the coursework. Students participate in three intensive, 300-level area studies courses taught one-at-a-time, called "blocks". There are daily seminars and discussions of 2-3 hours, along with journaling, presentations, and other challenging assignments that provide an intellectually exciting and in depth engagement with China.

CIEE Shanghai - China in a Global Context
Through the Council on International Education Exchange (CIEE) students can study in Shanghai, China. The China in a Global Context program is designed to help students gain a deeper understanding of China as it emerges to take a more influential role in world affairs. Students on this program study Mandarin Chinese at their level and take other English taught courses in a variety of subjects.
Here are some possible post-graduate degrees pursued by people in operations and management. Contact the SEC for additional information.
MS in Technology Management
Ph.D. in Operations Research
MBA in Operations Management
Master of Science in Construction Management
Doctor of Business Administration (DBA) Global Supply Chain Management
Business/Econ Resources
American Economic Association - Information on graduate study in economics.
Business School Comparison - A site that compares business schools based on various criteria.
Guide to the GMAT - This guide from Online MBA provides many useful resources for anyone interested in taking the GMAT.
GMAT Test Questions - Provides information on the quantitative, verbal, and analytical portions of the GMAT.
Alumni in the Field
Log in to LinkedIn or Whitman Connect to learn about Whitman alumni with jobs in operations and management.
Potential Job Titles
Inventory Manager
Distribution Manager
Supply Chain Manager
Logistics Manager
Customs Coordinator