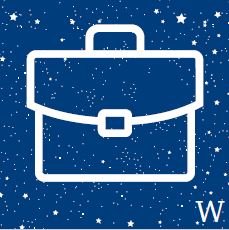 Entrepreneurs create, develop, launch, and build organizations to address a wide range of issues. Critical thinking, problem solving, and communication skills all help people in this field.
Following a summer internship with Deep Vision, a technology startup in Silicon Valley, Tim Morris '17 said:

"In my position this summer I am continuously gaining perspective of a unique culture found within startups and high tech. In Silicon Valley people love to work and are highly personally invested in their products. As venture capitalists toss around multi-million dollar investments and company founders compete against each other to be the ones to disrupt a market, rapid growth is the name of the game."
There are many clubs on campus that will allow you to explore your interests, stretch your skills, and make an impact in an area about which you're passionate. Contact the ASWC Club Director at aswc_clubdir@whitman.edu to learn more about current clubs or start your own.
Budget Governing Board
Working with the President's Advisory Committee and the treasurer of the college, two students (one nominated student in addition to the ASWC Finance Chair, who serves ex oficio) sit on the Budget Governing Board to create, discuss, critique, and implement the College's budget. This representative advocates for the student body in meetings with the Whitman College Board of Trustees.
Power & Privilege Symposium
The P & P Operations Sub-Committee includes a Finance Manager who coordinates the sizeable budget for this day of presentations, discussions, and workshops about the hierarchies of power and the intersections of identity.
President's Budget Advisory Committee
The ASWC President, ASWC Finance Chair, and three appointed students comprise this committee, which makes recommendations to the President's Council about the college's budget.
President's Budget Advisory Committee
The ASWC Finance Chair and three appointed students comprise this committee, which makes recommendations to the President's Council about the college's budget.
Senior Fund Committee
Students in their final year at Whitman can join this committee to plan and promote various events, fundraise for scholarships, and cultivate a sense of community within their class.
Whitman Investment Company (WIC)
A student investment management group, WIC meets weekly to discuss the portfolio, provide investment training, and take action when necessary.
Community involvement helps students understand a broad range of issues and is becoming increasingly important in the eyes of many employers. For more ways to connect with local organizations, contact the Student Engagement Center in Reid.
Downtown Walla Walla Foundation
This organization aims to help preserve the culture, history, and commerce of downtown Walla Walla. Volunteers help with various historical tasks as well as website management, newsletter articles, and poster distribution.
Junior Achievement
Junior Achievement is the world's largest organization dedicated to inspiring and preparing K-12 students to succeed in a global economy. Junior Achievement provides students in-school and after-school programs in three key areas: entrepreneurship, financial literacy and work readiness. JA teacher/consultants volunteer in elementary school classrooms for a series of 5-6 sessions that take approximately 45 minutes each.
Pitch It!
The annual Walla Walla Pitch It! Competition solicits contenders from Wa-Hi and all three local higher ed institutions. Specifically, it challenges students to develop a business concept, create a model, and pitch it to a panel. Contact Kimberly Rolfe with questions.
Whitman Internship Grant
The Whitman Internship Grant can kindle or fuel an entrepreneurial spirit because it allows students to conceive of new projects and positions. During each semester and the summer, this grant can fund qualified applicants who create new internships or who find unpaid ones that fit the program requirements.
Fellowships and grants afford many students the opportunity to continue their learning beyond graduation in high-impact programs. For more information, please contact the Office of Fellowships and Grants in Reid Campus Center.
All-Stars Project: Fulani Fellowship
The Fulani Fellowship is a paid program for recent college graduates to participate in community organizing, fundraising and youth development. The All Stars Project hires, on average, 10 recent college graduates for a 10-week summer fellowship program designed to provide high-level training in development, fundraising and youth-organizing at a major national nonprofit organization. Fellowships are available in Bridgeport, New York, Chicago, Dallas, Newark and San Francisco.
The American Prospect Writing Fellows Program
The American Prospect Writing Fellows program offers emerging journalists the opportunity to spend two years at American Prospect magazine in Washington, D.C. to develop their journalistic skills. A passion for politics, policy and digital journalism is a prerequisite. Fellows must make a one-year commitment to the program. Program fellows and permanent staff at the magazine then determine whether to continue participation for a second year.
Awards for "social entrepreneurs" to create organizations for social change.
The NCAA Postgraduate Scholarship was created in 1964 to promote and encourage postgraduate education by rewarding the Association's most accomplished student-athletes through their participation in NCAA championship and/or emerging sports.
Wild Gift Fellowship Program
Wild Gift leads emerging social entrepreneurs on a wilderness trip in Idaho and offers them start-up capital ($10,000) and expert mentorship. With wilderness experience as a springboard, the 12-month fellowship provides mentoring, seed funding and a collaborative network of support.
Internships and on-campus employment are excellent for accumulating work experience, developing your narrative, and broadening your network. Note that the list below is not comprehensive. Check sites such as vault.com and internships.com for more opportunities.
To see what Entrepreneurship internships Whitman students have held in the past, check out the Whitman Internship Database and search "Entrepreneurship" or "Business".
Studying away from campus is a fantastic way to learn more about the world, as well as an excellent experience upon which you'll draw throughout your academic and professional career. For more information, contact Off-Campus Studies in Memorial.
CIEE: Taipei Communication, Business and Political Economy
Through the CIEE: Taipei Communications, Business and Political Economy program based at National Chengchi University in Taipei students can study Chinese language intensively while taking classes in English with Taiwanese students at the University. The program includes excursions to temples, mountains, tea plantations, and museums. There are also opportunities for students to volunteer with Taiwan's many NGOs and NPOs.

CIEE: Khon Kaen Development and Globalization
The CIEE: Khon Kaen Development and Globalization program based at Khon Kaen University in Khon Kaen, Thailand allows students to study development and globalization as they pertain to the religion they will be studying in and also the world. Through coursework and community integration, CIEE Thailand program participants will investigate issues related to development and planning, the environment peace and justice issues, and sociology while studying the Thai language. The semester will culminate with students working either in small groups or individually to develop a research plan and a project in a community or organization previously visited and studied as part of the program.
Here are some possible post-graduate degrees pursued by people in entrepreneurship. Contact the SEC for additional information.
MS in Entrepreneurship and Leadership
MBA: Entrepreneurship Concentration
Ph.D. or Doctor of Business Administration (DBA) in Entrepreneurship and Innovation.
Alumni in the Field
Log in to LinkedIn or Whitman Connect to learn about Whitman alumni with jobs in entrepreneurship.
Potential Job Titles
CEO
COO
Consultant
Entrepreneur in Residence
Sales Manager
Marketing Manager
Computer Systems Manager
Public Relations Specialist