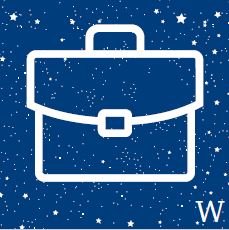 People in the field of finance manage the flow of fiscal currency. This includes trade instruments like stocks and bonds, customer-centric consumer banking, and the breadth of opportunity in corporate finance. Whitman students considering a career in banking, finance, and investment have many opportunities to develop relevant skills through economic theory and practice, advanced mathematics, and effective communication.
Following a summer internship with Garde Capital, Conner Myers '17 said:

"Throughout the summer I've gained unique insights into investing from an investing veteran who has experience on scales from investment banking to small portfolio management. In the future, if I do decide to pursue a career in finance, the connections I've made this summer could prove to be an invaluable door to opportunities in the real world."
Alumni in the Field
Log in to LinkedIn or Whitman Connect to learn about Whitman alumni with jobs in banking, finance and investment.
Potential Job Titles
Accountant
Auditor
Benefits Officer
Cash Manager
Controller
Credit Manager
Financial Analyst
Investment Advisor
Investor Relations Officer
Patient Financial Advocate
Quantitative Analyst
Real Estate Officer
Risk Manager
Title Officer
Treasurer