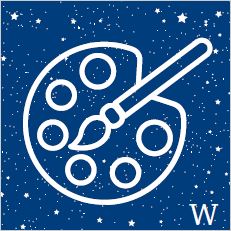 Whitman offers students interested in the performing arts a variety of opportunities to develop and share their talents. Courses in many departments incorporate collaborative work and public speaking, while the departments of theater, dance, and music provide training in specific methods and styles as well as experience with production. Students may also join one of the many musical, dance, or theater groups on campus.
There are many clubs on campus that will allow you to explore your interests, stretch your skills and make an impact in an area about which you're passionate. Contact the ASWC Club Director at aswc_clubdir@whitman.edu to learn more about current clubs or start your own.
ASWC Sound & Lights
ASWC Sound and Lights offers full-service, technical production for a variety of campus events, including dances, speakers, concerts, and more.
Drama Club
Drama Club supports the student theater season by ushering and selling concessions at shows. The group also plans the annual Drama Rush, College Cabin visit, Ashland trip, and Drama Banquet.
Fine Arts House (FAH)
Affiliated with the art department, the FAH houses up to eight students and one resident assistant who plan and run programming that emphasizes studio art, theatre, and music.
Irish Dance Club (River Rince)
Two divisions comprise this club: an informal, instruction-based group and an advanced-level performance company that performs in the Walla Walla community and on campus at events such as Walla Walla's Best Dance Crew, International Celebration, and Bloc Party.
Schwa
Schwa is a co-ed a cappella group that often performs mash-ups. Students must audition to participate.
Sirens of Swank
An all-female a capella group, the Sirens sing set lists that usually contain original arrangements of artists ranging from the Beatles to Lorde. Students must audition to participate.
Slam Poetry Club
Slam Poetry Club welcomes any student interested in writing and speaking poems. The club meets weekly and sometimes travels to competitions.
Social Dance Club
Social Dance Club gathers weekly to learn new skills, meet new people and have fun dancing Swing, Waltz, Foxtrot, Argentine Tango, and others, and hosts campus-wide dances like Fall Ball, Winter Ball, and Spring Swing.
Testostertones
The Testostertones are an independent all-male a capella group. Their repertoire includes golden oldies and modern pop with a focus on multi-song medleys. Students must audition to participate.
Varsity Nordic
Varsity Nordic is an improvisational comedy group composed of five to ten students who perform regularly throughout the year and host a 24-hour fundraiser in the spring. Students must audition to participate.
Community involvement helps students understand a broad range of issues and is becoming increasingly important in the eyes of many employers. For more ways to connect with local organizations, contact the Student Engagement Center in Reid Campus Center.
stART
Students partner with CAMPFIRE USA to teach art, music, and theater lessons at local elementary schools.
Story Time Project
Story Time volunteers travel to classrooms and day cares throughout Walla Walla to read stories to children each week. Bilingual volunteers, especially those fluent in Spanish, are welcome.
Walla Walla Blues Society
Foster an increased awareness of, and appreciation for, America's original and unique musical form, known as the Blues. Keep in touch with our musical heritage, give instruments to kids in need, provide musical scholarships, and do Blues in the school's programs.
Walla Walla Symphony
Walla Walla symphony is in its 110th season as the oldest continuously operating symphony west of the Mississippi. Musicians from Walla Walla and the general region, are recognized for adventurous programming, school programs, and a tradition of performing original compositions.
Fellowships and grants afford many students the opportunity to continue their learning beyond graduation in high-impact programs. For more information, please contact the Office of Fellowships and Grants in Reid Campus Center.

The American-Scandinavian Foundation offers yearlong fellowships and one-to-three month grants to individuals to pursue research or study in one or more Scandinavian countries. Awards are made in all fields, so applications to the visual arts, music, film, dance, creative writing and translation are welcome.
Independent study or master's degree in visual or performing arts in Germany.
The Princess Grace Awards Program
The Princess Grace Awards recognize the talent of individual artists in theater, dance and film. All applicants must be U.S. citizens or have obtained permanent resident status. They must be nominated by a department chair/dean or company artistic director.
Internships and on-campus employment are excellent for accumulating work experience, developing your narrative, and broadening your network. Note that the list below is not comprehensive. Check sites such as vault.com and internships.com for more opportunities.
To see what Performing Arts internships Whitman students have held in the past, check out the Whitman Internship Database and search "Performing Arts" or "Arts & Communication".
Studying away from campus is a fantastic way to learn more about the world, as well as an excellent experience upon which you'll draw throughout your academic and professional career. For more information, contact Off-Campus Studies in Memorial.
The Eugene O'Neill National Theater Institute
The National Theater Institute Semester at The Eugene O'Neill Center in Waterford, Connecticut is geared toward undergraduate theater students who desire to be in fast-paced, contemporary-level theater program and to work as part of an ensemble. This program is suitable for student wishing to hone acting skills and those interested in other aspects of theater. The program includes either two-weeks of theater studies in London (fall semester) or two-weeks in Moscow, Russia (spring semester). Classes are held seven days a week from 9 a.m. to 10 p.m. with a 7:30 a.m. warm-up five days a week.

IES: Vienna Semester Music program
Through the Institute for the International Education of Students (IES), Whitman students may enroll in the IES Center in Vienna's Music Program. This program offers students music classes, such as Music History and Music Theory, and the opportunity to enroll in the regular center courses. Home to an astounding number of legendary composers, Vienna is still the "City of Music."

BADA: London Theater Program
The British American Drama Academy (BADA) through the Sarah Lawrence College London Theater Program allows Whitman students to live in London while studying theater with leading one-on-one tutorials, master classes, and excursions to maximize students' learning. Students will view performances by some of Britain's most well known acting companies, such as the Royal Shakespeare Company and the Royal National Theater. Fall semester students who wish to attend BADA for the full year may extend their studies by attending the Advanced London Theater Program in the spring semester.

IES: London Theater Studies
On the IES: London Studies program, Whitman students can engage in Britain's rich historical and contemporary theatrical tradition through theater and drama courses. Students see at least nine shows in London.

IES: Milan Music Tradition & Innovation
Through IES, student musicians have the opportunity to work with world-class musicians, soak up the local music scene, perform at a variety of venues, and attend a wide variety of performances. This program tailors education to the specific needs and interests of each student. There is a full range of opportunities for instrumentalists, vocalists, composers, and performance majors.

SIT: Indonesia Arts, Religion, & Social Change
The SIT: Through the Indonesia Arts, Religion, and Social Change program Whitman students can explore the evolving relationships among religion, fine arts, and social organization in contemporary Indonesia. Combining homestays, lectures, field visits, and excursions in historically Hindu Bali and predominantly Muslim Java, this program integrates students in the lives of urban and rural residents of one of Asia's most dynamic societies and in the deep, artistic traditions and contemporary socio-political challenges of the world's largest Muslim country.
Here are some possible post-graduate degrees pursued by people in performing arts. Contact the SEC for additional information.
Master of Fine Arts (MFA)
Graduate programs in Costume Studies with Library Science
M.M. in Music
Master of Arts in Music Education and Music
Graduate Program In Educational Theatre
Master of Arts in Music Therapy
Music Composition for the Screen MFA
Alumni in the Field
Log in to LinkedIn or Whitman Connect to learn about Whitman alumni with jobs in the performing arts.
Potential Job Titles
Actor
Back-up Singer
Band Teacher
Choral Director
Choreographer
Comedian
Conductor
Costume Designer
Dancer
Director
Lighting Designer
Musician
Music Therapist
Orchestra Teacher
Producer
Scenic Designer
Soundboard Operator
Stage Manager
Vocalist