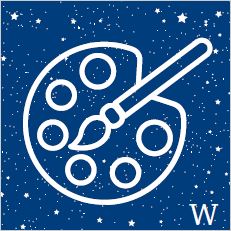 People working in journalism, publishing and media develop and deliver content in a variety of forms - presenting the written word via print, broadcast or online. This includes researching, interviewing, presenting, and publishing relevant and timely stories. The abilities to think critically and understand socio-historical constructs and apply journalistic and publishing standards to them are crucial. Courses across campus can provide students with relevant background in analytical writing, political discourse, screenwriting, television, film, sound production, and the printing process.
Following a summer internship with Willamette Week, Alyssa Donahue '16 said:

"In a sense, journalism is a desk job. But it's much more of a get-out-and-see-the world job. And every day I get to see another corner of that world."
There are many clubs on campus that will allow you to explore your interests, stretch your skills and make an impact in an area about which you're passionate. Contact the ASWC Club Director at aswc_clubdir@whitman.edu to learn more about current clubs or start your own.
ASWC Communications
This committee includes at least one member who takes senate minutes and writes about ASWC's meetings and events.
ASWC Travel & Student Development Fund
Students request money from this fund for many endeavors--trips, conferences, gear, etc.--but it can also be a way to finance an on-campus 'zine or budding creative project.
blue moon
blue moon is a student-staffed annual art and literary magazine funded by ASWC that features outstanding art, prose, poetry, and digital media from the Whitman community.
Freedom Songs
The Freedom Songs Project includes a concert and zine that expand the kinds of media and stories consumed on campus, educate outside of the classroom and symposiums, and empower minority voices. Students can submit to the publication, perform in the concert, or join the team that coordinates the project.
KWCW
KWCW 90.5, a non-profit radio station funded by ASWC and run by students, broadcasts from Reid Campus Center. More than 100 student DJs contribute to KWCW's free-format programming each year.
quarterlife
quarterlife is a student-run literary magazine funded by ASWC. Four times a year the staff solicits submissions based on a theme and then compiles and prints the issue.
Whitman Wire
Founded before the turn of the twentieth century and funded by ASWC, the Whitman Wire is an entirely student-run weekly publication with news, arts and sports coverage as well as editorials. At a school with no journalism program, the Wire provides students with reporting, interviewing, photography, business, and design experience.
Whitman Yearbook
The Whitman Yearbook, a campus media organization funded by ASWC, chronicles each academic year on campus. The student staff photographs events and solicits submissions to compile a visually literate yearbook.
Writing House (Wri-Ho)
Up to six students and one resident assistant can live in the Writing House, which provides a creative atmosphere for students to improve their writing skills and host all-campus events.
Community involvement helps students understand a broad range of issues and is becoming increasingly important in the eyes of many employers. For more ways to connect with local organizations, contact the Student Engagement Center in Reid Campus Center.
Green Park Bilingual
Once a week students tutor children at Green Park Elementary School as they transition from learning only in Spanish to learning in English. Volunteers must be able to teach various subjects in Spanish, including math, reading, writing, and science.
The SLC conserves resources for the future by encouraging and facilitating sustainable living practices in our community. To fund its many programs, this organization needs volunteer grant writers.
Story Time Project
Story Time volunteers travel to classrooms and daycares throughout Walla Walla to read stories to children each week. Bilingual volunteers, especially those fluent in Spanish, are welcome.
This program gives a number of Whitman students who are also talented writers and who have great potential as teachers the opportunity to combine the knowledge and skills they gain in creative writing courses at Whitman with the experience of teaching imaginative writing to younger students in Walla Walla public schools.
Fellowships and grants afford many students the opportunity to continue their learning beyond graduation in high-impact programs. For more information, please contact the Office of Fellowships and Grants in Reid Campus Center.
The American Prospect Writing Fellows Program
The American Prospect Writing Fellows program offers emerging journalists the opportunity to spend two years at American Prospect magazine in Washington, D.C. to develop their journalistic skills. A passion for politics, policy and digital journalism is a prerequisite. Fellows must make a one-year commitment to the program. Program fellows and permanent staff at the magazine then determine whether to continue participation for a second year.
This program provides scholarships to attend a broad range of three- to four-week summer courses at German universities which focus mainly on German language and literary, cultural, political and economic aspects of modern and contemporary Germany. Extensive extracurricular programs complement and reinforce the core material.
The Fulbright - National Geographic Digital Storytelling Fellowship is a new component of the U.S. Department of State's Fulbright Program that will support up to five Fellowships for one academic year of travel and multi-media storytelling on globally significant social or environmental topics. Digital stories produced by Fulbright - National Geographic Fellows will be published across National Geographic and Department of State content platforms with the support of National Geographic's editorial team.
Each year 12-14 graduating seniors are selected to serve as research assistants to senior associates-academics, former government officials, lawyers, and journalists from around the world-to work on a variety of international affairs issues at the Carnegie Endowment in Washington, DC.
The Greenlining Institute is a national policy, organizing and leadership institute working for racial and economic justice. Greenlining ensures that grassroots leaders are participating in major policy debates by building diverse coalitions that work together to advance solutions to our nation's most pressing problems. Greenlining builds public awareness of issues facing communities of color, increases civic participation, and advocates for public and private policies that create opportunities for people and families to make the American Dream a reality.
NPR Kroc Fellowship
The NPR Kroc Fellowship is designed to identify and train the next generation of public radio journalists. Three fellows are chosen each year to participate in an intensive program at NPR and member stations. Candidates must have just completed college or graduate school, or have earned a degree no more than one year prior to December 31. They do not need journalism or radio experience but must demonstrate exceptional potential and drive. Fellows receive hands-on training in every aspect of public radio journalism for both radio and the Web. Fellows work primarily at NPR headquarters in Washington D.C.
Switzer Fellowship Program
Switzer is a one-year fellowship given to highly talented graduate students enrolled at schools in New England and California whose studies and career goals are directed toward environmental improvement, and who clearly demonstrate leadership in their field. Fellows come from diverse social, academic and economic backgrounds and are on the leading edge of environmental and social change through efforts in environmental policy, public health, journalism, business and other fields. Fellows are committed to interdisciplinary and cross-sector work, applied results, and collaborative leadership, and may apply from any field of study.

Internships and on-campus employment are excellent for accumulating work experience, developing your narrative, and broadening your network. Note that the list below is not comprehensive. Check sites such as vault.com and internships.com for more opportunities.

To see what Journalism, Publishing & Media internships Whitman students have held in the past, check out the Whitman Internship Database and search "Journalism, Publishing & Media" or "Arts & Communication".
Studying away from campus is a fantastic way to learn more about the world, as well as an excellent experience upon which you'll draw throughout your academic and professional career. For more information, contact Off-Campus Studies in Memorial.
SIT: Nicaragua Youth Culture, Literacy, and Media
Through the SIT: Nicaragua Youth Culture, Literacy, and Media program, Whitman students can explore Nicaragua a generation after the revolution and investigate how people in Nicaragua are creatively advocating for change. In addition to many site visits in Nicaragua, students gain comparative perspectives on youth issues during an excursion to Cuba.

IES: London Theater Studies
On the IES: London Studies program, Whitman students can engage in Britain's rich historical and contemporary theatrical tradition through theater and drama courses. Students see at least nine shows in London.

SIT: Serbia Peace and the Conflict Studies in the Balkans
Through the SIT: Serbia, Bosnia, and Kosova - Peace and Conflict in the Balkans program, Whitman students can gain firsthand knowledge of peacebuilding, conflict transformation, and the struggle for human rights in Serbia, Bosnia-Herzegovina, and Kosovo. The program is based in Serbia, but students take educational excursions to Bosnia-Herzegovina and Kosovo.

DIS: Copenhagen
The DIS Copenhagen program, students can take a variety of courses in English while experiencing immersion in Copenhagen, Denmark. This program provides students with an academically challenging environment where students can take over 200 elective course that are all taught in English. There are several cultural engagements opportunities like course-integrated study tours, DIScovery Trips, housing.

AU Washington Semester Program
Whitman students who wish to learn about the U.S. government and national policy or engage in community organizing in the heart of the nation's capital may apply to attend American University's Washington Semester Program. Students obtain hands-on experience by participating in an internship as well as enrolling in a seminar course, which is often taught on location taking them behind the scenes in D.C. Washington Semester students also will choose locations to conduct an in-depth research project or enroll in an elective at American University.
Here are some possible post-graduate degrees pursued by people in journalism, publishing, and media. Contact the SEC for additional information.
Master Of Science or Arts (MS or MA) in Journalism
Master of Science (MS) or Master of Fine Arts (MFA) in Film
Radio, & Television, Master of Publishing/Publishing Production
Master of Publishing and the Creative Economy
Ph.D. in Publishing Studies
Alumni in the Field
Log in to LinkedIn or Whitman Connect to learn about Whitman alumni with jobs in journalism, publishing and media.
Potential Job Titles
Broadcast News Analyst
Columnist
Content Director
Copy Editor
Correspondent
Critic
Digital Media Manager
Editor-in-Chief
Graphic Designer
Media Relations Specialist
Novelist
Publisher
Reporter
Writer