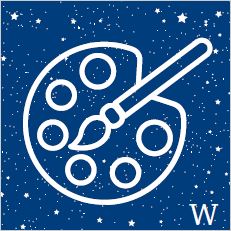 People in advertising, marketing and public relations direct and manage clear, concise, and accurate communications for an organization. This includes planning, creating, and sharing content that develops an organization's identity and culture. Courses at Whitman can provide students with relevant understanding of statistical measurement, visual literacy, and human psychology, while the strong liberal arts emphasis on writing prepares them to communicate effectively.
Following an internship marketing independent films with IndieFlix, Cole Weinstein '17, said:

"Working at IndieFlix has been a great experience. This is a highly collaborative environment. Even as an intern, I always have an opportunity to express my opinion. I would like for my future career, whether or not it is in the film industry, to be a similar work environment as this internship."
There are many clubs on campus that will allow you to explore your interests, stretch your skills and make an impact in an area about which you're passionate. Contact the ASWC Club Director at aswc_clubdir@whitman.edu to learn more about current clubs or start your own.
ASWC Communications
The ASWC Communications Committee corresponds directly with the student body via email and blog, manages the ASWC website, and designs and distributes marketing materials to promote events, cover projects, and explain how the Associated Students of Whitman College advocates for students.
blue moon
blue moon is a student-staffed annual art and literary magazine funded by ASWC that features outstanding art, prose, poetry, and digital media from the Whitman community.
Freedom Songs
The Freedom Songs Project includes a concert and zine that expand the kinds of media and stories consumed on campus, educate outside of the classroom and symposiums, and empower minority voices. Students can submit to the publication, perform in the concert, or join the team that coordinates the project.
KWCW
KWCW 90.5, a non-profit radio station funded by ASWC and run by students, broadcasts from Reid Campus Center. More than 100 student DJs contribute to KWCW's free-format programming each year.
Power & Privilege Symposium
A day of presentations, discussions, and workshops, this annual event provides a space to learn about the hierarchies of power and the intersections of identity. The P & P Marketing and Communications Sub-Committee consists of students who design and implement a year-long promotional campaign.
quarterlife
quarterlife is a student-run literary magazine funded by ASWC. Four times a year the staff solicits submissions based on a theme and then compiles and prints the issue.
Senior Fund Committee
Students in their final year at Whitman can join this committee to plan and promote various events, fundraise for scholarships, and cultivate a sense of community within their class.
Whitman Events Board (WEB)
WEB is a volunteer-driven student committee funded by ASWC which plans and promotes a variety of campus-wide events including concerts, speakers, movie screenings, readings, craft programming, and more.
Whitman Wire
Founded before the turn of the twentieth century and funded by ASWC, the Whitman Wire is an entirely student-run, weekly publication with news, arts, and sports coverage, as well as editorials. The staff includes an advertising team that solicits and often designs ads for Walla Walla community members.
Whitman Yearbook
The Whitman Yearbook is a campus media organization funded by ASWC which chronicles each academic year on campus. The student staff photographs events and solicits submissions to compile a visually literate yearbook.
Community involvement helps students understand a broad range of issues and is becoming increasingly important in the eyes of many employers. For more ways to connect with local organizations, contact the Student Engagement Center in Reid Campus Center.
Downtown Walla Walla Foundation
This organization preserves the culture, history, and commerce of downtown Walla Walla. Volunteers help with various historical tasks throughout the year as well as general tasks like website management, newsletter articles, and poster distribution.
Fellowships and grants afford many students the opportunity to continue their learning beyond graduation in high-impact programs. For more information, please contact the Office of Fellowships and Grants in Reid Campus Center.
The American Prospect Writing Fellows Program
The American Prospect Writing Fellows program offers emerging journalists the opportunity to spend two years at American Prospect magazine in Washington, D.C. to develop their journalistic skills. A passion for politics, policy and digital journalism is a prerequisite. Fellows must make a one-year commitment to the program. Program fellows and permanent staff at the magazine then determine whether to continue participation for a second year.
The American-Scandinavian Foundation offers yearlong fellowships and one-to-three month grants to individuals to pursue research or study in one or more Scandinavian countries. Awards are made in all fields, so applications to the visual arts, music, film, dance, creative writing and translation are welcome.
All-Stars Project: Fulani Fellowship
The Fulani Fellowship is a paid program for recent college graduates to participate in community organizing, fundraising and youth development. The All Stars Project hires, on average, 10 recent college graduates for a 10-week summer fellowship program designed to provide high-level training in development, fundraising and youth-organizing at a major national nonprofit organization. Fellowships are available in Bridgeport, New York, Chicago, Dallas, Newark and San Francisco.
The Beinecke Scholarship Program seeks to encourage and enable highly motivated students to pursue opportunities available to them and to be courageous in the selection of a graduate course of study. Eligibility is limited to students planning to attend graduate school in the arts, humanities and social sciences.
Graduate study scholarships are granted for one academic year (10 months) with the possibility of a one-year extension for students completing a full degree program in Germany.
Independent study or master's degree in visual or performing arts in Germany
DAAD Undergraduate Scholarship
The goal of this program is to support study abroad in Germany and at German universities for students who have well-defined study, research or internship plans for their stay in Germany.
This program provides scholarships to attend a broad range of three- to four-week summer courses at German universities which focus mainly on German language and literary, cultural, political and economic aspects of modern and contemporary Germany. Extensive extracurricular programs complement and reinforce the core material.
De Karman Fellowship
The De Karman Fellowship is open to U.S. and international students currently enrolled in a university or college in the United States. Only candidates for a Ph.D. who will defend their dissertation by June 2020 and undergraduates entering their senior year are eligible for consideration. Special consideration will be given to applicants in the humanities. Study must be carried out in the United States, and all funds must be expended in the country.
The Fulbright - National Geographic Digital Storytelling Fellowship is a new component of the U.S. Department of State's Fulbright Program that will support up to five Fellowships for one academic year of travel and multi-media storytelling on globally significant social or environmental topics. Digital stories produced by Fulbright - National Geographic Fellows will be published across National Geographic and Department of State content platforms with the support of National Geographic's editorial team.
Provides for individually designed study/research (either an academic or an art grant) or English teaching assistantship (ETA) in a single country.
The U.S.-U.K. Fulbright Commission offers eight summer programs for students with U.S. citizenship. Each program, based at a particular U.K. university or cultural institution, varies in duration (three to six weeks) and offers a unique immersion in British education and culture.
The Greenlining Institute is a national policy, organizing and leadership institute working for racial and economic justice. Greenlining ensures that grassroots leaders are participating in major policy debates by building diverse coalitions that work together to advance solutions to our nation's most pressing problems. Greenlining builds public awareness of issues facing communities of color, increases civic participation, and advocates for public and private policies that create opportunities for people and families to make the American Dream a reality.
The Killam Fellowship offers students the opportunity to experience Canadian culture, study at world-class universities and gain transfer credits that will fulfill necessary credits toward their degree at their home institution.
The Marshall Scholarship finances American students of high ability to study for a degree in the United Kingdom.
Media Institute for Social Change
MISC is a seven-week program: part summer camp and part production house. The city (Portland) serves as a hands-on laboratory as students make video documentaries about local solutions to global issues. The majority of the program takes place in Portland; the first week is spent at a summer camp in Zig Zag, Oregon. Once accepted, a student may apply for a scholarship, which is awarded as a tuition offset. In the past, students have been able to arrange academic credit through Portland State University, or through an independent study program at their home university.
Moore Undergraduate Research Apprentice Program
MURAP's objective is to facilitate the entrance of talented students from diverse backgrounds into graduate school leading to faculty positions within the humanities, social sciences and fine arts in U.S. colleges and universities. Each summer, students participate in an intensive 10-week research experience at the University of North Carolina Chapel Hill. The program includes a research project, weekly meetings with a faculty mentor, weekly seminars, and weekly courses in preparation for the Graduate Record Exam. Applicants must be U.S. citizens or permanent residents who have completed at least four semesters of undergraduate study; they also must have at least one semester (at least 12 hours) of undergraduate work remaining when they enter MURAP.
NPR Kroc Fellowship
The NPR Kroc Fellowship is designed to identify and train the next generation of public radio journalists. Three fellows are chosen each year to participate in an intensive program at NPR and member stations. Candidates must have just completed college or graduate school, or have earned a degree no more than one year prior to December 31. They do not need journalism or radio experience but must demonstrate exceptional potential and drive. Fellows receive hands-on training in every aspect of public radio journalism for both radio and the Web. Fellows work primarily at NPR headquarters in Washington D.C.
The Princess Grace Awards Program
The Princess Grace Awards recognize the talent of individual artists in theater, dance and film. All applicants must be U.S. citizens or have obtained permanent resident status. They must be nominated by a department chair/dean or company artistic director.
Sitka Fellows
The Sitka Fellows program brings together young talent across all fields and disciplines to participate in an innovative, interdisciplinary residency program based in Sitka, Alaska. The program rewards visionaries of all stripes: frame-busting, independent thinkers who spend seven weeks with other smart, enthusiastic young people from radically different backgrounds. The primary award is a seven-week residency at the Sheldon Jackson Campus in Sitka, Alaska. Residents live on campus and are provided with studio and research space, meals and a communal environment.
The Thomas J. Watson Fellowship program offers college graduates of unusual promise a year of independent, purposeful exploration and travel outside of the United States to enhance their capacity for resourcefulness, imagination, openness, and leadership, and to foster humane and effective participation in the world community.
Internships and on-campus employment are excellent for accumulating work experience, developing your narrative, and broadening your network. Note that the list below is not comprehensive. Check sites such as vault.com and internships.com for more opportunities.
To see what Advertising internships Whitman students have held in the past, check out the Whitman Internship Database and search "Advertising" or "Arts & Communication".
Studying away from campus is a fantastic way to learn more about the world, as well as an excellent experience upon which you'll draw throughout your academic and professional career. For more information, contact Off-Campus Studies in Memorial.
Studio Art Centers International (SACI)
The Studio Arts Centers International (SACI) program, in Florence, Italy, is designed primarily for studio art students who wish to study art in a city known for its world-class museums and Renaissance architecture. This program hosts approximately 180 US students each semester and offers courses in painting, sculpture, ceramics, printmaking, photography, drawing, and other disciplines.
The Philadelphia Center
Qualified Whitman students interested in a professional development experience in the historic city of Philadelphia may elect to participate in The Philadelphia Center program. Participants on this program will intern on a field of their choice for 32 hours a week. The Philadelphia Center offers more than 800 internship options to choose from with organizations such as the Environmental Protection Association, Philadelphia Zoo, Arden Theater Company, and the District Attorney's office. In addition to the internship, students will enroll in a weekly City Seminar and one elective course.
IFSA Butler: Glasgow School of Art
Through the Institute for Study Abroad at Butler University, Whitman students may enroll in the Glasgow School of Art in Glasgow, Scotland. Glasgow is a vibrant city with a population of 650,000. It is home to the national Scottish companies of ballet, opera, orchestra and chorus. It offers two repertory theaters, the Glasgow Film Theater, galleries, and museums. Serious studio art students who attend the Glasgow School of Art can expect to spend 30-35 hours a week in the studio working on independent projects under faculty supervision.
Here are some possible post-graduate degrees pursued by people in advertising, public relations, and marketing. Contact the SEC for additional information.
Master of Business Administration (MBA)
Master of Public Administration (MPA)
Master in Public Relations (MPR)
Alumni in the Field
Log in to LinkedIn or Whitman Connect to learn about Whitman alumni with jobs in advertising, marketing and public relations.
Potential Job Titles
Account Executive
Advertising Sales Agent
Art Director
Brand Manager
Client Services Manager
Community Relations Officer
Copywriter
Market Research Analyst
Media Relations Officer
Promotion Director
Public Relations Manager
Special Events Coordinator