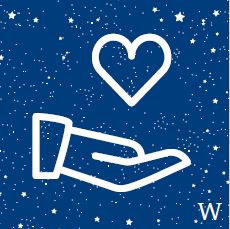 When most people think of faith-based jobs, their first thoughts are of religious leaders like monks, priests, pastors, rabbis, and imams. There are other options for those who wish to work for a faith-based employer, however, such as pastoral counseling, education, and international aid. Some areas to consider taking courses in are gender studies, philosophy, psychology, religion, sociology, and anthropology.
There are many clubs on campus that will allow you to explore your interests, stretch your skills, and make an impact in an area about which you're passionate. Contact the ASWC Club Director at aswc_clubdir@whitman.edu to learn more about current clubs or start your own.
All Students for Consent (ASC)
All Students for Consent helps the community support survivors of sexual violence and combat rape culture through education.
ASWC Oversight
Charged with ensuring that ASWC follows its own bylaws, this committee of appointed and elected members requires students to run fair, democratic elections and evaluate ASWC personnel without bias.
Community Service House (The "Coop")
Residents of this interest house promote volunteerism and complete at least 30 hours of community service each semester. Up to seven students and one resident assistant can occupy the Community Service House.
Council on Student Affairs
Five students (and at least two alternates) work as a disciplinary body to make rulings on student infractions of school policy.
GlobeMed
A chapter of the national non-profit, GlobeMed at Whitman educates the community about issues of global public health through discussions, events, films, and a close relationship with Burma Humanitarian Mission (BHM). BHM supports grassroots education, community-based backpack medics, and refugee collaboration projects in Burma.
Health Center Advisory Committee
Three students work as a liaison between the Welty Health Center and the student body, advising the Health Center on program and policy changes and students on service availability.
Hillel-Shalom
Through educational and social programming, Hillel-Shalom encourages understanding of and pride in the Jewish heritage and supports the religious and cultural needs of Jewish members.
Multi-Ethnic Center for Cultural Affairs (MECCA)
The MECCA houses up to four students and one resident assistant who host race discussions, international potlucks, current events forums, and other events that celebrate and promote different cultures.
Namaste Meditation Club
This club hosts group meditation sessions a few times a week in the Prentiss Spirituality Room.
Peer Listeners
Affiliated with the Counseling Center, this program fosters emotional well-being on campus by providing students with a safe space to discuss any issue with a peer.
Student Life Committee
Six students serve 2-year terms and address non-academic or non-disciplinary matters relating to student life, often by recommending policy changes.
Thrive
This club addresses mental health issues, educating the community and welcoming anyone who seeks information about how to help themselves or support loved ones.
Whitman Christian Fellowship (WCF)
A chapter of InterVarsity Christian Fellowship, an interdenominational national college ministry, WCF invites students from any spiritual background to explore the teachings of Jesus and the Christian faith through student-led small groups, weekly worship gatherings, service, mission, conferences, leadership development, and prayer.
Community involvement helps students understand a broad range of issues and is becoming increasingly important in the eyes of many employers. For more ways to connect with local organizations, contact the Student Engagement Center in Reid Campus Center.
Adopt-A-Grandparent
This program pairs Whitman students with residents at the nearby Odd Fellows senior home. Volunteers visit their adopted grandparents each week to tell stories, play games, listen to music, read books, and craft together.
BMAC exists so that low-income people in Walla Walla, Columbia, and Garfield counties are able to meet their essential needs. Their goals are that low-income people are employable, are food-secure, have affordable and safe housing, and have access to resources for protection of their rights and privileges. Further, they strive for public policy to address the needs of the low-income population.
Blue Mountain Heart to Heart works to promote public health and increase wellness among our community members with advocacy, education, harm reduction, and support for individuals across a spectrum of chronic conditions, with a special emphasis on HIV prevention and care.
Buddy Program
The Buddy Program connects students with intellectually or developmentally disabled adults in Walla Walla. Students meet with their community buddies twice a month for various activities, including dances, movie nights, crafts, bowling, and more.
Catholic Charities
Catholic Charities affirms the dignity of every person, partnering with parishes and the greater community to serve and advocate for those who are vulnerable, bringing stability and hope to people throughout eastern Washington.
The Christian Aid Center offers hope and restoration to the poor and homeless in the community by providing food, shelter, spiritual guidance, and case management. Volunteers help with meal preparation and service, childcare, van driving, home upkeep, and other aid.
This group is a small but thriving Reform Jewish synagogue in Walla Walla that meets regularly to celebrate Shabbat and the holidays.
Friends of Children of Walla Walla
This organization recruits adult friends (mentors) to spend at least one hour a week with a local child (6-18 years old) either during school lunch or outside of class.
Helpline serves as the front door to help for poor and homeless individuals and families in Walla Walla County. Their job is to connect people struggling to meet basic needs with the community resources needed to achieve stability. Trained, caring staff and volunteers meet with clients to assess needs and screen for eligibility of available local resources. They provide direct assistance with a variety of essential needs, and when appropriate make referrals to a wide network of local social service agencies.
Whitman Mentor Program
Whitman students join their mentee, a local elementary schooler, at recess once a week to build a healthy relationship and have fun.
This program trains students to teach about the 1960s civil rights movement in local schools. Using curricula developed by the Walla Walla Public School District and the Southern Poverty Law Center, WTTM increases tolerance and anti-discrimination education.
Walla Walla Community Hospice provides end-of-life comfort care, family support, and grief and bereavement support in the communities we serve. Patient support volunteers assist staff in meeting the needs of our patients and their families. The volunteer's role is generally that of a listener, but they may also spend time visiting, reading to the patient, playing music or singing, writing letters, light housekeeping, or meal preparation for the patient.
YWCA
The Young Women's Christian Association aims to eliminate racism and empower women. Volunteers can expect to read to children, help with kids' activities while moms are in support group meetings, sort donations, clean toys, misc. maintenance projects, weekly grocery shopping for child care programs, office work, help on childcare field trips, make presentations to girls in the Mariposa program.
Fellowships and grants afford many students the opportunity to continue their learning beyond graduation in high-impact programs. For more information, please contact the Office of Fellowships and Grants.
Asia Pacific Leadership Program
APLP seeks outstanding individuals from all areas of practice and interest (government, business, NGOs, health sciences, media, monastic orders, education) to participate in an innovative leadership development program at the East-West Center in Honolulu, Hawai'i. The 35-40 participants selected each year have strong leadership experience or potential. All participants must have at least a bachelor's degree; most have a master's degree and at least five years of professional experience.
Davis Projects for Peace is an initiative for students at Davis UWC partner schools, including Whitman, to design grassroots projects for the summer - anywhere in the world - which promote peace and address the root causes of conflict among parties. The program encourages applicants to use their creativity to design projects and employ innovative techniques for engaging project participants in ways that focus on conflict resolution, reconciliation, building understanding and breaking down the barriers that cause conflict.
The Bill Emerson National Hunger Fellowship, a project of the Congressional Hunger Center, is a unique leadership development opportunity for motivated individuals seeking to make a difference in the struggle to eliminate hunger and poverty. Fellows are placed for half their term of service with urban and rural community-based organizations all over the country involved in fighting hunger at the local level, such as grassroots organizing groups, food banks, economic development agencies, local advocacy groups and faith-based organizations.
Internships and on-campus employment are excellent for accumulating work experience, developing your narrative, and broadening your network. Note that the list below is not comprehensive. Check sites such as vault.com and internships.com for more opportunities.
To see what Faith-based Professions internships Whitman students have held in the past, check out the Whitman Internship Database and search "Faith-based Professions" or "Social & Human Services".
Studying away from campus is a fantastic way to learn more about the world, as well as an excellent experience upon which you'll draw throughout your academic and professional career. For more information, contact Off-Campus Studies in Memorial.
University of St. Andrews
Whitman Students may enroll directly at the University of St Andrews in Scotland as visiting students through an agreement with Whitman College. Founded in 1413, St Andrews is the oldest university in Scotland and is located in a picturesque medieval town overlooking the sea. The University enrolls about 7,000 students, including a significant number of students from the US and other foreign countries. English literature, history, international religions, religion, economics, philosophy, biology, biochemistry, math, and physics are among the many disciplines that students may enroll in. In addition to enrolling in classes alongside with local students, students attending St Andrews may join the many clubs and activities available to regular students.
IES: Rome - Study Rome Language and Area Studies
Through the Institute for the International Education of Students (IES), Whitman Students may enroll at the IES Center in Rome to study everything from art history to economics. As one of Europe's most important cultural and religious centers, Rome offers students the opportunity to learn amidst Roman ruins, baroque cathedrals, a lively contemporary visual and performing arts scene, and the Vatican. The IES Rome program offers courses taught in English at the IES Center and, for students with sufficient Italian, the opportunity to enroll in courses at one of the three local universities. In addition, the program offers internships with local organizations and optional field trips each semester to locations such as Pompeii, Sicily, Tuscany, and Umbria.
Here are some possible post-graduate degrees pursued by people in faith-based professions. Contact the SEC for additional information.
Master of Divinity (MDiv)
MA/Ph.D. in Religious Studies
Master's or Ph.D. in Theological Studies
Advanced degrees in Muslim Studies, Jewish-Christian Studies, or Buddhist Studies
Ed.D in Organizational Leadership with an emphasis in Christian Ministry
MA in Indian Religions
Alumni in the Field
Log in to LinkedIn or Whitman Connect to learn about Whitman alumni with faith-based professions.
Potential Job Titles
Chaplain, Clergy Member, Conflict Mediator, Community Organizer, Counselor, Educator, Imam, Mentor, Monk, Pastor, Priest, Professor, Rabbi, Relief Coordinator, Rector, Spiritual Guide, Teacher, Vicar