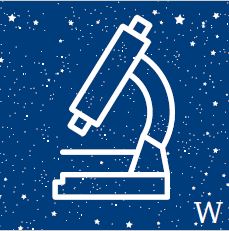 Careers in construction and manufacturing range from building inspectors, equipment operators, construction and project managers, to civil engineers, electricians, and contract managers. Construction focuses on the actual process of building infrastructures, whereas manufacturing -closely related to industrial design and engineering- involves the production of merchandise and goods. At Whitman students can delve into mathematics, computer science, physics, and economics, while simultaneously practicing their problem-solving, critical-thinking and artistic skills. Students interested in the physical manufacturing process can get hands-on experience in Whitman's theater scene shop, which has full woodworking and some metal working capabilities.
There are many clubs on campus that will allow you to explore your interests, stretch your skills, and make an impact in an area about which you're passionate. Contact the ASWC Club Director at aswc_clubdir@whitman.edu to learn more about current clubs or start your own.
Buildings and Grounds Governing Board
Two students sit on the Buildings and Grounds Governing Board to provide perspective on significant, long-term initiatives concerning structures, renovation, and upkeep. These students represent their peers in meetings with the Whitman College Board of Trustees.
Community involvement helps students understand a broad range of issues and is becoming increasingly important in the eyes of many employers. For more ways to connect with local organizations, contact the Student Engagement Center in Reid Campus Center.
Habitat for Humanity
A faith-based organization that envisions a world where everyone has a place to love. Staff and volunteers pursue this vision by bringing people together nationally and internationally to build homes, communities and hope.
An organization that educates consumers about conserving resources, provides weatherization incentives and runs a re-store in local communities. One way to volunteer is to help at the Builders ReSupply store.
This organization works with government agencies, private entities, and the public to promote sustainability (ecological, equitable, and economical) in the community. One of Walla Walla 2020's areas of focus is facilitating tree, garden, and landscaping projects to help preserve and expand the city's greenery.
Walla Walla Housing Authority
WWHA aims to create housing choices and energize neighborhoods, focusing on providing opportunities for families of low to moderate income to prosper. Volunteers can expect to help with grounds upkeep and really learn how neighborhoods and housing are interrelated.
Fellowships and grants afford many students the opportunity to continue their learning beyond graduation in high-impact programs. For more information, please contact the Office of Fellowships and Grants in Reid Campus Center.

City Hall Fellows
City Hall Fellows offers a systemic solution to the leadership crisis threatening American cities. The program provides recent college graduates with firsthand experience in local government as an apprenticeship in leadership for social change. Fellows participate in a structured, year-long, quasi-academic exploration of a particular city and how it operates, including intensive pro bono consulting projects by which fellows practice policy evaluation and policy-making. Fellows work on high-need government-run initiatives in cities where they have personal ties as full-time special project assistants for a senior local government administrator or official. Participating cities include Baton Rouge, Houston and San Francisco.
Fraunhofer Center for Sustainable Energy Systems Fellowship
The Fraunhofer Center provides recipients with project experience in PV technologies, building energy technologies, distributed electrical energy systems and/or technology commercialization. Fellowship positions range from research on cutting-edge clean technology solutions to work with a behavioral scientist on issues related to energy-saving technology. Placements are in Boston for three months to one year. A minimum commitment of six months and a 40-hour work week is required of all fellows.
Internships and on-campus employment are excellent for accumulating work experience, developing your narrative, and broadening your network. Note that the list below is not comprehensive. Check sites such as vault.com and internships.com for more opportunities.
To see what Construction & Manufacturing internships Whitman students have held in the past, check out the Whitman Internship Database and search "Construction & Manufacturing" or "Science, Engineering & Technology".
Studying away from campus is a fantastic way to learn more about the world, as well as an excellent experience upon which you'll draw throughout your academic and professional career. For more information, contact Off-Campus Studies in Memorial.
Here are some possible post-graduate degrees pursued by people in construction and manufacturing. Contact the SEC for additional information.
Master of Science Construction Management
MBA in Construction Management
Doctorate in Construction Management
In each of these programs you could focus on:
construction administration
manufacturing technology
or real estate construction management.
Alumni in the Field
Log in to LinkedIn or Whitman Connect to learn about Whitman alumni with jobs in construction and manufacturing.
Potential Job Titles
Assembler
Business Development Manager
Construction Site Safety Coordinator
Countertop Installer
Director of Operations
Forklift Operator
General Laborer
Industrial Hygienist
Machine Operator
Maintenance Technician
Manufacturing Engineer
Pack Builder
Pipe Layer
Production Supervisor
Project Executive
Quality Assurance Manager
Site Manager
Yard Laborer