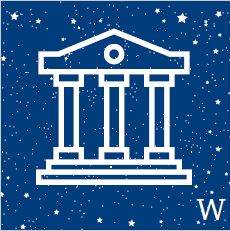 Economics, environmental studies, philosophy, politics, psychology, sociology and anthropology, theater and dance, and gender studies all are majors that prepare students for a career in advocacy. Students should take into consideration an advocacy organization's size, scope, and impact when pursuing positions. If you are passionate about a specific advocacy group, get involved on campus, whether through a student organization, summer internship, or volunteering. Many students choose to pursue a law, nonprofit management, or other graduate degree after gaining a few years of experience in this field.
Following an internship with the Central Coast Alliance United for a Sustainable Economy analyzing socio-economic problems and their policy solutions, Joshua Ward '18 said:
"It's very exciting as my research is being distributed to different politicians at the county level and there is a coming effort to actually make some of the things I recommended become official public policy. It's awesome to know that the work I'm doing has the potential to have a very material impact on thousands of people's lives."
There are many clubs on campus that will allow you to explore your interests, stretch your skills, and make an impact in an area about which you're passionate. Contact the ASWC Club Director at aswc_clubdir@whitman.edu to learn more about current clubs or start your own.
Academic Affairs Governing Board
Alongside the provost and the dean of the faculty, two students sit on the Academic Affairs Governing Board to consider planning, policy, and procedures that affect academics. These students represent their peers in meetings with the Whitman College Board of Trustees.
All Students for Consent (ASC)
All Students for Consent helps the community support survivors of sexual violence and combat rape culture through education.
Associated Students of Whitman College (ASWC)
The term ASWC refers both to every student currently attending Whitman and to the student government comprised of elected officials who voice the concerns, support the projects, and fuel the passions of the student body.
ASWC Nominations
This committee of appointed and elected members interviews and selects students to hold positions on college committees and governing boards as well as campus media organization leadership.
ASWC Oversight
Charged with ensuring that ASWC follows its own bylaws, this committee of appointed and elected members requires students to run fair, democratic elections and evaluate ASWC personnel without bias.
ASWC Student Affairs
This committee, comprised of elected members of the ASWC senate, responds to student concerns by writing legislation that clarifies the bylaws, allocates money, or demonstrates the position of the student body to the administration.
ASWC Sustainability
This committee coordinates many sustainability initiatives across campus, often using money from the Green Fund to finance projects and seeking the legislative backing of the ASWC senate to formalize changes.
Beyond Borders Club
Beyond Borders fosters global awareness. This educational and culturally-focused club hosts screenings, lectures, art displays, and other events, such as the Internation Celebration.
Black Student Union (BSU)
Black Student Union is a safe space to discuss topics of race. The club serves as a support group for students of color, but any student can attend.
Border as Method
It is the mission of Border as Method to promote awareness of the intersectionality of immigration to our community.
Budget Governing Board
Working with the President's Advisory Committee and the treasurer of the college, two students (one nominated student in addition to the ASWC Finance Chair, who serves ex oficio) sit on the Budget Governing Board to create, discuss, critique, and implement the College's budget. This representative advocates for the student body in meetings with the Whitman College Board of Trustees.
Buildings and Grounds Governing Board
Two students sit on the Buildings and Grounds Governing Board to provide perspective on significant, long-term initiatives concerning structures, renovation, and upkeep. These students represent their peers in meetings with the Whitman College Board of Trustees.
Campus Climate Coalition (CCC)
Campus Climate Coalition is the umbrella organization for various environmental campaigns and groups at Whitman. Its goals shift depending on which issues galvanize the campus that year.
Club Latino
Club Latino is a group of students of any ethnic background who seek to educate themselves and the community about the history and culture of the Latino population, especially that of the United States, Mexico, Central, and South America.
Council on Student Affairs
Five students (and at least two alternates) work as a disciplinary body to make rulings on student infractions of school policy.
Diversity Governing Board
Two students sit on the Diversity Governing Board, where they engage in frank discussions about creating a learning environment that attracts and embraces a more diverse community. These students represent their peers in meetings with the Whitman College Board of Trustees.
Divest Whitman
Through rallies, sit-ins, surveys, and poster campaigns this group seeks to convince the Board of Trustees to allocate the college's fiscal investments in the fossil fuel industry elsewhere.
Enrollment Governing Board
Two students sit on the Enrollment Governing Board and work with the Office of Admission to develop ideology, improve the admission process, increase retention, and evaluate financial aid systems. These students represent their peers in meetings with the Whitman College Board of Trustees.
Environmental Studies House (The Outhouse)
Up to eight students and one resident assistant can live in the Outhouse, where they educate their peers about ecological issues through all-campus programming and contribute significantly to Whitman's recycling pick-up.
Feminists Advocating Change and Empowerment (FACE)
FACE supports marginalized groups and advocates for a feminism that includes people of various backgrounds, genders, races, etc., rather than limiting their efforts to a particular "kind" of woman.
First Generation/Working Class Club (FGWC)
Sometimes FG/WC students struggle to adjust to Whitman; this club aims to help them overcome potential obstacles by providing a network and advocating for resources on campus.
Freedom Songs
The Freedom Songs Project includes a concert and zine that expand the kinds of media and stories consumed on campus, educate outside of the classroom and symposiums, and empower minority voices. Students can submit to the publication, perform in the concert, or join the team that coordinates the project.
Global Awareness House (Glo-Ho)
Glo-Ho residents raise awareness about world issues such as hunger, population, and human rights. Up to five students and one resident assistant can live in this interest house.
GlobeMed
A chapter of the national non-profit, GlobeMed at Whitman educates the community about issues of global public health through discussions, events, films, and a close relationship with Burma Humanitarian Mission (BHM). BHM supports grassroots education, community-based backpack medics, and refugee collaboration projects in Burma.
Indigenous People's Education and Cultural Club (IPECC)
Both Native and non-Native students comprise IPECC, a group that shares the diverse traditions of Native culture through entertainment, speakers, educators, and activities.
Multi-Ethnic Center for Cultural Affairs (MECCA)
The MECCA houses up to four students and one resident assistant who host race discussions, international potlucks, current events forums, and other events that celebrate and promote different cultures.
Mixed Race Club (HAPA)
HAPA responds to the modern world's continual blurring of the margins of "race" by creating a community for multiracial students and educating others about identity development.
Planned Parenthood Generation Action
This group educates the community about reproductive health and rights, providing a safe space to learn about healthy, enjoyable, and empowering ways to approach sex.
Power & Privilege
A day of presentations, discussions, and workshops, this annual event provides a space to learn about the hierarchies of power and the intersections of identity. Its scope and budget require extensive planning and many volunteers who care about social justice.
President's Budget Advisory Committee
The ASWC Finance Chair and three appointed students comprise this committee, which makes recommendations to the President's Council about the college's budget.
Student Life Committee
Six students serve 2-year terms and address non-academic or non-disciplinary matters relating to student life, often by recommending policy changes.
Student Life Governing Board
Two students sit on the Student Life Governing Board, where they work with the dean of students, provost, faculty, and president of the college to address the quality of life on campus. These students represent their peers in meetings with the Whitman College Board of Trustees.
Student Registrar Committee
Four students advise the Registrar's Office about course schedules and registration.
Student Technology Advisory Committee (STAC)
Three appointed students make policy recommendations regarding campus technology services and work with WCTS staff.
Sustainability Committee
Three appointed students work alongside the Campus Sustainability Coordinator to advise the college on projects and policy changes.
Whitman African Students Association (WASA)
WASA supports African students on campus and teaches about African culture and issues.
Whitman Wire
Founded before the turn of the twentieth century and funded by ASWC, the Whitman Wire is an entirely student-run weekly publication with news, arts and sports coverage as well as editorials. It serves as an open forum for student voices.
Whitman Teaches the Movement (WTTM)
This program trains students to teach about the 1960s civil rights movement in local schools. Using curricula developed by the Walla Walla Public School District and the Southern Poverty Law Center, WTTM increases tolerance and anti-discrimination education.
Whitman Institute for Scholastic Enrichment (WISE)
Each summer the Intercultural Center hires resident assistants to lead local rising ninth graders through a three-day pre-college program at Whitman.
Community involvement helps students understand a broad range of issues and is becoming increasingly important in the eyes of many employers. For more ways to connect with local organizations, contact the Student Engagement Center in Reid Campus Center.
Green Park Bilingual
The Greek Park Bilingual Program takes volunteers to the Green Park Elementary School where they help students in the classroom by acting as a safety net for the students who are transitioning from learning in Spanish to learning in English. These volunteers are expected to be able to teach a range of subjects such as math, reading, writing, and science while only conversing in Spanish.
Green Park Bilingual volunteers offer academic support to ELL students in K-3 classrooms with students working on both math and literacy fundamentals. Spanish language proficiency is a prerequisite for this opportunity.
Spring Break Service Trip
Spring Break Service Trips are week-long volunteer trips that allow Whitman students to focus on a particular social issue outside of the Walla Walla community. Each trip's service, education, and reflection opportunities are arranged around a theme, giving students a greater sense of their impact and role on that issue.
Participants volunteer with a primary social organization throughout the week, in addition to visiting and working with nonprofits to gain an understanding of the issues that affect a broader community. Students also have a chance to explore the city or area they are visiting because they are typically housed at local churches and cook most meals together.
Trips destinations and themes can vary from year to year but some of the previous examples include: Refugee & Resettlement in Seattle, WA, Environmental Conservation in Arcata, CA, Urban Education in Portland, OR, and Relief & Rebuilding in New Orleans, LA.
Fellowships and grants afford many students the opportunity to continue their learning beyond graduation in high-impact programs. For more information, please contact the Office of Fellowships and Grants in Reid Campus Center.
Asian Pacific Institute for Congressional Studies
APAICS provides exceptional graduates and young professionals with opportunities to work on policy issues as full-time staff members of a U.S. congressional office, federal agency or nonprofit community organization in Washington, D.C. Placements are in these three areas.
Boren Fellowships, an initiative of the National Security Education Program, provide unique funding opportunities for U.S. graduate students to study less commonly taught languages in world regions critical to U.S. interests, and underrepresented in study abroad, including Africa, Asia, Central and Eastern Europe, Eurasia, Latin America, and the Middle East. Boren Fellows represent a vital pool of highly motivated individuals who wish to work in the federal national security arena.
Boren Scholarships, an initiative of the National Security Education Program, provide unique funding opportunities for U.S. undergraduate students to study less commonly taught languages in world regions critical to U.S. interests, and underrepresented in study abroad, including Africa, Asia, Central and Eastern Europe, Eurasia, Latin America, and the Middle East. Boren Scholars represent a vital pool of highly motivated individuals who wish to work in the federal national security arena.
Capital Fellows Program (California State Government)
Capital fellows engage in public service and prepare for future careers while actively contributing to the development and implementation of public policy in California. Fellows in each program work as full-time members for 10 or 11 months, are employees of Sacramento State University and are typically given assignments with a significant responsibility and challenge. Fellows also enroll as graduate students at Sacramento State University and receive graduate units from the university's Government Department or Public Policy and Administration Program.
Chamberlain Fellowship in Women & Public Policy
Chamberlain fellows work in Washington, D.C. as general research assistants on a variety of projects and reports. Research tasks include reviewing literature; collecting, checking and analyzing data; and preparing reports and report graphics. Attendance at relevant U.S. congressional briefings, policy seminars and meetings is also an integral part of the program. Research areas include the quality of women's jobs, increasing access to higher education and non-traditional jobs for low-income women, strategies for improving child care access, affordability and quality. Placements are full-time and generally span the academic year.
City Hall Fellows
City Hall Fellows offers a systemic solution to the leadership crisis threatening American cities. The program provides recent college graduates with firsthand experience in local government as an apprenticeship in leadership for social change. Fellows participate in a structured, year-long, quasi-academic exploration of a particular city and how it operates, including intensive pro bono consulting projects by which fellows practice policy evaluation and policy-making. Fellows work on high-need government-run initiatives in cities where they have personal ties as full-time special project assistants for a senior local government administrator or official. Participating cities include Baton Rouge, Houston and San Francisco.
Congressional Hispanic Caucus Institute Public Policy Fellowship
CHCIPPF is a nine-month paid program in Washington, D.C., that offers talented Latinos who have received a bachelor's degree within two years of the program start date the opportunity to gain hands-on experience at the national level in the public policy area of their choice. Fellows work in congressional offices and federal agencies in their area of interest. Past focus areas include international affairs, economic development, health and education policy, housing and local government.
The Coro Fellows Program in Public Affairs is a full-time, nine month, graduate-level experiential leadership training program that prepares diverse, intelligent and committed individuals for effective and ethical leadership in the public affairs arena.
Cultural Vistas Fellowship
Cultural Vistas provides opportunities for underrepresented U.S. university students to advance their career goals, develop global competencies and experience life in another culture. The program includes an eight-week summer internship in Argentina, Germany or India. Academic or practical experience in sustainability, environmental awareness, engineering and related sciences, as well as prior knowledge of the language of the host country, are important eligibility components. Fellows enrich their academic learning through professional internships and immersion experiences focused on environmental sustainability.
Davis Projects for Peace is an initiative for students at Davis UWC partner schools, including Whitman, to design grassroots projects for the summer - anywhere in the world - which promote peace and address the root causes of conflict among parties. The program encourages applicants to use their creativity to design projects and employ innovative techniques for engaging project participants in ways that focus on conflict resolution, reconciliation, building understanding and breaking down the barriers that cause conflict.
The Davis-Putter Scholarship Fund provides grants to students actively working for peace and justice. These need-based scholarships are awarded to those able to do academic work at the university level and who are part of the progressive movement on the campus and in the community.
Doris Duke Conservation Scholars Program
DDCSP is a multi-summer, experiential learning program for undergraduates that explores conservation in the areas of climate, water, food and ecosystems of the Pacific Northwest. DDCSP helps emerging conservation leaders to develop unique perspectives and skills by connecting them to conservation, biodiversity, environmental justice and community programs and initiatives. Duke scholars are engaged with conservation practice across a range of ecological and cultural landscapes. Academic study in the natural sciences is not a requirement for application.
Awards for "social entrepreneurs" to create organizations for social change.
The Bill Emerson National Hunger Fellowship, a project of the Congressional Hunger Center, is a unique leadership development opportunity for motivated individuals seeking to make a difference in the struggle to eliminate hunger and poverty. Fellows are placed for half their term of service with urban and rural community-based organizations all over the country involved in fighting hunger at the local level, such as grassroots organizing groups, food banks, economic development agencies, local advocacy groups and faith-based organizations.
Environment America Fellows
Environment America hires college graduates to combat polluters, organize public support and fight for environmental values. Fellows receive a course in the nuts and bolts of environmental activism, organizing, advocacy and institution-building. Fellows plan and direct grassroots campaigns, organize town hall meetings, organize and speak at news conferences and direct citizen outreach campaigns. Locations include Washington, D.C., Boston, Denver, Austin, Albuquerque, Phoenix, Portland, Chicago, Atlanta, Baltimore, Seattle, St. Petersburg, Madison, Oakland and Trenton.
The Ford Foundation seeks to increase the diversity of the nation's college and university faculties by increasing their ethnic and racial diversity, to maximize the educational benefits of diversity, and to increase the number of professors who can and will use diversity as a resource for enriching the education of all students.
Scholarships are awarded on the basis of intellectual ability, leadership capacity and desire to contribute to society throughout the world by providing service to communities and applying knowledge and talents to improve the lives of others.
Global Health Corps
Global Health Corps offers a one-year paid fellowship in which fellows make a significant, measurable contribution to a partner organization and its target population. GHC recruits partner organizations involved in healthcare access and positive health outcomes for the poor. Fellowship placements are domestic and international. Candidates apply for specific positions with one of Global Health's partner organizations for which they have relevant skills and experience. Fellows are selected jointly by GHC and the partner organization.
Green Corps' Field School for Environmental Organizing trains college graduates to run environmental campaigns, by building a core group of activists and convincing decision-makers to pass laws, change policies and create reforms to protect our environment.
The Greenlining Institute is a national policy, organizing and leadership institute working for racial and economic justice. Greenlining ensures that grassroots leaders are participating in major policy debates by building diverse coalitions that work together to advance solutions to our nation's most pressing problems. Greenlining builds public awareness of issues facing communities of color, increases civic participation, and advocates for public and private policies that create opportunities for people and families to make the American Dream a reality.
The HIA fellowship strives to facilitate a collective exploration of the social and political roots of discrimination, as well as provide a forum where potential solutions can be considered and discussed. The programs are also intended to instill a responsibility among HIA Fellows to recognize and address the need to protect minorities and promote human rights-in their own communities and around the world.
Huntington Public Service Award
The Huntington Award provides $15,000 for a graduating college senior to pursue one year of public service anywhere in the world. The award allows recipients to engage in meaningful public service before proceeding to graduate school or a career.
Institute for Recruitment of Teachers
IRT addresses lack of diversity in the nation's teaching faculties by recruiting outstanding students of color and other scholars committed to diversity. IRT sponsors a summer workshop for 25-30 students who apply to the program during their junior or senior year of college. Participants engage in a graduate-level curriculum of critical, cultural and educational theory during an intense four-week program in July at Phillips Academy in Andover, Mass.
Karel Fellowship in Public Interest Communications
The Karel Fellowship is a nine-week paid summer program that places high-potential undergraduate students in leading nonprofit organizations that vigorously promote the public interest. Fellows gain field experience through placements in leading nonprofits. A majority of fellows are placed in the greater Washington, D.C. area. Remaining fellows are placed in diverse metropolitan areas. Applicants must be nominated by a faculty sponsor, be first-generation and/or minority students who are juniors or seniors with a demonstrated commitment to social justice.
Mississippi Teacher Corps
MTC is a two-year program that trains non-education majors to teach in high-poverty public schools in Mississippi. Participants live and teach in rural and urban communities. While teaching, each participant earns a master's degree in education from the University of Mississippi and receives training and support from MTC. All candidates must have received or expect to receive a bachelor's degree by May 30 and have a grade point average of at least 3.0 on a 4.0 scale in the baccalaureate degree. No previous education coursework is required.
Named in honor of the former U.S. Senator's pivotal contribution to the Northern Ireland peace process, the Mitchell is designed to introduce and connect upcoming generations of future American leaders to the island of Ireland, while recognizing and fostering intellectual achievement, leadership, and a commitment to public service and community.
Multidisciplinary International Research Training Program
MIRT is a national program designed to encourage students to pursue careers in biomedical and behavioral science research. The program provides support for undergraduate and graduate students to conduct health-related population-based research and training in developing countries. The Harvard School of Public Health MIRT Program has established links and training sites with academic institutions throughout the developing world, including Zimbabwe, Ethiopia, Vietnam, Thailand, Republic of Georgia, Peru, Mexico, Ecuador, Chile and Australia. Research opportunities are designed collaboratively with faculty to address pertinent health and health disparities.
National Geographic Young Explorers Grants Program
National Geographic's YEG program is designed for individuals ages 18 and older to pursue research, conservation, and exploration-related projects consistent with National Geographic's existing grant programs. The program offers opportunities for fieldwork in Brunei, Hong Kong, Malaysia, Mongolia, Japan, Korea, Indonesia, Philippines, Singapore, Taiwan and other countries. Applicants are not required to have advanced degrees. However, a record of prior experience in research, conservation or exploration should be submitted as it pertains to the proposed project. Foreign nationals are invited to apply. Researchers planning to work in countries abroad should make great effort to include at least one local collaborator as part of their team.
New York City Teaching Fellows
The NYC Teaching Fellows program recruits and prepares high-quality, dedicated individuals to to teach in classrooms that need them most. Fellows engage in a six-week intensive pre-service training program in the summer prior to the school year. Fellows receive a stipend of $2,500 to help with living expenses during the training period. They then continue their education through a subsidized master's degree program while teaching at a New York City public school.
Oxfam CHANGE Initiative
The Oxfam CHANGE Initiative provides leadership and advocacy training to prepare college students to promote social change locally and globally. The year-long program begins with a week-long training unit for all accepted students, or CHANGE Leaders. These leaders commit to work with other students and campus contacts at their respective colleges to host three to four Oxfam engagements and to build a network of relationships on behalf of Oxfam. All CHANGE Leaders must commit to participate in the entire training. Oxfam covers the cost of travel to and from Boston as well as lodging and meals during the week of training in Boston.
Princeton in Africa (PiAf) is a nonprofit organization that offers yearlong fellowship opportunities with a variety of organizations working across the African continent. PiAf Fellows work in service-oriented positions in many different fields, including humanitarian aid, public health, conservation, education and social enterprise.
Fellowships for teaching and other services in Asia.
Princeton in Latin America (PiLA) is a nonprofit organization, affiliated with but not funded by Princeton University. PiLA partners with non-governmental organizations (NGOs), community, government and multilateral organizations throughout Latin America and the Caribbean to provide them with highly qualified recent college graduates. Fellows commit to a full-year service fellowship in development work.
Each year, Rotary selects individuals from around the world to receive fully funded academic fellowships at one of their peace centers.
The Rotary Global Grant provides support scholarships for graduate students studying abroad in one of six specific focus areas. Scholarships range from one to four years and therefore can include an entire degree program.
The Herbert Scoville Jr. Peace Fellowship national fellowship program provides college graduates with the opportunity to gain a Washington perspective on key issues of peace and security. Twice yearly, the fellowship's board of directors selects a group of individuals to spend six to nine months in Washington. Supported by a stipend, the Fellows serve as full-time project assistants at the participating organization of their choice.
Swanson Fellowship
The Swanson Fellowship annually awards fellowships to SIT study-abroad program alumni who want to return to the country of their program to pursue further development projects that benefit human rights in that region.
Washington Bus Summer Fellows
Washington Bus is a 10-week political boot camp for young leaders. Fellows spend the summer in Seattle, managing campaigns, organizing grassroots initiatives, formulating public policy and developing leadership skills. The fellowship is an intensive, intentional, transformative experience for fellows who are ready for public service. Fellows take classes from regional authorities in their fields.
The Thomas J. Watson Fellowship program offers college graduates of unusual promise a year of independent, purposeful exploration and travel outside of the United States to enhance their capacity for resourcefulness, imagination, openness, and leadership, and to foster humane and effective participation in the world community.
Internships and on-campus employment are excellent for accumulating work experience, developing your narrative, and broadening your network. Note that the list below is not comprehensive. Check sites such as vault.com and internships.com for more opportunities.
To see what Advocacy internships Whitman students have held in the past, check out the Whitman Internship Database and search "Advocacy" or "Government & Law".
Studying away from campus is a fantastic way to learn more about the world, as well as an excellent experience upon which you'll draw throughout your academic and professional career. For more information, contact Off-Campus Studies in Memorial.

SIT: Serbia Peace and Conflict Studies in the Balkans
Through the SIT: Serbia, Bosnia, and Kosova - Peace and Conflict in the Balkans program, Whitman students can gain firsthand knowledge of peacebuilding, conflict transformation, and the struggle for human rights in Serbia, Bosnia-Herzegovina, and Kosovo. The program is based in Serbia, but students take educational excursions to Bosnia-Herzegovina and Kosovo.
AU Washington Semester Program
Whitman student who wish to learn about the U.S. government and national policy or engage in community organizing in the heart of the nation's capital may apply to attend American University's Washington Semester Program. Students obtain hands-on experience by participating in an internship as well as enrolling in a seminar course, which is often taught on location taking them behind the scenes in D.C. Washington Semester students also will choose location to conduct an in-depth research project project to enroll in an elective at American University.

SIT: Ecuador Development, Politics, and Languages
The SIT: Ecuador Development, Politics, and Language program analyzes the connections and interplay between language and power in Ecuador. Students will examine how language shapes politics and how different groups in Ecuador have used languages to instill, reinforce, subvert, and reinvent power relationships, both historically and today. Students participate in many educational excursions including a trip to the Galápagos where students study the discourses related to sustainability and tourism. Students produce a final Independent Study Project.

SIT: Morocco Migration and Transnational Identity
The SIT: Morocco Migration and Transnational Identity program based in Rabat examines the factors driving internal and international migration. Students consider how human mobility is shaped by religion, security, youth culture, desertification, poverty, and other pressing issues and how mobility engenders transnational art and multilayered identities. Excursions to northern and rural areas of Morocco, as well as to Amsterdam and Rotterdam in the Netherlands, illuminate many different aspects of migration.

Mexico Solidarity Network (MSN)
The Mexico Solidarity Network introduces students to the ideas and people involved in autonomous, community-based, organizing in Mexico. Students spend six weeks in Chiapas learning Spanish and the history and ideas behind the movement before spending the rest of the semester in homestays in Tlaxcala and Mexico City. The final two weeks of the program are spent at the Centro Autonomo in Chicago.

The Philadelphia Center
Qualified Whitman students interested in a professional development experience in the historic city of Philadelphia may elect to participate in The Philadelphia Center program. Participants on this program will intern on a field of their choice for 32 hours a week. The Philadelphia Center offers more than 800 internship options to choose from with organizations such as the Environmental Protection Association, Philadelphia Zoo, arden Theater Company, and the District Attorney's office. In addition to the internship, students will enroll in a weekly City Seminar and one elective course.
Here are some possible post-graduate degrees pursued by people in advocacy. Contact the SEC for additional information.
Potential Job Titles
Civil Rights Canvasser
Community Organizer
Director of Diversity and Inclusion
Victim Advocate
Family Mediator
LQBTQI Counsellor
March Organizer
Program Manager
Sexual Violence Team Leader
Social Worker
Sustainability Coordinator
Training Supervisor