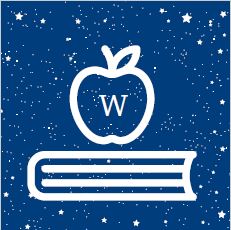 Early Childhood Education (ECE) encompasses the formal and informal education of children to the age of eight. People interested in in ECE have the ability to further specialize: infant/toddler education (ages 0-2) is one of the subsets of this field. Whitman students interested in ECE have the chance to study it in various disciplines such as psychology, sociology, anthropology, politics, or biology.
These two links detail the steps needed to become a preschool teacher or ECE teacher in Washington State.
There are many clubs on campus that will allow you to explore your interests, stretch your skills, and make an impact in an area about which you're passionate. Contact the ASWC Club Director at aswc_clubdir@whitman.edu to learn more about current clubs or start your own.
Outdoor Program
The Outdoor Program fosters personal growth, facilitates learning, and creates recreational opportunities through skills and risk management training, leadership development, and environmentally sound trips in a supportive community.
Peer Listeners
Affiliated with the Counseling Center, this program fosters emotional well-being on campus by providing students with a safe space to discuss any issue with a peer.
Science in the Schools
Students can participate in this partnership between the Whitman science department and local schools in many ways, including volunteering on Family Science Night.
Community involvement helps students understand a broad range of issues and is becoming increasingly important in the eyes of many employers. For more ways to connect with local organizations, contact the Student Engagement Center in Reid.
Blue Mountain Action Council
BMAC exists so that low-income people in Walla Walla, Columbia, and Garfield counties are able to meet their essential needs. Their goals are that low-income people are employable, food-secure, have affordable and safe housing, access to resources for protection of their rights and privileges. Further, they strive for public policy to address the needs of the low-income population.
Buddy Program
The Buddy Program connects students with intellectually or developmentally disabled adults in Walla Walla. Students meet with their community buddies twice a month for various activities, including dances, movie nights, crafts, bowling, and more.
Campfire USA
This Summer camp aims to help bring up the future leaders of America by producing caring, well-rounded, confident, and happy children. Volunteers should demonstrate a passion for their area of interest and a desire to ignite enthusiasm for that interest in elementary age kids.Reliable, responsible, fun, and very safety conscious.
Children's Museum of Walla Walla
The Children's Museum of Walla Walla aims to provide a safe space for children to grow, develop, and play. Volunteers should expect to be museum assistant, workshop leader, special project volunteer, landscaping and gardening, assisting with activities at local fair events, and bilingual early learning volunteers.
Eye to Eye
Eye to Eye connects fourth and fifth graders from Walla Walla public schools with Whitman students with learning disabilities. Each week, the pairs create art projects that instill confidence and self-advocacy skills in the elementary schoolers.
Early Learning Coalition
Mobilize the community to support parents as their children's first teacher and improve access to high-quality early learning opportunities for all young children in the Walla Walla Valley.
Friends of Children Walla Walla
Friends is a local non-profit providing community-based and school-based mentoring opportunities to children in the Walla Walla Valley. Their mission is to "improve lives and communities--one child at a time" by providing a safe, consistent adult presence outside the home to children in need of such a presence. Volunteers(mentors) can expect to spend at least one hour a week with a child (6-18 years old). Service organizations and clubs can volunteer to host a special event for our adult friends and youth to enjoy together. Volunteers can also help out with office work, such as making phone calls and performing data entry.
Girl Scouts
The Girl Scouts in Walla Walla aim to create strong women leaders of the future. Volunteers should also be young ladies who really help the troop with events or camps, and should be generally polite, positive, hardworking, and reliable.
Green Park Elementary Bilingual Program
Once a week students tutor children at Green Park Elementary School as they transition from learning only in Spanish to learning in English. Volunteers must be able to teach various subjects in Spanish, including math, reading, writing, and science.
Head Start
Head Start helps to prepare children for kindergarten. Volunteers will help work with children ages 3-5 and helping with their speaking and overall development.
stART
Students partner with CAMPFIRE USA to teach art, music, and theater lessons at local elementary schools.
Story Time Project
Story Time volunteers travel to classrooms and daycares throughout Walla Walla to read stories to children each week. Bilingual volunteers, especially those fluent in Spanish, are welcome.
Whitman Mentor Program
Whitman students join their mentee, a local elementary schooler, at recess once a week to build a healthy relationship and have fun.
Whitman Teaches the Movement (WTTM)
This program trains students to teach about the 1960s civil rights movement in local schools. Using curricula developed by the Walla Walla Public School District and the Southern Poverty Law Center, WTTM increases tolerance and anti-discrimination education.
YMCA
The Walla Walla YMCA is dedicated to the values of caring, honesty, respect, and responsibility and committed to building a community where all people, especially the young, are encouraged to develop their fullest potential in spirit, mind, and body. Volunteers can be board members, coach youth sports, manage fun runs, and help with major events.
YWCA
The Young Women's Christian Association aims to eliminate racism and empower women. Volunteers can expect to read to children, help with kids' activities while moms are in support group meetings, sort donations, clean toys, misc. maintenance projects, weekly grocery shopping for child care programs, office work, help on childcare field trips, make presentations to girls in Mariposa program.
Fellowships and grants afford many students the opportunity to continue their learning beyond graduation in high-impact programs. For more information, please contact the Office of Fellowships and Grants in Reid Campus Center.

Internships and on-campus employment are excellent for accumulating work experience, developing your narrative, and broadening your network. Note that the list below is not comprehensive. Check sites such as vault.com and internships.com for more opportunities.
To see what Early Childhood Education internships Whitman students have held in the past, check out the Whitman Internship Database and search "Early Childhood" or "Education".
Studying away from campus is a fantastic way to learn more about the world, as well as an excellent experience upon which you'll draw throughout your academic and professional career. For more information, contact Off-Campus Studies in Memorial Building.
DIS: Copenhagen
The DIS Copenhagen program, students can take a variety of courses in English while experiencing immersion in Copenhagen, Denmark. This program provides students with an academically challenging environment where students can take over 200 elective course that are all taught in English. There are several cultural engagements opportunities like course-integrated study tours, DIScovery Trips, housing.
Here are some possible post-graduate degrees pursued by people in early childhood education. Contact the SEC for additional information.
Master's Degree in Early Childhood Education
Ph.D. in Early Childhood Education
Master of Science in Special Education
M.Ed in Curriculum and Instruction
Ph.D. in Education-Early Childhood Special Education
Other Resouces
Washington State Approved Programs for MAT/MIT - Degrees or certificates offered by approved programs at Institutions in Washington State.
Masters in Education - This site provides information about teaching in a variety of subjects, the educational climate in each state, interviews with teachers who have completed a master's-level education, and a comprehensive list of schools offering master's programs in education across the country.
Alumni in the Field
Log in to LinkedIn or Whitman Connect to learn about Whitman alumni with jobs in early childhood education.
Potential Job Titles
Child Development Specialist
Director of Early Childhood Center
Director of Family Service
Daycare Provider
Early Childhood Educator
Early Childhood Specialist
Family Educator
Infant Teacher
Paraeducator
Preschool Coordinator
Preschool Teaching Assistant