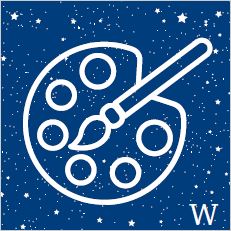 People working in the audio, visual, and media arts design and create engaging experiences through digital and physical mediums. Courses across the Whitman curriculum offer students the opportunity to develop oral and written communication skills, engage in group and individual productions and critiques, and analyze audio/visual evidence.
Following an internship spent editing video content with Tangent Media Group in Walla Walla, Hannah Poukish '17, said:

"As the editor, I look through every single shot and frame of footage and then decide how to put clips together into a form that is interesting and easily watchable. To me, editing is similar to a giant puzzle, wherein all of the pieces are present, but there is no set end form."
Alumni in the Field
Log in to LinkedIn or Whitman Connect to learn about Whitman alumni with jobs in audio, visual and media arts.
Potential Job Titles
Animator
Archivist
Art director
Artist
Booker
Cinematographer
Critic Designer
Director
Festival/Cinema Programmer
Graphic Designer
Editor
Media Consultant
Photographer
Producer
Production Designer
Screenwriter
Sculptor
Sound Designer
Videographer
Professional Associations