Career Coaching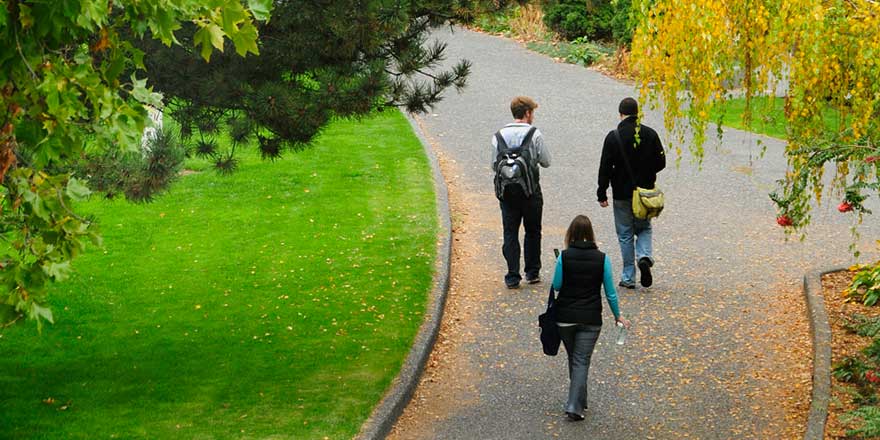 From First Year to First Career
At Whitman College, you won't wait until your senior year to begin thinking about life after graduation. The Career and Community Engagement Center is launching a new Career Coaching program for all first-year Whitties.
Right from the start, you'll be introduced to your Career and Community Engagement Center Coach. Your coach will be there for you—to guide you to resources, programs, groups and opportunities to enhance your areas of study, as well as to support your growth and development as you consider what professional passions and career paths speak to you.
A Message From Coach Shelly Rasmussen
What to Expect
During your first year, you'll have the opportunity to meet three times with your coach. Those meetings will include:
1. Group Introduction (Mid-Fall)
You'll meet with your coach and fellow first-years during this group time. You will be introduced to our career assessment tool, the Career and Community Engagement Center Four-Phase Plan, and learn more about our job search platform, Handshake.
2. Individual Check-In (Post-Winter Break)
You'll meet one-on-one with your coach and reflect on your first semester. You'll discuss more about strengths, values and interests that arose in your assessment and use those as a starting point to delve into summer opportunities and experiences to pursue your aspirations.
3. Group Reflection (Post-Spring Break)
You'll meet as a group to hear your peers' reflections on the first-year Whittie experience and share your own. You will also complete a design activity to help you understand your ability to shape an opportunity to your advantage.
Career Coaching Program Goals
We've designed the Career Coaching program using these four pillars to maximize the benefits you receive by participating.
Self-discovery: Understand your individual strengths, interests, values and how they align with a variety of career fields.
Exploration: Access on-campus, community and professional experiences that allow you to gain skills, knowledge and insights about potential career paths that interest you.
Reflection: Connect the dots between your learning, experiences and plans for the future.
Action: Identify steps that move you toward your professional goals and aspirations.