September 2011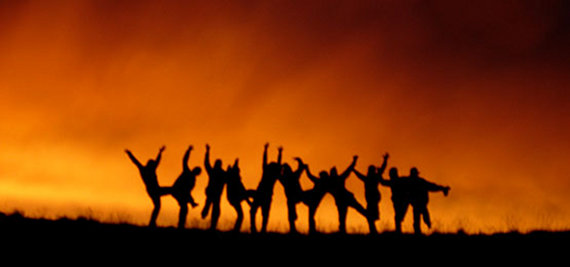 Welcome to the September edition of the Whitman E-Newsletter! In this issue, you will find:
Classes began in late August after a high energy orientation program for the newest members of the Whitman community. After over 3,000 applications and many months of deliberation 421 stellar first-year and transfer students from thirty-six states and fourteen countries arrived to continue pursuing their passions and developing their intellects in ways they've yet to imagine. Read more about the class's composition and accomplishments here.
Just before officially moving into their residence halls, almost 50% of the incoming class participated in Outdoor Program Scrambles or a Center for Community Service adventure. Both programs provide small groups of student-led first years an exciting bonding experience, either through a wilderness excursion or meaningfully serving the community. Programs ranged from kayaking in the San Juan Islands and rock climbing in Central Oregon to focusing on key issues facing the Walla Walla community: Housing and Homelessness, Conservation and Consumption, and Food & Hunger.
The best way to determine whether you're a Whitman fit is a campus visit. Go online today and see when you can come to get the most out of your visit. Available options include sampling student life and the gorgeous campus with a tour, meals and residence hall accommodations with students, class visits, and perhaps most exciting of all, information sessions with Admission Officers. Schedule your visit today. Also, remember that Fall Visitors Days this year are Friday, October 7, and Friday, November 11. RSVP now!
New Whittie Sarah Cronk is a first year from Bettendorf, Iowa, with a passion for social inclusion. This summer you might have seen Sarah on VH1 winning a Do Something! Award for her work founding The Sparkle Effect, a nonprofit organization that empowers schools to make their cheerleading squads accessible to students with learning differences. With $100,000 in prize money to expand her organization, we can't wait to see how Sarah and The Sparkle Effect amaze us next. Here's a link to Sarah's post-show interview.
Decided hands-down Whitman is the college for you? Consider applying Early Decision (ED) and finish with your college search well before spring break so you can focus on those AP exams. Whitman offers two ED options with November 15 and January 1 deadlines. Contact your area admission officer if you are interested in applying ED.
This June marked Environmental Humanities Professor Don Snow's and Biology Professor Delbert "Hutch" Hutchison's inaugural Whitman in the Wallowas program, an innovative immersion experience that carried 12 Whitman students deep into the interwoven environmental, social, political, and economic issues facing rural and rugged Wallowa County in Eastern Oregon. They camped every night and met with the people of Wallowa County every day for a month, exploring the interaction between the land and surrounding human population from all imaginable perspectives, rancher and wolf activist alike. Read this excellent firsthand account of the program by junior Marie von Hafften '13.
Walla Walla has twice found itself in the news this summer as the rest of the country takes notice of how much this lovely town and surrounding region have to offer. First, Rand-McNally named Walla Walla the friendliest small town in America as part of its Best of the Road series. Then, an independent travel guide, Bootsnall, ranked the community one of the 8 best small towns for foodies. With a gaggle of independent restaurants sourcing excellent local products, a host of taco and other food trucks, a May-October Farmer's Market, a food cooperative, gourmet food and wine boutiques, organic farms offering Community Supported Agriculture programs, and of course the smiling residents of Walla Walla, it's easy to see why.
The arrival of August heat spelled the beginning of training for athletes gearing up to build on a record-breaking year of success for Whitman athletics. Men's soccer opened the season this week with a victory in their first scrimmage, and men's basketball swept through British Columbia picking up exhibition W's against much bigger institutions. Women's soccer opened at home September 4, and with a lineup of rock solid veterans, they too are poised to make a run at the Northwest Conference championship. Keep up with all Whitman's athletic teams here.