November 2011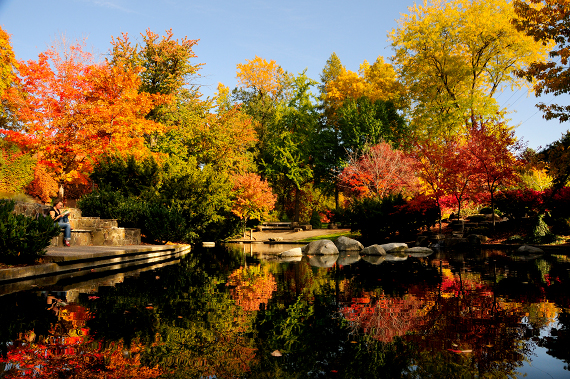 Welcome to the November edition of the Whitman E-Newsletter! In this issue, you will find
Students who know Whitman is their top choice should consider applying Early Decision (ED) and ending the stress of their college search before spring semester even begins. To meet the ED I deadline materials must be postmarked by November 15; there is also a January 1 ED II option. Applicants will receive a decision in a month or less. Read all about ED, and then contact your area Admission Officer to decide if Early Decision is the right choice for you.
Fall Visitors' Day is quickly approaching and offers prospective students and their families a wonderful opportunity to explore a rigorous Whitman education and student life in this engaging, close-knit community. Meet the professors who will be your potential research partners, tour the tree-lined campus and eat a delicious meal in a dining hall with new friends before sampling choice selections of student activities, from Ultimate Frisbee to improv comedy to a capella music. RSVP today, or go online here and schedule a visit at your convenience.
Professor of Biology Paul Yancey has won a grant from the National Science Foundation to explore hadal trenches in the Pacific Ocean, including the deepest one in the world, the Mariana Trench. He and a team of Whitman students are partnering with the University of Hawaii and the Woods Hole Oceanographic Institute on Project Hades, which will run through 2014 and explore unvisited reaches of the ocean depths. Yancey is one of a handful of biologists in the world studying the ecosystems of the deepest parts of the world's oceans. Read more here and look out for a National Geographic special on the project in the distant future.
Famous Harry Potter inspired rock duo Harry and the Potters visited Whitman Halloween weekend and played to a packed Reid Ballroom as part of a much larger celebration of the famous novels occurring on campus. The two week long "Weeks of Wizardry" celebration featured "Potternor," an HP themed performance by improv comedy group Varsity Nordic, a Quidditch tournament, O.W.L.S. trivia night, a Great Feast, and film showings.
Red Wriggler earthworms now outnumber Whitman students on campus 30:1. There are over 45,000 of them in the industrial worm composter installed this fall behind the Jewett dining hall, and they process 100 pounds of food waste a day (other food waste is composted traditionally or goes to feed local pigs). The project is funded by the student government and was implemented by Campus Climate Challenge, one club of several that makes up the larger Campus Greens organization.
A few weeks ago the Whitman community packed Cordiner Hall to witness the annual Mr. Whitman contest, a male "beauty pageant" where senior men compete for the title of Mr. Whitman by displaying some of the most impressive talent and intellect around (seriously). The event raises money for a different non-profit organization connected to Whitman each fall. This year the chosen group was Blue Mountain Heart-to-Heart, a Walla Walla organization dedicated to compassionate care and services for those infected with AIDS/HIV and Hepatitis C as well as education, outreach, and prevention of these diseases. Whitman students, staff, and professors have interned, worked, and volunteered with the group in numerous capacities over the years. Mr. Whitman raised over $20,000 for Heart-to-Heart this fall.
On October 17 the latest piece in world-renowned glass sculptor Dale Chihuly's Persian series was unveiled above the entrance to Whitman's Cordiner Hall, a gift from the artist himself. "Sunfire Persian" is comprised of seventeen separate pieces of glass and is the latest in Chihuly's acclaimed Persian series. He and local artist and President of the Walla Walla Foundry Mark Anderson '78 will be collaborating on a 16 foot tall Ikebana flower sculpture, also to be permanently displayed on the Whitman campus, this spring.
The author of The Spirit Catches You and You Fall Down, winner of the National Book Critics Circle Award, spoke at Whitman a few weeks ago to round out the 2011 Summer Read Program. As part of their fall new student orientation, all incoming first-years read a book each summer to discuss with their section mates and hall. This year's selection chronicles the struggle of a Hmong refugee family with an epileptic daughter and their interactions with the health care system in Merced, California, as both the family and doctors attempt to navigate divergent worldviews. May Ying Ly, Fadiman's cultural interpreter, also gave a thought-provoking presentation and participated in the panel discussion.