January 2012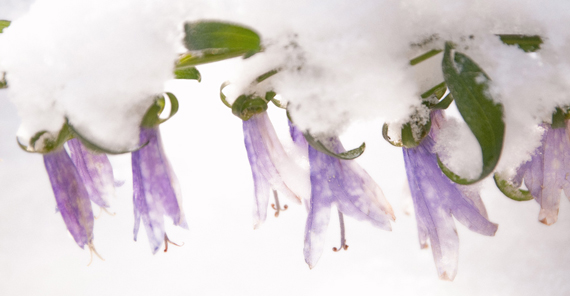 ---
It's best to utilize as many resources as possible to gather a range of perspectives on any given school during your college search. Perhaps your parents are interested in hearing from others who have students enrolled at Whitman, or whose students are now happy graduates. Whitman is pleased to offer the Ask a Parent page for these exact reasons! Check it out and please don't hesitate to ask away.
Members of the liberal arts community, especially admission officers, are often asked by students and parents about the practicality of a liberal arts education compared to a specific, "career-oriented" major, usually at a larger institution. The key to answering this question is understanding the all-important skill set at the heart of a liberal arts education: critical analysis, problem-solving, written and oral communication, and collaboration. Imagine the literally endless applicability of this tool kit as Whitman graduates set out to shape the world. But don't take our word, go read this advice from a longtime CEO of one of the most successful Fortune 50 companies out there (and show your parents).
Speaking of Whitties changing the world, the international non-profit organization Akili Dada, founded by Wanjiru Kamau-Rutenberg '01 in 2005, was just awarded $100,000 by Google.org. Akili Dada translates loosely to "intellectual sisterhood," and the organization provides scholarships for high-achieving Kenyan girls who would otherwise be forced to drop out of school. Go read more, including an interview with Dr. Kamau-Rutenberg, here.
This January the Southern Poverty Law Center's Teaching Tolerance project, Walla Walla Public Schools, and Whitman have teamed up to bring a week of comprehensive civil rights education courses to elementary, middle, and high school students across the district. The curriculum will cover the history and accomplishments of the American civil rights movement. Read more about the state of civil rights education in the United States today, or check out another great partnership between Whitman and the Walla Walla School District, the Mentor Program.
The Yakima Valley Community Foundation has awarded The State of the State for Washington Latinos, a year-long course and community-based research program across Washington founded by Professor of Political Science Paul Apostolidis, an $11,000 grant for public outreach in 2012. One of the most exciting moments since the program's inception in 2005 came two years later when research produced by Whitman students was used to change voting laws in Sunnyside, WA. Current topics of focus include creating culturally competent schools and measuring the impact of immigration control policies on local communities.
The Whitman men's basketball team has gotten off to a strong 7-3 start, including a four game winning streak when they outscored opponents by a whopping combined margin of 348-225. The only close game of the bunch was an 82-80 victory over conference rival Lewis & Clark. There are high hopes and expectations for the young team after they closed out last season by beating the #1 ranked team in the country and finishing only one win away from the "big tourney."
The Office of Admission congratulates with pride two of our tour guides, Ryan Creal '12 and Aaron Aguilar '12. Both were recently honored with David Nord Awards for their projects to address critical issues facing the GLBTQ community. The projects are based on the students' theses: Ryan, an art history and visual cultural studies major, explores AIDS activism and street art in the 1980's. Aaron, a Spanish-History double major, compares the work of two Spanish authors; his project is the first winner to be written in Spanish.
If you're looking for another window into the wide world of Whitman online check out this blog by our resident native speakers and international students. Aptly named "Whitman Around the World", the blog is a project of the Language Learning Center and provides a space for international Whitties to reflect on cultural differences between their homes and the United States. And don't forget about our own student blogs, where you can read about life as a first-year and upperclasswo/man from a variety of perspectives.

PostSecret Founder Frank Warren Visits Whitman
As finals and the fall semester wound down, PostSecret founder Frank Warren spoke at Cordiner Hall on his last tour stop of 2011. The PostSecret project is a growing collection of half a million anonymous, artistic confessions written on postcards (and just about everything else imaginable) people mail to Warren's home. Warren posts the secrets of his choosing on the website every Sunday. In his presentation, he shared never before seen secrets and the powerful story and philosophy behind the entire project.