December 2011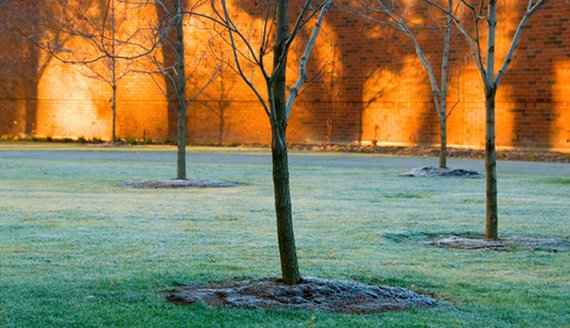 Welcome to the December edition of the Whitman E-Newsletter! In this issue, you will find:
Congratulations to the 125 of you who submitted Early Decision (ED) applications in November! For all those who are still working diligently on their applications, the two remaining deadlines are January 1 for ED II and January 15 for Regular Decision. Applying Early Decision is a great option for students who know Whitman is their top choice and want to finish the college search early, but it is binding, so read about ED and contact your area Admission Officer before making a decision.
The White House recently honored Whitman grad Ateqah Khaki '05 in its Women Working to Do Good series. Ateqah, who works in the social justice field in New York City, is also the co-founder of the hit site mybestfriendisMuslim.com. It's a collection of heartwarming stories and photos, beginning with her own, that works to combat the malignant growth of Islamophobia in America. Read Ateqah's great story on Hello Giggles.
The entire Whitman athletic program took a proactive approach to ending homophobic and transphobic language and behavior in the locker room and broader community this month by endorsing Athlete Ally, a national campaign to end discrimination based on sexual orientation. The effort, spearheaded by Ultimate Team member Alice Minor '12 and Men's Swim Team Captain Matt Rowett '11, facilitates conversations on campus about sexual orientation and works with the school to create tolerant, inclusive environments. Read more here.
In an article last month in the Chronicle of Higher Education, Whitman was named a "Top Producer" of Fulbright awards based on the number of successful applicants to the program. Whitman students have been awarded 56 Fulbright grants since 1999. Sponsored by the State Department, the prestigious Fulbright award provides funding for recipients to undertake research projects or creative/performing arts or English teaching assistantships in countries across the world. Whitman Fulbright scholars are currently teaching and conducting research in Brazil, Columbia, Germany and India.
Renowned Palestinian and Middle East studies scholar Rashid Khalidi visited Whitman last month and delivered a riveting talk entitled "The Historical Context of the Arab Spring" in front of a packed Maxey Auditorium. Long after his talk ended Khalidi continued to answer questions on topics ranging from future prospects for a Palestinian state to the inherent characteristics of democracy. Khalidi, the historian responsible for the seminal documentation of the existence of Palestinian national identity long before the 1940's, has served as an adviser at several rounds of Arab-Israeli peace negotiations and currently serves as the Edward Said chair of Modern Arab Studies at Columbia University.
Faith Tucker '11 was a religion and astronomy double major who interned at NASA's Goddard Flight Center outside Washington, D.C. over the last two summers. While there she worked in science education and blogged about the interdisciplinary nature of astrophysics. Now Faith is interning in the http://www.aaas.org/spp/dser/index.shtmlwww.aaas.org/spp/dser/index.shtml program at the American Association for the Advancement of Sciences, which works to promote constructive communication between the scientific and religious communities. Read her wonderful explanation of how a Whitman education can be applied after college and why it's so valuable here.
Two Spanish majors, Jessica Matresse '12 and Tia Butler '13, recently traveled to Barcelona, Spain, to participate in the annual meeting of the Asociación Internacional de Literatura y Cultura Femenina Hispánica, along with Spanish professors Janis Breckenridge and Nohemy Solórzano Thompson. Dr. Breckenridge organized and chaired a session on self-conscious gendered performances and the use of metafictive narrative techniques in literature, film and a graphic novel.
The weather may be getting colder, but that doesn't mean outdoors loving Whitties are making plans to stay inside (unless they are scaling the largest collegiate climbing wall in the country by square foot, or studying). Not a climber? The Outdoor Program stays busy throughout the winter with the annual used gear sale, hosting the Banff Mountain Film Festival and other outdoor films, and of course, epic trips. Adventures this winter include Nordic and downhill skiing, snowshoeing, and snow camping / how to build a snow shelter.
blue moon, the award-winning art magazine published at the end of every academic year, celebrated the 2011 magazine at its annual Big Art event last month. The event, hosted at the Laht Neppur Microbrewery near campus, featured student art and performers. Desserts were provided by the always delicious Patisserie and guests were treated to both poetry and prose readings and musical performances by a host of the Whitman community's most talented artists. Check out blue moon's archives to read some of their fantastic work.