Related links:
Russell Arkin '15, Eugene, Ore. —
Encounters not only provides a challenging yet smooth transition from high school to college-level writing, but it also gives all first-year students a common experience through which we bond. Whether Encounters is a particular student's favorite hour of the day or a trial of endurance, we all find that we discuss the texts and ideas outside of class — and these discussions can lead to both new friendships and a deeper understanding of the texts.
Thomas Kubail '15, Beaverton, Ore. —
I think of the Encounters texts as a starting point for discussing timeless questions. The conversation with my section mates about these ideas – seeing their perspectives on the possible answers – is truly the best part of the class.
Tina Welsh '15, Eugene, Ore. —
By allowing students to access a diverse group of texts in both form and function, Encounters is introducing first-year students to Whitman's collective value of interdisciplinary interaction and connection.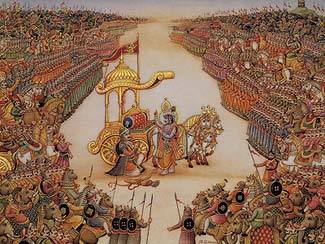 Works studied during this first-year course range from "The Bhagavad Gita" to Charles Darwin's "Origin of Species."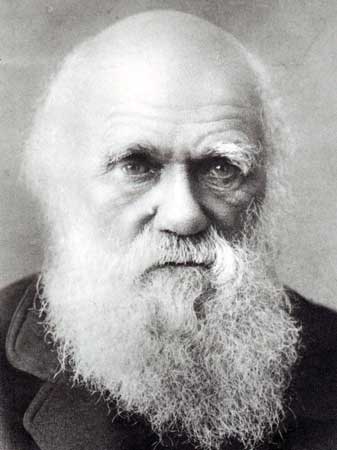 Sanika Gupte '15, Beaverton, Ore. —
Encounters has broadened my knowledge of different cultures and ideas, and this awareness has in turn given me a new lens for viewing my own life.
Carly Busch '15, Houston, Texas —
Encounters discussions are interesting whether they occur in class with your professor, or over dinner with your friends. Each text provides a great opportunity to challenge what you thought you knew, and to gain a wider perspective of the world.
Julia Thompson '15, Seattle, Wash. —
Encounters is a great opportunity to read texts that I otherwise wouldn't – and I have especially enjoyed our discussions about texts like Othello or Maus. I'm also fascinated by the connections we discover between the different works we read, or even to texts or discussions in other classes.
Anthony Geist '15, Buffalo Valley, Tenn. —
Encounters has become something of a touchy subject in my room – not because we don't enjoy the class, but because one of my roommates and I tend to drag our third compatriot into long philosophical discussions on religion, epistemology, futurism, and whatever else might spring to mind till early morning. And then he has to rally himself out of bed for his 8 o'clock class, while we sleep in.
Joseph Heegaard '15, Minneapolis, Minn. —
Encounters provides a foundation of the great classics while introducing a variety of perspectives on the texts and making us aware of our inherent biases. Additionally, I have made some of my best friends at Whitman over out-of-class discussions about inspiring topics in the readings. Encounters offers an eye-opening experience regarding historical literature while also giving in-depth consideration to the contradictions that fuel many current social and political tensions.
Ryan Bowyer '15, Twin Falls, Idaho —
Encounters is a springboard for engaging discussions about anything from Achilles to the Aztecs, or quantum mechanics to quotation citation. It often sparks conversations that go on for hours after class has ended.
Yonah Biers-Ariel '15, David, Calif. —
Encounters hasn't just changed the way I write; it's changed the way I read. Books like the Odyssey or the Bible that once put me to sleep became fascinating once I learned what to look for.
Jake Schwimmer '15, Portland, Ore. —
In Encounters last week, we read Paul's Letter to the Romans. One day in class, we challenged some of Paul's ideas by having two students in a small group argue for his teachings while another student played devil's advocate and argued against each point we made. It was a helpful exercise to critically think about Paul's beliefs and to hear both sides of the argument when analyzing his teachings.
Chelan Pauly '15, Wenatchee, Wash. —
Encounters opens doors for my mind and provides inspiration to explore the endless possibilities in the world and draw my own conclusions.
Tina Welsh '15, Eugene, Ore. —
Whitman believes that when students are taught to think critically rather than being given information they "need" to know, its students will be able to apply their intelligence and education to a wide variety of subjects and tasks. Whitman students begin this exercise in critical thinking through the Encounters program.
Amy Shearer, Seattle, WA —
Encounters is useful not only for the knowledge that students gain through having to familiarize ourselves with different texts but also for the methods with which we seek this knowledge. By questioning numerous subjective realities and recognizing that our own realities are skewed, Encounters students realize the importance and necessity of calling into question our own individual understanding of the world.
Elena Aragon '15, Englewood, Colo. —
Encounters is a great opportunity for me to reflect not only on how I acquire and develop knowledge but also on how I write about that knowledge. Some essays, like the one I'm working on this week, focus on the content of the texts we are reading while others are a chance for recognizing and elaborating on my areas of growth as a college writer.
Krystal Huang '15, Taipei, Taiwan —
Our Encounters discussions were centered on Akira Kurosawa's incredible film, Rashomon. It reveals the elusive nature of human thoughts, perceptions, and actions. The film also challenges the possibility of attaining any objective certainty. I really enjoyed the way our student-led discussions pushed us to closely examine the film and what its implications reveal about notions of "Truth and Doubt," the overarching theme of our current unit in the course.
Marisa Ikert '15, Portland, Ore. —
One interesting thing about Encounters is the variety of types of texts we read. It is cool to be able to draw parallels between Shakespearean plays, philosophical works, Greek epics, modern novels, and religious scriptures.
Katie Gray '15, Reno, Nev. —
Encounters has helped me to look deeper into the texts, recognize relationships between works that seem to be completely different and formulate my own arguments based on the themes presented in the texts.
Katie Stewart '15, Everett, Wash. —
Through Encounters readings and class discussions, I have been introduced to diverse ways of thought focused on contemplating the deepest philosophical and moral dilemmas of humankind. From such complex and complete analyses of literary texts, I have begun to compose my own viewpoints while gaining an appreciation for differing forms of logical arguments.
Claire Skach '15, Portland, Ore. —
Encounters has introduced me to a variety of well-known texts and famous authors which serve as allusions in many other works. It has introduced many philosophical and religious theories throughout time. Additionally, the different forms of the works have improved my ability to critically analyze these works in reference to each other.
Jessica Lawrence '15, Alamo, Calif. —
I really appreciate the diversity of the Encounters course material. We examine SO many different texts and philosophical viewpoints! This prompts engaging discussions and allows us to make connections between sources. Encounters has also given me a chance to grow and take risks in my essay writing. I feel like this course has not only improved my writing skills, but it has also given me confidence!
Rachael Barton '15, Oregon City, Ore. —
Last week, my classmate and I chose to lead a class discussing Descartes' Discourse on Method, Part 4. The reading contained some of Descartes' most famous ideas, including his "I think, therefore I am" assertion. Working to coordinate this class with my colleague was helpful in that we could talk about Descartes' ideas and the implications surrounding them, and then come up with ways to engage the class in lively discussions. Overall, co-leading this session taught me how to help facilitate the class in discussing an extraordinarily challenging and rewarding text.
Sam Hinkle '15, Colorado Springs, Colo. —
Reading texts that are the bases of knowledge for several cultures has been an eye-opening experience. Not only have I learned about other cultures, but I have a better conceptual grasp of pieces of Western culture that I had always accepted unquestioningly, simply because I was brought up around them.
Lindsey Holdren '15, Silverdale, Wash. —
Encounters discussions have improved my ability to think analytically, look past the surface of the text, and see arguments and readings from different viewpoints. The aspect of Encounters that I find most interesting is its uncanny and, at least for me, mind-blowing tendency to connect and relate to a variety of my other classes as well as life in general. For example, in the previous Encounters class, our philosophical discussions about death and humanity were echoed by a podcast to which I listened that same day for my New Genre Art class!
Jazmin Moledina '15, Woodside, Calif. –
Our "Truth and Doubt" unit is unique in that we are studying a multitude of texts, like "Confessions" by Augustine and "Symposium" by Plato, where the authors seem to build off of each other's ideas. Yet, in class we take these points of comparison even further and challenge one another to apply overarching themes from the past works to each new text.
Tina Welsh '15 - Eugene, Ore.
When we finished reading "Othello" this week, I realized how much it connected to the other texts in this unit, in particular to Augustine's "Confessions" and Plato's "Symposium." All three works are so different but looking at how they each present truth and doubt was fascinating. There is no way could I have made those comparisons last year in high school.
Chelan Pauly '15 - Wenatchee, Wash.
Little reminders of Encounters readings pop up around campus. The books seem to intertwine with aspects of daily life. Today as I was sitting by the creek reading Augustine's "Confessions", the clock tower bell tolled in unison with his point about memory and the senses. It was as if the bell confirmed his point about the power of hearing.
Zac Parker '15 - Kalispell, Mont.
The discussion I enjoyed most was after we read Martin Luther King Jr.'s "Letter from a Birmingham Jail." Kate Shuster, who presented at Whitman on her work with the Southern Poverty Law Center, joined us to discuss what the letter meant in the larger context of civil rights education in the U.S.
Tina Welsh – Eugene, Ore.
Encounters "levels the playing field" and gets every first-year student up to speed on college level learning and literary analysis. It enables us to transition smoothly to college learning style. Gone are the days of torturing meaning out of literary works and accepting prescribed beliefs about texts.
Rachael Barton – Oregon City, Ore.
Encounters has made me more self-aware, objective, curious and vulnerable; the class teaches me to apply these qualities in an academic setting to better engage in discussion. Reading different religious teachings makes me more aware of my own perspectives.
Zac Parker – Kalispell, Mont.
Through the wide variety of texts, Encounters brings me face-to-face with unexpected ways of understanding concepts. Art Spiegelman's Maus showed me that when words simply cannot relate the magnitude of an atrocity, an alternative medium can be used to convey the message.
Peter Carmichael – Bellingham. Wash.
Encounters class time is when my own individual understanding of the text is built upon by other students, where incongruous ideas about the same passage can be debated, where questions can be answered and a better understanding achieved.
Connor Dixon – Mercer Island, Wash.
From the first week, my Encounters professor told me that outside sources were prohibited. The concept was foreign to me. But by grounding my evidence solely in the text, I am learning to present a more persuasive argument than by using a third-party for support.
Chelan Pauly – Wenatchee, Wash.
Encounters highlights the importance of perspective and its impact on the outcome of a situation. I analyze not only the perspectives of the characters in the texts but I also alter my own personal perspective as a reader.
Sarah Debs – Monte Sereno, Calif.
I have learned from The Bhagavad-Gita the notion of collective existence, which reminds me to not be self-centered. While I have always lived driven by my identity as an individual, The Bhagavad-Gita introduced me to the idea of collective existence.
Tina Welsh – Eugene, Ore.
In Encounters, it seems like we dissect a text less than we gently pry it open, observe and examine what's inside. It's a liberating form of analysis. We are encouraged to find excerpts that capture our interests and want to explore further.
Rachael Barton – Oregon City, Ore.
When discussions start with 'based on this passage' as opposed to 'based on what I heard when I was little,' more people become involved. My classmates and I create complex discussions based on information that we had all read, not perspectives from sharing stories.
Zac Parker – Kalispell, Mont.
From the first six words, The Bhagavad-Gita starts a discussion of whether it's even possible to free oneself of individuality, then moves to claim that individuality taints ones understanding, and closes with the argument that it is not possible to kill someone. Through Encounters, I am engaging these concepts at their source.
Peter Carmichael – Bellingham. Wash.
Encounters has focused my thoughts and forced me to consider my ideas and those of my peers. It provides an active learning environment, stretching my comfort zone. It has made a difference in the way I read and interpret literary works and my willingness to spend the time necessary to come to a complete understanding.