Whitman College in the 1950s

Madeline Duppenthaller '16 and Brenna Two Bears '17 offer a glimpse of campus culture in the middle of the last century, highlighting life in the dorms, social clubs, rules for women, and the football team.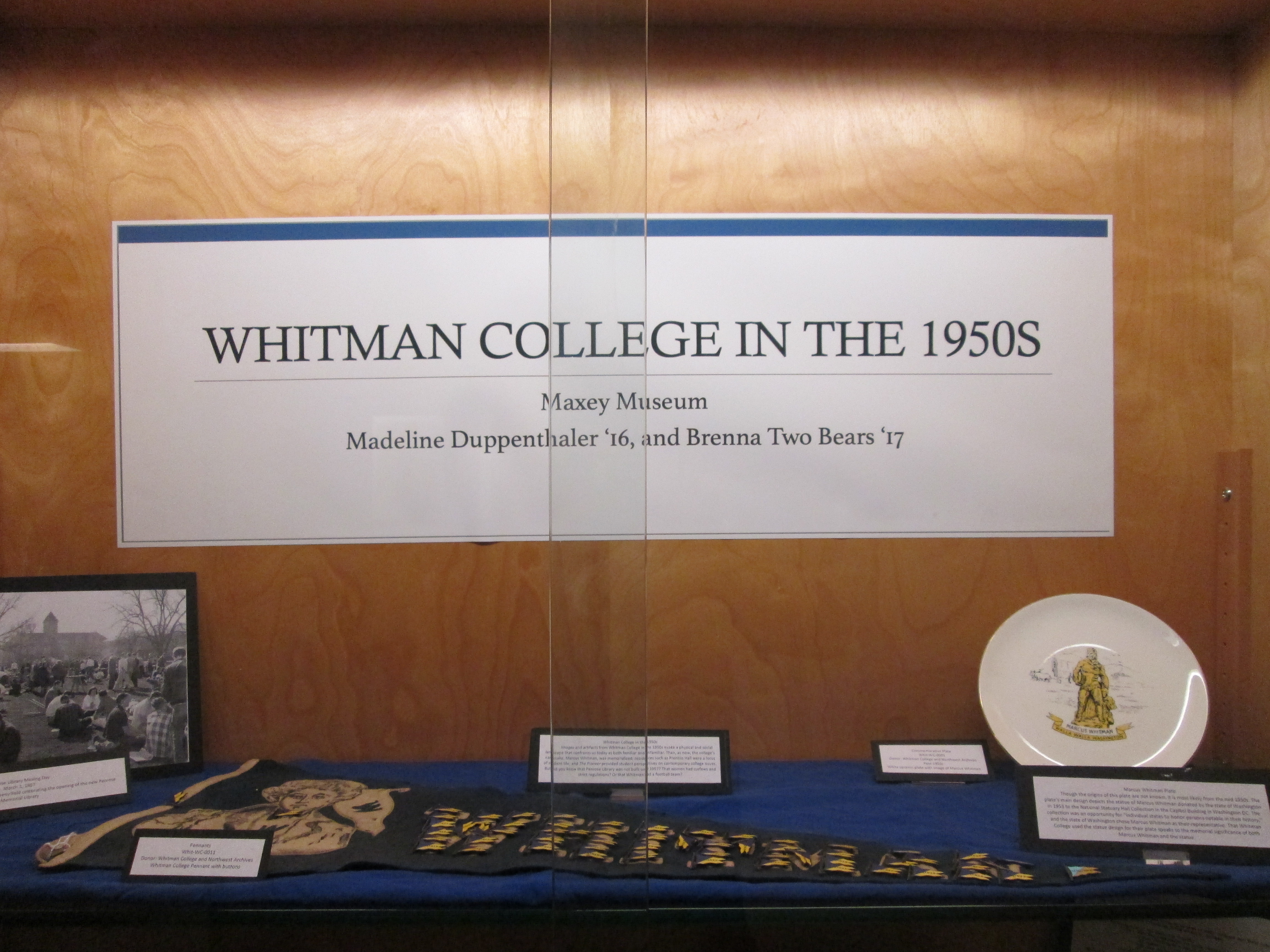 Showcased here on the top shelf of the exhibit are a Whitman pendant alongside a Marcus Whitman Plate.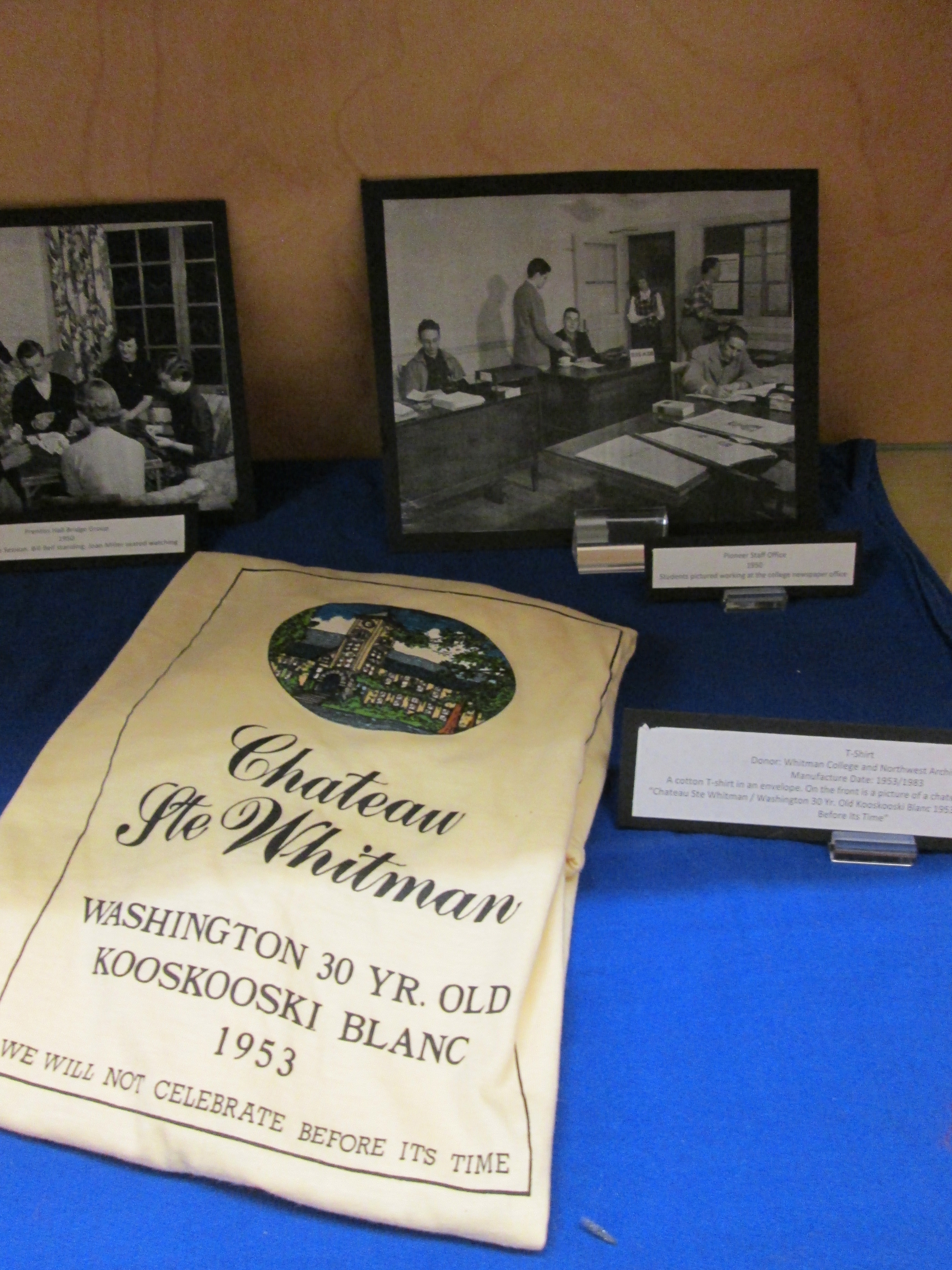 This t-shirt emphasizes the importance which wine played over 60 years ago in defining Walla Walla's identity.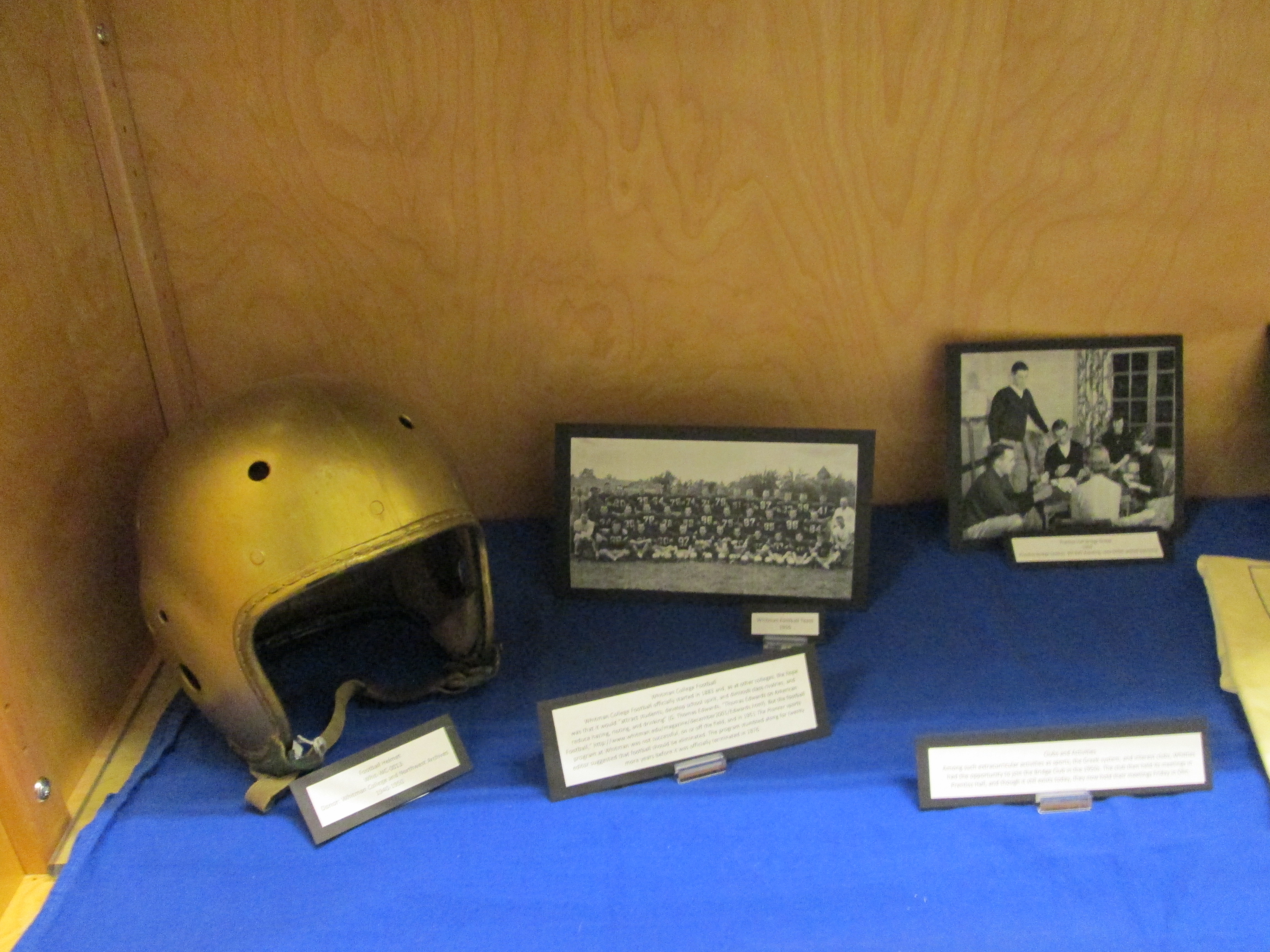 While Whitman does not have a football team, this football helmet and team photo are evidence that Whitman hosted a football team during the 1950's.