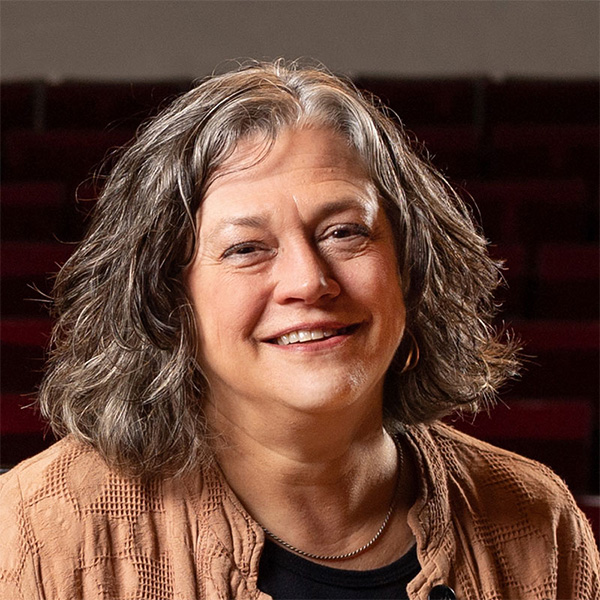 Laura Curtis
Studio Music Instructor, Piano
Hall of Music 218

509-527-5237
Laura grew up with an extended family where music was the center of every gathering. They sang and danced every time they got together and not one of them was a trained musician. Her teaching is influenced by this love for music and the belief that you don't have to be a professional musician to enjoy making music.
Originally from Portland, Oregon Laura was an accompanist for the Oregon Dance Academy, Portland State University Dance Department, The Portland Civic Theater and performed regularly at Rimsky Korsacoffee House.
After moving to Walla Walla she worked with Little Theater of Walla Walla, both as pianist and music director, on many of their musicals. In 1997 she began teaching applied piano at Whitman College and worked regularly as rehearsal and performance pianist for their annual musicals. Apart from Whitman, she is the pianist for the vocal ensembles at Walla Walla High School and accompanies and performs at Midsummer Musical Retreat, a week long music camp for adults.
Laura received her Bachelor's in music from Oregon State University and Master of Arts in Music from Washington State University. She is an active member of WSMTA and currently serves as the State Coordinator for the collegiate division of the annual MTNA competition.
Piano Area Instagram: @whitmanpianoarea
Anyone interested in piano studio lessons, please reach out to Dr. Hicks (hickst@whitman.edu).