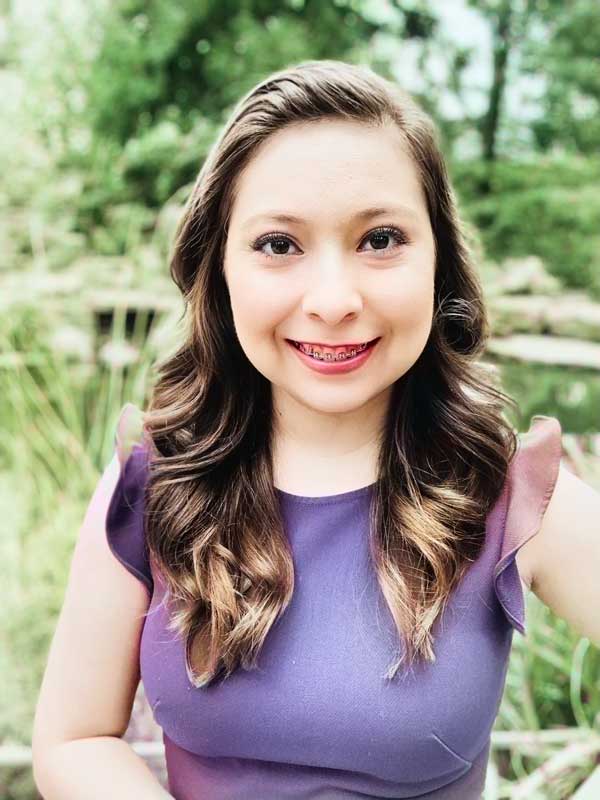 Visiting Assistant Professor of Voice and Director of Voice Studies
Jessica Rosas Posada, a native of Puebla, Mexico, is a vibrant soprano, performer, voice pedagogue and Mexican Art Song specialist. Dr. Rosas Posada was recently appointed Visiting Assistant Professor of Voice and Director of Voice Studies at Whitman College. Previously, she served as Adjunct Professor of Voice at Grayson College. Her current research focuses on Mexican Art Song, specifically the vocal music of Manuel M. Ponce.
In 2020, Dr. Rosas Posada presented a session for the Texas Music Educators Association entitled "Voice acoustics: Vowel modification. Sing that top!". During Fall 2021, she will present her lecture recital research "Doce canciones mexicanas: A Singer's Guide to Manuel M. Ponce's (1882-1948) Mexican Romantic Art Song as Described in his Essay La canción mexicana," at the 12th Hispanic Heritage Festival at Palm Beach Atlantic University. Recently, Dr. Posada has also been selected to perform at the 71st NATS Texoma Region Artist Series, a concert entitled "Canciones de Manuel M. Ponce: An Introduction to the Mexican Art Song Canon."
Rosas Posada has sung as a soprano soloist for works in Mexico and the United States. Repertoire has included Orff's Carmina Burana, Handel's Messiah, Vivaldi's Gloria and Magnificat, and Haydn's Missa in Angustiis. Her operatic portfolio includes the leading roles of Madame Herz in Mozart's Der Schauspieldirektor, Susanna in Mozart's Le Nozze di Figaro, Norina in Donizetti's Don Pasquale, Hanna Glawari in Lehár's The Merry Widow, and Gretel in Humperdinck's Hansel and Gretel.
Dr. Rosas Posada has been the recipient of numerous accolades including the Aspiring Artist Summer Program Grant Award, 1st and 2nd place division winner, and the Waldman Award for Best Performance of Spanish Song all from the National Association of Teachers of Singing South Texas Chapter.
A student of renowned pedagogue Dr. Stephen Austin, Rosas earned the Doctor of Musical Arts degree in vocal performance and vocal pedagogy from the University of North Texas. At Texas Tech University, Rosas received the Master of Music degree in vocal performance while serving as a Teaching Assistant and a Bachelor of Music Education degree from the University of Texas at Brownsville.
Dr. Posada is thrilled to join the Whitman family and is looking forward to making meaningful music memories with the talented students of Whitman College. Please, do not hesitate to reach out with any inquiries you may have.