David Kim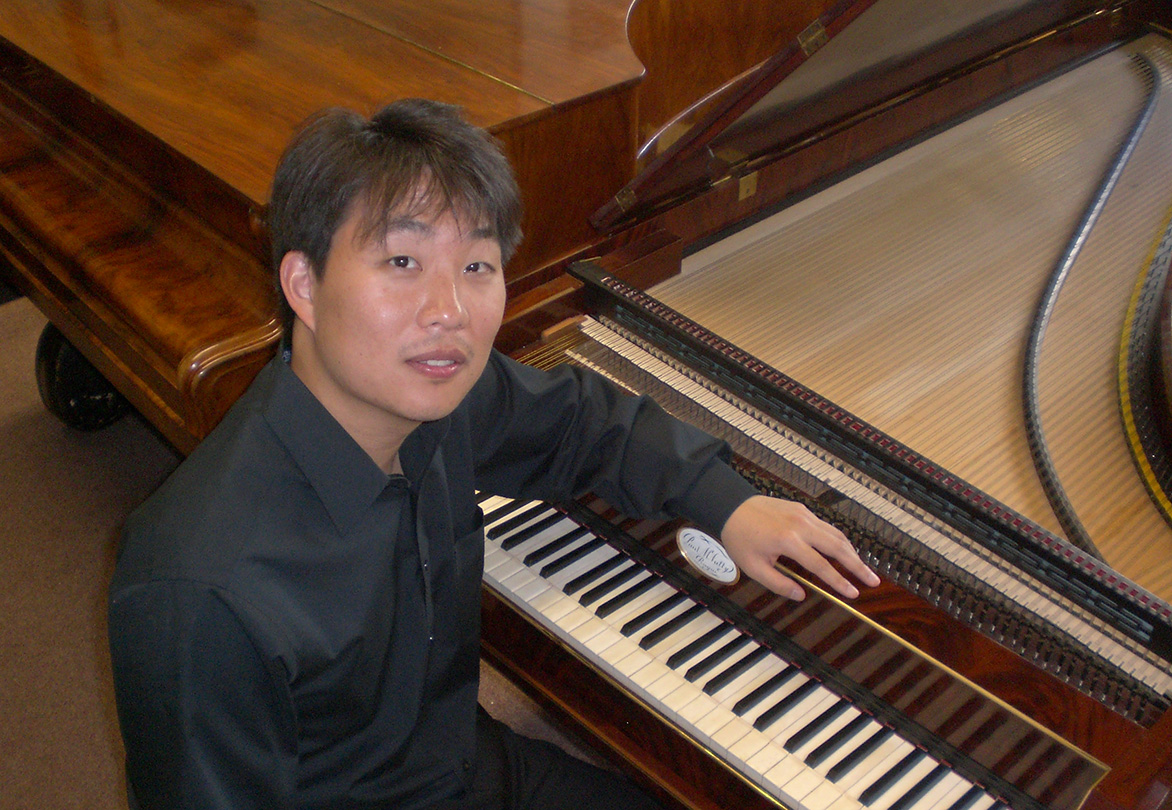 David Kim, Piano and Theory
Assistant Professor of Music
Whitman College Hall of Music
Room 114
(509)- 527-5239

A native of upstate New York, David Kim has performed internationally, with past appearances throughout the United States, Canada, Austria, Germany, Belgium, the United Kingdom, South Korea and Australia. Recent notable appearances include residencies at Bowdoin College, the Yale School of Music, and the University of Michigan, where he was the keynote speaker and performer, and a sold-out program of Beethoven and Schumann at the Boston Early Music Festival.

David matriculated at Cornell University as a Presidential Research Scholar and National Merit Scholar in chemistry. The lab stool was quickly traded for the piano bench, however, and he graduated magna cum laude in music in 2003. He completed further studies in Germany as a Fulbright scholar, and made his orchestral debut in 2004 in Vienna performing Mozart's Bb piano concerto K. 456. Returning to the US, David earned master's degrees in piano performance from Yale University and in historical performance from Harvard University, before earning a doctorate from the New England Conservatory in 2013.

His current academic research focuses on performance practice, with particular emphasis on instruments, historical recordings, improvisation, and notation. His article on notation, The Brahmsian Hairpin, was recently published in 19th-Century Music.

Aside from all things music, David enjoys hiking, travel and the unceasing pain of supporting Arsenal Football Club.