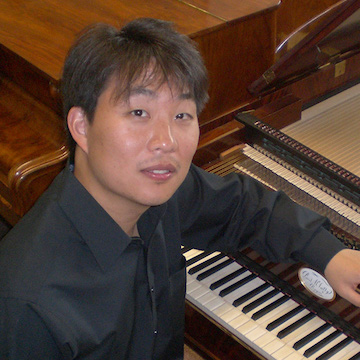 David Kim
Associate Professor of Music, Piano and Theory (No courses 2023–2024 academic year)
Hall of Music 114

509-527-5239
David Hyun-su Kim is on a leave of absence for the 2022-2023 academic year.
Piano: Please direct all questions on the piano program to Tom Hicks. Theory: Please direct all questions on the music theory program to Amy Dodds or Doug Scarborough.
A native of upstate New York, David Hyun-su Kim has performed internationally, with past appearances throughout the United States, Canada, Austria, Germany, Belgium, Italy, the United Kingdom, South Korea and Australia. Recent notable appearances include residencies at Bowdoin College, the Yale School of Music, and the University of Michigan, where he was the keynote speaker and performer, and a sold-out program of Beethoven and Schumann at the Boston Early Music Festival.

His current academic research focuses on performance practice, with particular emphasis on organology, historical recordings, performance style, improvisation, and notation. Aside from all things music, David enjoys travel, theater, and the unceasing pain of supporting Arsenal Football Club.

More information about David can be found at davidkimpiano.com
Ph.D.
New England Conservatory of Music
M.A. Historical Performance
Harvard University

M.A. Piano Performance
Yale University

B.A. Music
Cornell University